Ensembles
Performing with an ensemble gives young musician the opportunity to put their hard work into practice, display new skills and develop confidence. Dulwich College Shanghai Pudong offers an extensive array of ensembles for it students:
Dulwich College Shanghai Pudong Orchestra (open to all students by audition)
Allegro Strings (advanced string ensemble)
Zheng He Orchestra (intermediate orchestra)
Concert Band (intermediate wind band)
DCS Big Band (advanced jazz ensemble)
Senior Choir (non-auditioned)
Mei Lan Fang Choir (auditioned Junior School choir)
Lao Zi Choir (non-auditioned Junior School choir)
Mulan Choir (Year 2 DUCKS choir)
Mushu Choir (Year 1 DUCKS choir)
Chamber Choir (advanced auditioned Senior School choir)
Rock Bands (suitable for all levels)
Music Technology
World Percussion Ensemble
Recorder Rockers (for DUCKS)
Music Ambassadors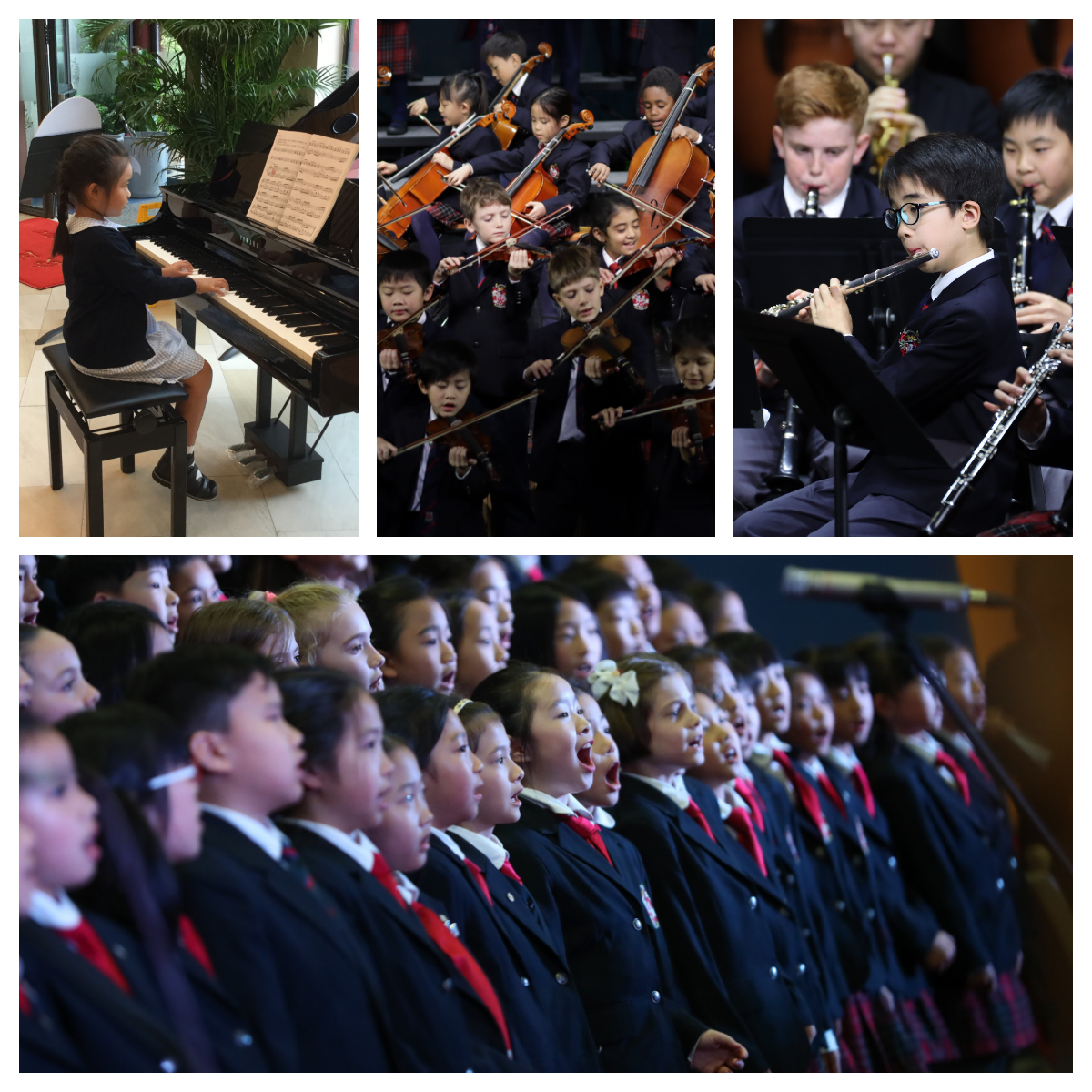 Instrumental Tuition Programme
Dulwich College Shanghai Pudong has a rich history of excellence in music education. We offer individual instrumental tuition on traditional Chinese instruments as well as those found in standard orchestras.
ABRSM Examinations
Dulwich College Shanghai Pudong is an examination centre for ABRSM. The opportunity to take these exams at Dulwich College Shanghai Pudong is only available to students enrolled at our school.
Vienna Choir Trip
A group of Dulwich Pudong students will jet off to Europe for the annual Vienna Choir Tour. The 2019 tour was a huge success once again, with over thirty students participating. Dulwich College International is extremely proud to be able to offer such a unique and inspiring opportunity. Our students sang in concert with the world-famous Vienna Boys Choir, participated in workshops with their Artistic Director Gerald Wirth, and performed in a world-class performance of the Haydn "Paukenmesse" in St Stephen's Cathedral. Students from year 4 to 13, who participate in any choir during the year, will have the opportunity to take part in 2020.