Online Learning at Dulwich
The COVID-19 outbreak in recent months has created the challenge of moving our student communities to a 100 per cent online learning environment. In a matter of days, our school leaders, teachers and central education experts have come together to bring our Dulwich curriculum into the digital space. We have brought our Dulwich learning principles online in order to deliver the same compelling learning experience as we do offline.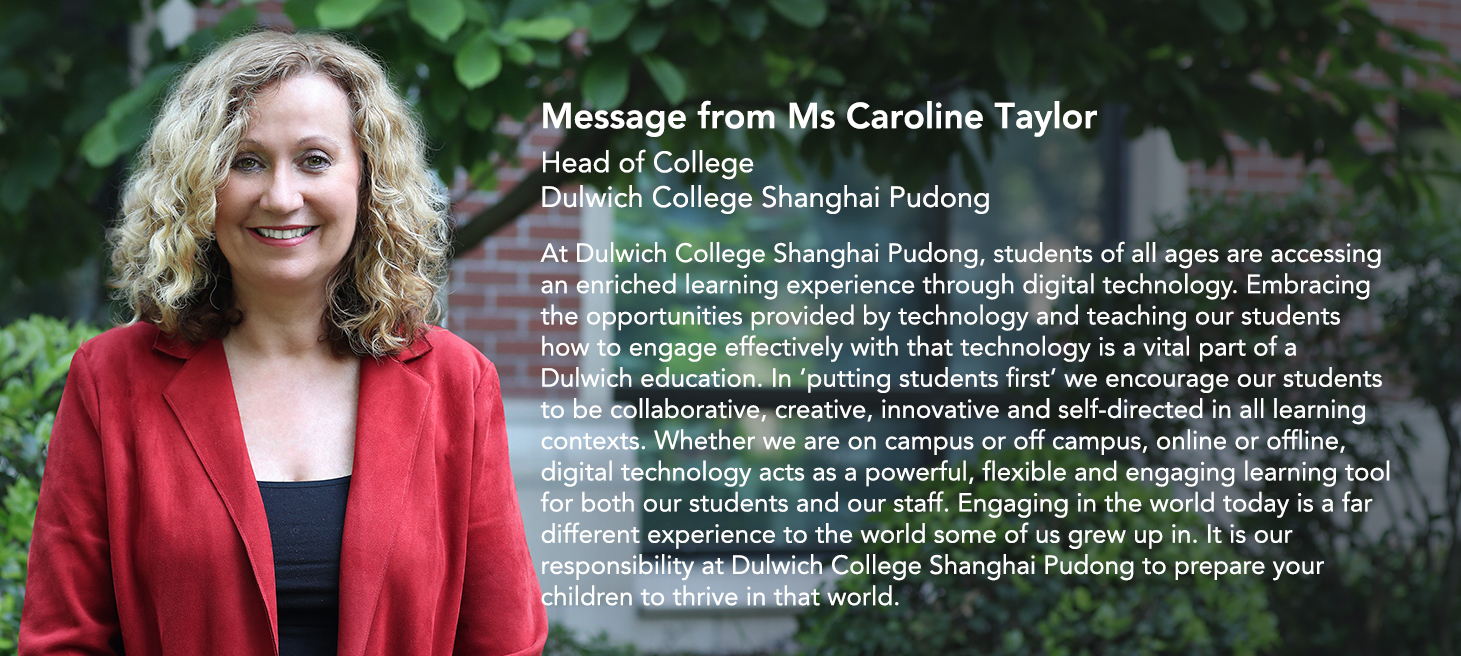 Dulwich College Shanghai Pudong E-learning Editorials
We are working hard to create and maintain a learning environment that helps our faculty and your children meet their highest standards during this challenging time.
E-Learning – Tips for successful (and healthy) e-learning home environment
Please find out some suggestions on how you can support your Junior School child with their e-learning.
Reuniting Friends During Uncertain Times
Our Junior School Teachers and Assistant Teachers hosted over 20 different Wellbeing CCA sessions, ranging from Twisted Pictionary, Origami, Maths Madness, Juggling, Colour Treasure Hunt and Spartan Fitness.
"Tech Tips" from our supportive Educational Technology team, as well as their willingness to answer our numerous questions as we shifted from the traditional classroom sessions to online learning and meetings were crucial and much appreciated during this initial transition period.
DUCKS: Happy Children and Engaging Parents
This unusual and trying time has challenged us all. But never have we pulled together as much as a community in our understanding, support and encouragement.
7 ways to level up e-learning life.


Dulwich College International Online Learning Resources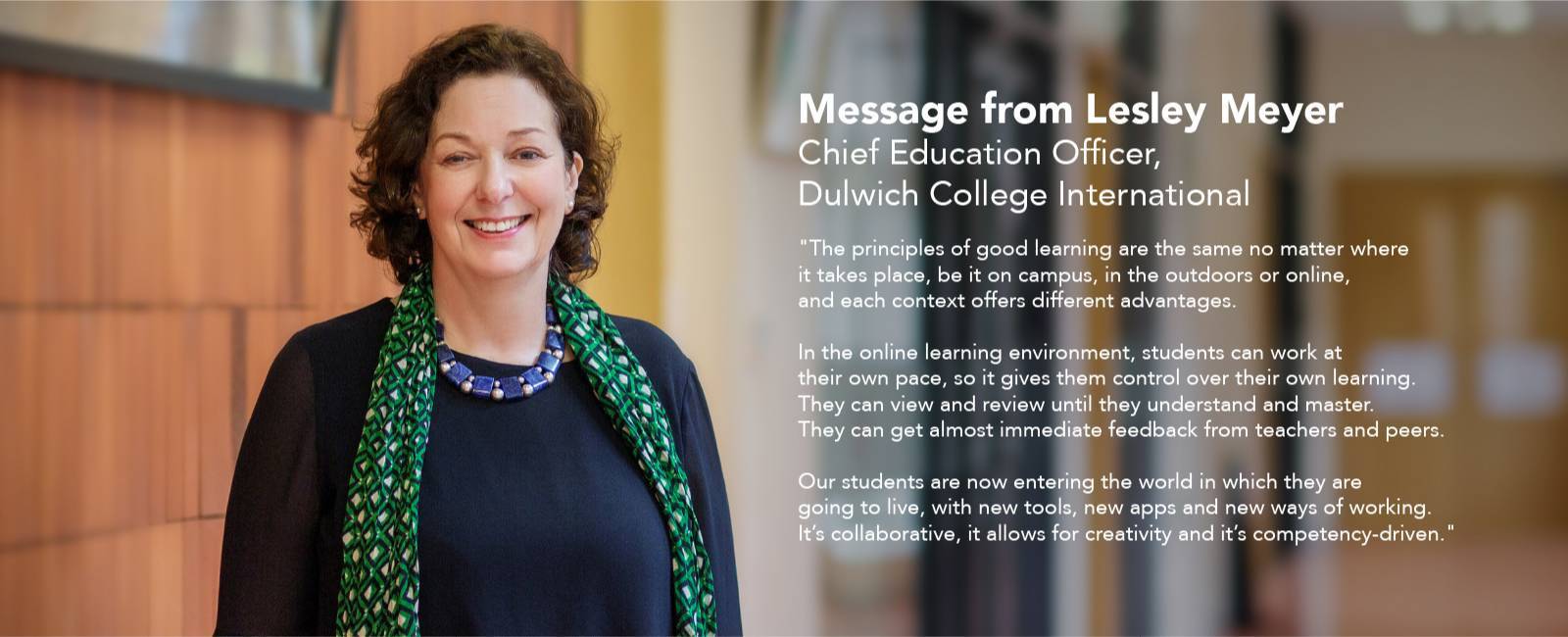 Our Learning Principles in the Online Space
In light of the COVID-19 outbreak, our Dulwich family of schools has recently moved our communities in China and Seoul to an online learning environment.
Online Learning Guides for Parents
Online learning may be a new experience for many parents and children. Here are tips and recommendations to help parents support their children during this time and help ease the transition.
Students come first in all that we do and so safeguarding and child protection are always a central focus in all Dulwich College International schools. Here's how we keep our students safe in an online learning environment.
Senior School Student Support
Moving from an on-campus education to a 100 per cent online learning environment can take some adjustment for Senior School students. Here are some key strategies and tips to maximise learning in an online environment.
Dulwich College International collaborates with a number of award-winning and world-renowned education organisations to offer professional learning opportunities for our teachers, and thus enhance the quality of teaching and learning at our schools. We have asked some of our partners to create exclusive material about learning practices and advice in the online learning environment.
As the COVID-19 situation continues to evolve, here are some resources to help you stay in touch with the latest developments in our schools and the latest advisories about the COVID-19 situation.

The COVID-19 outbreak has affected many countries around the world. Schools in a number of countries have closed in an effort to help contain the outbreak and protect students in affected countries.
Our school communities in China and Seoul have been similarly affected with extended school closure.
Understanding that many of our parents and students are facing new challenges during this time, DCIconnect is an effort to connect our family of schools and offer support to our community.
Please click here to find out how our Family of Schools is Connecting.
Message from our Dulwich friends in London