Dulwich Hosts First Tech Challenge Robotics Tournament

Dulwich College Shanghai Pudong team became a contestant in the First Tech Challenge robotics competition, along with 15 other groups on 22 February. Our team were introduced to a wide range of talented teams who brought their robot that they created. Our robot encountered some problems that were challenging to solve.
One of the problems we encountered was the hanging on height problem; we didn't expect our chassis to be lower than 10 cm since our pulling mechanism was initially designed to pull the robot higher than the required distance. In the end, we were desperate and had to alter the robot chassis (having worked on it for six months), but amazingly our new solution worked – just in time!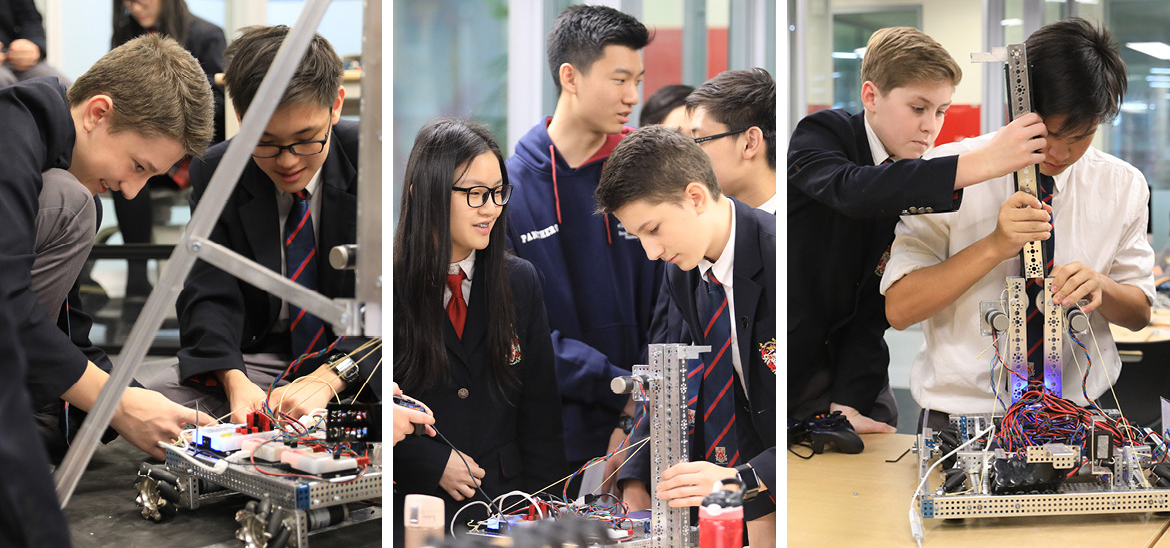 Another challenge that we faced was that our connectors kept disconnecting during the matches. Although we didn't solve this problem, we put an extraordinary amount of effort into resolving the issue and our team members showed creativity and critical thinking skills that contributed a lot. I think our biggest strength was that our team cooperated well, so we were able to make some fine changes on our robot with the limited time given between competitions.
In my opinion, one of our major takeaways is recognising the importance of communication and collaboration; it's really important to communicate within the team alliance, because even with the most basic robot, strategies can be an absolute game changer.

Curtis
Year 10