Celebrate the Circle of Life: Performers Take on The Lion King

In the last week of November, 68 talented Year 5 and Year 6 students took us to Pride Rock, delivering two powerful performances of The Lion King.
The Lion King is an incredibly ambitious piece for young performers. It is rare for a school to be able to put it on at all as it requires special permission from Disney. Furthermore, licensing requirements means rigorous performance rules must be adhered to.
With challenging music cues, the actual performance is technically demanding. Performers must also learn numerous lyrics in English, Swahili, Zulu, Sotho, Tswana, Congolese and Xhosa. Our performers also made their own costumes as part of the learning experience. And this year preparation time was even more limited than usual.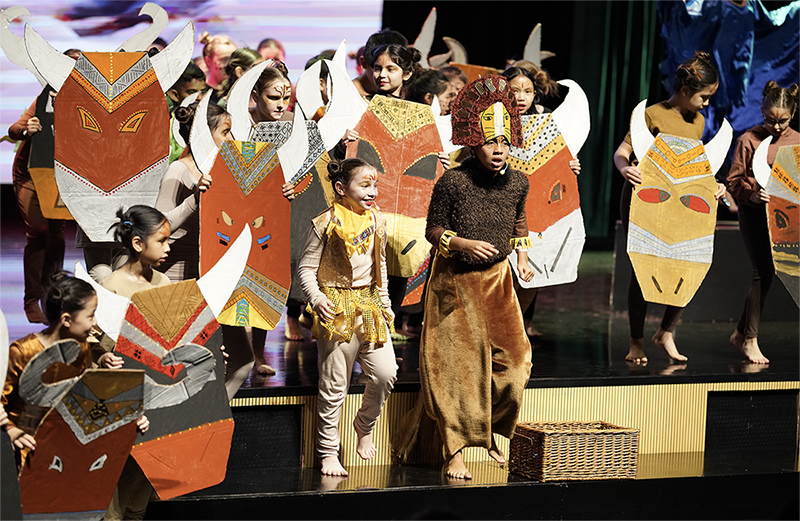 Nonetheless, the students knocked it out of the park, eliciting standing ovations each night.
"The words that come to mind are entertaining, brave and powerful" says Ms Victoria Foster, Head of Junior School. "The students did a fantastic job drawing us into each and every scene - the audience was really blown away."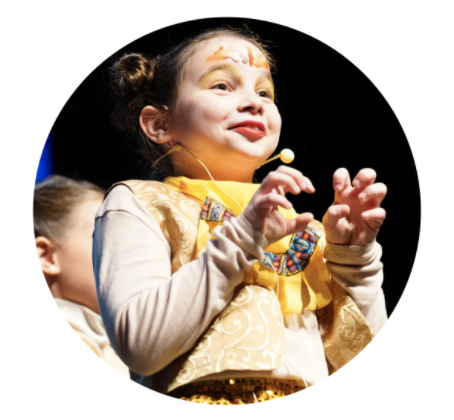 Isabella, Year 5, acting as Simba
Isabella who played Simba reflects her experience on stage, "My favorite experience of acting as Simba is singing because I liked to express my feelings while singing. I liked that I had a lot of lines which in the beginning was very tricky but later on when I knew the lines it was such good fun and I could concentrate on giving facial expressions and actions."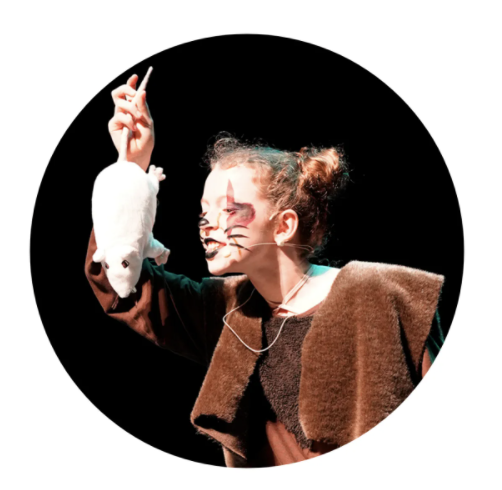 Ciara, Year 5, acting as Scar
Ciara who played Scar shares, "It's easier to play this character because Simba is always having fun and there were actions that I could use to show I was excited, sad and shocked which helped make my acting feelings seem real."
"My favorite line of dialogue is 'Be prepared', because I had to use cool actions and I had to act so evil that I made the other children (hyenas) jump with fear."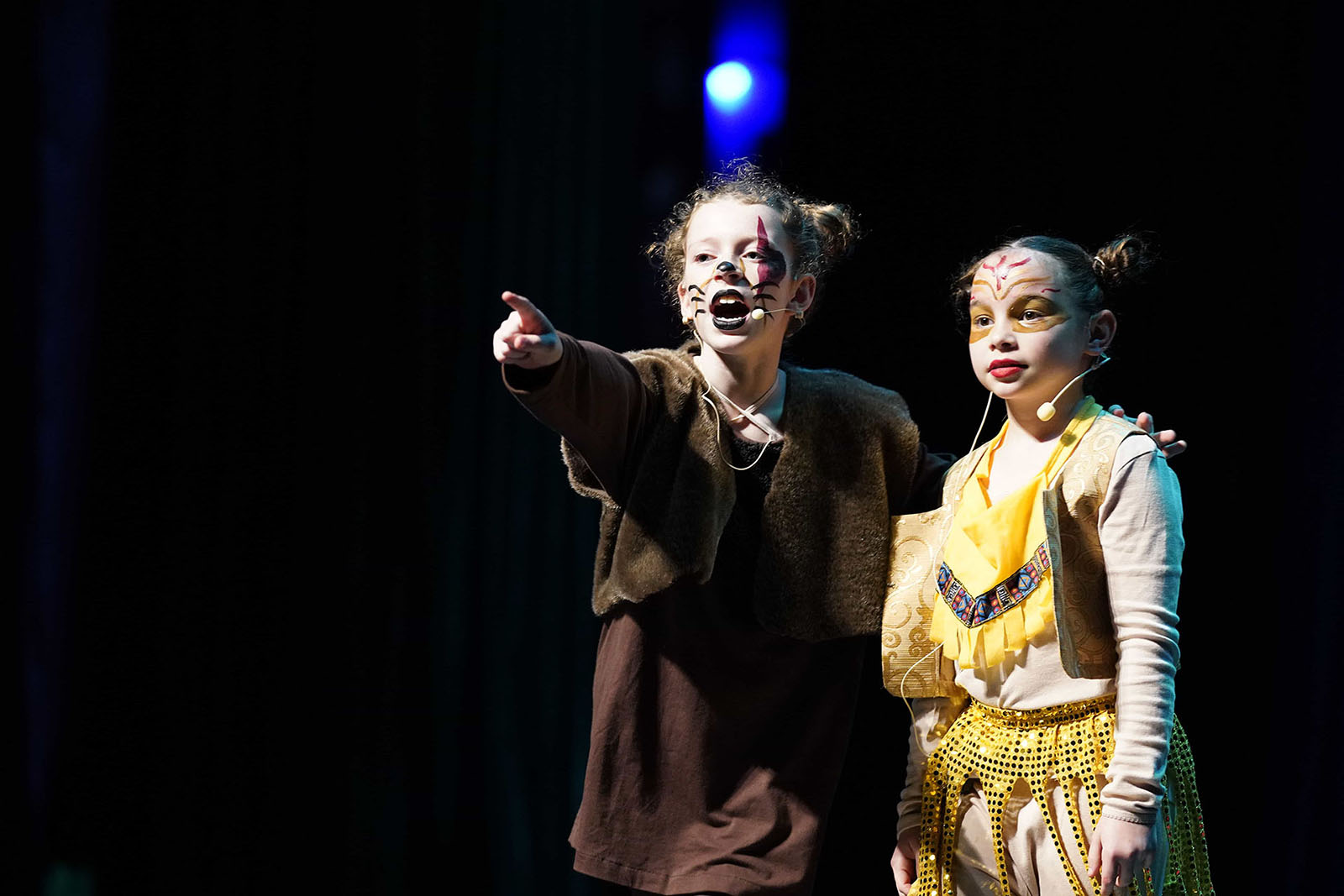 Simba and Scar act on the stage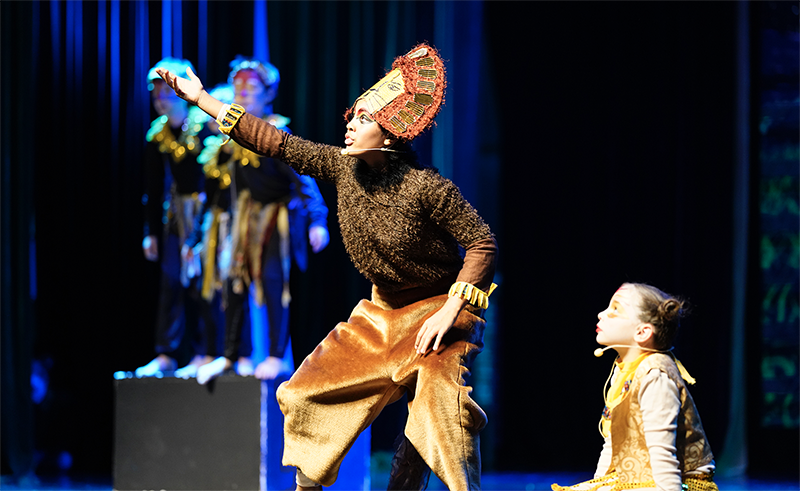 Amazing sets and sound design supported a magical atmosphere. The themes of growing up, facing challenges, and embracing your path resonated deeply with performers and audience alike. Bravo to our talented performers and the team of teachers behind them.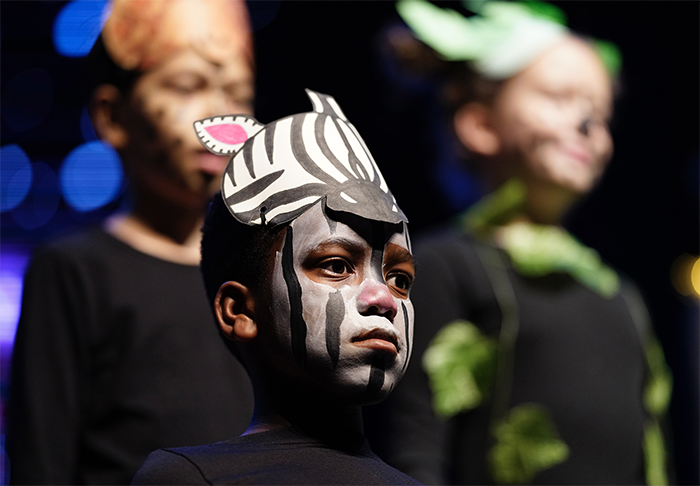 Says the Director of The Lion King production Ms. Siobhan Green, "The story was brought to life with the dancing and songs that accompanied the storyline. More importantly it was the children who brought all three, music, chorography and script to life through their amazing acting, passionate singing and dancing. It was very clear on stage how hard the children worked individually to understand their characters emotions and actions. We are very proud of how much time the children invested in doing this and it was a pleasure to watch the children develop their characters as the rehearsals progressed."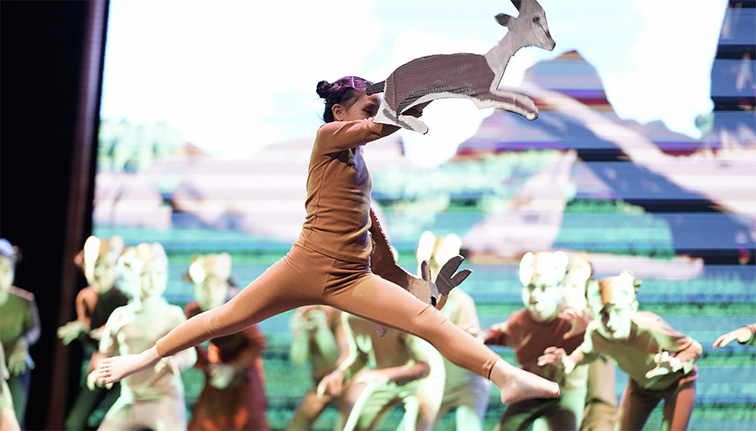 She also shares the backstage scene with us, "The main speaking characters were very encouraging to each other backstage. After each scene when the children left the stage, it was lovely to see and hear the kind and supportive words that they said to each other. This was a special moment in our production journey."
Below are selected photos from the rehearsal: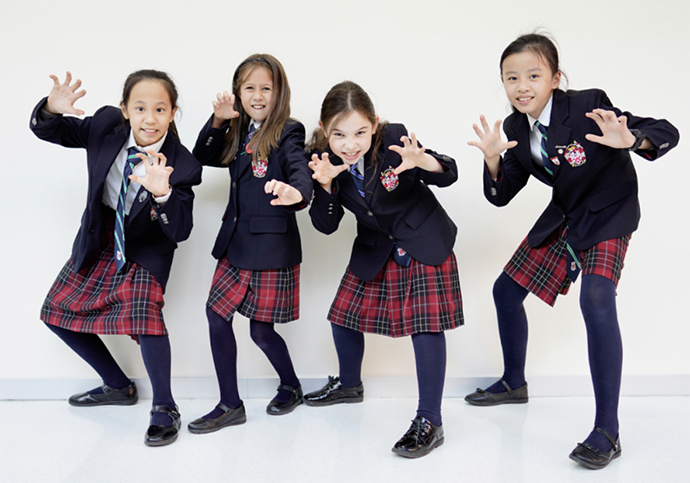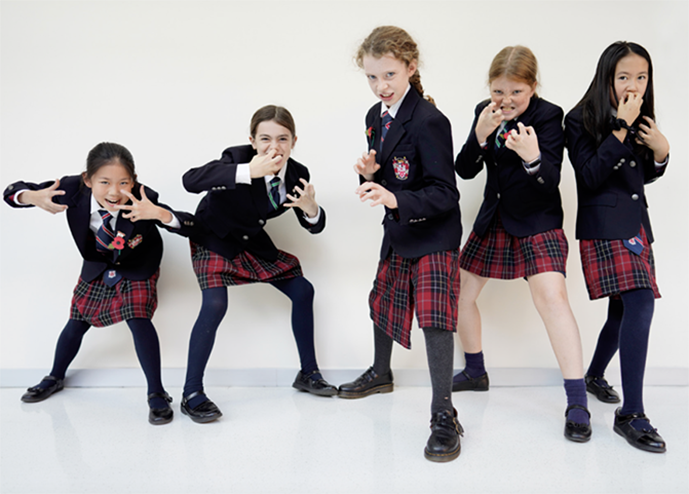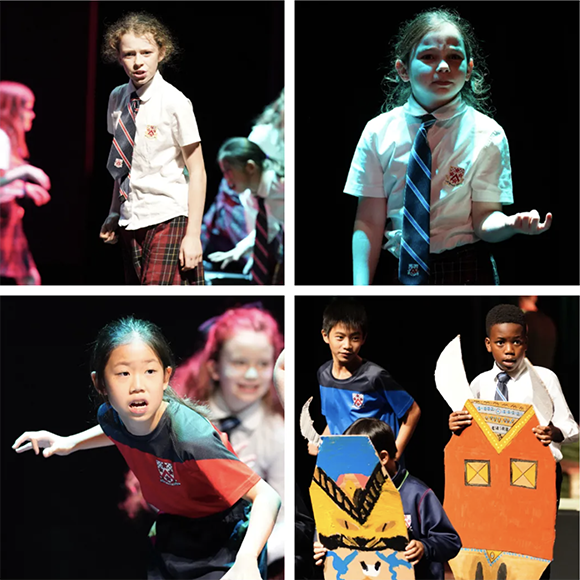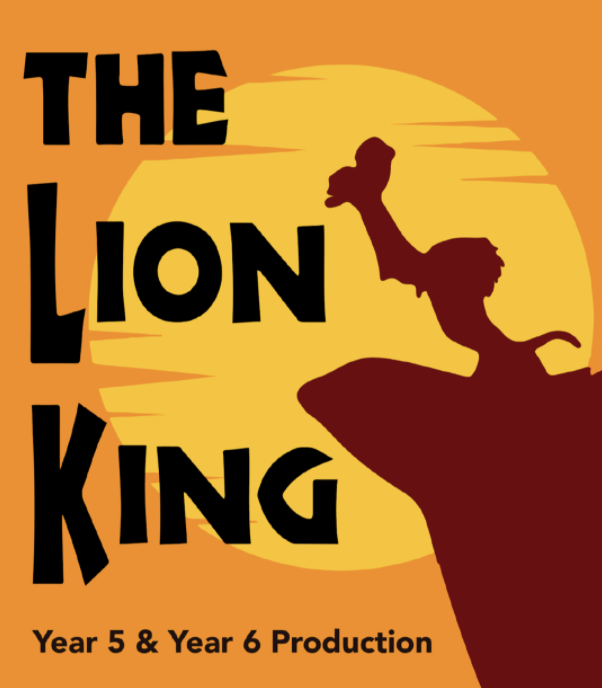 Below are selectd photos from the performance: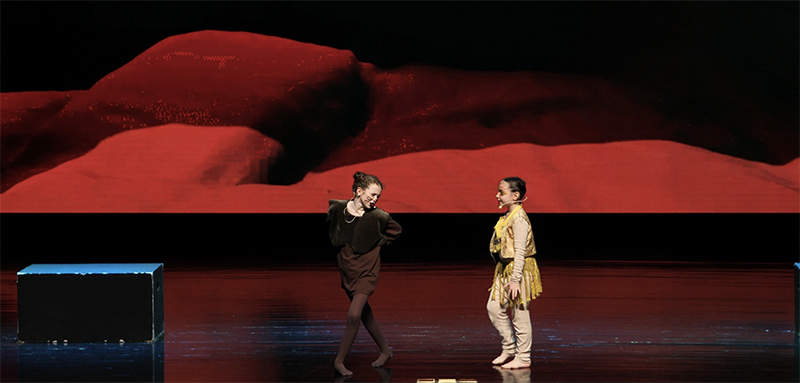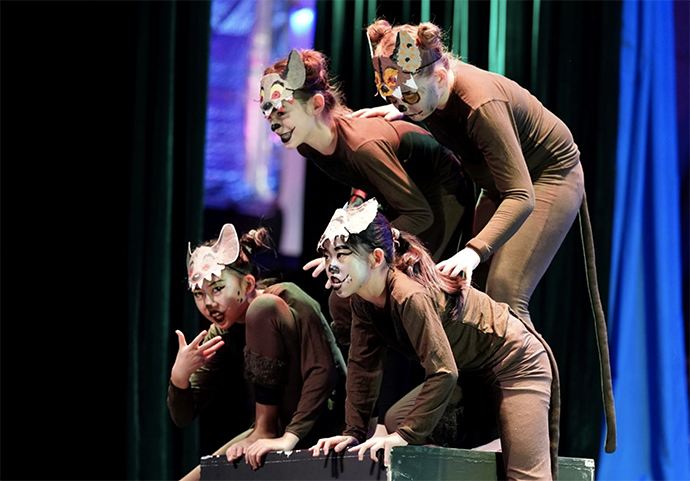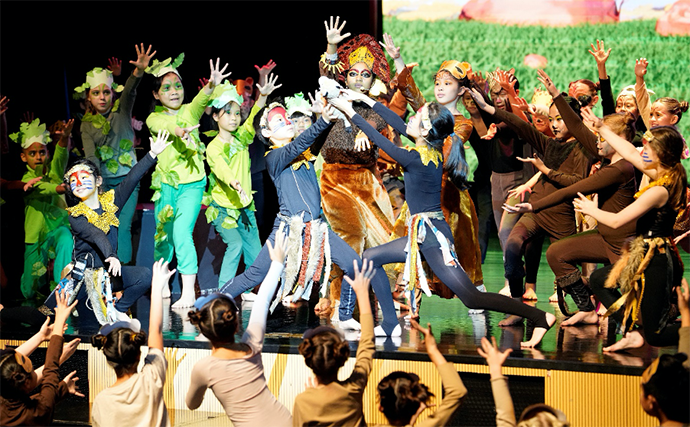 All hail the king of Pride Rock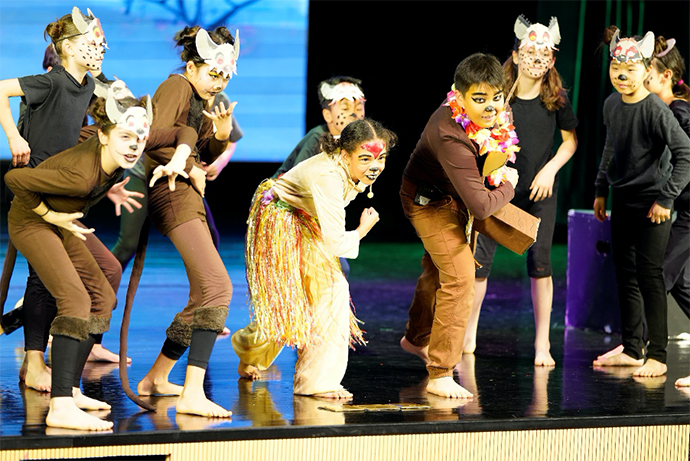 Simba's friends teach Simba the value of Hakuna Matata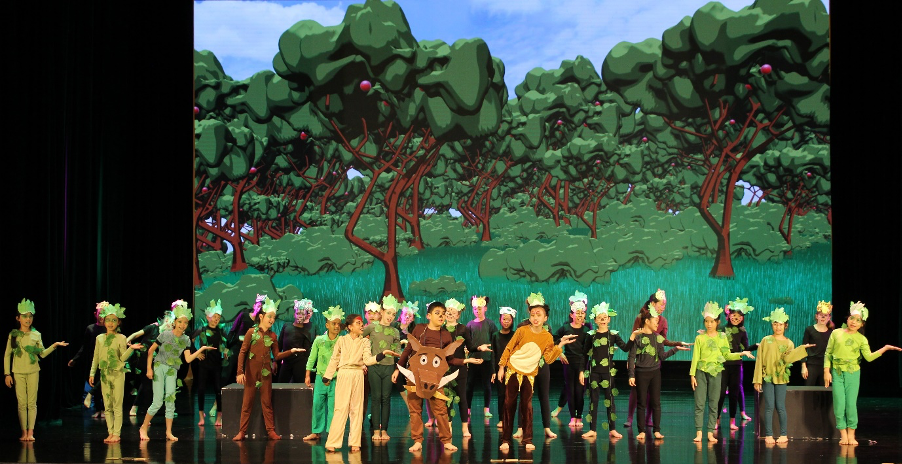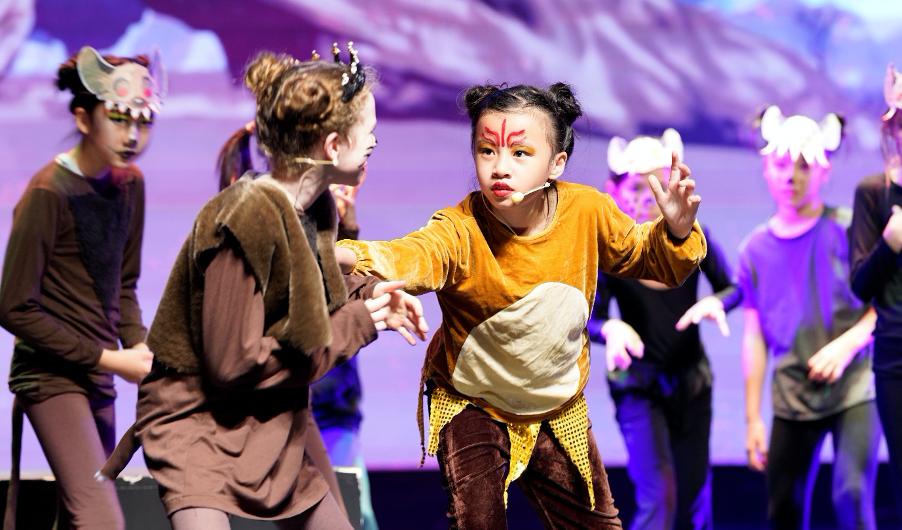 Grown up Simba takes on Scar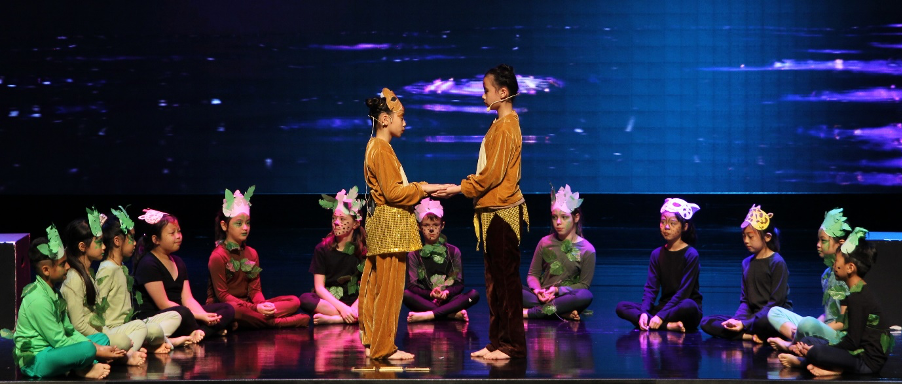 Simba reunites with his childhood friend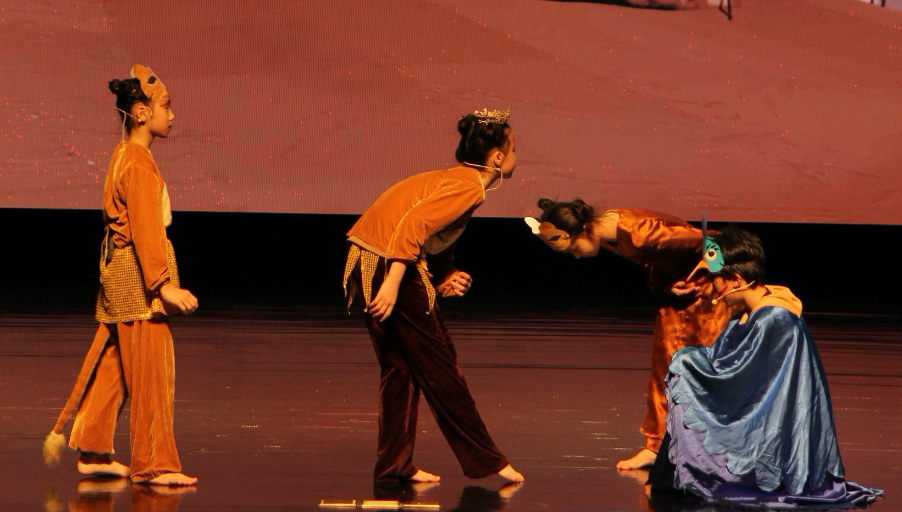 Simba becomes the Lion King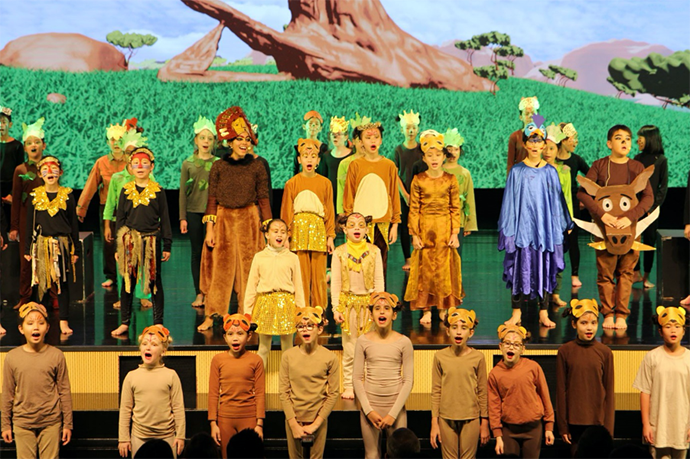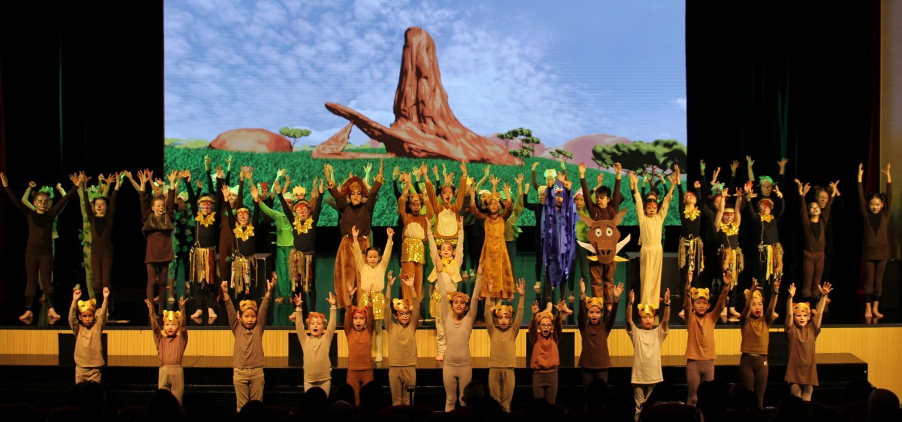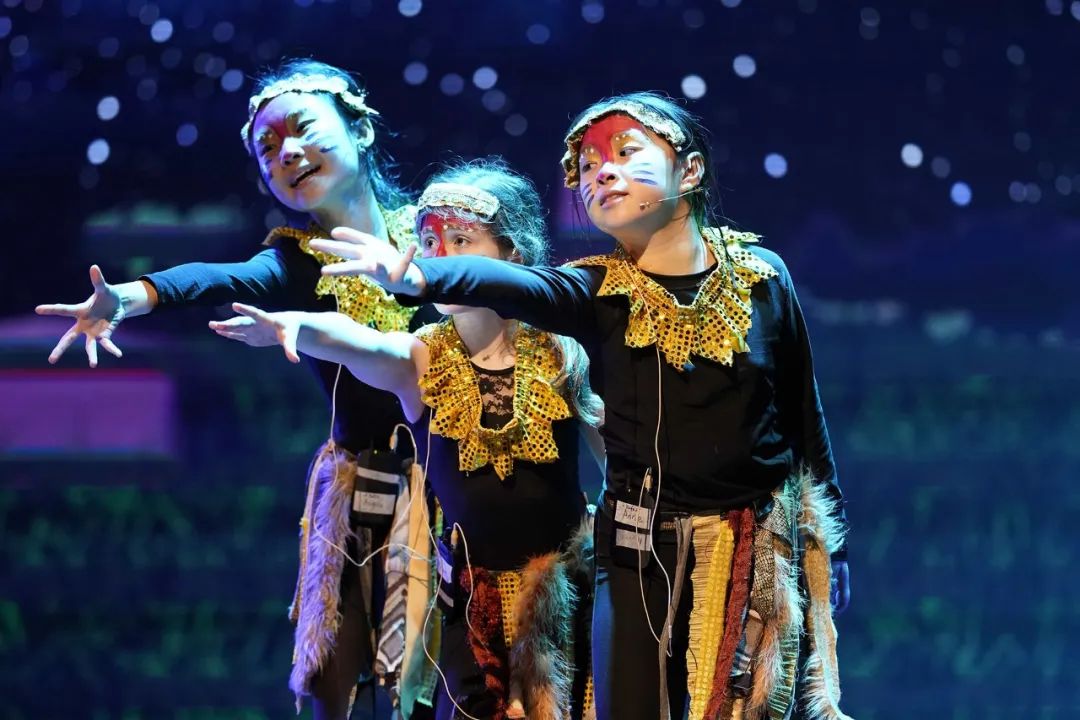 Celebrate the Circle of Life