The Year 2004
We wasted no time expanding our facilities to accommodate our rapidly growing community. In 2004 we opened the Senior School building, adding our iconic clock tower to the Jinqiao landscape.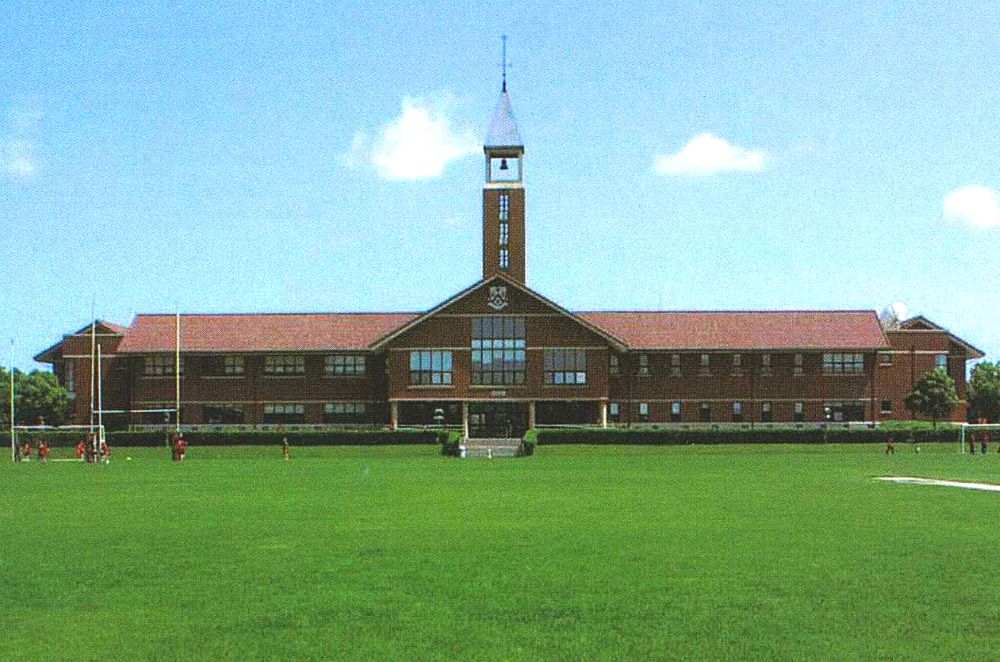 The Senior School building in 2004
The Senior School building today
The building was officially opened by Ms Sue Bishop OBE, HM Consul-General of Shanghai, and Dr Zhang En Di, Vie Mayor of Pudong New Area.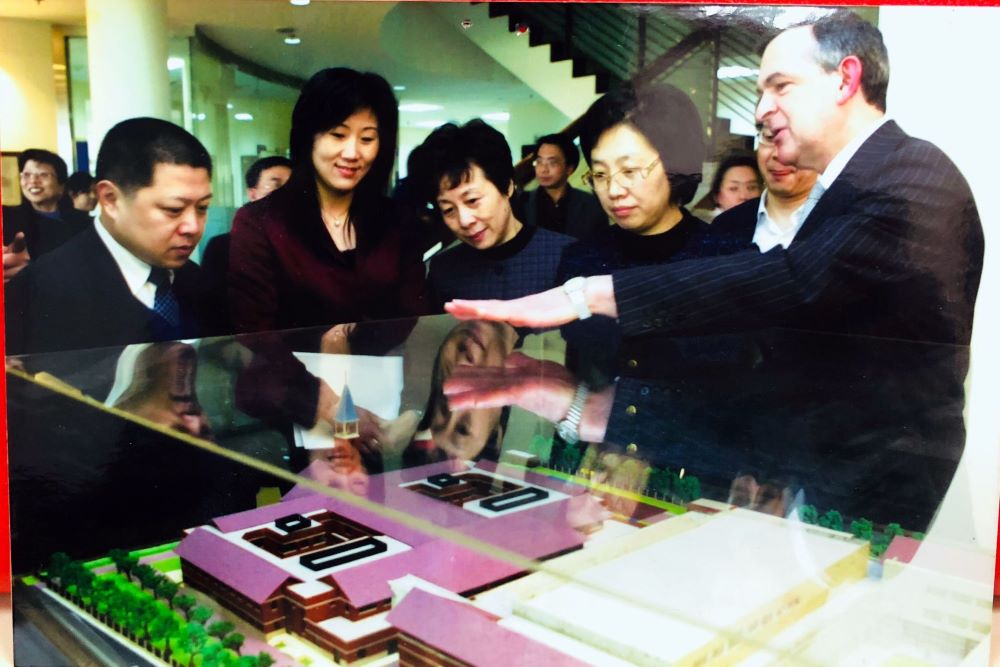 Dignitaries view the building plans with DCI CEO Christian Guertler