DUCKS caters to our students from Toddler to Year 2 (ages 2 to 7), providing a happy and purposeful introduction to learning.
In DUCKS our approach to learning is student-centred and cross-curricular. Our inquiry-based learning model nurtures learning dispositions and engages students in topics in which they express interest. Children learn how to communicate their ideas and listen to others, to solve problems and to persevere with relevant tasks.
Just as each child has different interests, each child has an individual learning style. We understand that students make progress in different areas at different rates and we work closely with parents to support their child's unique learning journey.
Our DUCKS environment is specially designed to meet the needs of our youngest students. We encourage outdoor learning to develop their curiosity and look to nurture confident young learners who take pride in their achievements.
The prime areas covered are:
Personal, Social and Emotional Development
Communication and Language
Physical Development
The specific areas covered are:
Literacy
Mathematics
Understanding the World
Expressive Arts and Design
What do our community members say about DUCKS?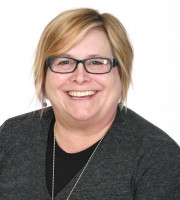 Dulwich Pudong is a place where we can set up spaces using our creativity, understanding of child development to create excitement and curiosity. We are fortunate to be a group of like-minded individuals who work as a team.
- Jacqueline Waugh, Toddler Teacher
Are DUCKS children required to wear uniforms?
Students from Nursery to Year 11 will wear the school uniform. School uniform isn't about conformity, but reflects a long-standing tradition from the founding school and is a badge of pride and school identity. See files below to see unifoms by school.
Does DUCKS offers additional language support?
DUCKS offers English as an Additional Language (EAL) support to non-native English speakers who meet the requirements, based upon class teacher referral and/or assessment. The main aim is to develop learners' understanding and use of English in order to access and respond to the curriculum, as well as respond to their social and emotional needs.
The EAL provision will fit the needs of the child. Some children may require intensive EAL for a period of time, while others may need a longer-term approach, consisting of less intensity but more frequency. Some children will need more small group sessions, while others will need more in-class targeted support by an EAL specialist.
Please note that there is an additional fee for EAL provision, which supports a portion of this programme.
How does Dulwich's Dual Language Programme differ from a bilingual school?
The DUCKS language development approach values both English and Mandarin equally. We want children to acquire both languages concurrently. We therefore use a dual language approach in our classrooms. Our highly experienced English teachers will lead the curriculum using spoken English. The children's learning will be supported by an Assistant Teacher who speaks Mandarin as a first language, but who speaks fluent English as well. The physical learning environment, including print, will be in both English and Mandarin.
The aim of the Dual Language approach in DUCKS is to develop fluent speakers in English and Mandarin by the end of Year 2 who can comfortably switch from one language to another, while always remaining secure in their first language.