DUCKS is set in a purpose-built Early Years environment catering to children ages 2 to 7 years old. It comprises Toddler, Nursery, and Reception (collectively known as our Early Years programme) and Year 1 & 2 (Year 2 is the equivalent of Year 1 in local school).
The prime areas covered are:
Personal, Social and Emotional Development
Communication and Language
Physical Development
The specific areas covered are:
Literacy
Mathematics
Understanding the World
Expressive Arts and Design
Early Years
Early Years in DUCKS is based on the best of Early Years education from around the world within the well-defined expectations of the Early Years Foundation Stage from the U.K.
Child-led learning and play-based exploration underpin the approach where learning is supported through positive interaction with adults whose careful questioning, observations, and reflections inform their daily practice.
Early Years students are immersed in our Dual Language programme, providing powerful opportunities to strengthen children's cognitive abilities through rich language exposure continuously throughout the day. Strong thinking skills, highly developed logical reasoning, increased ability to focus, remember, and make decisions as well as greater social and cultural awareness are all at the forefront of language acquisition.
The aim of the Dual Language approach in DUCKS is to develop fluent speakers in English and Mandarin by the end of Year 2 who can comfortably switch from one language to another whilst always remaining secure in their first language.
Year 1 and Year 2
In Year 1 and Year 2 DUCKS teachers build upon and extend the child-led learning and play-based exploration to a more structured approach to learning following the English National Curriculum.
Children delve deeper into areas of learning, including core subjects of English, Mathematics, Science and the foundation subjects; Art and Design, Computing, Geography, History, Music and Physical Education (PE). Depending on their age, children will have specialist lessons each week for Music, Library and Physical Education.
Mandarin is taught in discrete lessons and our Mandarin learners are divided into three pathways depending on each student's context and aims: Chinese Native Language (CNL), Mandarin as a second language, and Mandarin as a foreign language. Our CNL pathway is designed to lay a solid foundation for success in the IBDP and as well as long-term bilingual excellence.
Holistic Education
Holistic education is a central to the student experience at Dulwich Pudong. Children in Reception begin to participate in our Co-curricular Activity (CCA) programme when they are developmentally ready to do so, often in Term 2 or 3. Children in Year 1 and Year 2 take part in CCA activities throughout the week. Children have the opportunity to take part in a variety of CCAs including: tennis, martial arts, outdoor adventure, drawing, multisport, eco clubs, crafts and drama. Read more about our CCA programme here.
DUCKS students begin actively engaging with technology both online and offline in Year 1 whilst of course always being vigilant about managing and minimizing screen time. The DUCKS campus has a dedicated space for our SE21 programme. "S" stands for STEAM, the "E" for entrepreneurship and environmental sustainability, and "21" for the 21st century skills. STEAM is an acronym for the subjects Science, Technology, Engineering, Art and Mathematics. The aim of SE21 is to promote a curious mindset and offer children opportunities to explore creative and imaginative problem-solving projects which bring elements of these subjects together.
At DUCKS, we value greatly our school's international community and strive to reflect the diverse needs, customs and cultures of our families as well as of our host country. Through the College values, the commitment to promoting broader skills such as the dispositions of learning, thinking skills and a wider sense of purpose and community, are deeply embedded through a service approach and values curriculum.
Read more about our College Vision and Values here.
DUCKS places each child's sense of self and wellbeing at the heart of everything we do. DUCKS is a school where the foundations for lifelong learning are at the core of an atmosphere that is caring, nurturing, and stimulating. The ethos of DUCKS is warm and inviting, challenging each child in a safe and exciting learning environment.
Home-School Partnership
Engagement with parents as learning partners forms the principles of making the learning visible from online learning portfolios to vibrant examples of children's learning in every area of the DUCKS campus. We use a combination of technology, virtual events, and in-person meetings to make sure that parents are empowered to support their child's learning journey so that each child thrives and achieves all that they are capable of.
Read more about how we support the home-school partnership right here.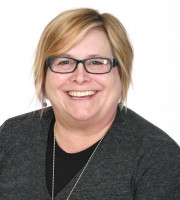 Dulwich Pudong is a place where we can set up spaces using our creativity, understanding of child development to create excitement and curiosity. We are fortunate to be a group of like-minded individuals who work as a team.
- Jacqueline Waugh, Toddler Teacher
Does DUCKS offers additional language support?
DUCKS offers English as an Additional Language (EAL) support to non-native English speakers who meet the requirements, based upon class teacher referral and/or assessment. The main aim is to develop learners' understanding and use of English in order to access and respond to the curriculum, as well as respond to their social and emotional needs.
The EAL provision will fit the needs of the child. Some children may require intensive EAL for a period of time, while others may need a longer-term approach, consisting of less intensity but more frequency. Some children will need more small group sessions, while others will need more in-class targeted support by an EAL specialist.
Please note that there is an additional fee for EAL provision, which supports a portion of this programme.
Are DUCKS children required to wear uniforms?
Students from Nursery to Year 11 will wear the school uniform. School uniform isn't about conformity, but reflects a long-standing tradition from the founding school and is a badge of pride and school identity. See files below to see unifoms by school.
How does Dulwich's Dual Language Programme differ from a bilingual school?
The DUCKS language development approach values both English and Mandarin equally. We want children to acquire both languages concurrently. We therefore use a dual language approach in our classrooms. Our highly experienced English teachers will lead the curriculum using spoken English. The children's learning will be supported by an Assistant Teacher who speaks Mandarin as a first language, but who speaks fluent English as well. The physical learning environment, including print, will be in both English and Mandarin.
The aim of the Dual Language approach in DUCKS is to develop fluent speakers in English and Mandarin by the end of Year 2 who can comfortably switch from one language to another, while always remaining secure in their first language.
Apply to DUCKS
Applications to DUCKS Early Years typically take place between September to January and assessments take place in December - January. School tours are offered during Open Days, which will be announced in September.

Applications to DUCKS Year 1 and Year 2 take place in September - January and places are offered depending on availability. Individual school tours are being offered subject to COVID restrictions.
Read more here about our Admissions process including eligibility information and admissions criteria.