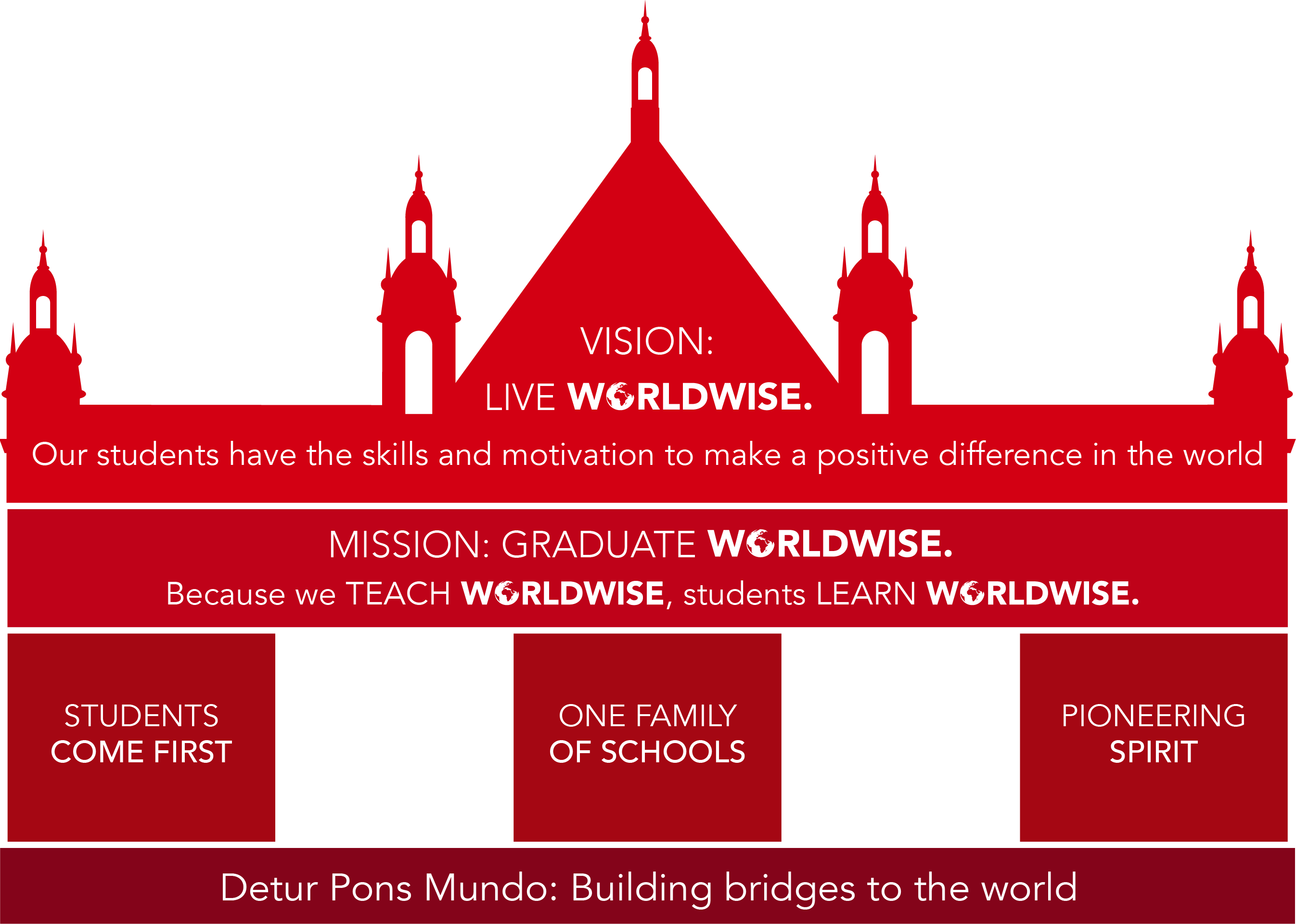 Students Come First
Students' development is prioritised through challenging programmes within our safe and respectful environment, which nurtures their overall wellbeing, enabling them to achieve their academic potential.
One Family of Schools
Students, staff, and parents work collaboratively in our diverse and international community, in order to have a global perspective and be positive, compassionate contributors to society.
Pioneering Spirit
Students have open and inquiring minds, and are encouraged to be creative, innovative, and reflective. As a result, students develop the knowledge, the courage, and the resilience to contribute effectively and confidently to an ever-changing world.