Innovative Learning in SE21
SE21 is Dulwich Pudong's Innovation Hub, where technology and design converge for students to address real world problems.
Our SE21 curriculum brings together science, technology, engineering, arts, maths, entrepreneurship and environmentalism, and 21st century skills under one cross-disciplinary roof. This is where future roboticists and software engineers experiment and challenge limits to lay the foundation for solving 21st century problems.
| | |
| --- | --- |
| S | Science, Technology, Engineering, Arts & Maths |
| E | Entrepreneurship and Environmental Sustainability |
| 21 | 21st Century Skills developed in our Approaches to Learning (ATL) Framework |
SE21 also refers to the postcode of Dulwich College London and the pioneering spirit that has been in our DNA since its founding in 1619.
"SE21 is where our students build future-ready skills and capabilities which will empower them to go out into the world to make a positive difference in whatever field they choose," shares Dr Ella Yankelevich, our Co-Director of Educational Technology. "Project-based collaboration is a big part of that."
Effective collaboration is key to thriving in the future, so team projects are a prominent feature of SE21 learning. Our ambition is to innovate in both the process and products of student learning in order to create a better world where the guiding principles of integrity and sustainability underpin our students' engagement with life beyond school.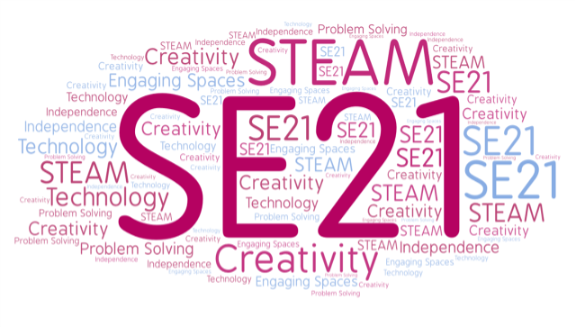 SE21 Engaging Spaces
Central to the SE21 curriculum are physical spaces where students take advantage of equipment to build, experiment, design, and dream.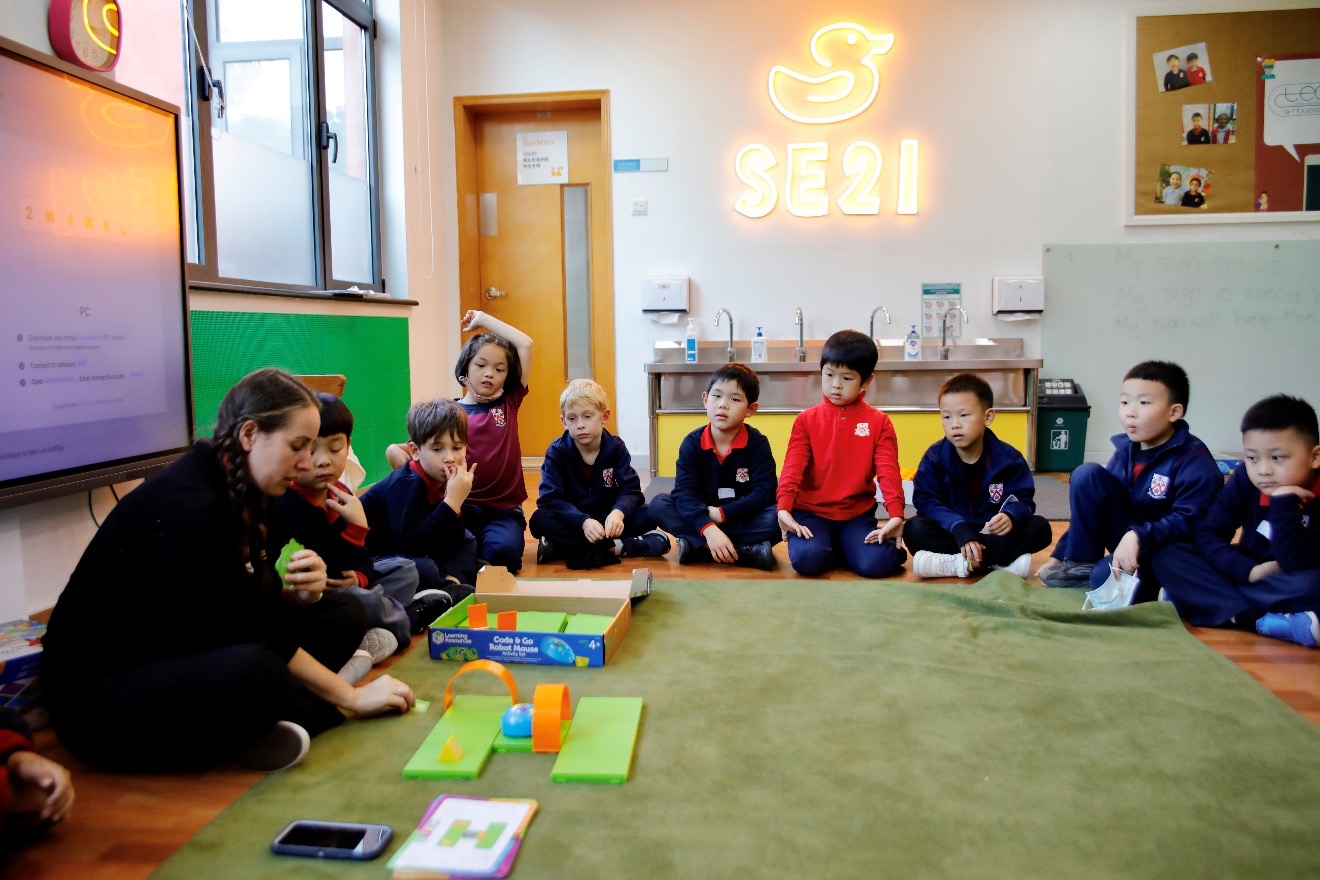 SE21 Room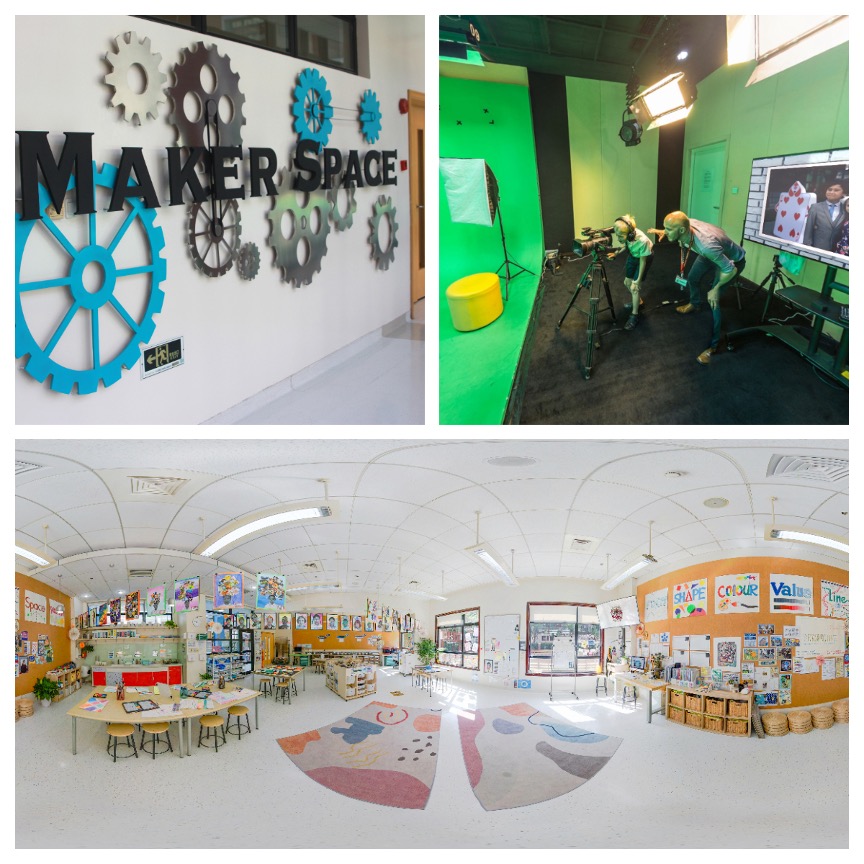 Design Tech room | Arts room | Film studio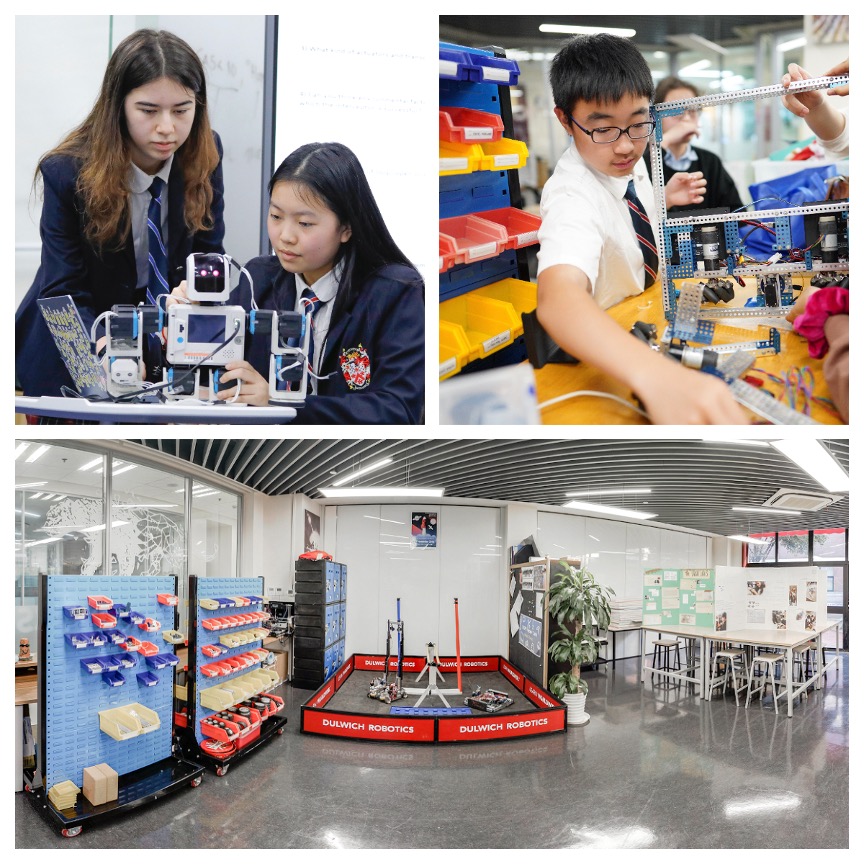 Robotics Lab | Maker Space | Film studio | Art studio | Computer Science classrooms
SE21 Projects
More important, though, are the projects which our students carry out in these spaces.
Design Thinking in DUCKS
This year our Y1 and Y2 students learned about how the Design Thinking Process helps us solve real-world problems. The five steps - empathize, define, ideate, prototype, and test - encompass an iterative process that helps people solve problems in innovative ways.
Students identified a problem and spent weeks working collaboratively through the design thinking process to solve it. In the end, students designed, prototyped, tested and voted on a solution to the problem which was then 3D printed.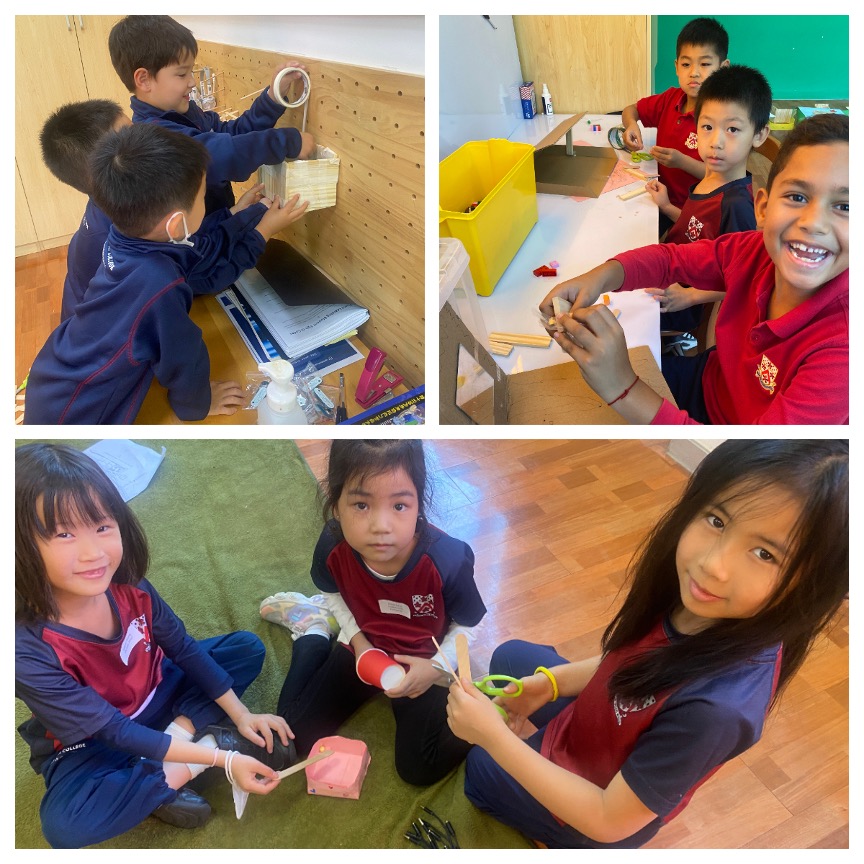 Junior School Recycled Cardboard Games
Last year our Year 6 students put design thinking and the engineering design process to work by collaborating in teams to design and create actual workable, playable games all made from recycled materials. The students then showed off their creations at a STEAM Fair where everyone had a chance to show off their creations and play those of others.
Developing a Study App in Senior School
In Senior School we see a lot more student autonomy within the SE21 spaces. An exciting project going on right now is being led by a group of Year 10-13 students who are developing an app to support students' study habits and guide students to key D3 (Dulwich Digital Difference) resources. They have set up a development team and assigned roles to develop this interesting project.
SE21 Events
There are bigger events which take place regularly throughout the year where our students engage with technology in pioneering ways and develop future ready skills.
Pioneering Spirit STEAM Day
This event challenges students to imagine, propose and create solutions for real-world problems. The goal is to inspire students to think creatively and collaborate. Pioneering Spirit STEAM Day 2022 consisted of a series of STEAM-driven workshops including robot wars in Vex, electrical engineering in Circuit Challenges, navigation and flight in Drones, chessboard design in 3D Design and engineering and construction in Boardgames, Net making and Cardboard Surgery.
They also formed collaborative groups where they took on the mega cardboard challenge to create a marble run.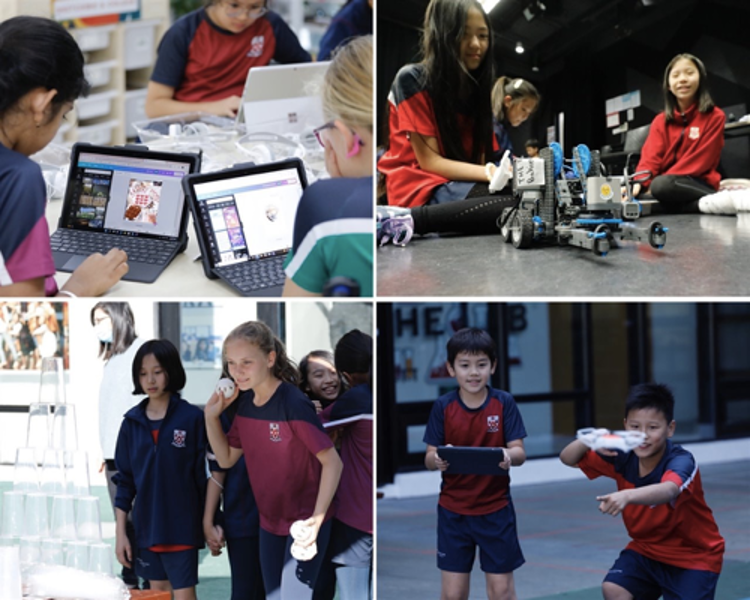 Hour Of Code
Hour of Code started as a one-hour introduction to computer science, designed to demystify coding, to show that ANYONE can learn the basics. The goal is to broaden participation in the field of computer science.
This year Hour of Code took place during across the College during Computer Science Education Week, Dec. 5-11. Whether via the Kodable app in DUCKS, using Code.org in Junior School or with Tech Ambassador Challenges in the Senior School, all students were exposed to the power of code.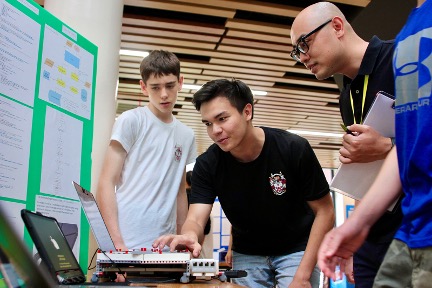 HakD is our annual student-led, student-run hackathon. Taking place over an entire weekend, it's an opportunity for our students to collaborate and apply their tech skills to create and prototype novel solutions to real-world problems.
Last year's theme was "Game On" and scenarios ranged from gamifying the classroom to robotics in the Winter Olympics to creating equitable access for disabled gamers.
Student teams then had two days to work together to think up solutions, create prototypes, set up a display and explain their work to a panel of judges composed of staff and Student Tech Ambassadors.
Our 6th annual HakD will take place in March 2023.
Panther Robotics
Panther Robotics is a student-run CCA. The team participates in regular robot scrimmages against other schools throughout the year. There is a Junior School Panther Robotics CCA as well.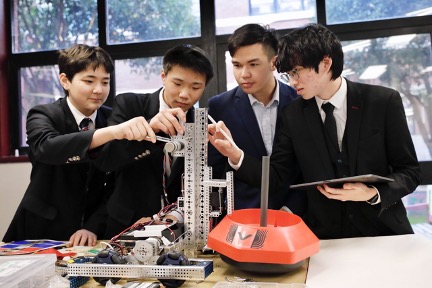 Tech Ambassadors
For us, it is extremely important that our students have a voice in the way we engage with technology across the College. The Technology Ambassadors programme is one important way we make sure that happens.
The Tech Ambassadors are a group of students dedicated to the promotion of technology and STEAM initiatives within the College. The programme is active from DUCKS to Senior School and has members from Year 2 to Year 13. The programme fosters student leadership, promotes student initiatives within fields of STEAM, and builds a culture of technological innovation amongst students.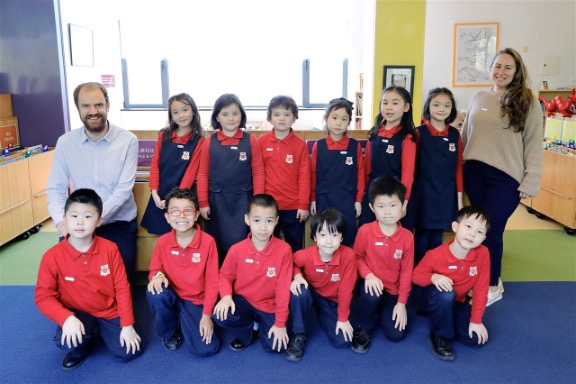 Currently there are 12 Tech Ambassadors in Ducks, 18 in Junior School and 30 in Senior School, making it one of our largest cross-College student leadership groups.
Digital Safety Leaders
eSafety (also sometimes known as Digital Safety) is a key priority for our College, and one of our key eSafety initiatives is to engage and empower students to be advocates for their own digital wellbeing.
The Digital Safety Leader (DSL) programme aims to do that by providing student volunteers with the training and skills necessary to deliver eSafety knowledge to their peers. DSL is a global programme and currently our College is ranked 9th in the world for the training our students have undertaken which shows just how seriously our students take this emerging area.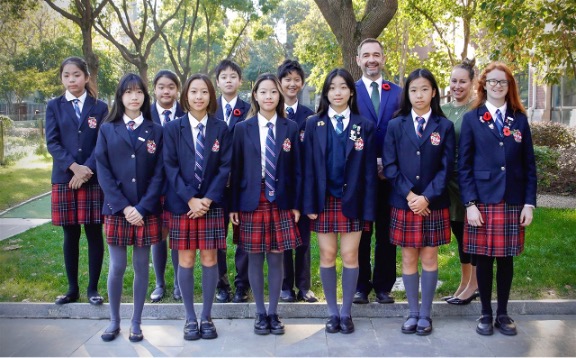 We currently have two groups of DSLs in the Senior School. Our Middle School team focuses on issues such as managing screen time effectively, online etiquette, and gaming. Our Upper School team engages with students on important issues such as digital footprint and catfishing.
Pioneering Spirit Grant
Across the Education in Motion family of schools, we encourage our teachers and our students to dream big and make things happen. The EiM Pioneering Spirit Grant (PSG) Programme is part of our drive to nurture opportunities to pioneer new ideas and practices in all aspects of education through research and innovation. Through the EiM PSG Programme, we seek to champion a culture of innovation and sustainability by promoting, fostering and recognising student and educator entrepreneurship to fulfill our purpose – To Live Worldwise.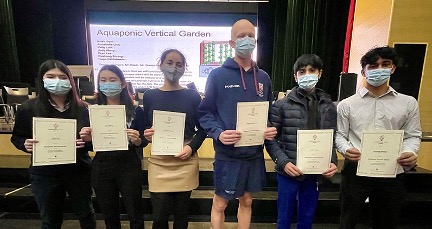 Every year teachers and student are encouraged to propose projects for funding. These proposals are reviewed by our PSG committee headed by the founder of EiM Fraser White. The process involves written application with supporting materials as well as in person interviews. Winning proposals are awarded funds to support their implementation.
Previous Dulwich Pudong PSG grant student winning projects include:
Aquaponic Vertical Garden
SDG collectibles series
Summary
SE21 brings unique opportunities for our students from DUCKS to Senior school to harness the power of cross-disciplinary learning, develop 21st century skills, and address future problems today.