We are pleased to share that our Class of 2023 students have achieved outstanding results in the International Baccalaureate Diploma Programme examinations, scoring an average of 37.9 (out of 45 points), significantly above the global average of 30.24 points.
38.6% of our students earned scores of 40 points or higher, with 4 students achieving 44 points and 1 student achieving full marks (45 points) - truly impressive results! In addition, our students once again achieved a 100% pass rate. We are also pleased to see nearly one third of our graduates attain prestigious bilingual diplomas, testament to their fluency in languages beyond English.
2023 IB Results
2023 IGCSE results
Our University Matriculations
100 percent of our graduates who have made applications have received a university offer. That is part of our 100% guarantee. Not only are our graduates attractive to the world's most selective universities, they pursue a wide range of specialism and interests.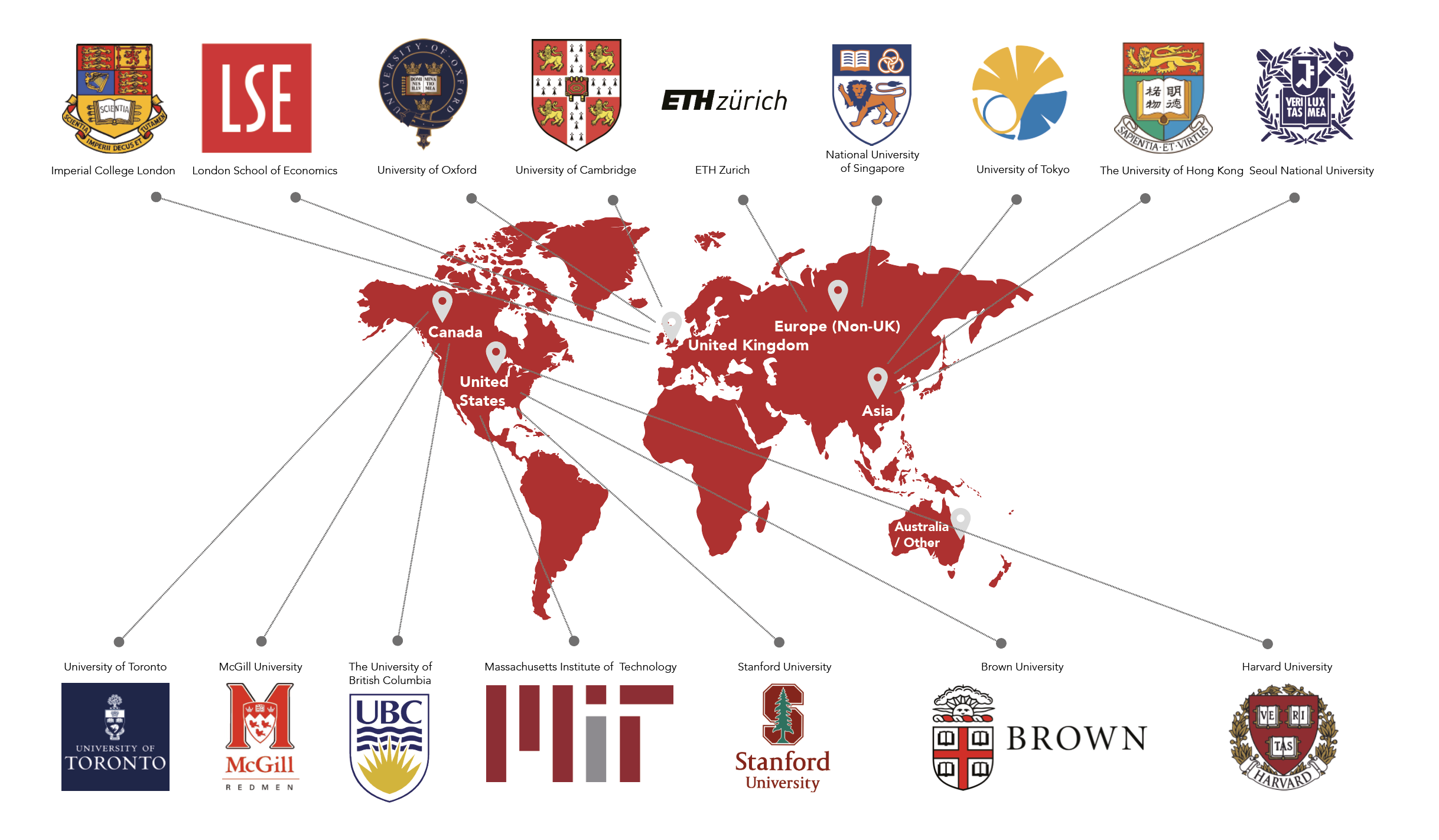 University Counselling
Our University and Careers Counsellors provide myriad services for all students, from Year 7 to Year 13, both on a year-group level and individually. Dulwich students attend universities around the world including the US, the UK, Canada, Hong Kong, Australia, Europe, and more.
Click here to learn more about University and Career Counseling at Dulwich Pudong.
Senior School
We deliver a rigorous academic programme but believe that successful students are not defined solely by their attainment in tests and exams. Our programme of study allows students to maintain breadth as well as depth, based on the National Curriculum for England and Wales leading up to the IGCSE syllabus and the International Baccalaureate Diploma Programme. The International Baccalaureate Diploma Programme is an internationally recognised programme that provides opportunity for collaboration and student-led, in-depth research into areas of interest.
Senior School
Senior School includes Year 7 to Year 13 (ages 11 to 18). Our students follow the IGCSE syllabus and the International Baccalaureate Diploma Programme (IBDP).
Read More