11 Unforgettable Highlights of the Performance Season

The end of Term 1 always brings a deluge of incredible performances to our College. Once again we were blown away by our students' talent and how much hard work they put in behind the scenes to make it all happen. They always make it look so easy!
We were fortunate to be able to invite a limited number of parents onto campus to enjoy them with us, giving our students the essential experience of live performance. Below are 11 unforgettable highlights of the 2021 Term 1 performance season.
NO.1 Christmas Tree Lighting Ceremony
Our Dulwich Community Choir, Mei Lan Fang Junior School choir, and string quartet came together to warm us up with holiday cheer before the annual Tree Lighting Ceremony. We especially loved the rendition of O Tannenbaum sung in German. Impressive!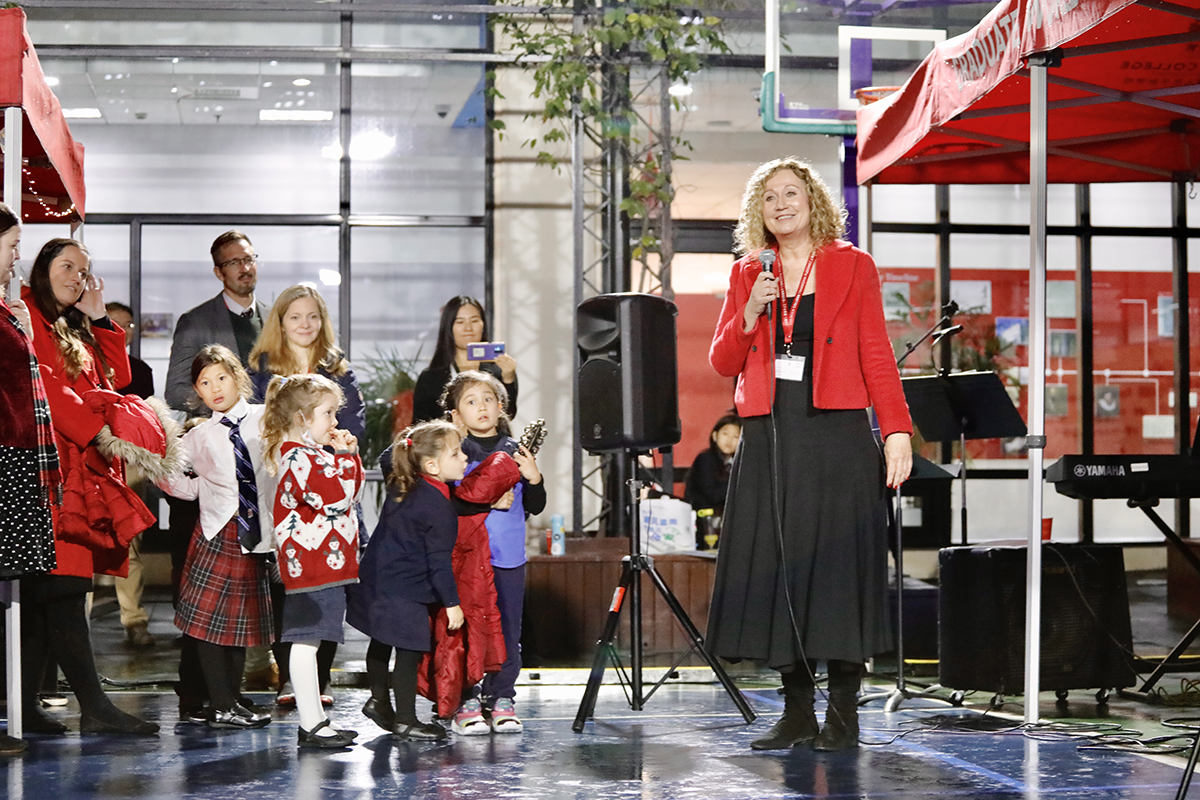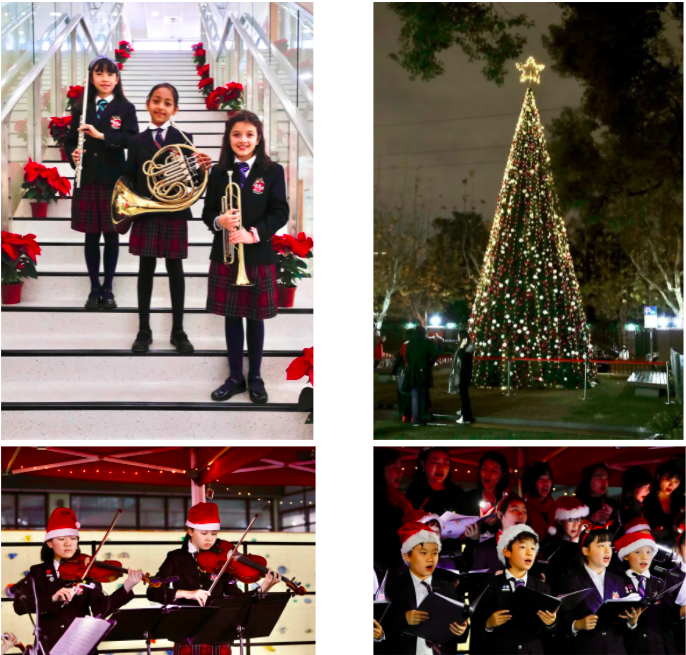 NO.2 Holiday Busking
Friday means Morning Busking in the Junior School. That's when our musicians get out in the hallway and "pass the hat" for teachers and peers. This time they donned Christmas gear and played holiday music which filled the halls with joy.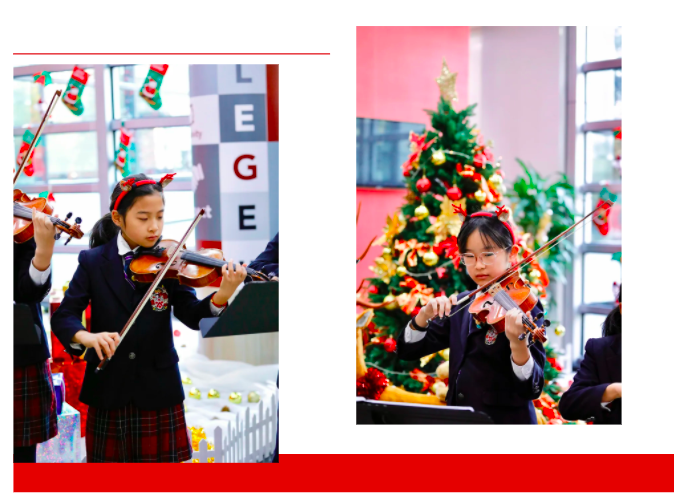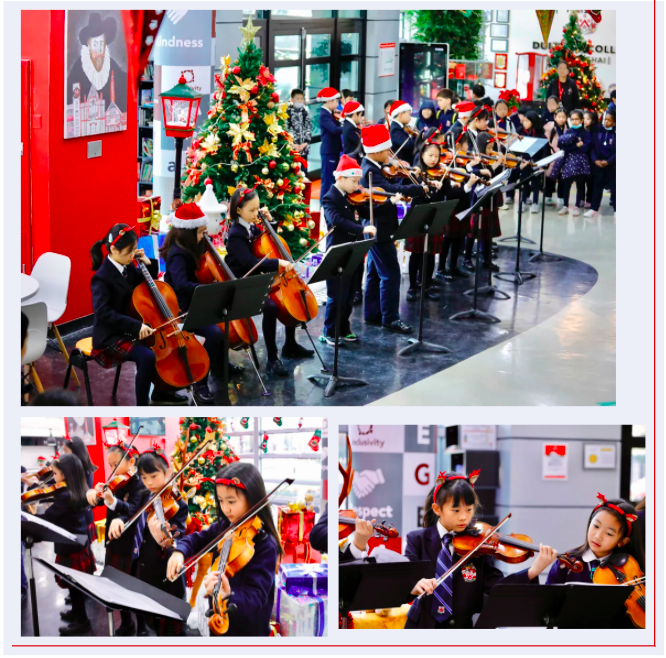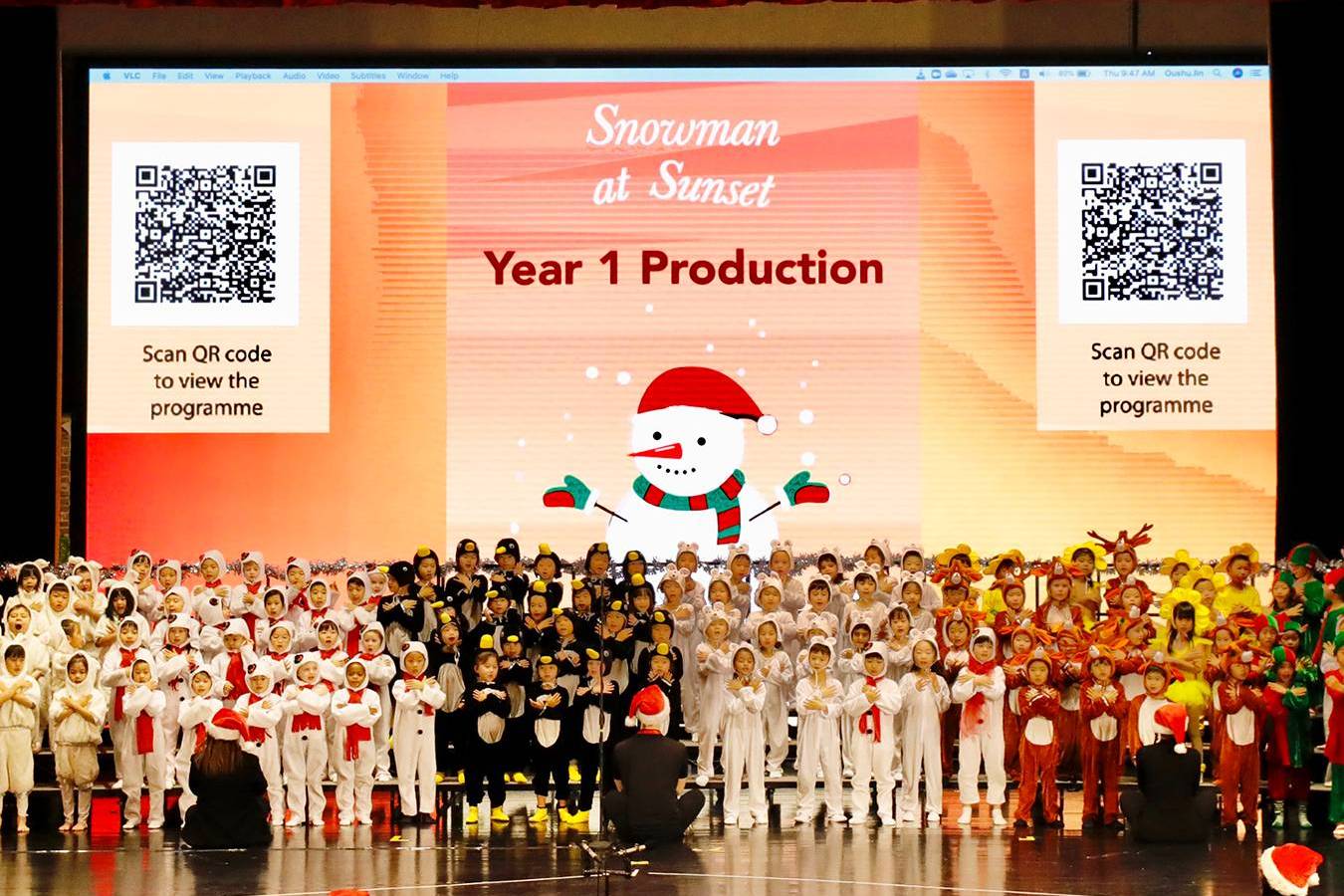 NO.3 Snowman at Sunset Year 1 Performance
"I was impressed with so many aspects of the Year 1 performance," says Head of DUCKS, Ms. Katherine Weir-Davis, "the uplifting singing, the fact that every child had a speaking part and delivered it with such confidence, and of course the very important messages throughout the performance of what we can do to help save the planet."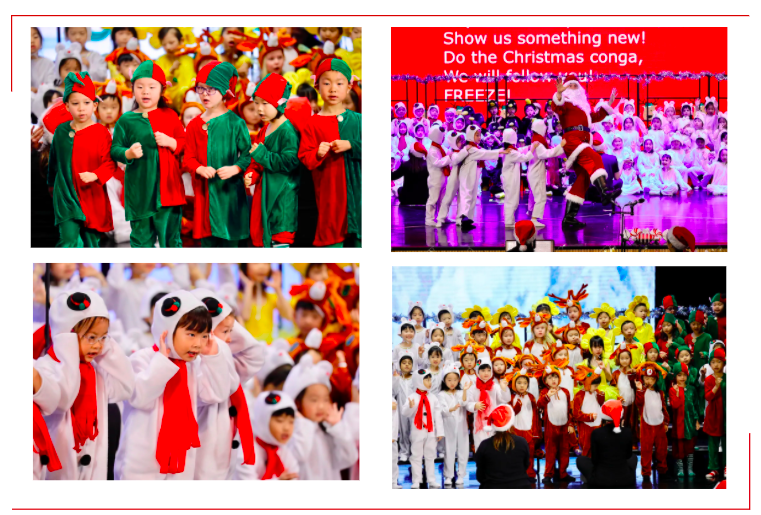 NO.4 DUCKS Nursery Concert

Our youngest performers are naturals on the stage! They combined action and singing and included bilingual elements as well. Too cute!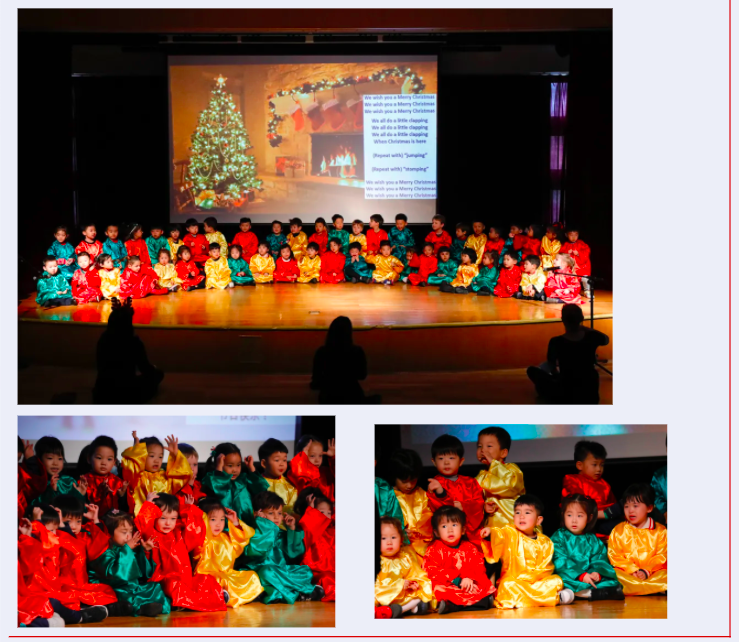 NO.5 Year 8 Pantos
"The Year 8 Pantomime Festival 2021 has been a resounding success!" says Ms. Helen Bamford (Head of Drama) and Ms. Janey Carden (Senior School Drama Teacher). "These pantomimes were creatively challenging and fantastic fun for everyone involved, teaching students how to apply their Drama learning into practical theatre-making."

NO.6 IGCSE Drama Perfomances
"All the performances challenged our IGCSE performers to extend their repertoire and further their creative use of vocal and physical acting skills," says Head of Drama, Ms. Helen Bamford, "What was most engaging was their ability to create humour for the audience through excellent interpretation of the text in their performances, and their depth of characterisation as young dramatists."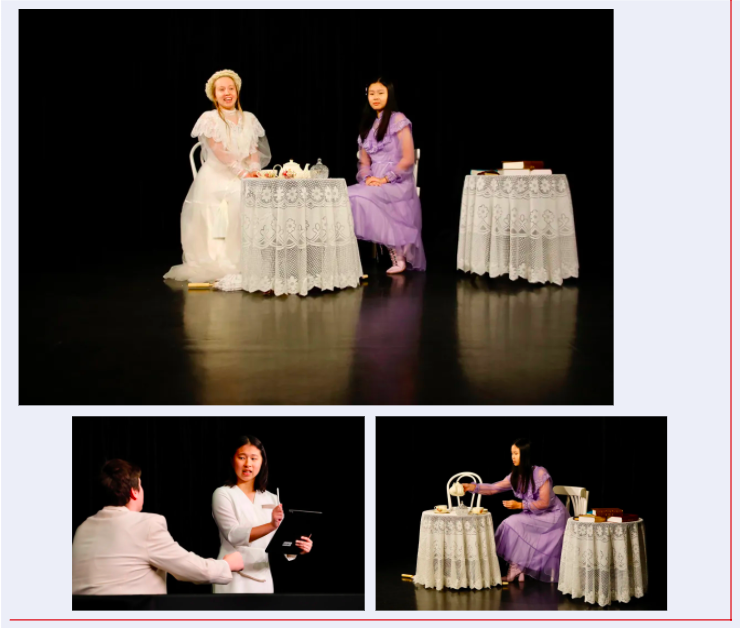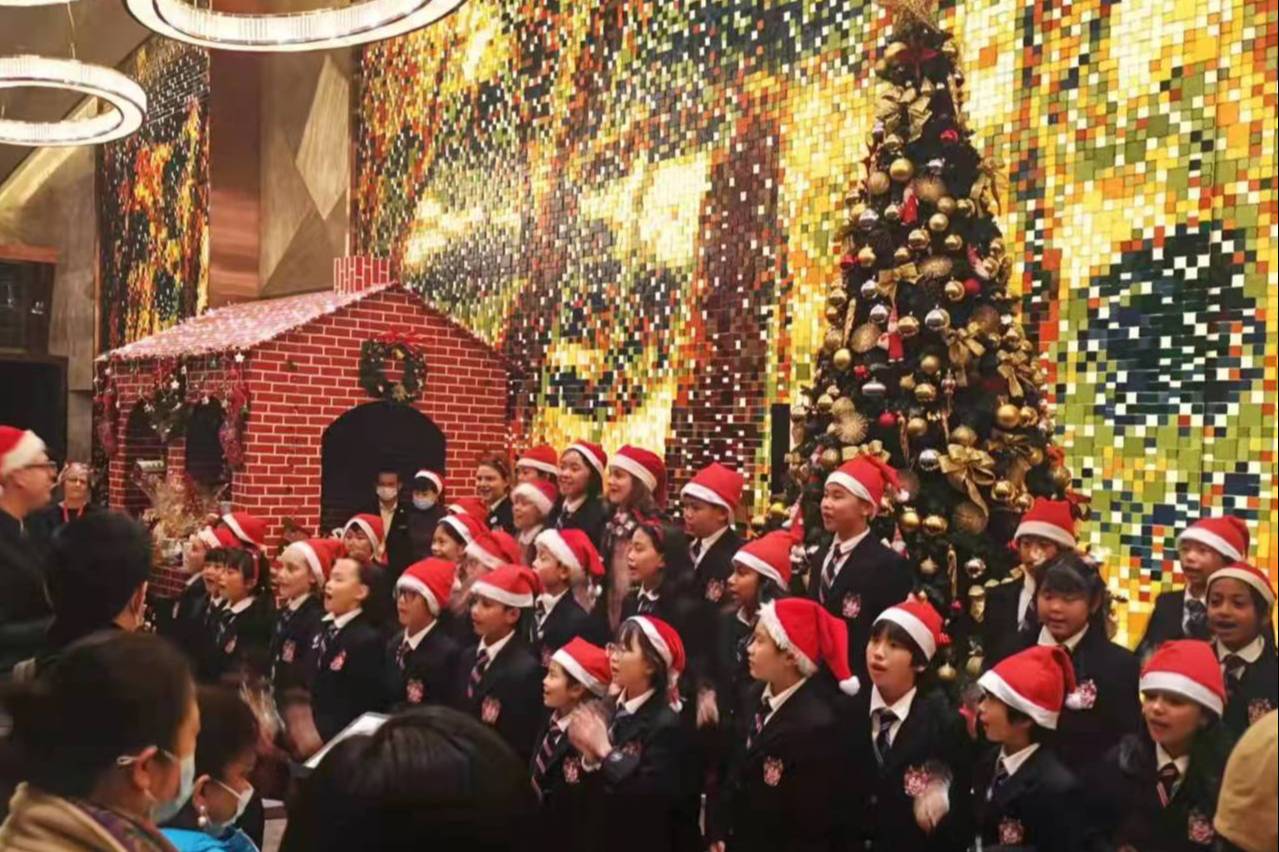 NO.7 Community Caroling
Our students were fortunate to be invited to entertain at a number of local holiday celebrations including The Kerry Centre Pudong, the Grand Hyatt Hotel, and the Mandarin Oriental Pudong Hotel, bringing holiday cheer to the wider community.
NO.8 Year 5 Band Concert
"Mr. Bennington and I are very impressed with the progress made in Year 5 Band this term," says Ms. Rachel Drew, Woodwind Peripatetic Teacher, "The students were able to perform six small pieces in their first concert after having their instruments for only 10 weeks."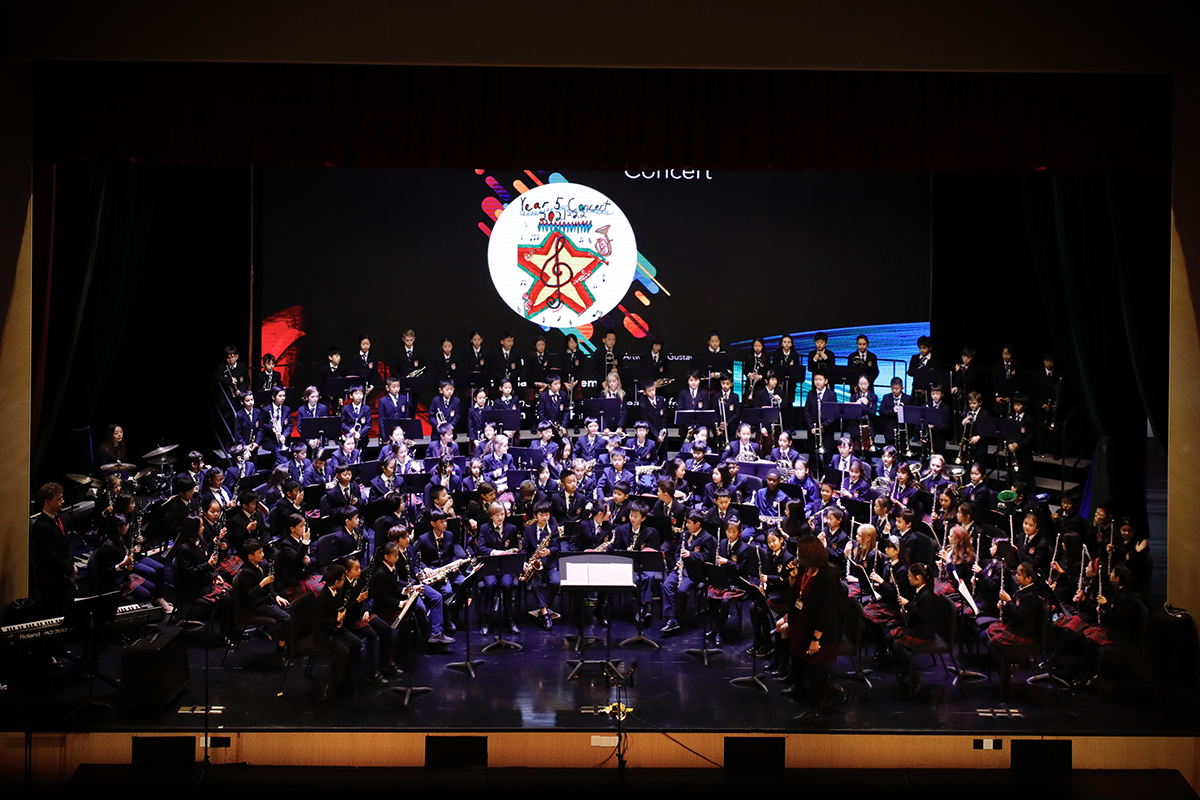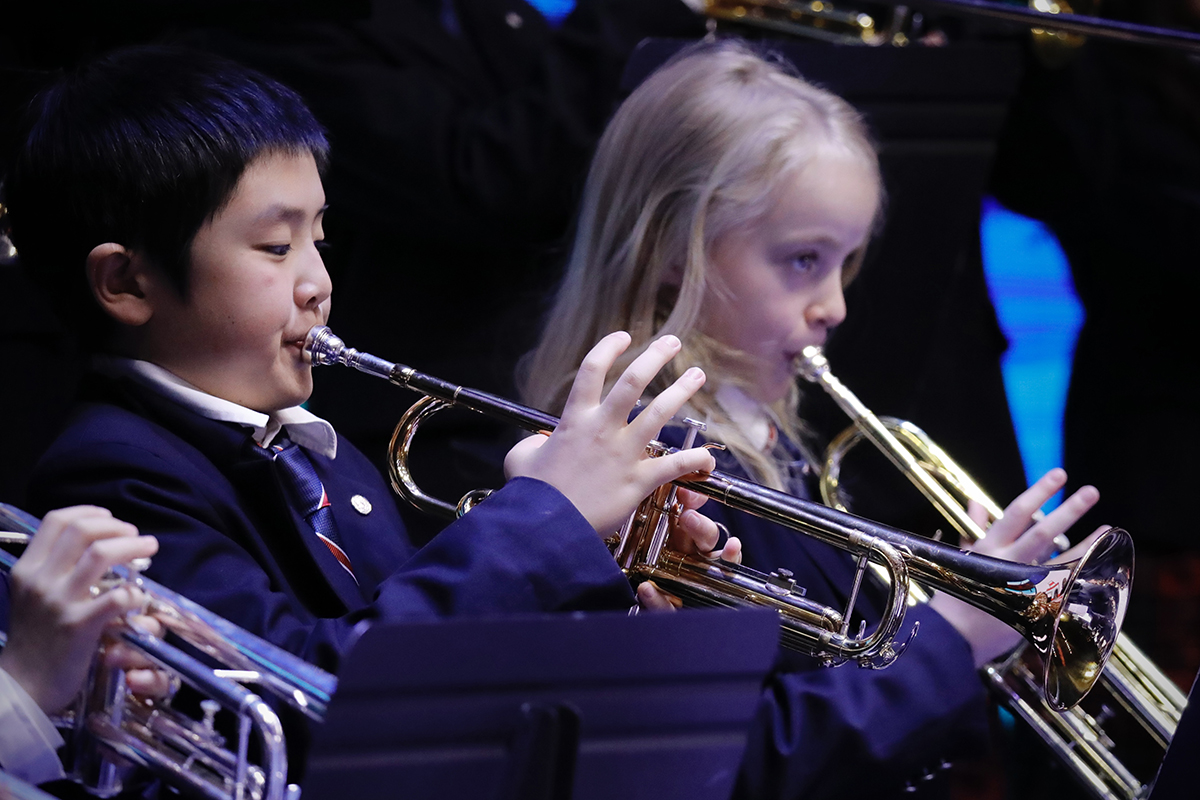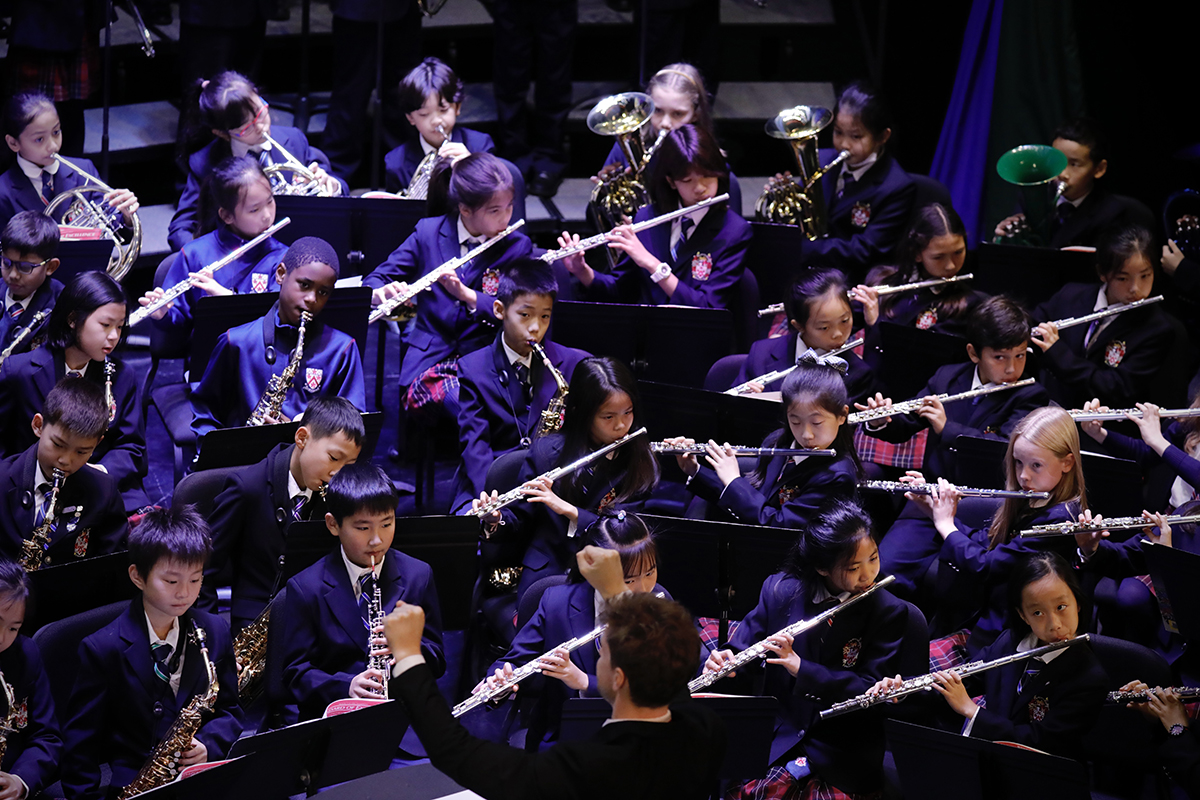 NO.9 Year 3 Strings Concert

Our Year 3 strings programme, under the direction of Mr. Patrick Sabberton, is one of the crown jewels of our Music Department. We never cease to be amazed by the incredible progress our Year 3 students make in such a short time, especially considering that many of them have never picked up a stringed instrument before.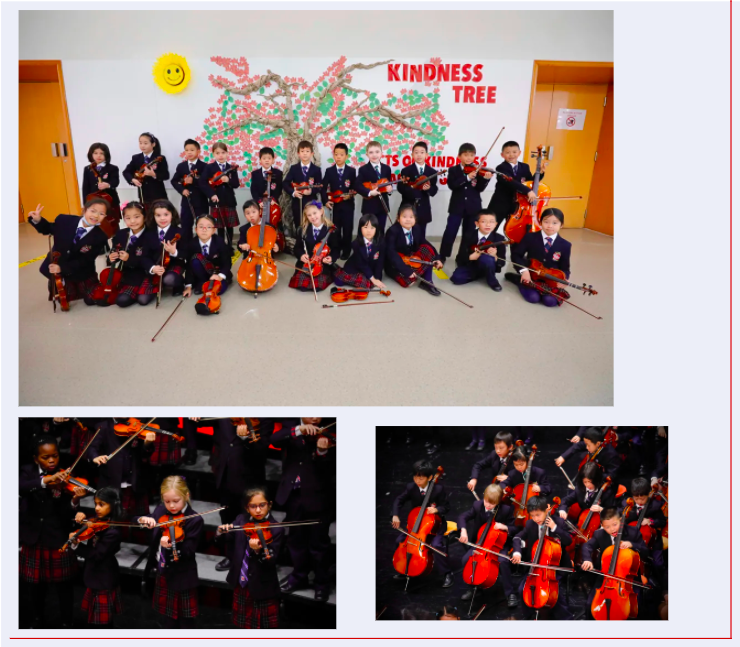 NO.10 Shakespeare Rocks! Junior School Production

Our Year 5 and Year 6 students had us singing in the halls with their hilarious and thought-provoking take on Shakespeare. The engaged with a very challenging script and landed it perfectly.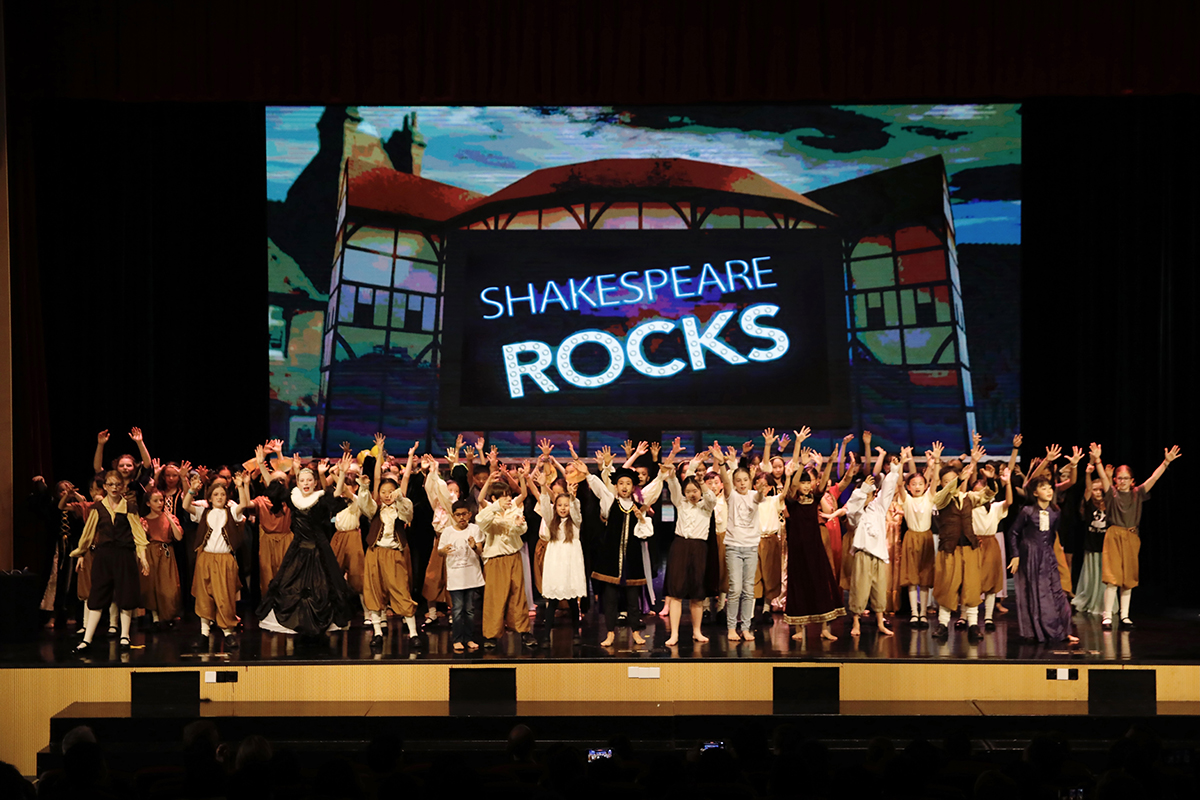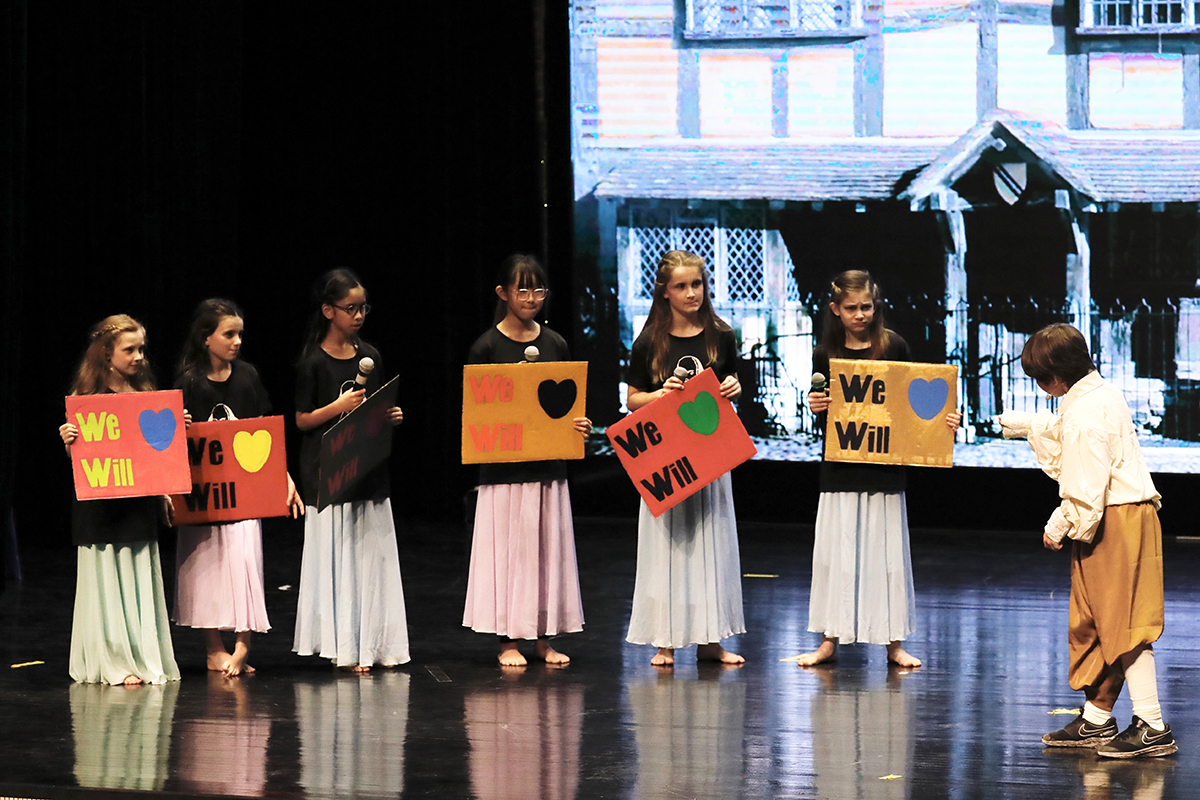 NO.11 Winter Concert

Our talented DCSPD Junior School and Senior School musicians thrilled us with their Winter Concert performance held in our Mei Lan Fang Theatre, featuring over 300 musicians across 17 groups and ensembles.
"The students produced spectacular performances of a really wide range of repertoire," says Mr. Toby Carden, Director Music at DCSPD. "They rose to the occasion with committed and passionate renditions of the music; we are very proud of them all!"