From DCSPD to MIT: Alumni Story

Alumnus Fredric K, Class of 2020, not only graduated from Dulwich College Shanghai Pudong this year, but also completed a Master's certificate in Data, Economics and Development Policy at Massachusetts Institute of Technology (MIT) as its youngest student ever in this graduate-level degree program! And this year he capped off his stellar DCSPD career by being accepted to MIT as an undergraduate. Let's see how his Dulwich education led up to this remarkable achievement.
Balancing studies and co-curricular activities
Fredric's successful educational foundation was laid at two Dulwich College International (DCI) schools—four years at Dulwich College Beijing and his final four years at Dulwich College Shanghai Pudong. In Senior School, he was particularly interested in economics and immunology, but his schedule reflected his holistic experience. He shares, "When I was not in classes, you could find me working on a diverse palette of activities, be it a journal in international affairs or creative writing, organizing events as a head of the Drama Ambassadors, or refining my craft on the grand piano in the Theatre. But these were things I loved; I didn't do them for the sake of doing them. They were a joy to indulge in."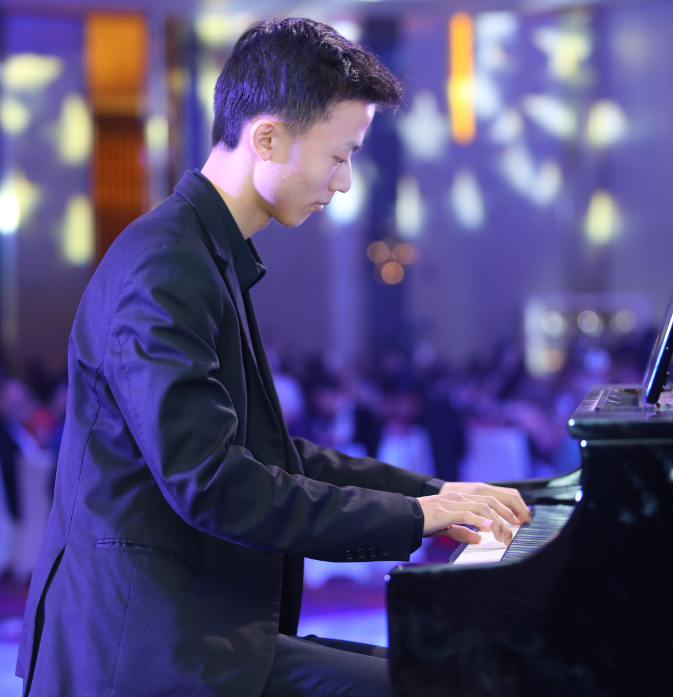 Noteworthy leadership over the years
Fredric's counsellor Ms. Sonali Hutchison recalls that he "was the driving force behind our annual, student-led Dulwich Talks where students invite external keynote speakers to our school for lectures and workshops. However, seeking to nurture greater student capacity and encourage his peers to share their stories, Fredric created an opportunity for his peers to also lead workshops with other students." As the event grew, he mentored younger students to step into leadership of the symposium. Fredric shares, "Each year, the event grew in its reach in the Shanghai and international community, allowing us to find inspirational and more diverse speakers, and with a former classmate at Dulwich College Beijing, we even held a sister event for another 300 students there."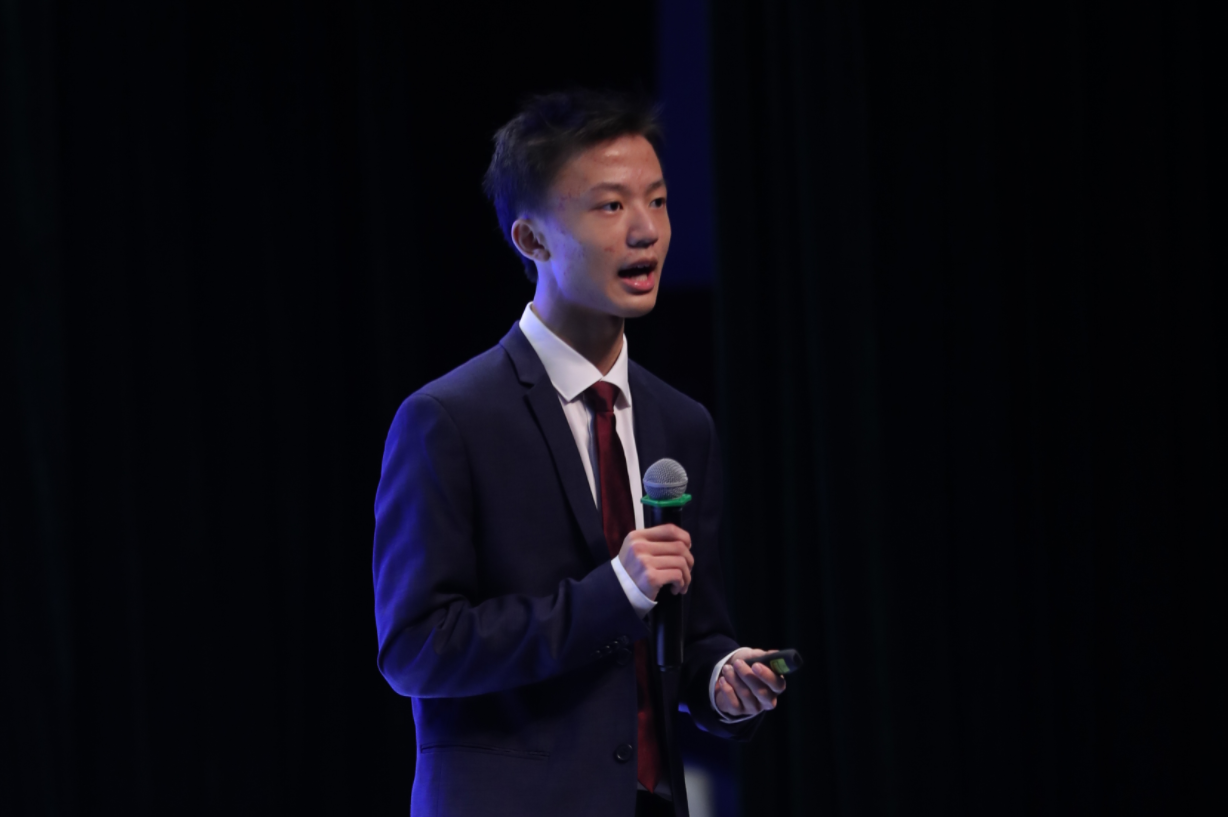 Excellent teachers and supportive university counselling
Students at DCSPD receive comprehensive support and mentoring from dedicated teachers and leaders. "My busy schedule at Dulwich helped me face the onslaught of work at MIT, and through the patient mentoring of my subject teachers at school for my Internal Assessments and Extended Essay, the research process came more naturally to me." Whilst still a Year 11 student at Dulwich, Fredric pursued additional economic studies through the online edX MicroMasters program, which comprises five graduate courses from Massachusetts Institute of Technology (MIT). As his interest in economics deepened, he applied for admission into the Master's program at the age of 17. "With letters of recommendation from my economics teacher, university counsellor, and a professor I had worked with, I was admitted!"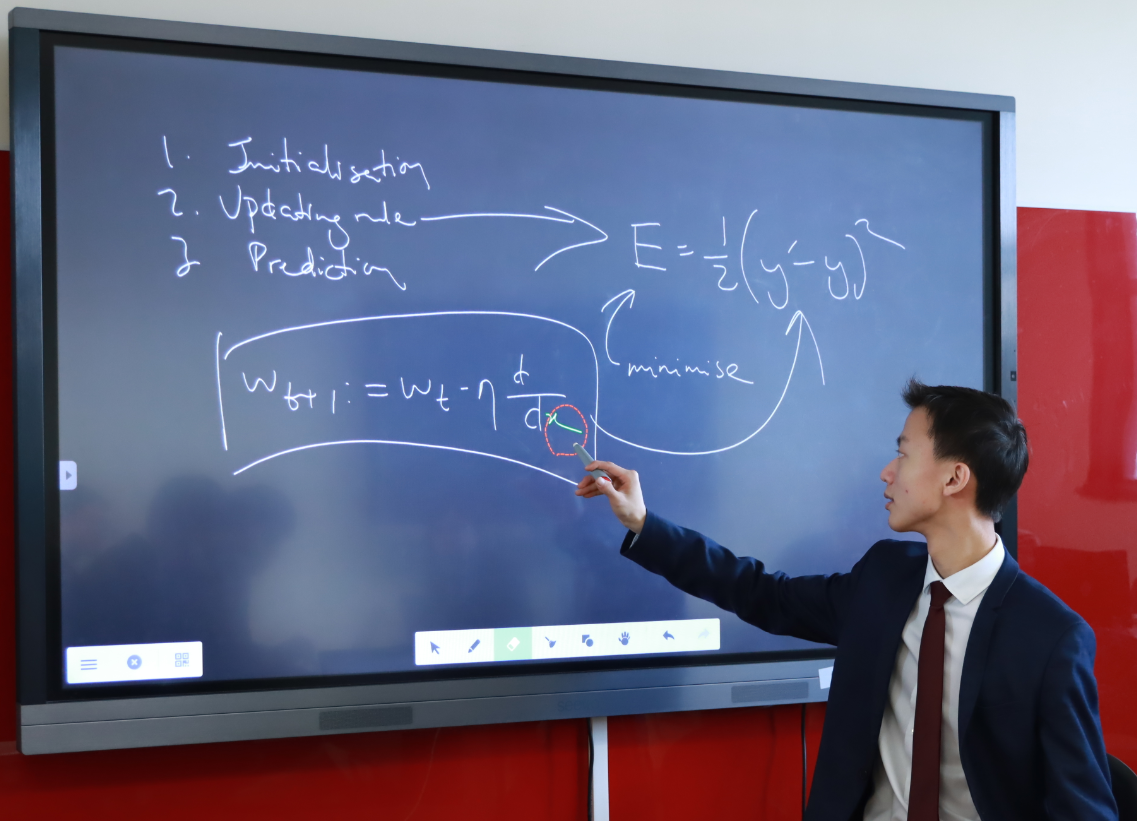 Resilience leads to achievement
Fredric's journey at Dulwich left an impression. "At MIT, my experience was nothing short of extraordinary. In my inaugural cohort of master's students at the Department of Economics were young professionals with a wealth of experience in real-world economic problems, be it through journalism or on-the-ground program evaluation. And of course, there were the truly brilliant professors and graduate students who taught classes and had research agendas tackling such significant economic problems as the optimal COVID-19 lockdowns to artificial intelligence. Immersed in this environment, I soon found myself taking four master's courses and two more at the doctoral level!" Notably, Fredric was able to work with two renowned professors-labour economist Professor David Autor and 2019 Nobel Prize laureate Abhijit Banerjee.
Worldwise into the future
The Worldwise education that Dulwich students experience sets them on course for engaging in opportunities and making a difference. Of his own education at the College, Fredric reflects, "Dulwich supports a strong spirit of advocacy and awareness, and the student body understands the relevance of the events, challenges, and triumphs in each country and even engages intellectually with these issues." We wish to congratulate Fredric on his success and both graduations from DCSPD and MIT. Fredric will begin national service in Singapore later this year. Head of Senior School Ms. Alison Derbyshire shares that "Fredric's story is inspiring as it represents hard work, initiative, leadership and the importance of following your passion. At DCSPD Senior School, we value and promote the voice of every student, encouraging an individual pathway through a full range of co-curricular and leadership opportunities alongside a rigorous and well-developed academic programme. Fredric's journey exemplifies this quest for personal excellence and we have great pride in his achievements. Every student is different and our goal is for every student to be supported to achieve above and beyond their potential."
We look forward to watching his future unfold and seeing his next exciting steps in life!