Celebrating IBDP Final Results!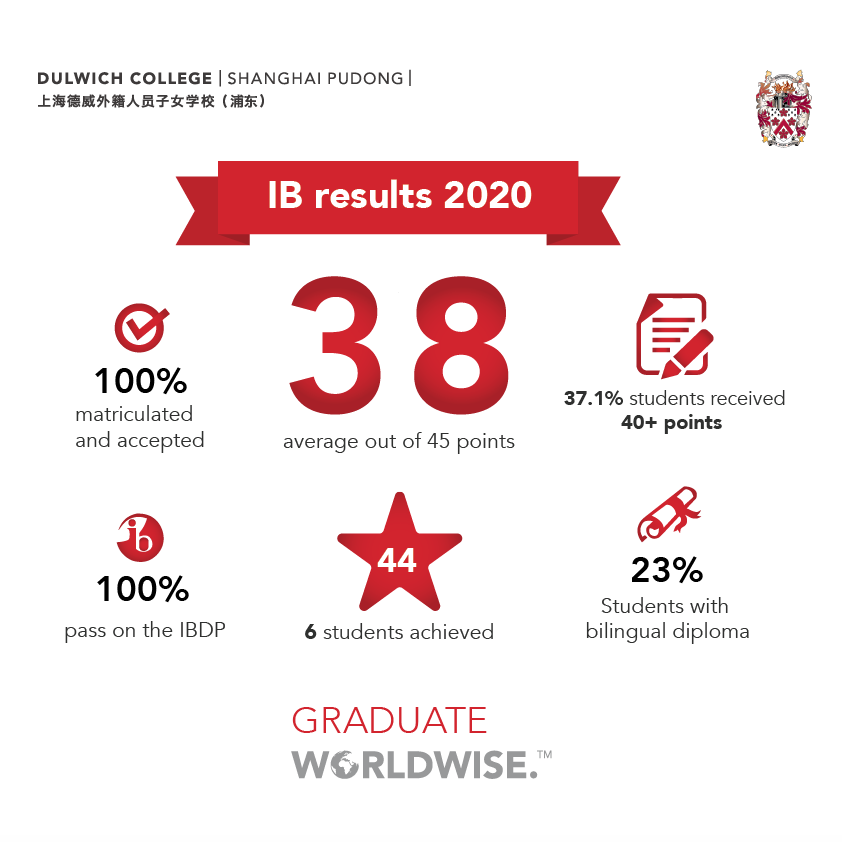 We are proud to announce our finalised IBDP results for the Dulwich College Shanghai Pudong Class of 2020. This outstanding class of graduates received the following:
Dulwich College Shanghai Pudong average: 38 points (vs world average 31.4 points)
37.1%

students achieved 40+ points
6

students received 44 points out of a possible 45 points.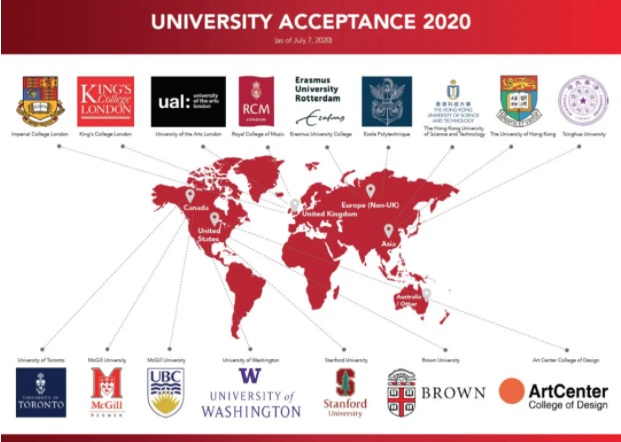 As part of the Dulwich IBDP experience, our college counsellors work closely with each student to identify universities that would best fit their interests and passions. Our student-centered and holistic approach is evident in the scale and breadth of university matriculation around the world. We celebrate results because they represent our students' academic journey with us. With 100% of our graduating class of 2020 matriculated, they will now continue their education at a range of world leading universities, including Stanford, Brown, Durham, Tsinghua, Royal Northern College of Music, HKUST, Imperial College, Barnard, Tufts, NYU Abu Dhabi, London School of Economics, NYU Stern Business School and many more, studying a diverse range of subjects including psychology, international business, medicine, opera, social work, history, acting, politics and international relations, biochemistry, marine biology, and pharmacy.