Class of 2022 IB Results - Updated!
Class of 2022 IB Results - Updated!

Dulwich College Shanghai Pudong
We are very pleased to share with you today the updated IB results for our Class of 2022 graduates.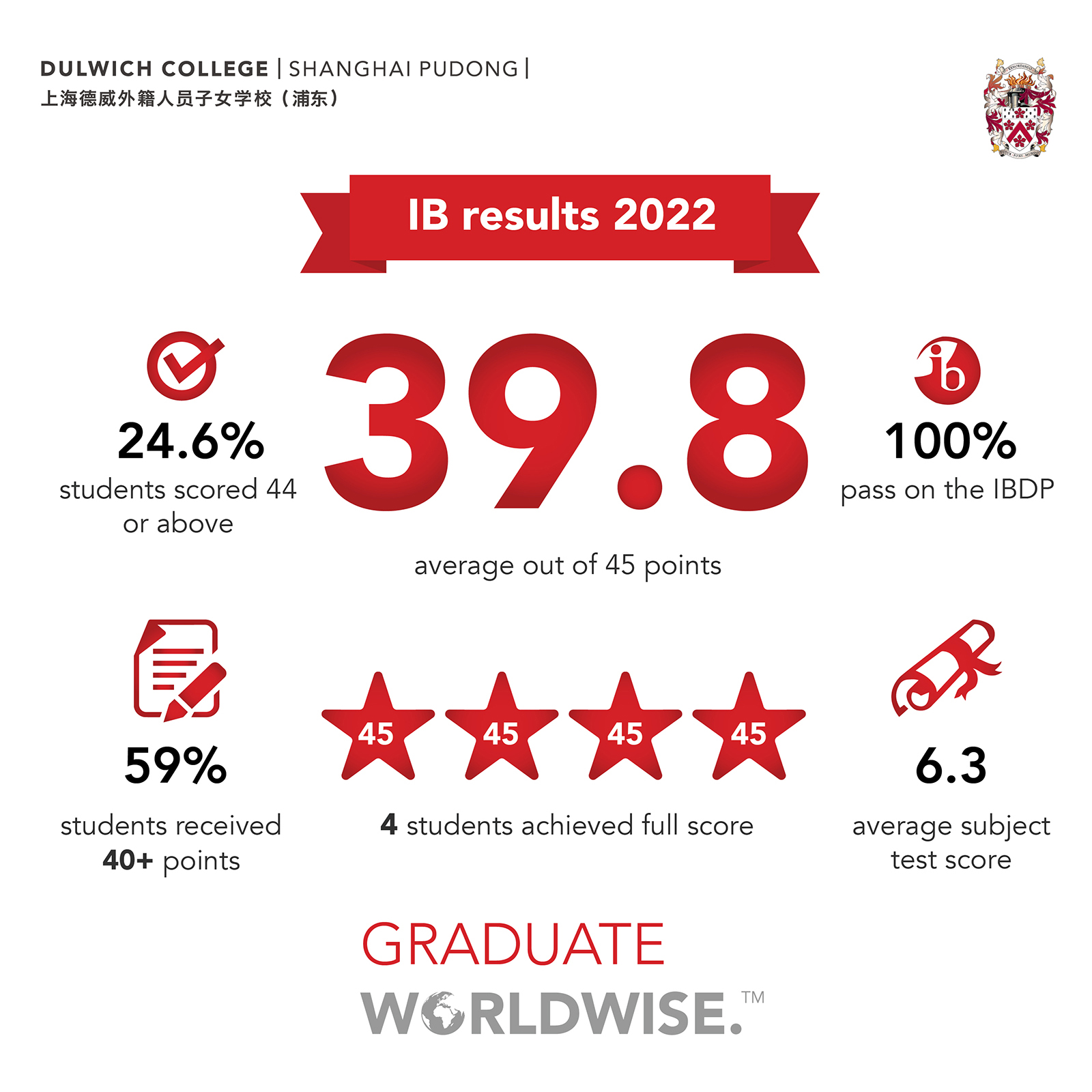 As you can see, we now have 4 students who earned 45 full marks whilst nearly 6 in 10 students scored 40 points or above. Overall our students averaged 39.8 points, the highest average ever achieved at our College. Amazing!
Last month we highlighted a few of the outstanding subject average scores including Physics (HL), Chemistry (HL), Computer Science (HL), Psychology (HL), Business Management (HL), and Mandarin B (HL).
Below we share a few more impressive results (with more to come!):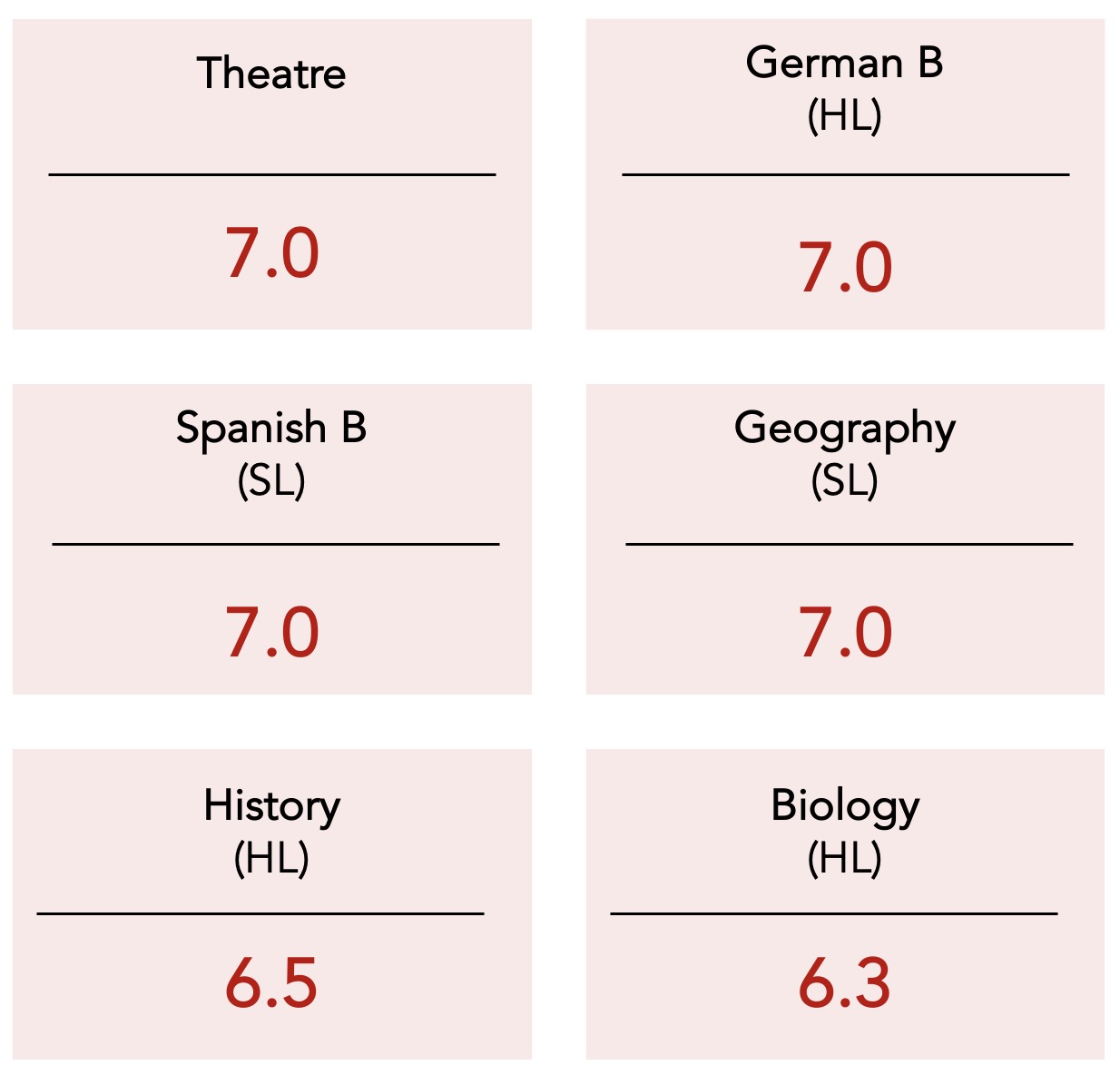 Once again we celebrate these remarkable achievements, knowing just how much individual hard work went into them. Our students displayed incredible resilience, which we know will benefit them greatly in the future, and our staff, as always, went the extra mile to support them.