DCSPDMUN '23: Secretary General Recounts Her 3-year MUN Journey
Year 6 student Alina C was the Secretary General of DCSPDMUN '23.
For this year's conference we were fortunate to be able to host students from Dulwich College Shanghai Puxi on our campus, whilst students from Dulwich College Suzhou, Dulwich College Seoul, and Dulwich College Singapore joined online. The topic of DCSPDMUN '23 was the global refugee crisis.
This is what Alina wrote about culminating her 3-year MUN journey.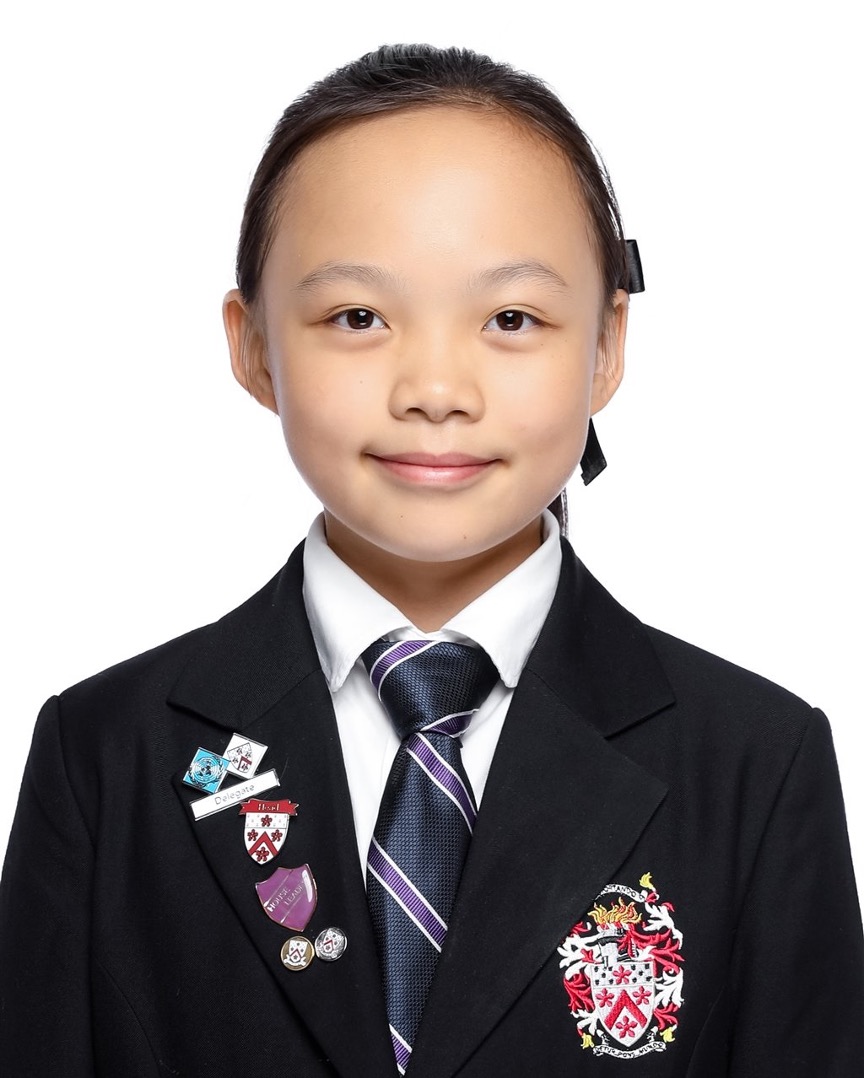 Resilience Leads to Resolutions
Everyone's MUN journey is different, and mine is no exception.
My journey began in Year 4. I remember it clearly as if it were yesterday. There was a room with Delegates from Year 6, but mostly from Year 4. At the front of the room were tubs of water with glitter as pollution.
I was immediately drawn to the speeches, resolutions, Points of Information, and Points of Order in the world of MUN. In Year 5, I had the chance to use my voice to debate on various topics. However, my MUN dreams were temporarily crushed as the conference was cancelled due to COVID.
Instead of ending my MUN journey, I was left more determined than ever, and I am very proud to have been a part of the MUN CCA (Co-curricular Activity) and the Secretary General at DCSPDMUN 2023.
As Secretary General, I witnessed the results of the hard work that the Chairs, Delegates and teachers put in to make this conference the best that it could be.
I saw incredible debates and rounds of Right of Replies. The Delegates were ready to debate and participate, the Chairs were helpful and kind to the Delegates, and the teachers were prepared to jump into action, but most importantly, everyone learned and thought about ways to help refugees.
The current refugee crisis urgently needs to be solved, and I think we are well on our way to solving this problem because of the brilliant resolutions the Delegates wrote.
The goal of an MUN conference is to create resolutions to help solve the problem which the conference is addressing. Not only did our Delegates achieve this, but they also became more confident in the world of MUN. I am so glad that our Delegates, Chairs and teachers were resilient and pushed through all the challenges presented to create this MUN conference and make it the excellent event that it is.
Alina C, Year 6
Secretary General
Secretary General Opens DCSPDMUN '23
Whilst MUN Conferences for Senior School students are common throughout the world, Dulwich College Shanghai Pudong is one of the very few schools in the world which holds an annual MUN conference exclusively for Junior School students. What is even more exceptional is that this conference is chaired by Year 6 students.
During the formal UN-style debates, our students showcased their exceptional speaking skills, using persuasion and negotiation to reach agreements with other delegates. The conference served as a valuable learning experience, emphasising the importance of Global Citizenship and providing an opportunity for collaboration with students from other Dulwich Colleges.
Congratulations to all of the participants!