Dulwich Horizons 2023 Introduces Students to the Future of Careers
Dulwich Horizons 2023 kicked off in November featuring three Dulwich Pudong parents speaking to a select group of our Senior School students. Each of the parents is highly accomplished in their own career and generously gave their time to share their experience with the next generation of leaders.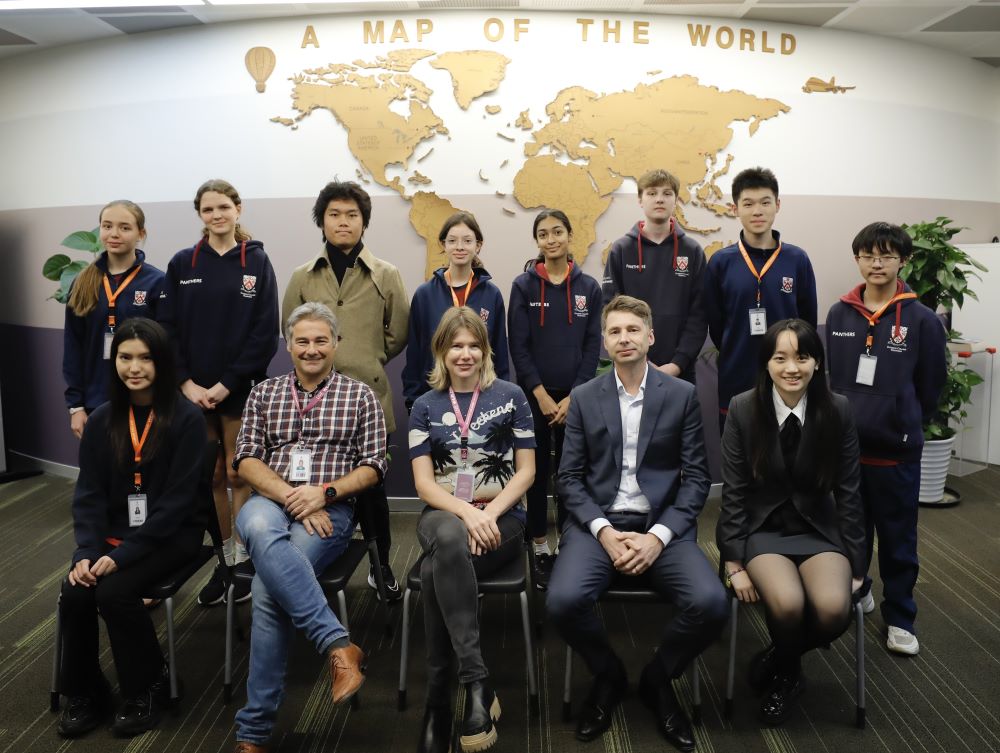 Dulwich Pudong parents Roberto Gonzalez, Elena Petrova, and Ole Gerdau
Meet the speakers:
Roberto Gonzalez, Senior Project Manager for Carnival Shipbuilding
Ole Gerdau, Chief Operating Office for Deutsch Bank
Elena Petrova, General Manager of Huter Technick GmbH
Introducing our students to the world of work is a fundamental part of their journey to university and beyond. Understanding career paths and what it takes to succeed in a professional context helps students develop the confidence to become the architects of their own life journeys, which is one of the main goals of our University Counseling process.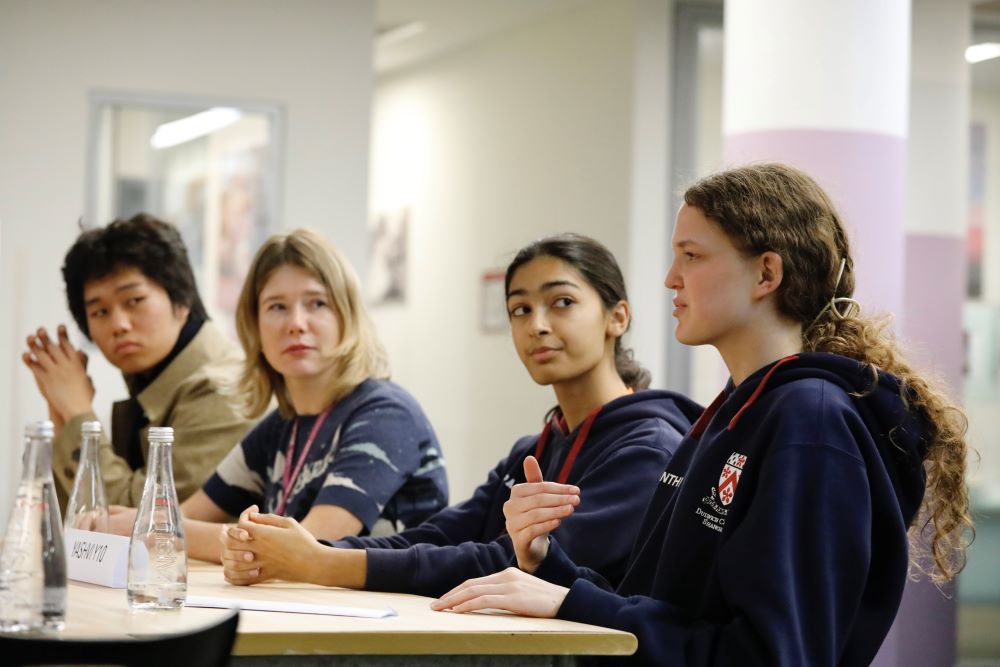 Dulwich Horizons brings together industry-leading professionals with current Dulwich Pudong Senior School students for dynamic, open-ended sharing sessions, providing our students opportunities to learn from experienced and successful senior business leaders. In the round-table setting students not only hear personal stories of successful career-building, but are also able to ask questions directly to professionals who are working at very high levels.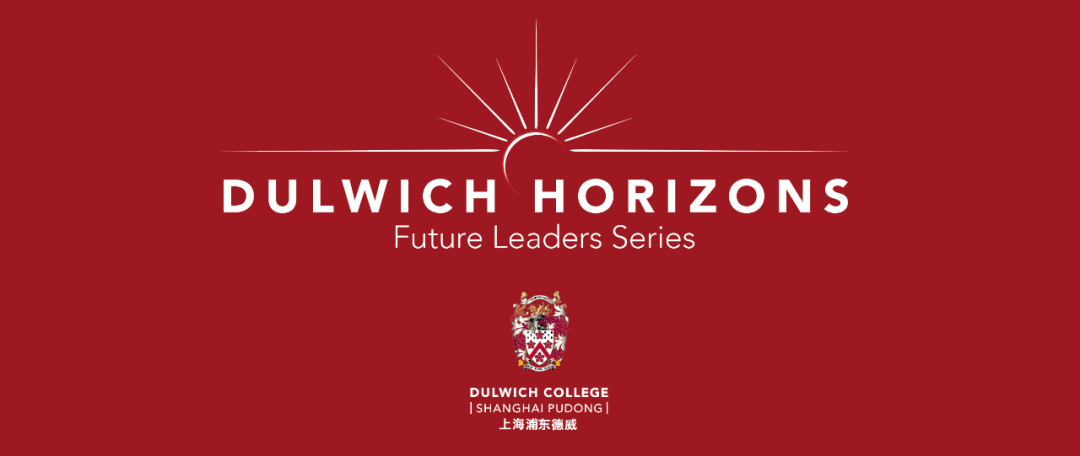 Past Dulwich Horizons featured speakers include:
William Fay – Hollywood producer
Ellen MacArthur – World-record setting yachtswoman and activist
Ellie Simmonds – para-Olympic gold medalist
Mike Gatting – England cricket captain
Joe Xia – Co-founder and CTO of Mobike
Michael Ma - CEO of WME | IMG China
David Wei – former CEO of Alibaba
Rupert Hoogewerf, founder of the Hurun Report
See which one of the above speakers kicked off Dulwich Horizons 2022.
The theme for this Dulwich Horizons event was Business Management.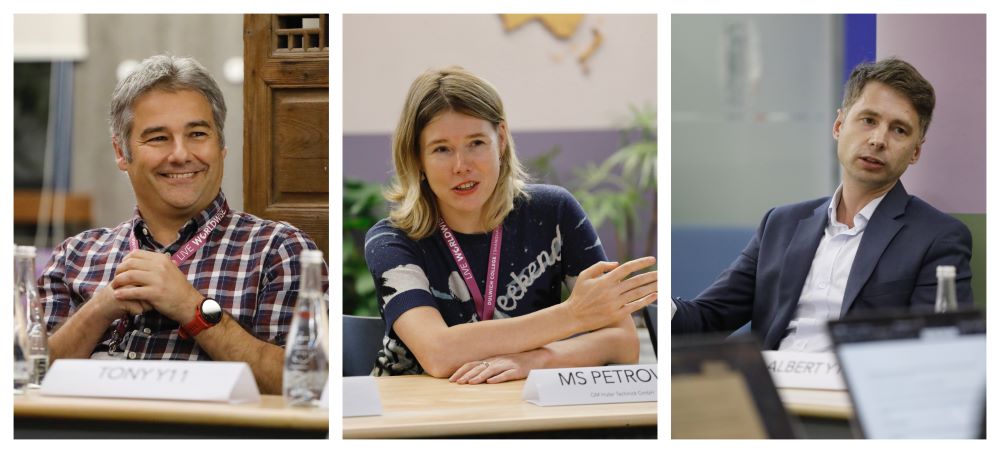 Our three panelists candidly shared their career journeys, emphasising that it was by no means a straight line. "Look left and right and be open-minded," advised Mr. Gerdau. "Be outside of your comfort zone; life can bring opportunities you don't expect," Mr. Gonzalez shared. "Find your passion and stay curious about learning new things," added Ms. Petrova.
They spoke at length about the need to embrace challenge and view failure as an important part of the learning process. Most important, they agreed, is remaining curious, talking to people and trying new things.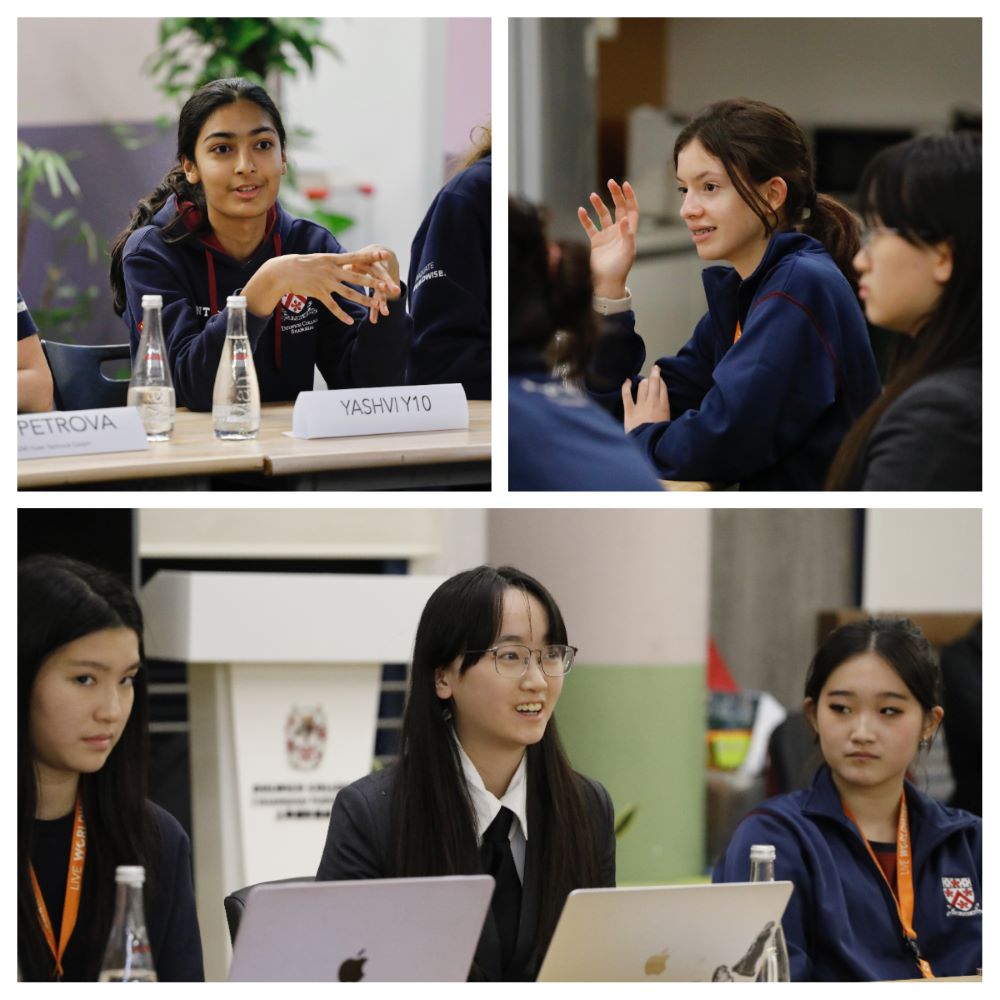 Our students, as usual, posed many good questions to our panelists and received detailed discussions of topics ranging from time management skills to how to start your own business to the value of studying business at university.
The round-table discussion was facilitated by Year 12 students Angeline L and Queenie P who are also Student Ambassadors for our University and Career Counseling (UCC) office. "Tonight was a great start to this year's Dulwich Horizons programme," shared Dulwich Pudong UCC Counselor Ruru Huang. "Giving our students opportunities like these to learn in small-group settings is very much aligned with our mission to put students in the driver's seat of their futures."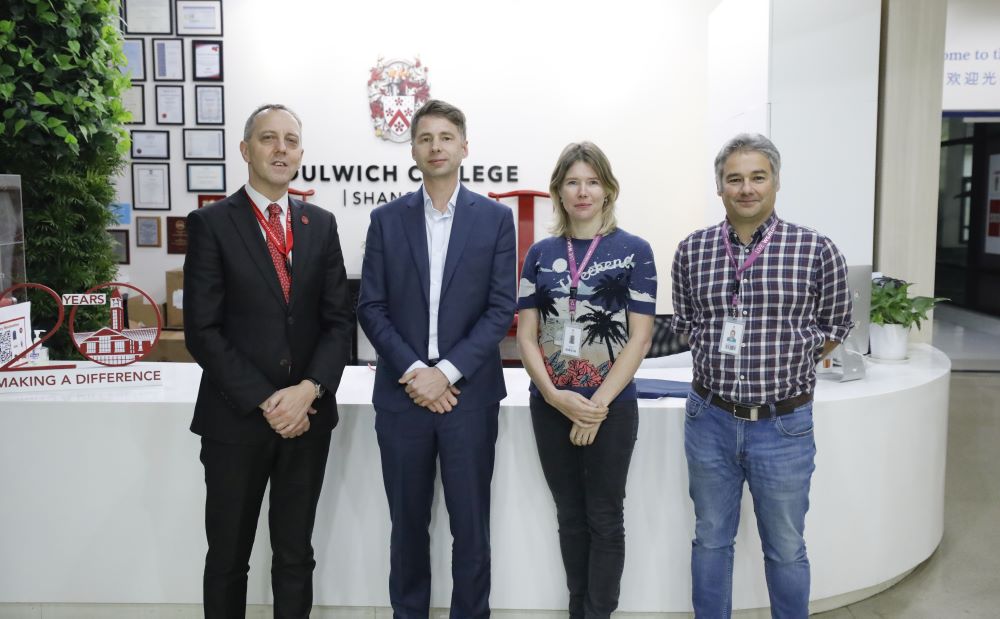 Head of College Garry Russell meets with our Dulwich Horizons parent speakers
Huge thank you to our three Dulwich parents for giving their time. We are looking forward to our next Dulwich Horizons event which will take place in December and will focus on medicine and medical professions.