Dulwich Pudong Named to World's Best Schools Top 10!
We are thrilled to announce that Dulwich College Shanghai Pudong has been shortlisted as one of the Top 10 World's Best Schools for our commitment to Supporting Healthy Lives.
​The World's Best School Prizes, founded by T4 Education in partnership with Accenture, American Express, Yayasan Hasanah, Templeton World Charity Foundation, and the Lemann Foundation, identify and celebrate schools' leading and innovative practices that have had a real impact on the lives of students and of their community.
The Supporting Healthy Lives Prize recognises schools that provide access, relevance, and opportunities for students, staff, and the community to develop healthy habits, behaviours, knowledge, and skills.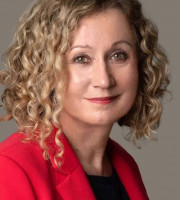 At Dulwich Pudong, health and wellbeing are at the heart of all that we do.
- Caroline Taylor, Head of College
Says Head of College Caroline Taylor, "We are thrilled and excited to be shortlisted for such a prestigious award. This recognition is important to our community as health and wellbeing are at the heart of all that we do. The community has worked tirelessly together over the last four years to develop the College-wide, multi-faceted, inclusive Wellbeing Programme we have today."
Head Prefect for Wellbeing, Year 12 Anavi P, adds, "This is incredible news for our College! As Head Prefect, I am grateful to be a part of our holistic approach to wellbeing. The voice of the student body has been essential to the unique partnership between staff and student leaders, which has helped create a positive environment at school. I am incredibly proud of the work that our College has put into enhancing the welfare of our community, and that our continued efforts are being recognised."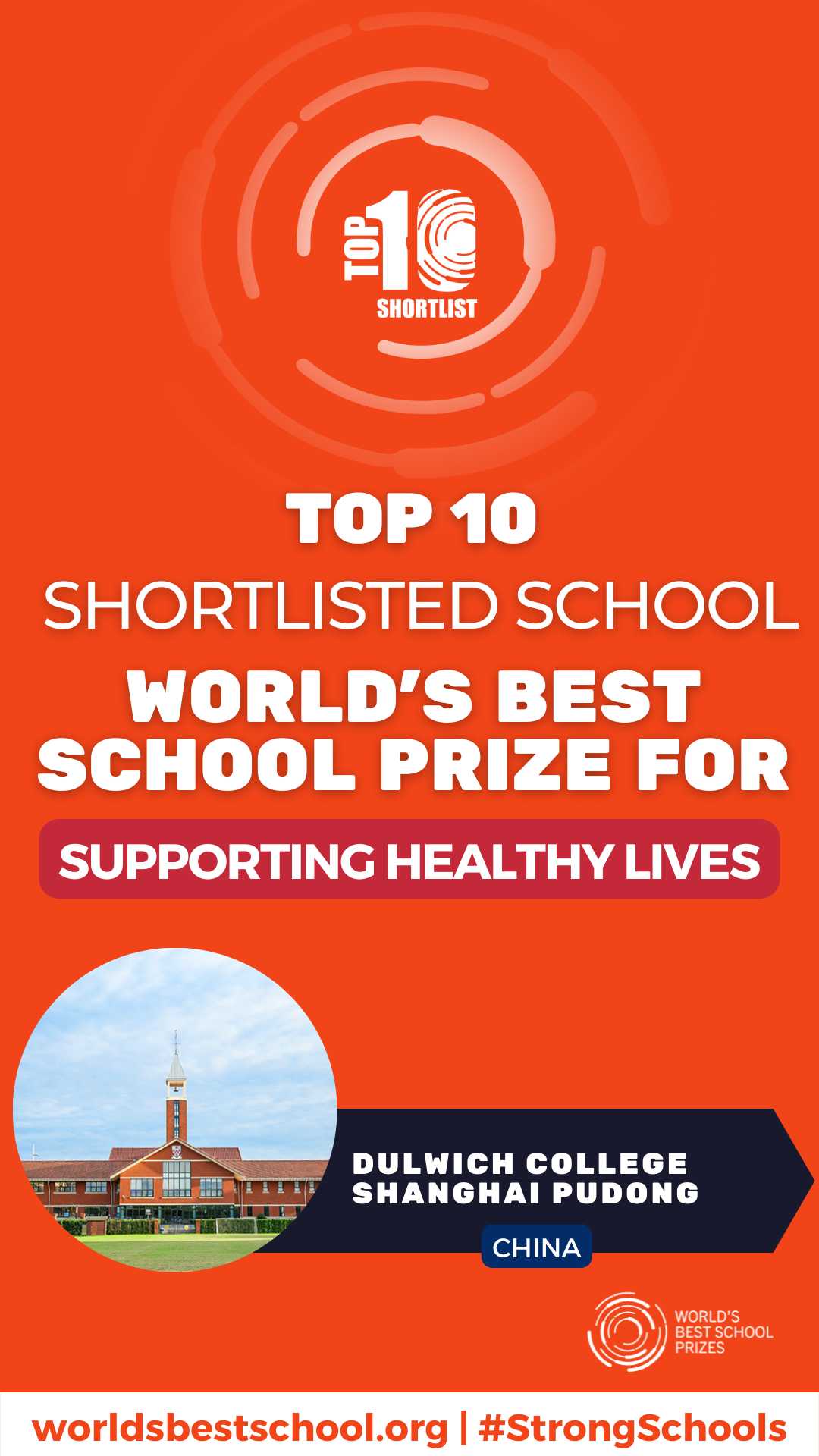 Thousands of schools from around the world submitted applications for the World's Best Schools Award; Dulwich Pudong is the only school in China to have made the Top 10 in any of the five categories.
The application process was extremely rigorous and involved documenting our Whole College Wellbeing Programme. It was followed by an in depth live interview with the World's Best Schools Awarding Committee.
The Top 3 Finalists will be announced in July and the Top School in each category will be announced during the World Education Week this October. As one of Top 10 shortlisted finalists, Dulwich Pudong has been invited to share our experience and expertise in a keynote session during World Education Week.
Vikas Pota, Founder of T4 Education and the World's Best School Prizes, says: "I want to congratulate Dulwich College Shanghai Pudong for making the Top 10 shortlists for the inaugural World's Best School Prizes. Educators all over the world will now be able to learn from the example of this outstanding school."
About Our Wellbeing Programme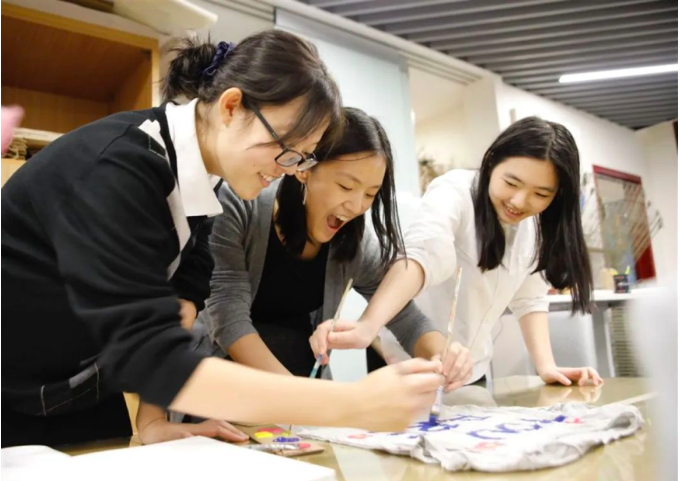 At Dulwich Pudong, student wellbeing, health and safety, happiness and social emotional care come first. Every member of our community is dedicated to supporting this from our curriculum to the campus environment, from opportunities for student agency to our policies and procedures, and finally our partnership with our parents.
Our approach to wellbeing flows from our College Values which are encapsulated in three statements:
Value every voice
Do the right thing
Make a difference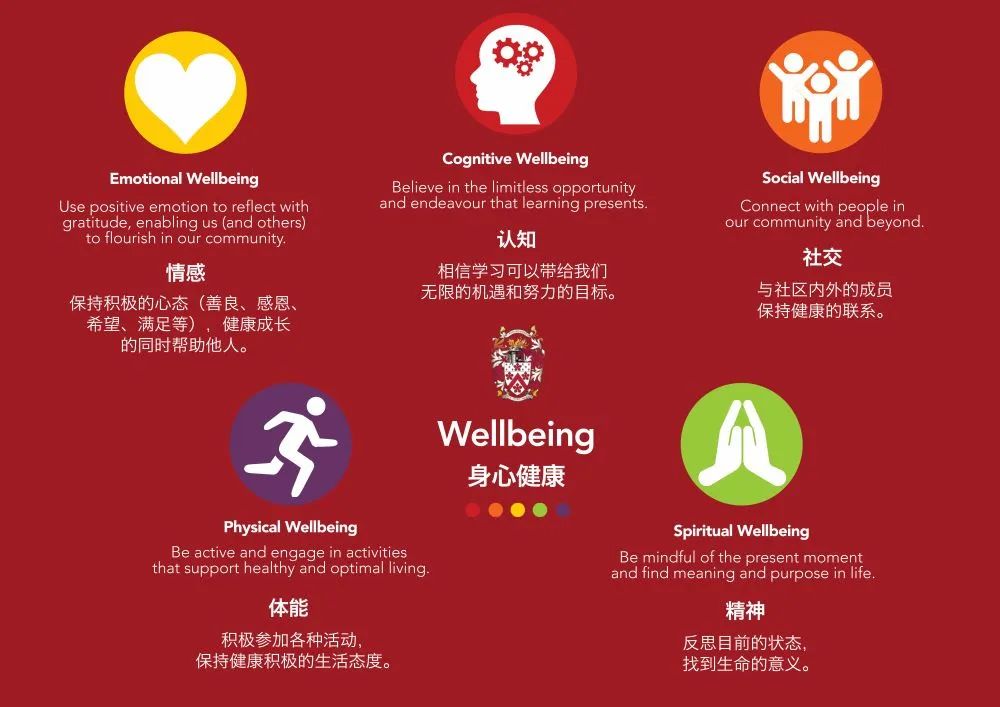 We measure our progress through qualitative and quantitative methodologies. Our goal is to lay a solid foundation of wellbeing so that our students can achieve all that they are capable of.
To learn more about our Wellbeing Programme, please click on the link.