Dulwich Pudong Students Win Outstanding Cambridge Learner Awards

We are pleased to announce that four Dulwich Pudong students have won Outstanding Cambridge Learner Awards for their scores in the 2021 IGCSE exams. Two of our students have won Top in the World honors and two have won Top in China.
Top in the World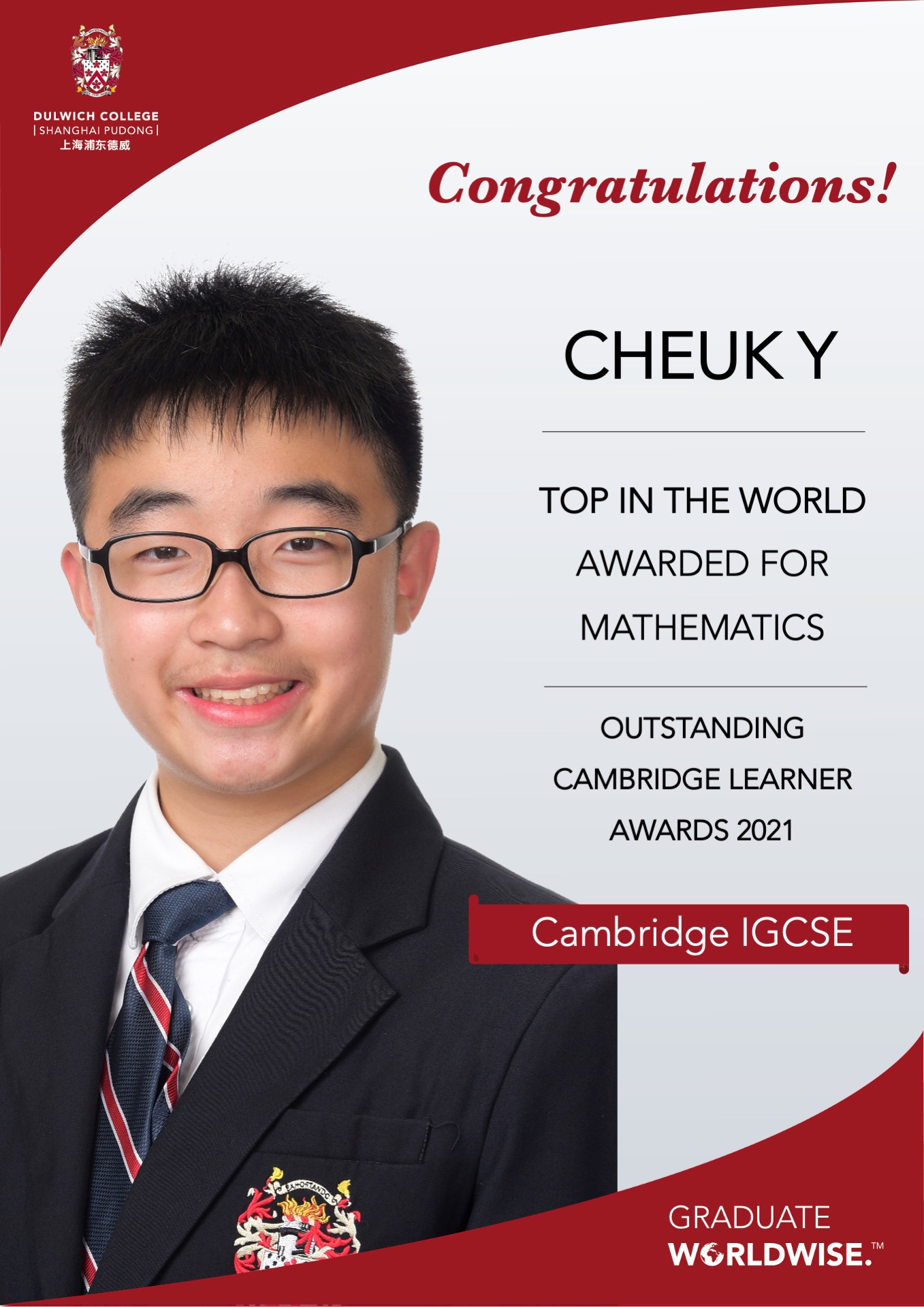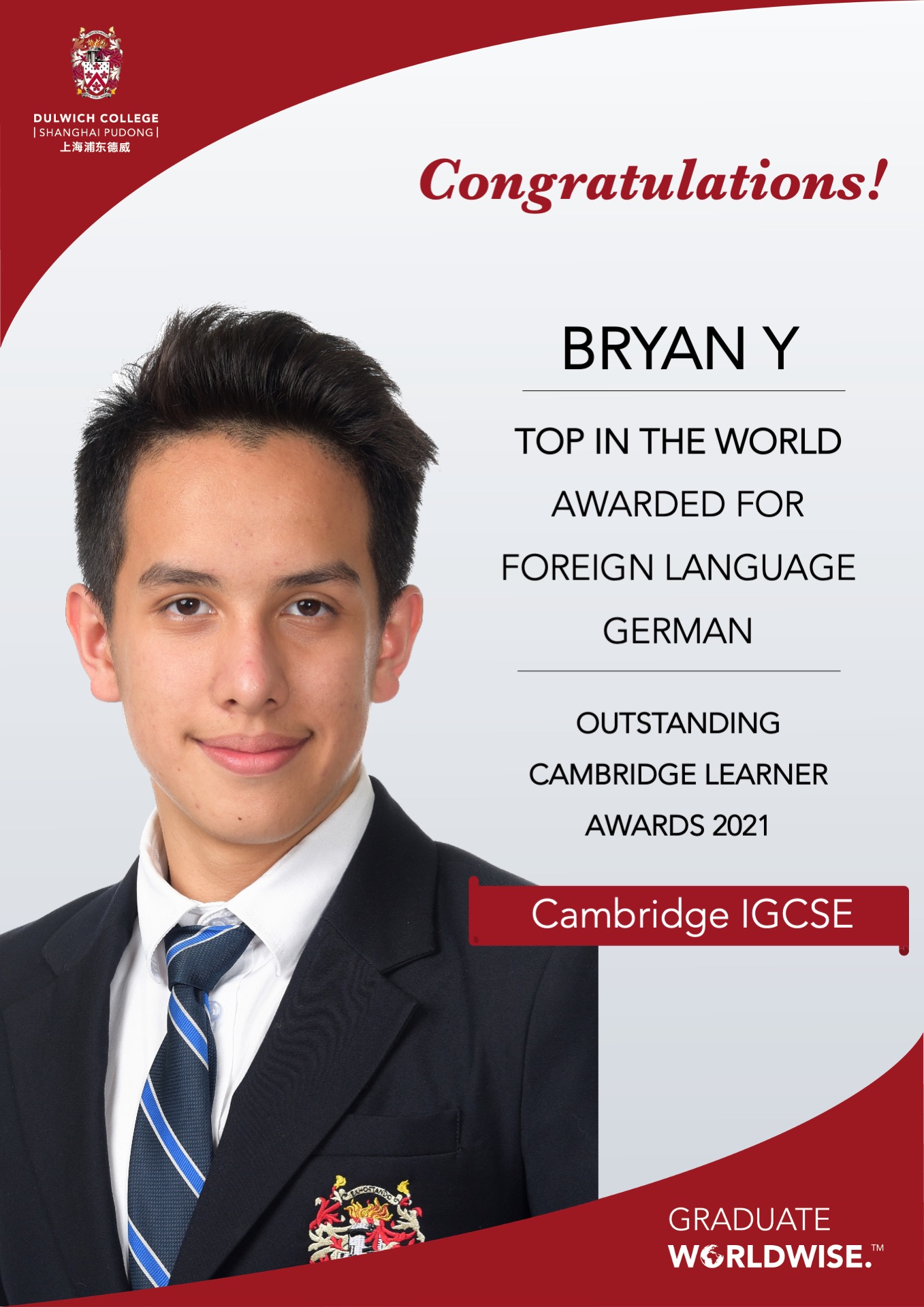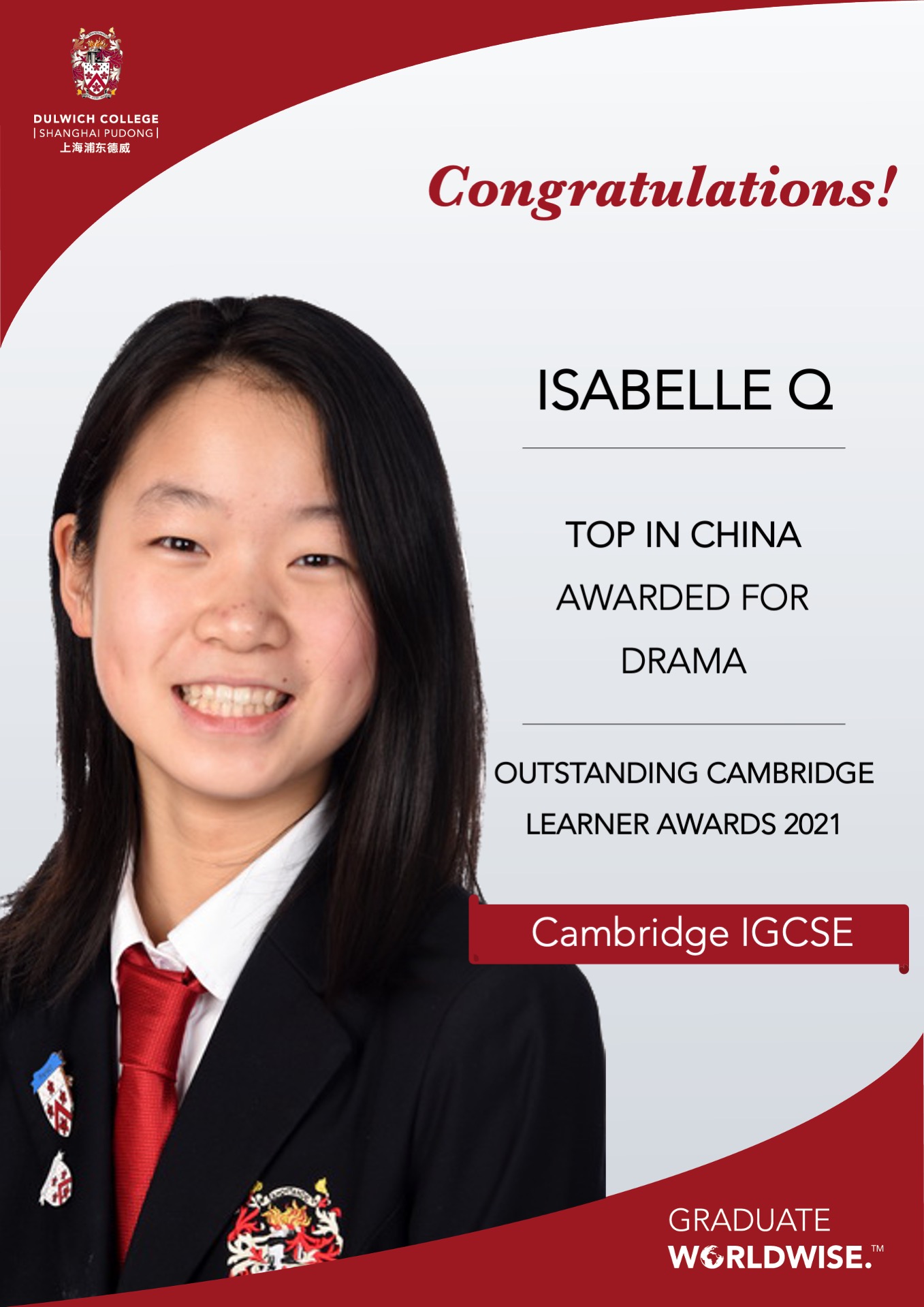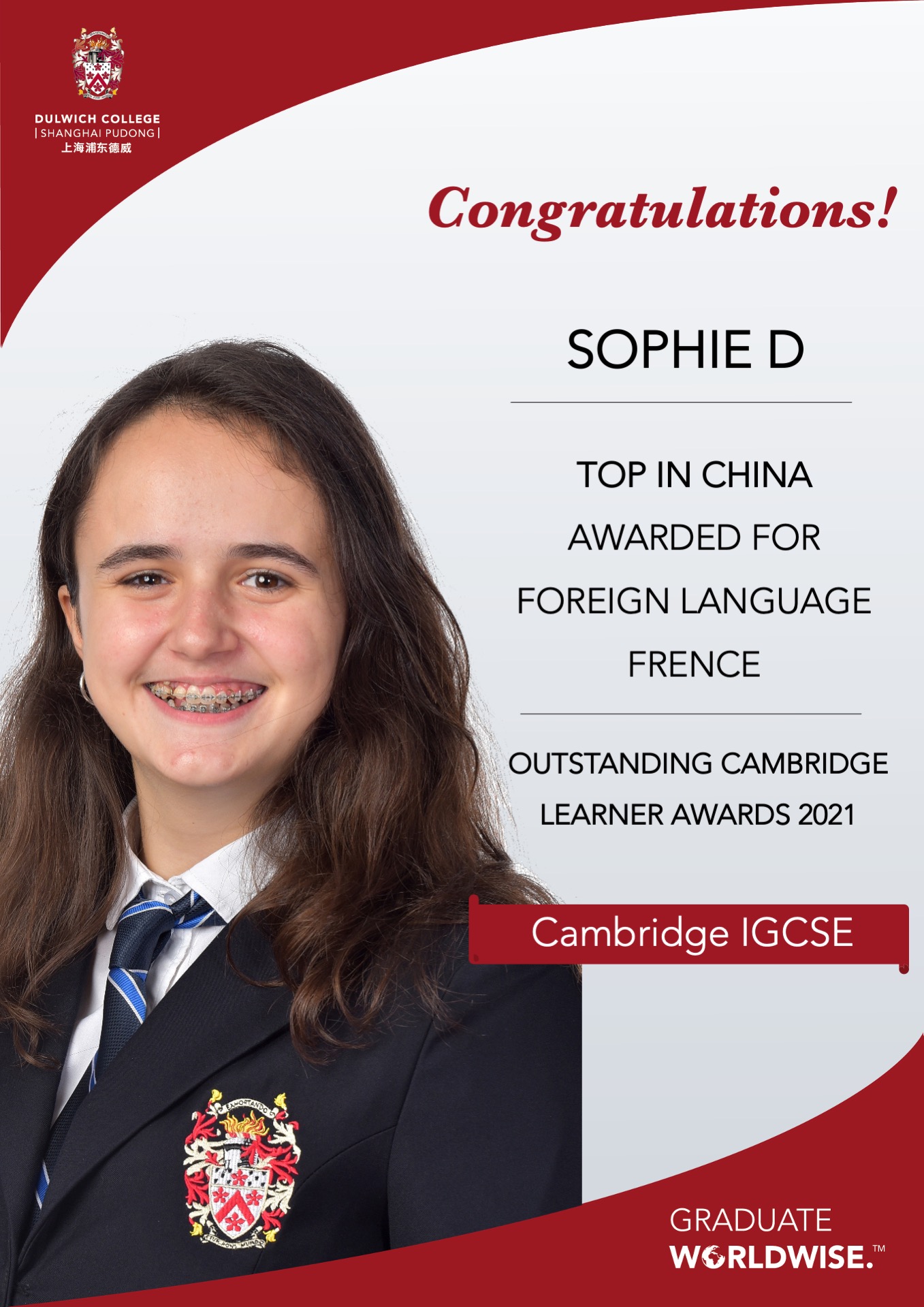 Outstanding Cambridge Learner Awards are issued by Cambridge Assessment International Education and recognise exceptional learner achievement in Cambridge examinations around the world.
"It's always great to see our top performers recognised internationally," says William Hutchings Deputy Head of Senior School. "We commend their exemplary efforts to reach these achievements. To the world it looks like numbers on the page, but behind each one is a personal story of effort and overcoming challenge. I would also like to praise the incredible effort of our staff, who regularly go above and beyond whilst working with our students, providing them the opportunity to gain this type of recognition."
Well done!