Intercultural Understanding—Me and We
Colourful clothes, amazing art, beautiful music, cultural expressions, and stunning dances are just a few of the engaging activities that foster intercultural understanding and appreciation. Each year Dulwich students are invited to share about their own distinctive story through the College-wide "ME Project" and learn about the world through Intercultural Day activities in Junior School. With 43 nationalities represented in the Dulwich College community, the opportunities to celebrate diversity and create understanding abound. These applied learning opportunities build student self-awareness and nurture a sense of belonging. Being accepted and valued as unique individuals are central to the values of respect for others and inclusivity.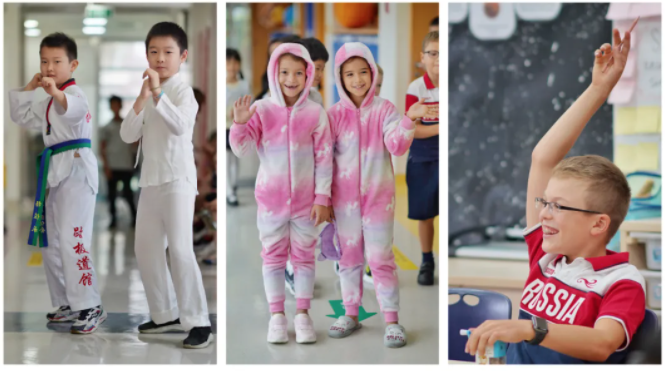 Who am I?
Each student's individuality is recognised through the annual ME Project, which is celebrated across the College on ME Day. This creative project gives each student to showcase their own story—including family members, country of origin, hobbies, likes and dislikes, and aspirations for the future. Home language, traditional clothing, and other unique cultural aspects are encouraged. On 23 September, students showcased their creative self-reflection stories through videos, posters, illustrations and writing, PowerPoint presentations, and artistic creations.
"Every student in the Junior School is asked to bring in their 'ME Project' to tell us their personal story, helping us to get to know each child. We want the students to feel proud of who they are and know that their interests, skills and talents make them special. After all, there is only one YOU in the whole world!" shared Ms. Aimee Boase, Junior School Assistant Head: Wellbeing, Data & Tracking. "We want students to feel that they belong."
Cultivating a sense of belonging is key to healthy relationships, respect, and wellbeing. "We want the students in Junior School to feel excited to come to school every day and know that they are valued," Ms. Boase explained. "ME Day is a very important day at school as it is part of the journey of creating 'classroom glue.'"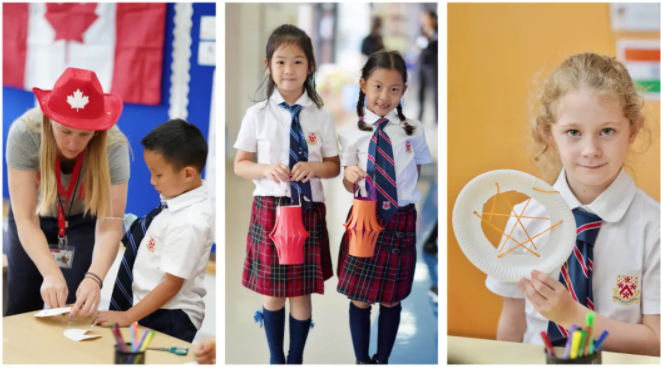 Discovering Our World Cultures
Dulwich students do not need to travel out of Shanghai to experience different cultures. The College community itself is diverse with more than 40 nationalities represented. An annual highlight in Junior School is Intercultural Day. Teacher Mr. Michael Cox recalled about recent activities, "Year 3 had an amazing day to start their 'Globe Jetter' Humanities unit. They visited each class and had an international experience with each teacher. They had fun crating African safari art, Asian lantern making, North American dram catchers, African dancing and an insight into the Haka and other war dances from Oceania." The engaging activities give students meaningful insights into cultures. "Both the students and teachers cannot wait to get stuck into the unit and learn about other countries around the world," said Mr. Cox.
Curricular projects and experiential learning like the Me Project and Intercultural Day create bridges to the world for students. As they build self-awareness and self-expression they can embrace getting to know others and their cultures more deeply. The wider Dulwich College community is strengthened as individuals and cultures are celebrated. These engaging and experiential learning initiatives are key to a Worldwise education, which nurtures confidence, acceptance, and intellectual curiosity.