Interview with Brandon H - Class of 2020

I've enjoyed studying STEM subjects for most of my academic life and seek to pursue it in the future. And having lived in Shanghai for such a long time, I'm more comfortable and familiar with the ease and convenience of an urban lifestyle. With these thoughts in mind, and after discussing with the counsellors, I felt that Imperial was the best fit for me. This was reaffirmed when I joined their Summer Program, enjoying the London environment.
DCSPD's counseling team throughly prepared me for both my studies and life beyond Dulwich. In addition to helping me navigate the academic landscape of the IB, they have also prepared me to face other non-academic challenges. The teachers and counselors constantly encourage and guide students, sharing their own invaluable advice and unique experiences for both academic and university life. Despite the pressure of the IB program, I know that I can rely the team to reassure me and provide unconditional support.
The IB is a rigorous program, designed to stimulate and challenge every student to their core. Under its pressure, it's easy to get lost in papers and tests. However, it's important to keep in mind that the faculty at DCSPD are here to help, whether it be a simple deadline extension or adjusting to a more balanced lifestyle — all you need is to ask.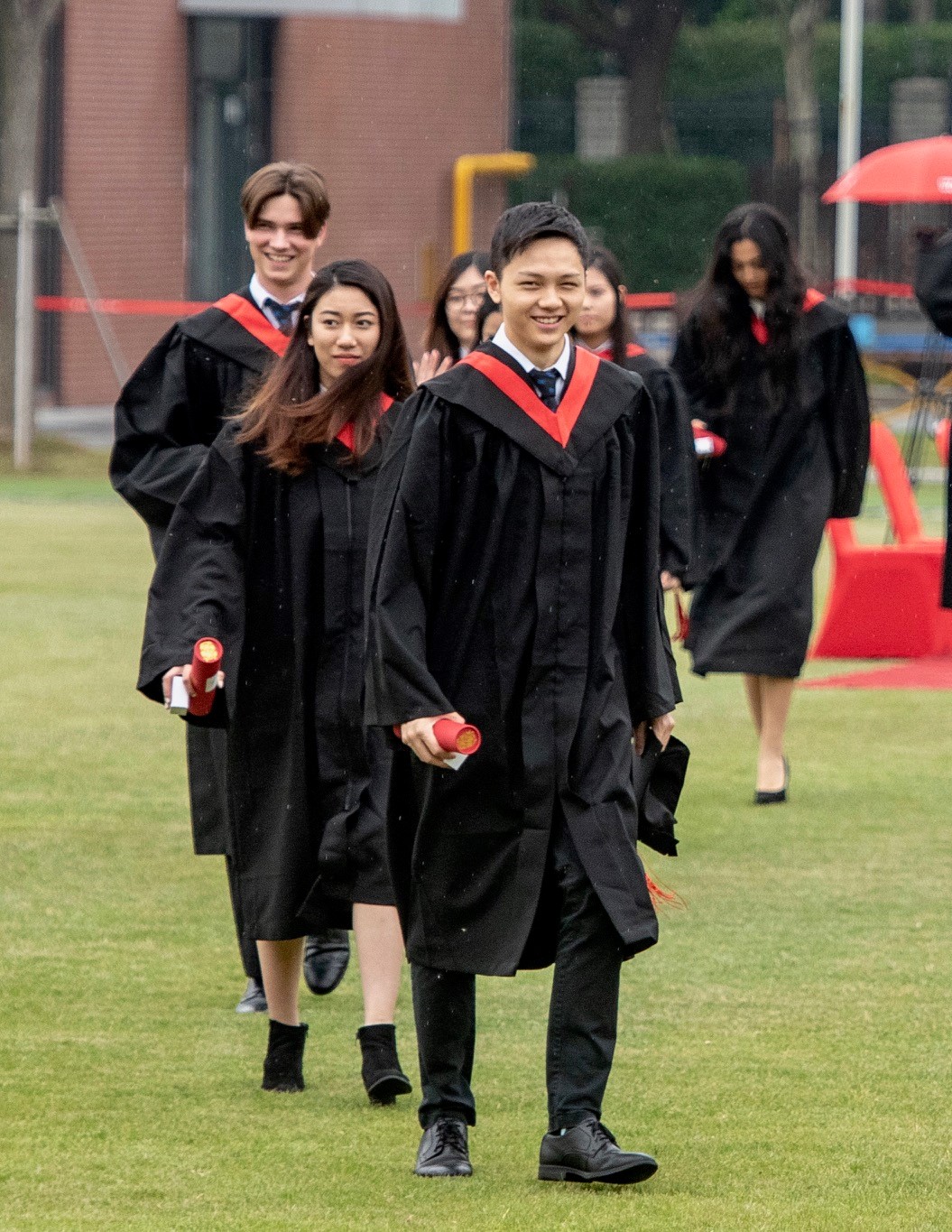 Hello Brandon! Congratulations on your graduation in May 2020. How would you describe your experience as a Dulwich student?
I first joined the Dulwich community in Year 1 when I moved to Beijing. I transferred to Dulwich Shanghai in Year 5. Over the years, I've had fun with friends along the way. Dulwich offers a lot of opportunities for a diverse range of activities in sports, service, and leadership.
As a student leader with strong academics, how did you balance your personal interests, CCAs, personal wellbeing, and studies?
Balancing my time took commitment to things I wanted to do, and attentiveness to things I needed to do. Studies and student leadership aside, I was devoted to swimming. As Dulwich's swimming captain, training, competing, and teaching others how to swim definitely took up lots of time. I had to consistently make sure I was on top of my schoolwork. But, most importantly, I spent the rest of my time keeping myself happy so my busy schedule could be sustainable.
You are set to study at Imperial College London in the United Kingdom. How did you select Imperial and what will you study?
Apart from being a top university focused in science and technology, Imperial College has an international community, similar to Dulwich's, and a more modern and urban environment compared to other universities. After attending a summer camp there to understand its atmosphere better, I was reassured that this is where I want to study. I'm looking forward to studying Chemistry at Imperial with a year working in industry.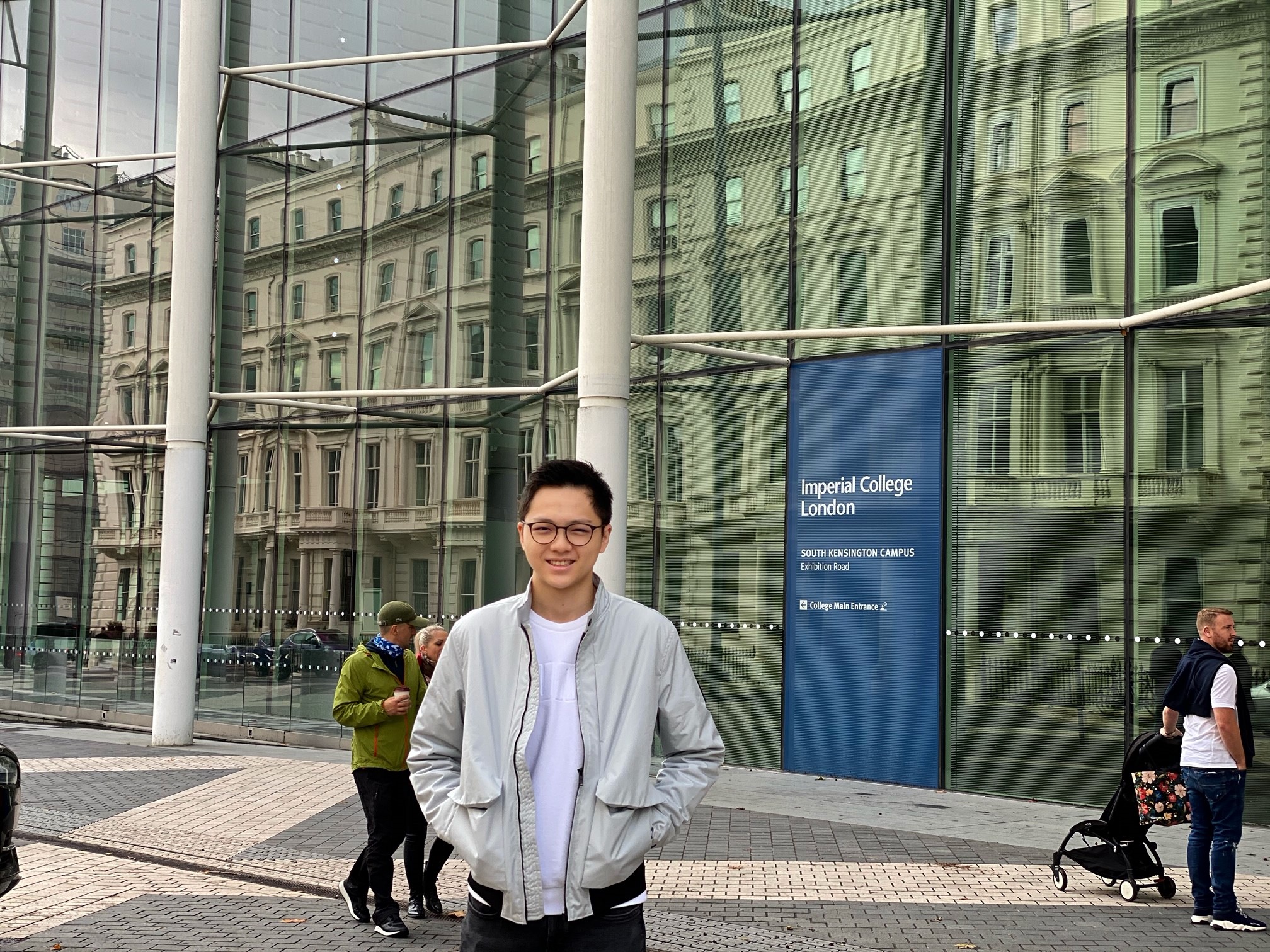 What does a Worldwise Education mean to you?
To me, a Worldwise Education means being aware of our globalizing world and contributing to it. I think Dulwich promotes this idea very well and reminds me to be mindful of the global community.
What do you appreciate most about life in Shanghai and as a student at Dulwich?
Shanghai is a vibrant, busy city with a diverse global community, yet, its people are warm and friendly. There are so many opportunities to bond with other people both inside and outside the Dulwich community.
What advice or words of wisdom do you have for current Dulwich students?
Have fun. School is school; but at the end of the day, you are the most important person. Take care of yourself mentally and enjoy your time with family and friends.