Meet a Group of Students Making a Difference in Nepal

"There were many highlights of this trip, but the one I will remember forever is the experience of being with the kids. They were always positive and never complained about their living conditions. Every time I saw them, they made my day."
This October Holiday, 21 of our Senior School students flew to a village near Kathmandu to spend a week with the children from Sanjeevani Primary School in Nagarkot, Nepal.
Situated 45 kilometers outside Kathmandu, Nagarkot enjoys stunning views of the Himalayas as well as green valleys sculpted into cropland by local farmers. But in 2015, this idyllic spot was devastated by the Nepal earthquake which killed thousands of people across the country and caused extensive damage to the country's infrastructure, including its schools.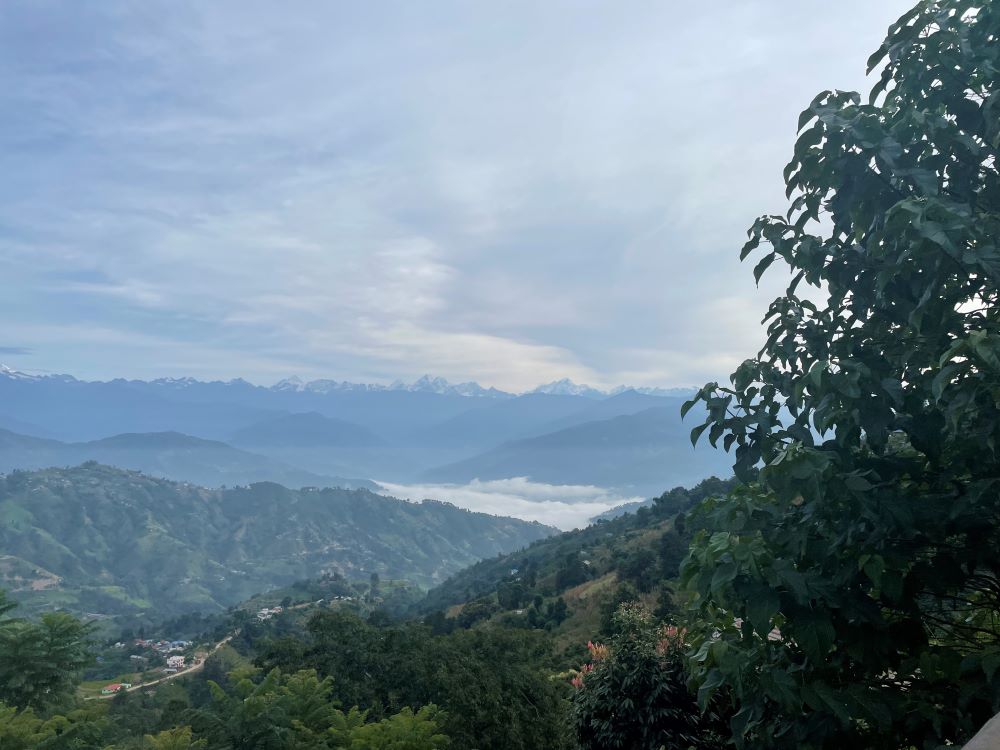 When the tragedy struck, Dulwich College Shanghai Pudong students sprang into action, supporting Sanjeevi and its students through the Nepal Service Project Co-Curricular Activity (CCA). Through their efforts over 50,000USD was raised to rebuild the Nagarkot Community School that was destroyed by the earthquake. Construction on the school was completed in 2019 and it was re-opened to students.
The Nepal Service Project continues to support the school by providing educational resources to ensure that the new school has a powerful impact in helping the Nagarkot community move forward in its development and growth. This year's trip was extra-special as it marked the first time since 2019 that our students have been able to travel to Nepal themselves, putting their hands to work side-by-side with the Sanjeevani students.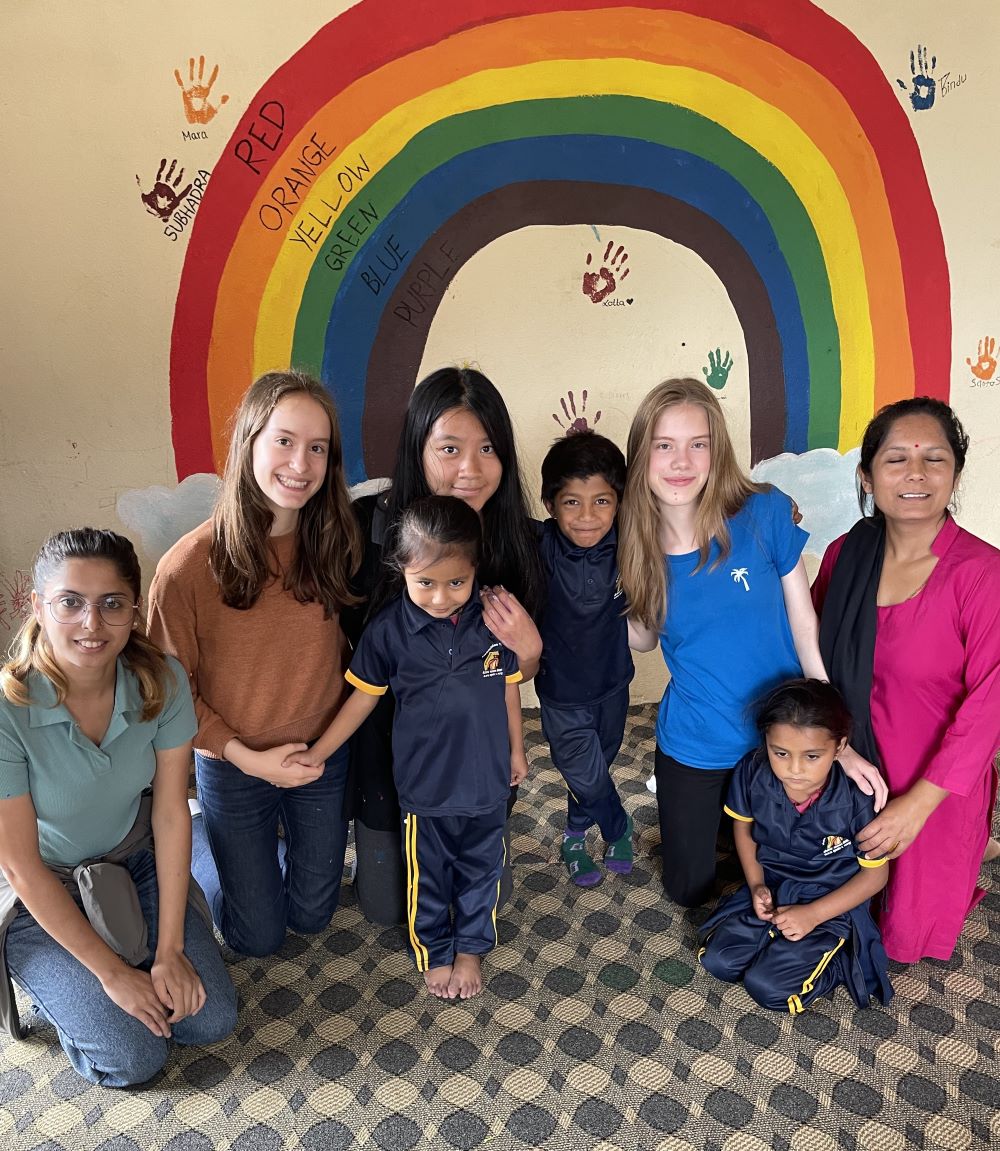 Making a Difference
On arrival at Sanjeevani, the Dulwich group was welcomed with gifts of traditional khata, a silk scarf which shows gratitude and wishes of happiness and prosperity. They also received a tika, the red turmeric dot applied to the centre of a person's forehead close to eyebrows where the sixth chakra is located.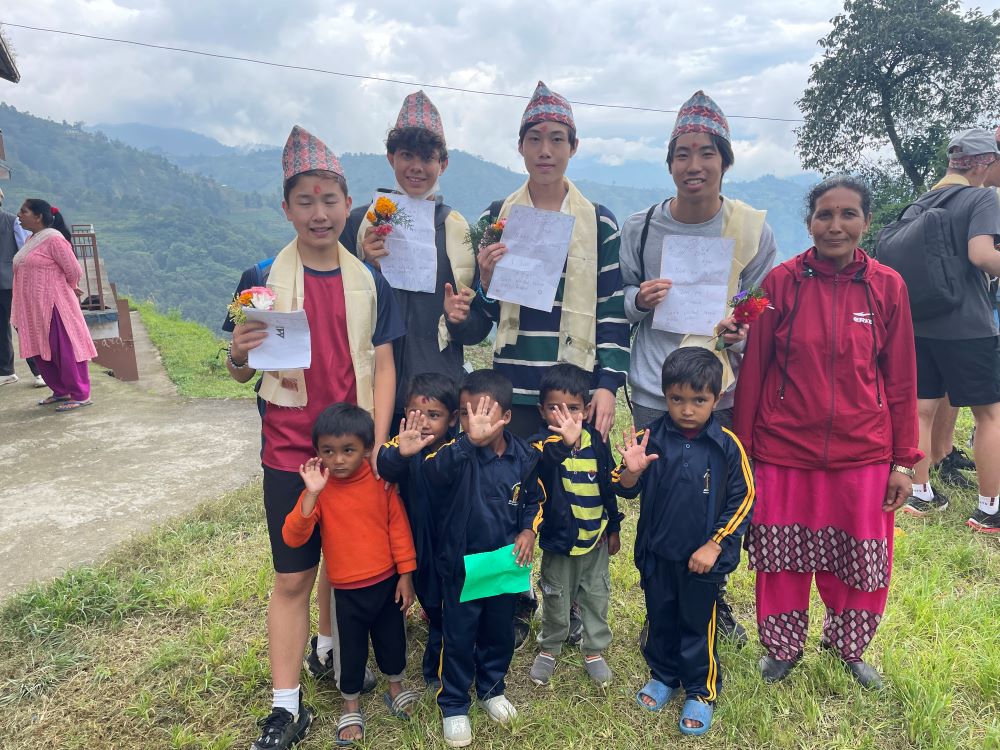 It was clear right away that the two groups of students greatly enjoyed each other's company. It was fantastic to see Dulwich students dancing to Nepalese music in the field which is used for their playground.
Over the next 5 days, our students delivered a series of Maths, English and Science lessons which they had prepared prior to the trip. Our students stayed with the same class for the 5 days and enjoyed breaks and lunches with students to foster deeper bonds.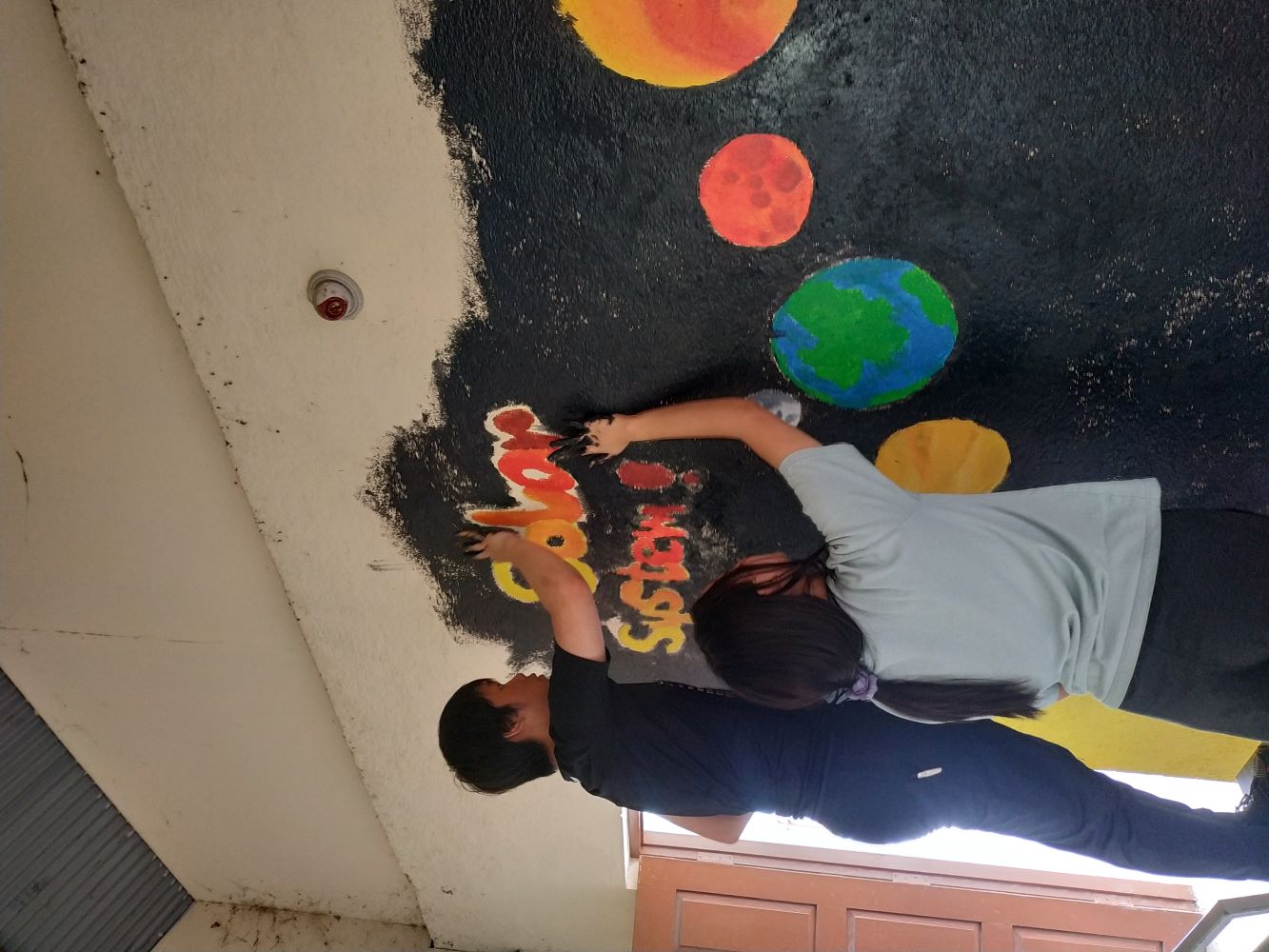 They also created educational displays on walls depicting scientific phenomena such as the Water Cycle, the Solar System, and a rainbow. Teachers meanwhile painted a mural showing the Fibonacci sequences and its connection with patterns in nature.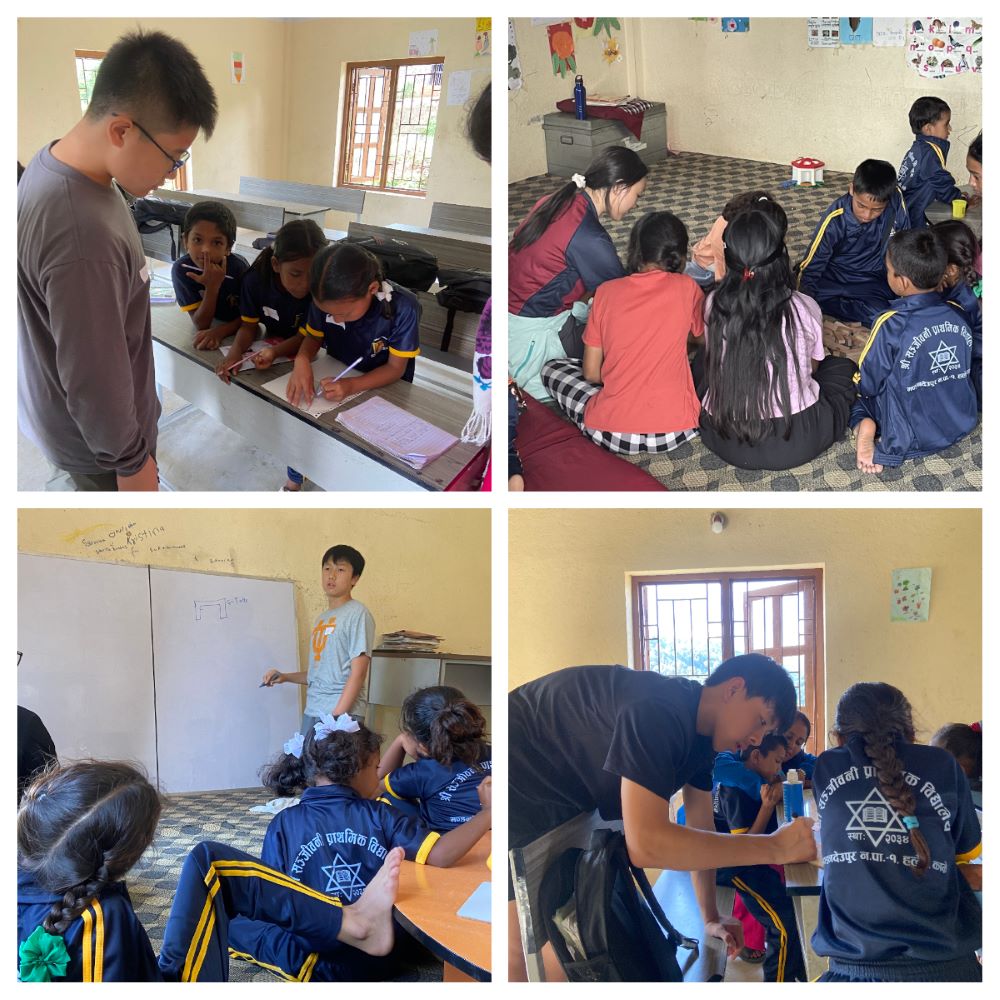 Students also took time to visit local homes and gain a greater understanding about their daily lives. It was remarkable to hear about how families had recovered from the earthquake and been able to develop their income from agriculture.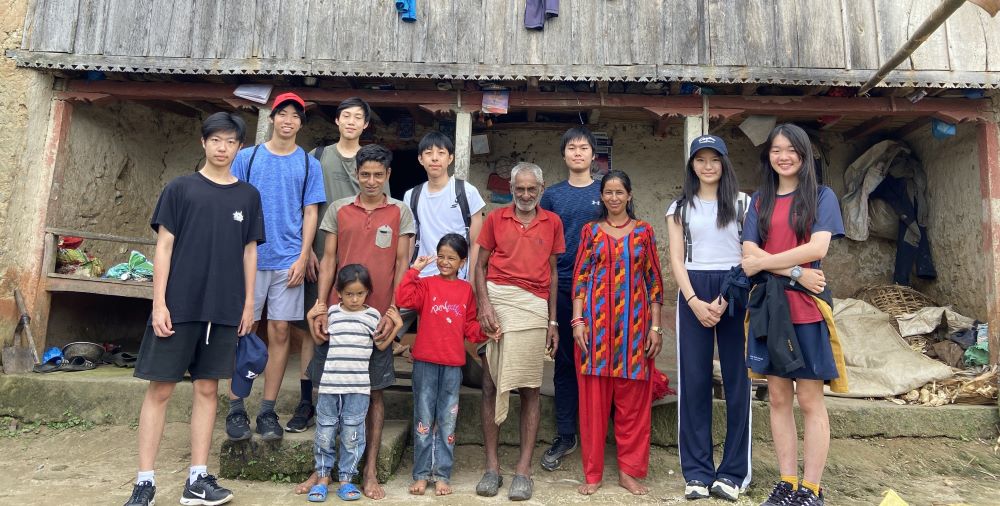 Our senior Dulwich students delivered a presentation to the parent community about the value of education and they spoke confidently about aspects such as character development via collaboration and communication. The village spokesperson was impressed with the presentation and grateful for the positive impact that Dulwich students were making.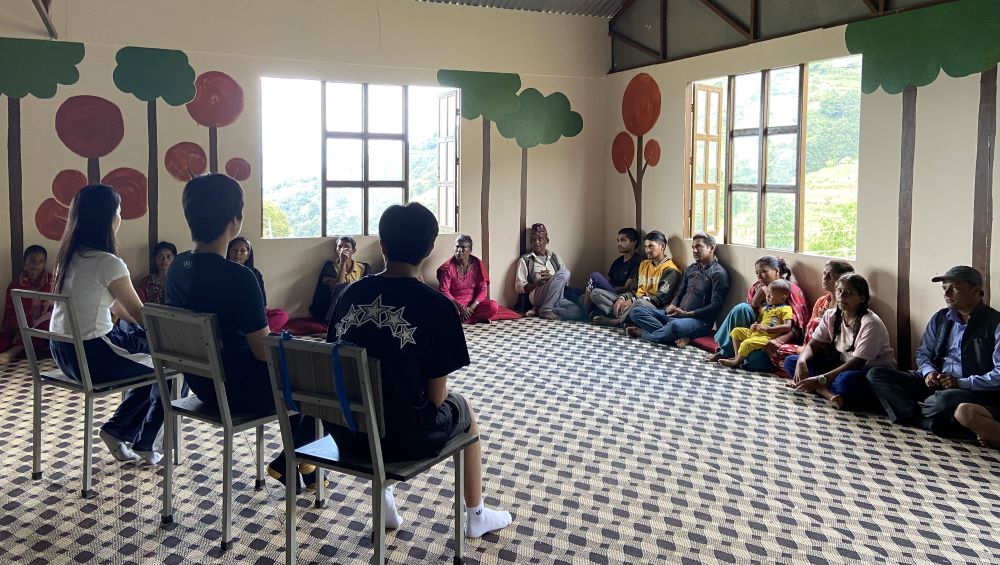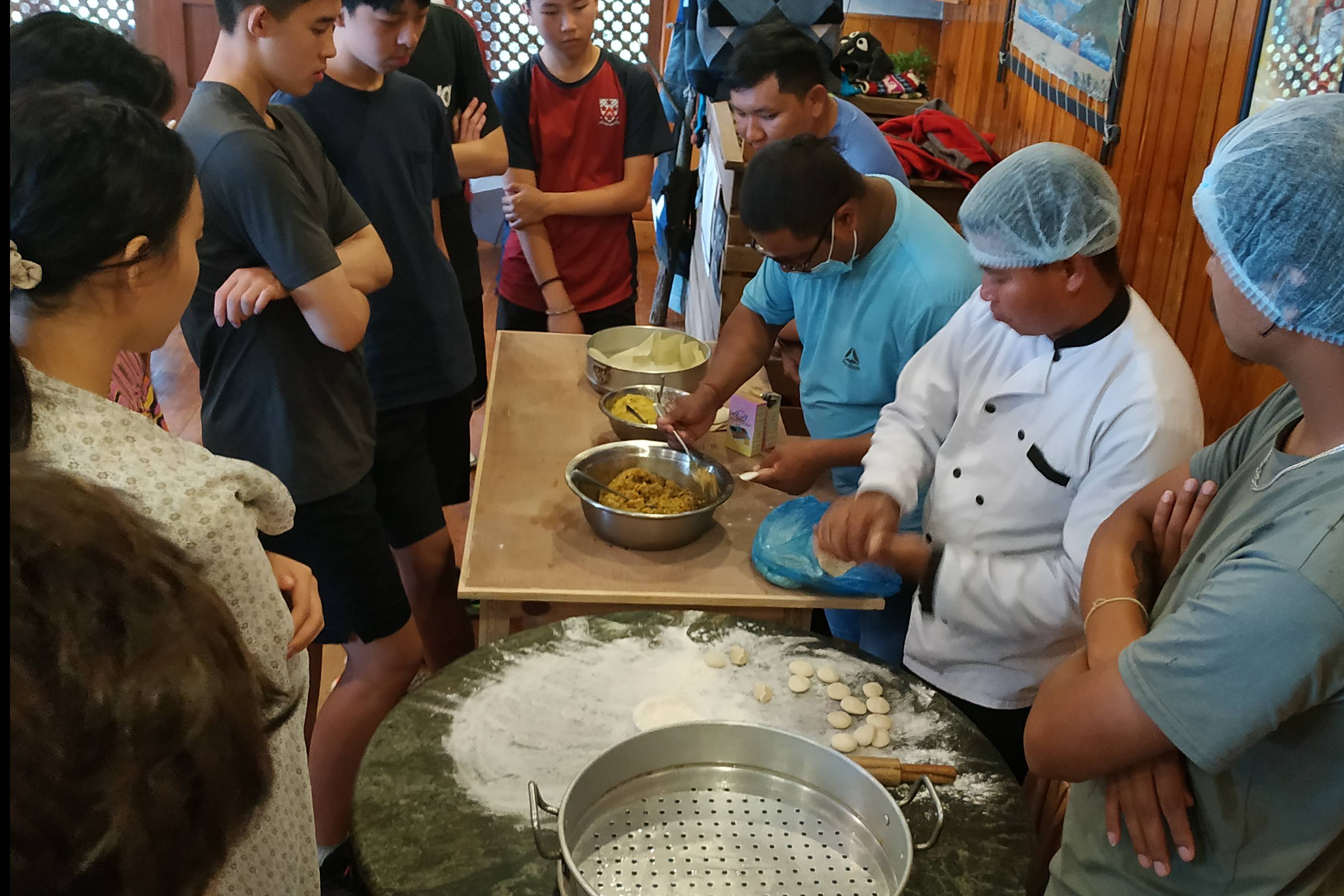 In the evenings, our students reflected on their lessons and interactions with the Sanjeevi students and considered their plans for the following day. One evening, students watched a presented from a local women's community group who produce upcycled bags and clothing and during another afternoon students made momos, a common Nepalese food.
Lessons Learned
When the week came to an end, the parting was poignant. Homemade cards were shared between both sets of students. Sanjeevani's headteacher gave a gift to the Dulwich team and a card which read, "Thank you for being our friends forever and for your supportive hands".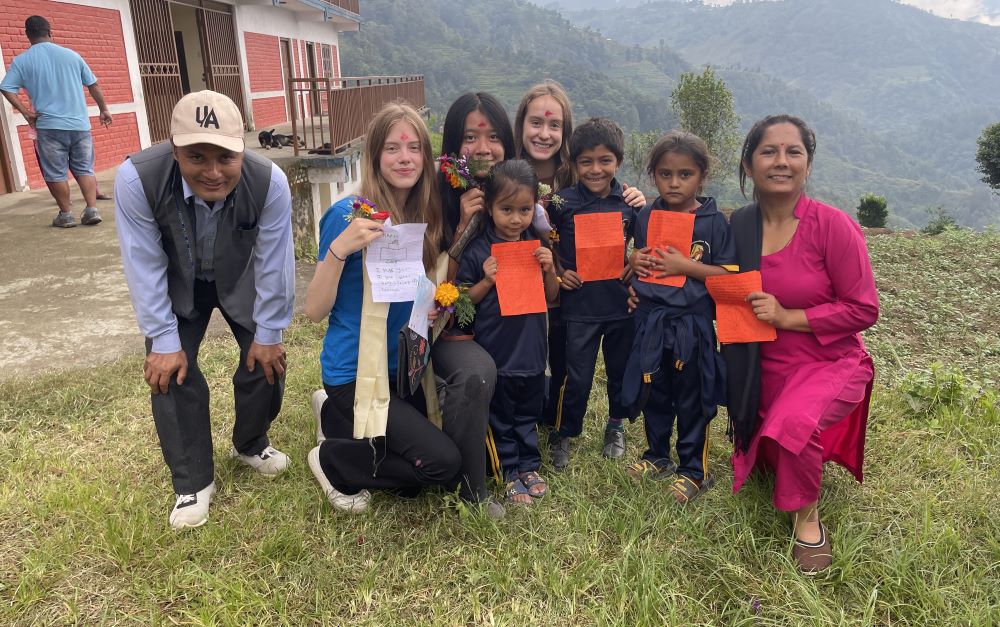 Students were also presented with purses that had been creating by a local women's group or a Nepali topi, a traditional hat normally worn by males at ceremonies.
Assistant Headteacher (Holistic Development) Mr. Anthony Gillett was the trip organiser. He shared, "Dulwich Pudong students showed each day how our school values are manifested in real life. From the 1st day when the group walked home holding hands with the Sanjeevani students, to the hugs and tears during the farewell, to the teaching and learning that took place in between, we have all been very impressed."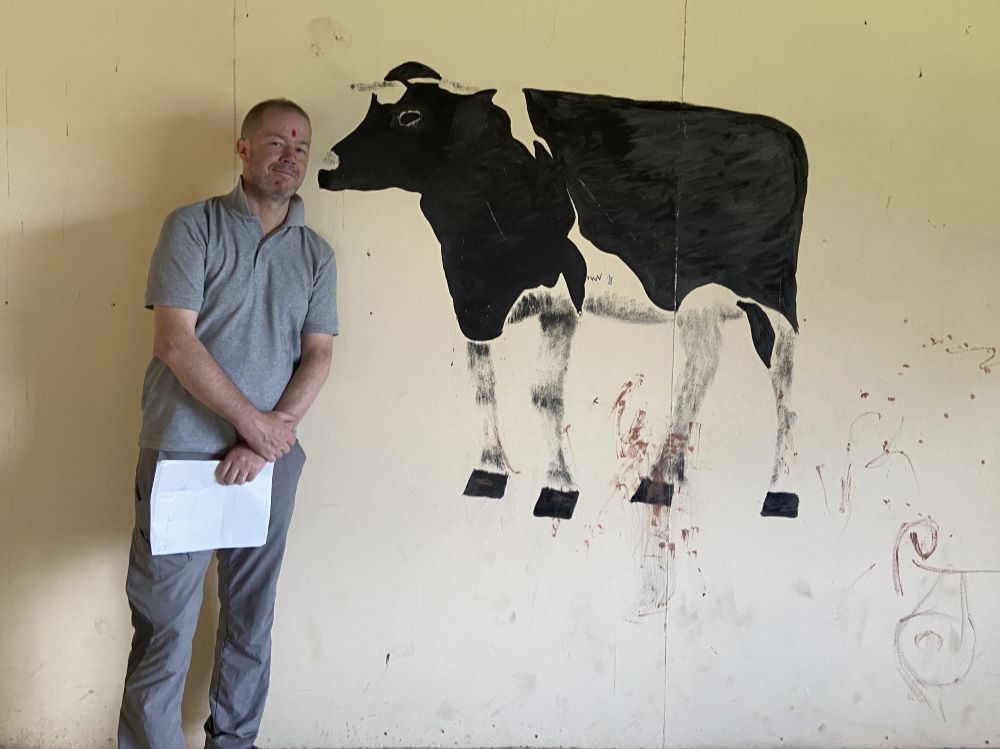 Assistant Headteacher (Holistic Development) Mr. Anthony Gillett
"The farewell ceremony of Sanjeevani school was very impressive. This was our last moment being together and we gave each other presents which have a special meaning," shared a Dulwich student.
Direct action service projects like this provide invaluable learning opportunities for our students to develop empathy, communication skills, and confidence in themselves to be able to make a difference in the world. Opportunities like these are a pillar of how our students learn to Live Worldwise.