Honouring Our 31 "Campus Heroes"
This week, all of our staff returned to campus.
Most of us had not been back since campus closure was mandated on March 12, over five months ago. It was an emotional moment, energizing us with preparations for school opening on 1 September as well as reminding us of past challenges faced and overcome.
There is one group of people in particular we would like to recognise - 31 of our staff members who played important roles keeping the campus operational during the lockdown period. Many of them lived on the campus full time as part of the "closed loop" management system mandated by the local authorities.
Although they were well taken care of by the College, they were unable to go home during that time. Their efforts have been critical in getting us to today, where we eagerly look forward to starting the school year on campus with our staff and students. They are true campus heroes.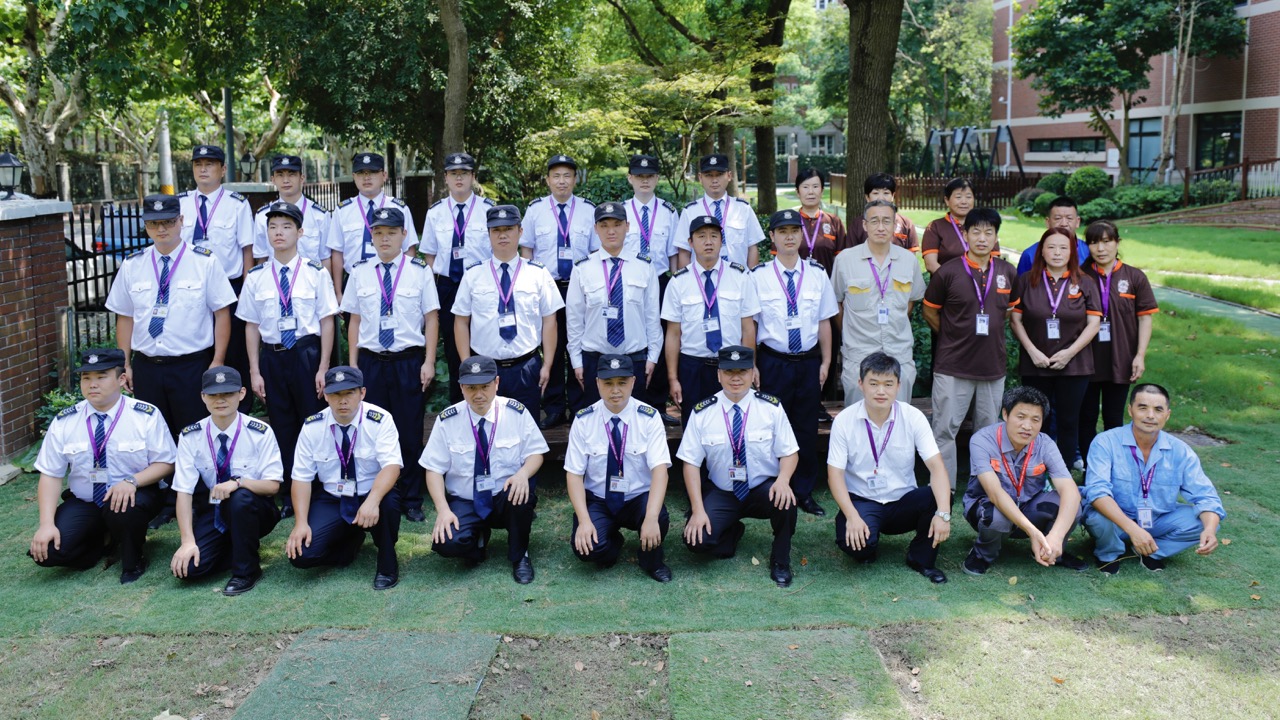 We sat down with a few of our campus heroes to hear some of their lockdown stories.
Always-on "transit station"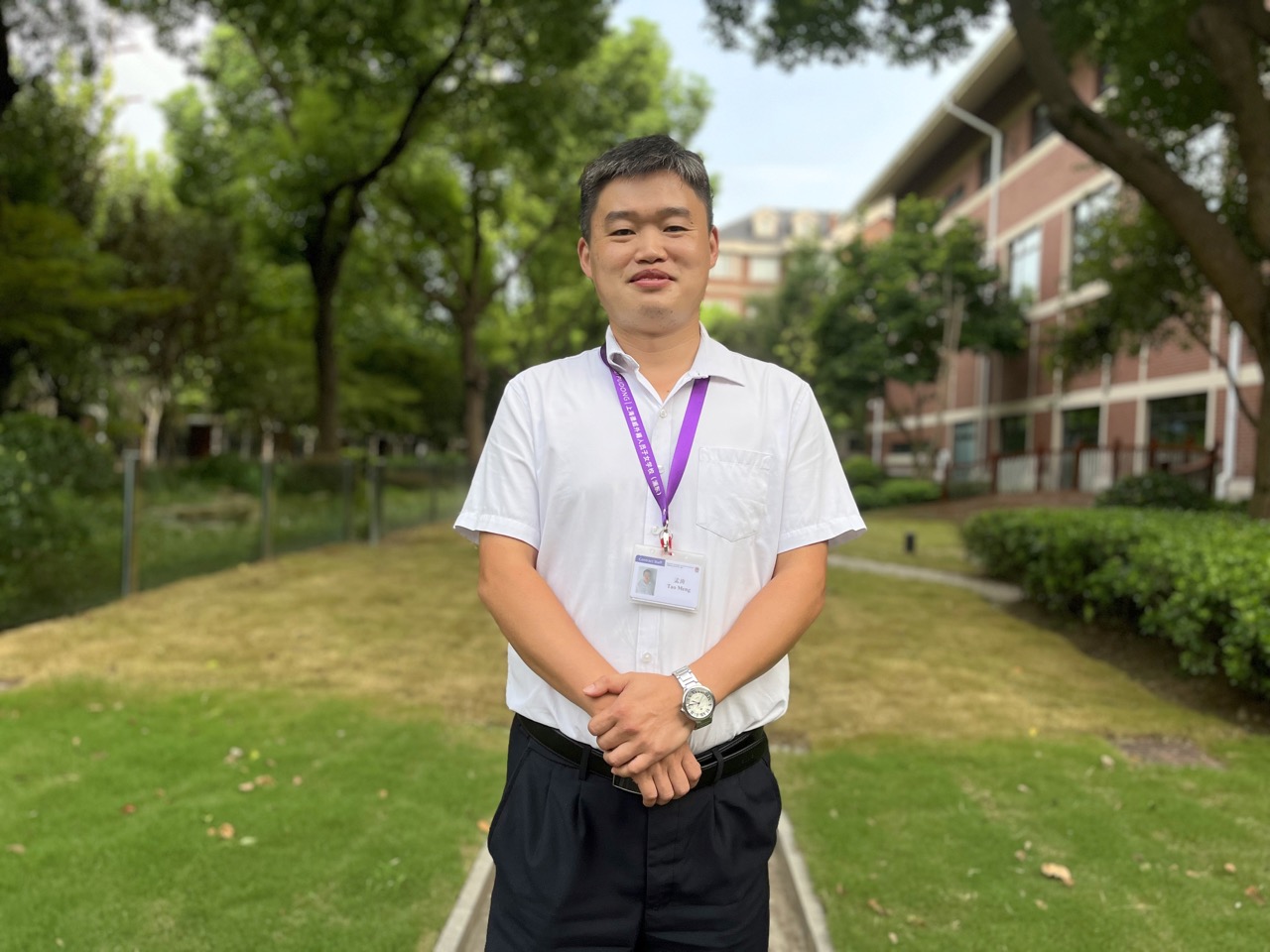 On March 12, when the school received notice that students would begin to take classes online and all faculty and staff would work from home, our campus security team became a backbone of the school. Due to the many requirements of the security work, a total of 24 security guards spent more than two months on campus.
In addition to the daily patrols keeping the campus safe, the main office of the security guards - the guard room - became a kind of "transit station" for items into and out of the College, with security guards playing key logistics roles.
During lockdown, some of the food and other necessities purchased by the school for the benefit of staff in lockdown were first delivered to the school where they were sorted and boxed by the security guards in the guard room, before then being delivered to staff around the city.
The security team also did a lot of other work such as: taking inventory, inspection of fire extinguishers, security lights, perimeter cameras, security doors, access control systems, boilers in the swimming pools, and emergency alarm lights in the IT room to ensure normal operation of facilities and equipment. In bad weather they set up rain-proof and leak-proof equipment and did their best to protect the school's property from any adverse effects.
In June, although the lockdown in Shanghai had lifted, the campus was still not yet open, and so the guard room continued to play the role of a "transit station", making sure that everything from yearbooks to graduate diplomas finally arrived in the hands of students and parents.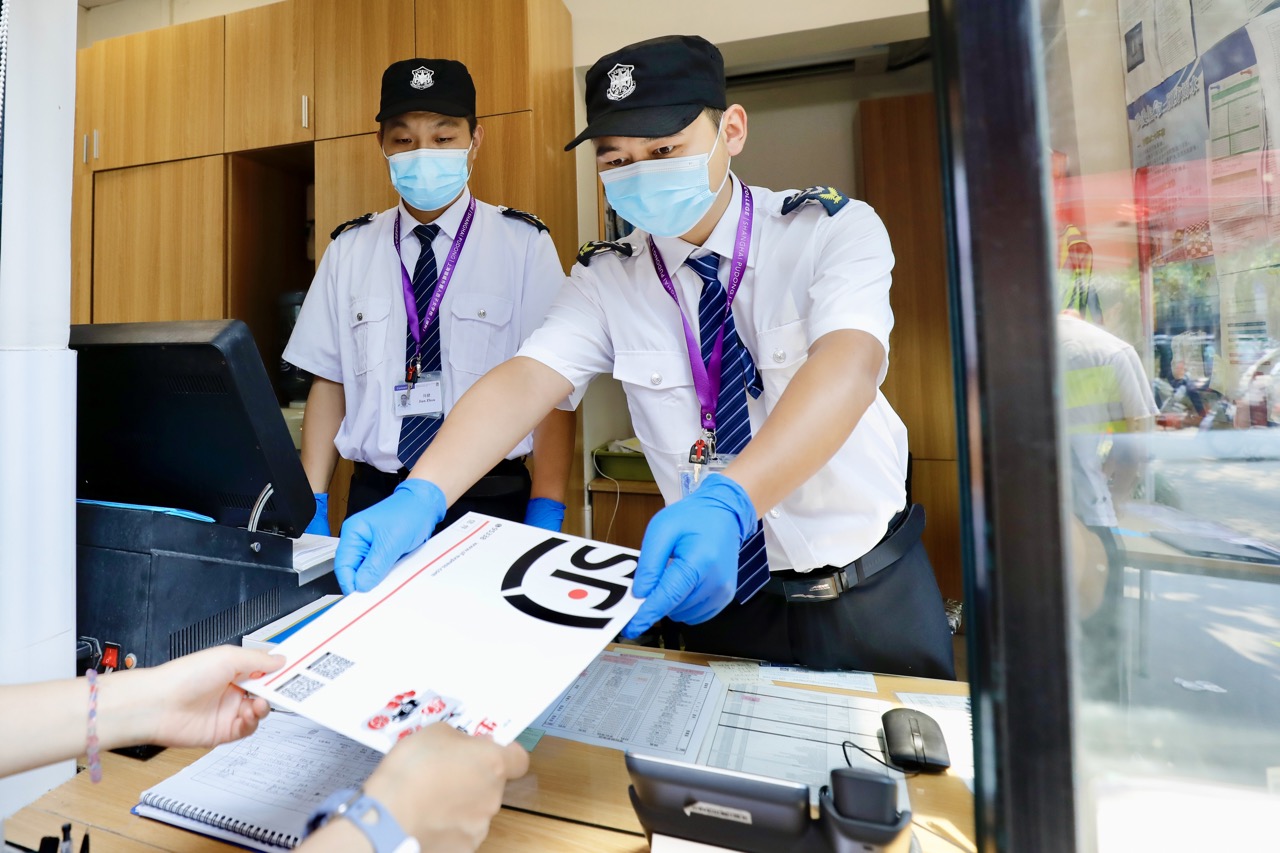 "A school is not complete without students."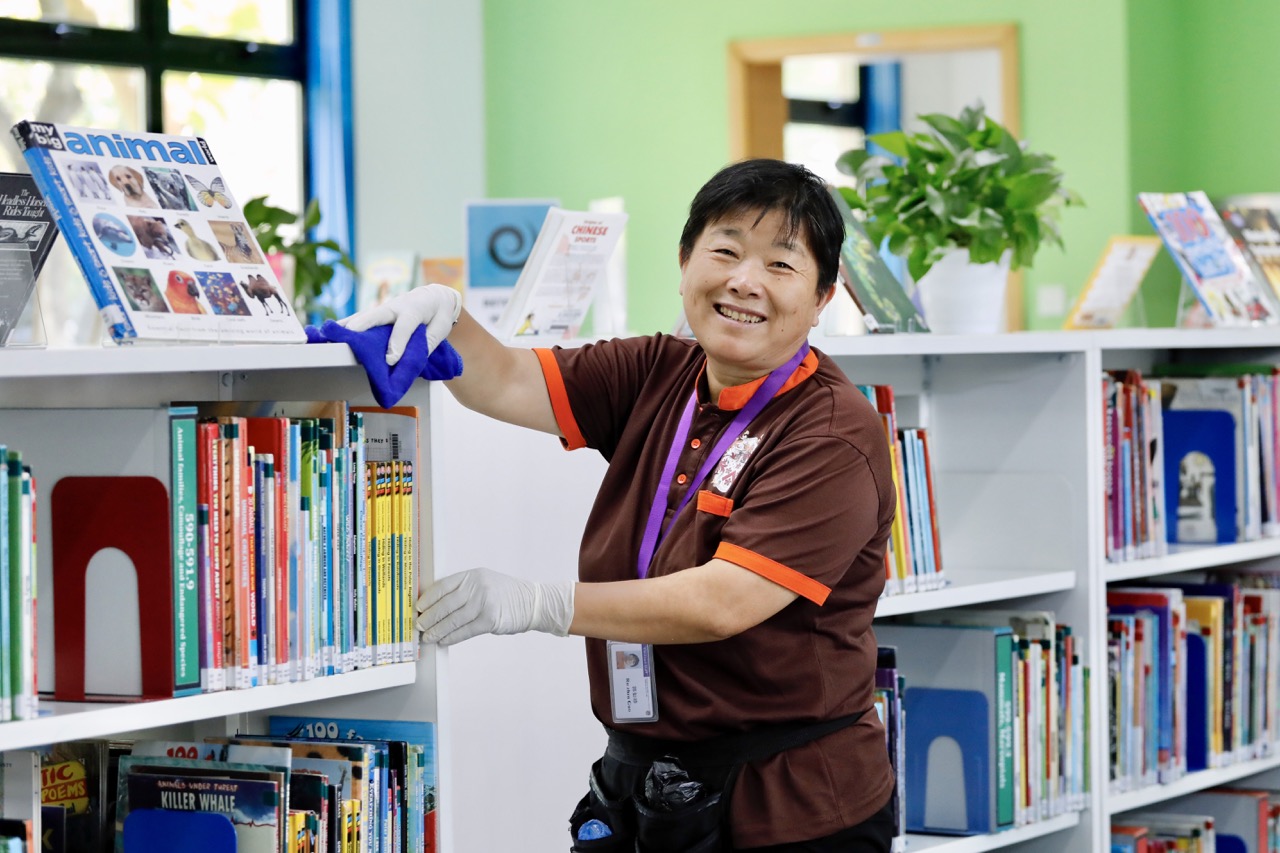 On March 27, when word came down that Pudong would start four days of control management the next day, campus sanitation team leader Guo Ruzhen went to school planning to complete the campus cleaning work in the next few days. Two months later she was finally able to go home.
Recalling the experience, Guo Ruzhen shares, "The most important thing was that I made sure to complete my own cleaning work on time. It was definitely a little harder than usual, since there were not as many staff around, but the College provided us with a comfortable place to live, and also distributed materials and food many times. I really had no worries about basic life."
However, the lack of students on campus made life seem a little lonely. She said, "If there are no students, the school feels incomplete. And for me, without the students, the cleaning work also loses its value. There must be students in the school. I can't wait to see the students back on September 1!"
Campus housekeeper during lockdown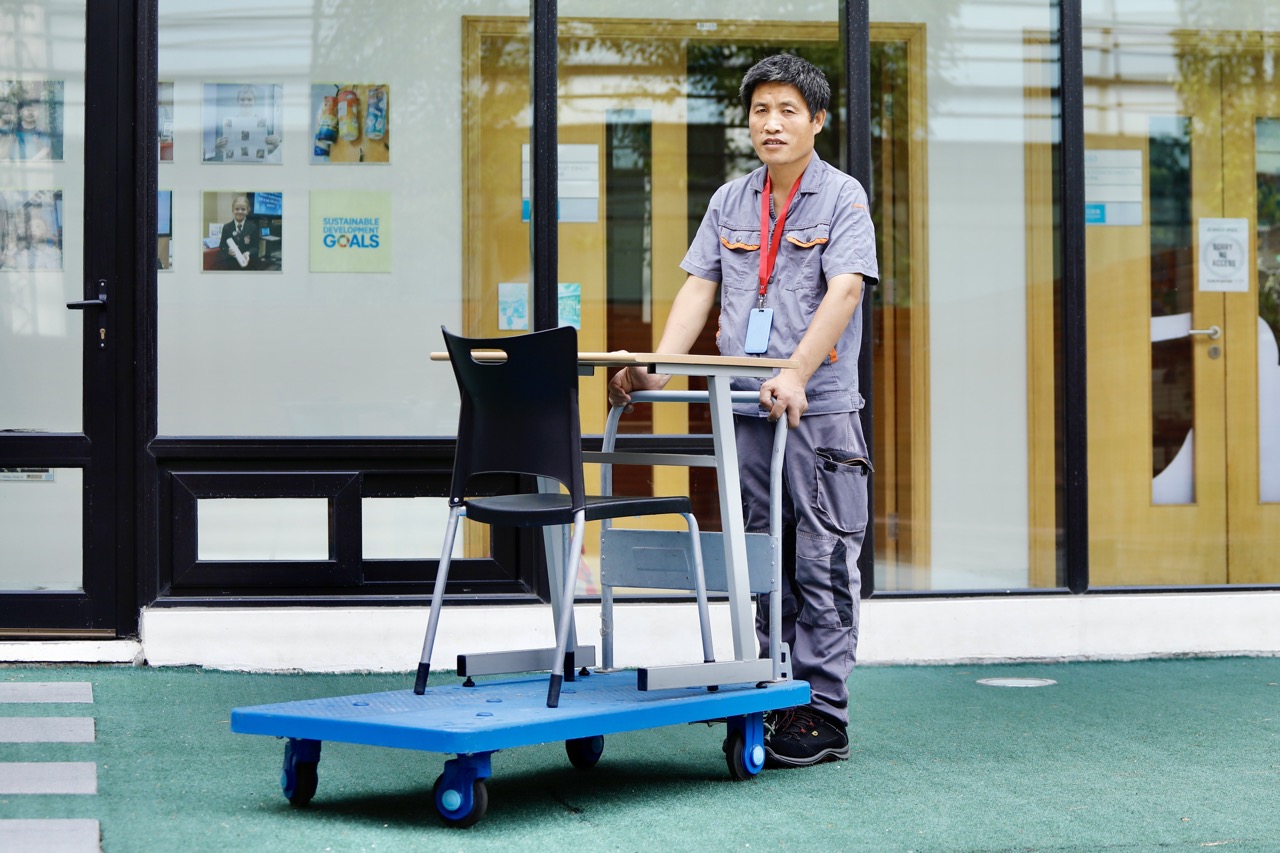 Mao Baoshan also stayed on campus during the lockdown, assuming responsibility for logistical support for the entire school. For him the most memorable thing was the unexpected role he played in final exams in May.
Owing to the suddenness of the lockdown, the students' academic material was locked away in school. In order for IB assessments to go smoothly, Mr. Mao needed to locate these papers and then arrange to have them sent to the right teachers.
This was a huge and complex undertaking for Mr. Mao who does not speak much English. The papers involved many subjects. He had to check each paper carefully with the subject teachers by video. After confirming they were right, he then had to arrange to have them transported by the school bus with a specially approved pass to get them securely into the hands of teachers.
Helping teachers find and deliver these critical academic materials was a common task for Mr. Mao during lockdown. When he recalls these moments, he always smiles at the thought he was able to help the teaching and learning process take place. No matter what the task, Mr. Mao is always happy to help.
Solo gardening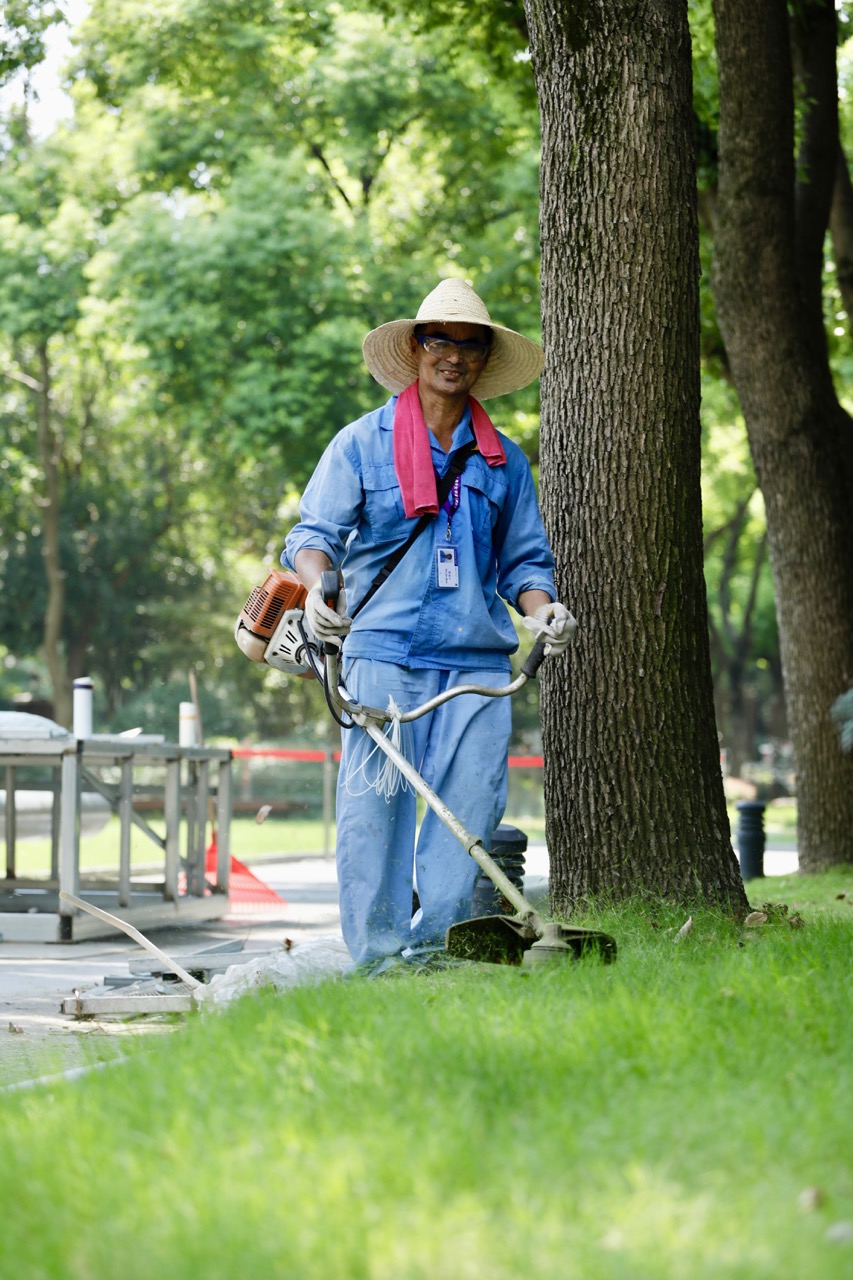 Xu Jinhua was the only member of our landscaping team on campus during lockdown, taking care of the main campus as well as DUCKS.
Spring is the time when plants grow in profusion, which presented Mr. Xu with big challenges; many of us remember the tall waves of grass that covered the big field. Driven by the responsibility that landscaping must be done well, and relying on the rich experience accumulated over the years, Mr. Xu completed the landscaping maintenance of the two campuses by himself.
Mr. Xu's lasting memory was the collective life shared by these campus heroes during lockdown. Although he was the only one in the landscaping team, he spent the two months with colleagues from other teams day and night. Relying on the food and necessities distributed by the school, they all took turns cooking and tasted food from all over the world. They never felt alone.
New school year - we are ready!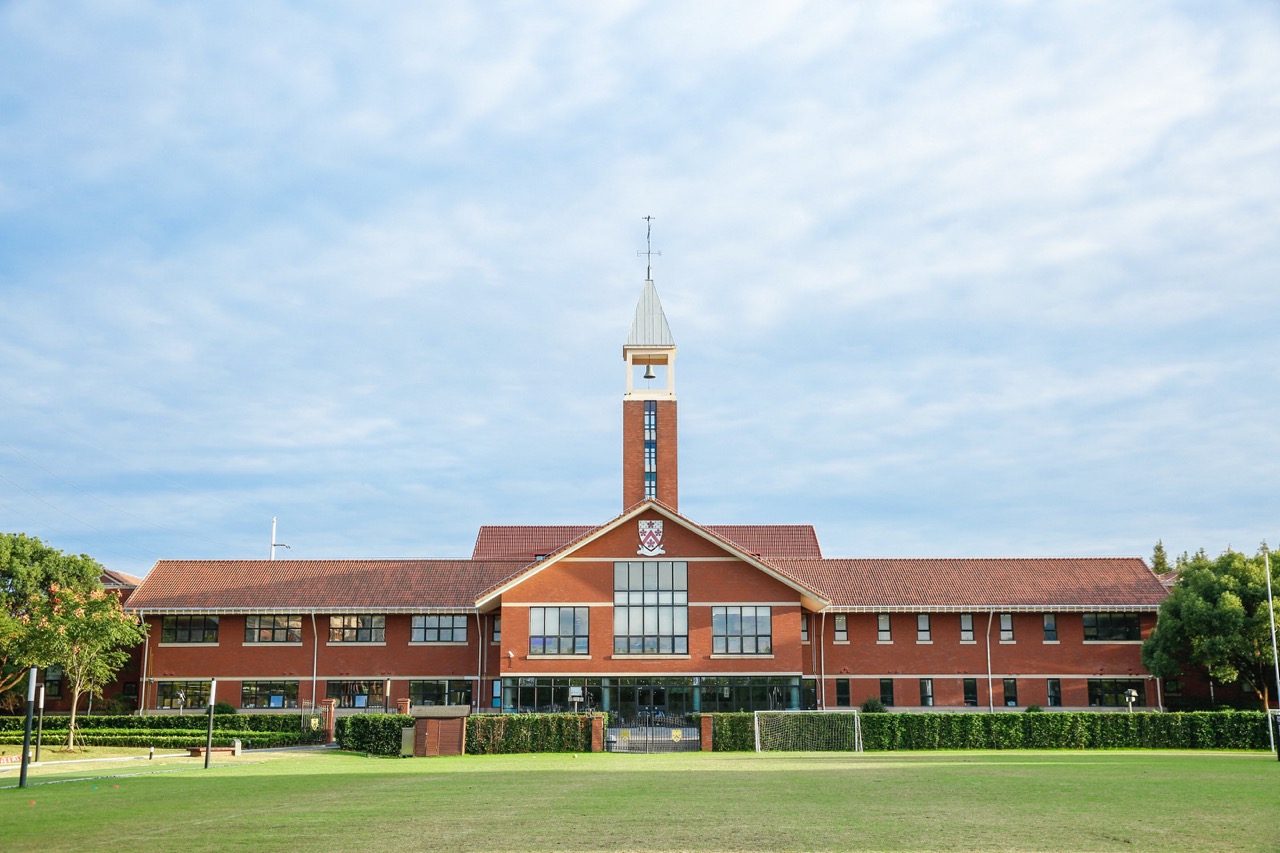 After lockdown was lifted and life in Shanghai began returning to normal, our campus heroes, joined by the rest of our support team, have remained busy preparing the campus for the upcoming new term.
After a month and a half of rest, Guo Ruzhen and her colleagues from the cleaning team returned to the campus and have been busy deep cleaning everything from carpets and cabinets to books and toys.
Meanwhile Mr. Mao listens to the sound of distant thunder and plans out the upkeep of the flood control works on campus; no detail is too small.
Master Xu of the landscaping team has also been hard at work, not leaving campus until August 14. He is the employee who was on campus the longest - a full 140 days! During this time, he and his colleagues were busy pruning and maintaining the greenery on the campus to welcome the 2022-2023 school year with a vibrant look.
Thank you!
No matter the challenges, our staff always maintain a high degree of responsibility toward their work. Their commitment and perseverance are truly admirable.
We would like to thank each one of our campus heroes for their hard work and sacrifices. We celebrate their spirit of overcoming difficulties together.
They are (in no particular order) Meng Tao, Xu Jian, Zheng Yabing, Zhang Jiacai, Zheng Yangjie, Wu Cong, Ma Donghai, Liu Junjie, Shen Jinshan, Zhou Jian, Zhai Sensen, Zhu Liang, Hu Man, Hu Yonghang, Zheng Shaobing, Meng Lingguo from the security team; Li Xiaolong, Liang Xiaohai, Zhang Xiaojun, Liu Guanglai, Wang Mengyu, Liang Fei, Zhang Junlin and Lou Mingming; Guo Ruzhen, Li Gaiju, Dong Chunying, Sun Furong and Li Chennan from the sanitation and cleaning team; Xu Jinhua from the landscaping team, and Mao Baoshan, logistics.
Thanks to you, we are ready for September 1!