Meet Class of 2022 Graduate Charlotte C

Charlotte C is off to Cambridge University in the fall where she intends to pursue Psychological and Behavioral Studies.
It's a fantastic achievement - Cambridge is a dream destination for many students - but for Charlotte, going to Cambridge is the result of taking full advantage of the holistic education on offer at Dulwich Pudong, understanding what she was truly interested in, and then taking a "best fit" approach to the university application process.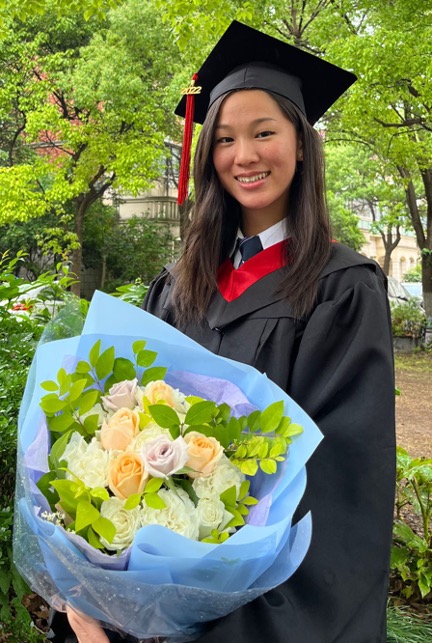 Musical Interest
Charlotte is originally from Hong Kong but moved away when she was young. She grew up in and around international schools before coming to Dulwich Pudong in Year 9.
When she first came to Dulwich, music was one of her main extra-curricular activities. She shares, "As music has been a passion since I was young, I joined the concert band and orchestra and continued to take part until Year 12. It was both a pleasure and a rewarding learning experience coming together with so many other musicians to play in rehearsals and concerts."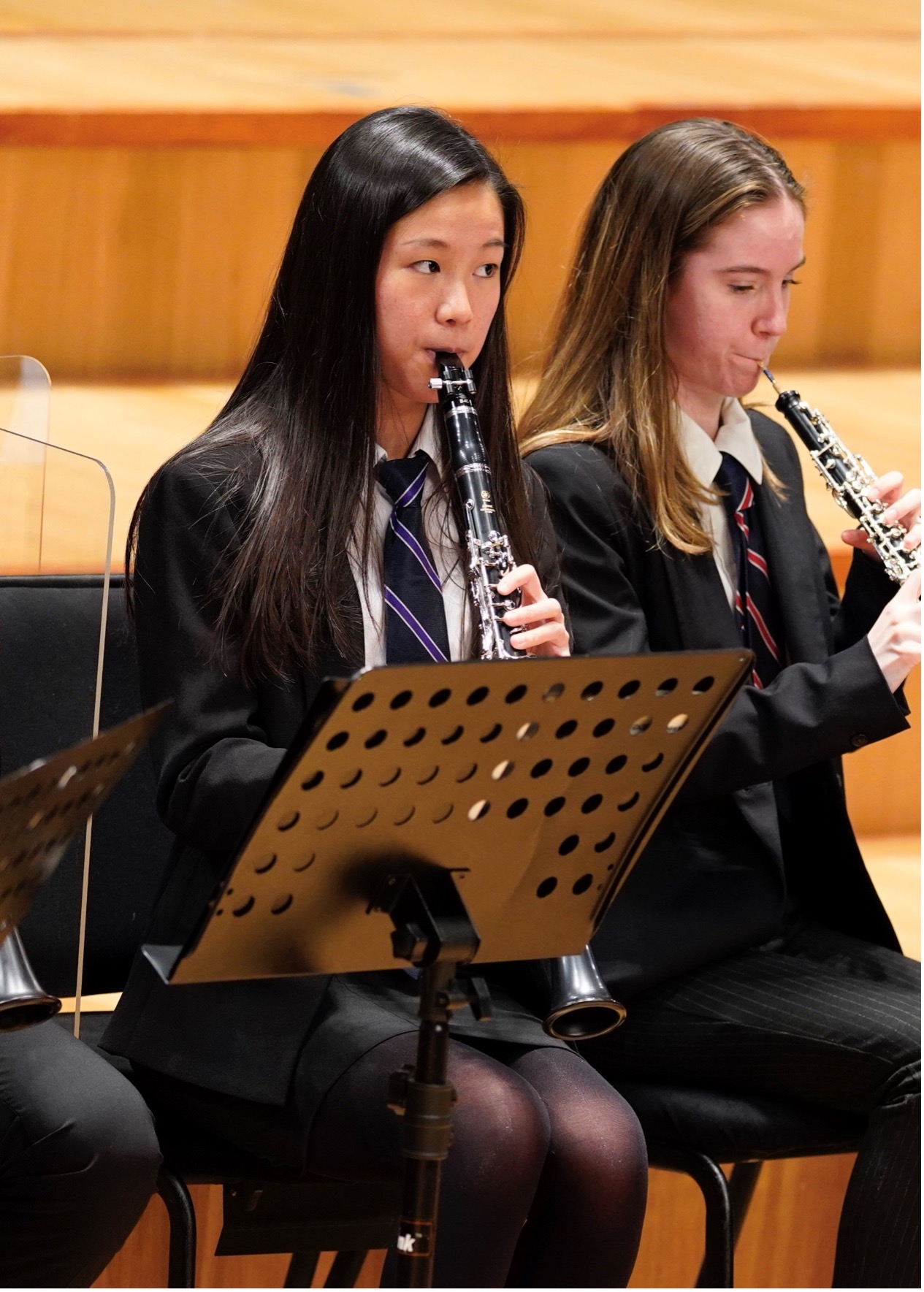 Music also gave her opportunities to venture into service, which she found to be an invaluable part of her Dulwich experience. She relates:
"I first took part in the Tangsi CCA [Co-curricular Activity], where we taught children from a migrant school how to play musical instruments. I then joined the Peace Center Uganda. Despite the fact our trip in 2019 was cut short, I found it to be transformative and extremely memorable. Spending time with the children there taught me to have a more positive, grateful mindset and to have a stronger sense of global citizenship."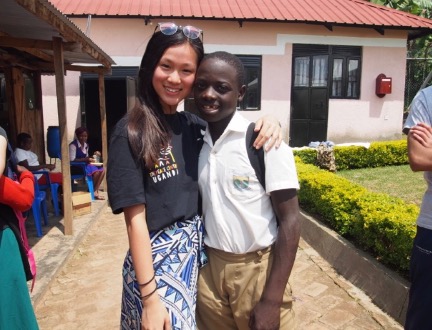 Psychological Pursuits
Charlotte has always had an interest in psychology. Throughout her life, she has been deeply interested in the connections between people and the factors that influence how we think and know who we are. "This interest has aided my understanding of myself as well as my engagement with others and the world," she shares.
Still, she wasn't certain she would enjoy pursuing the subject in the IB and beyond until taking Psychology at Dulwich Pudong with Teacher Rachael Thorton, an experience which helped her confirm this passion.
"In particular I enjoyed the abnormal psychology option and how we explored major depressive disorder through biological, cognitive, and sociocultural approaches," she shares. "I am especially grateful for Ms Thornton's guidance in my EE [Extended Essay] and university application process, as well as her help in deepening my interest in psychology outside of the topics we studied in class."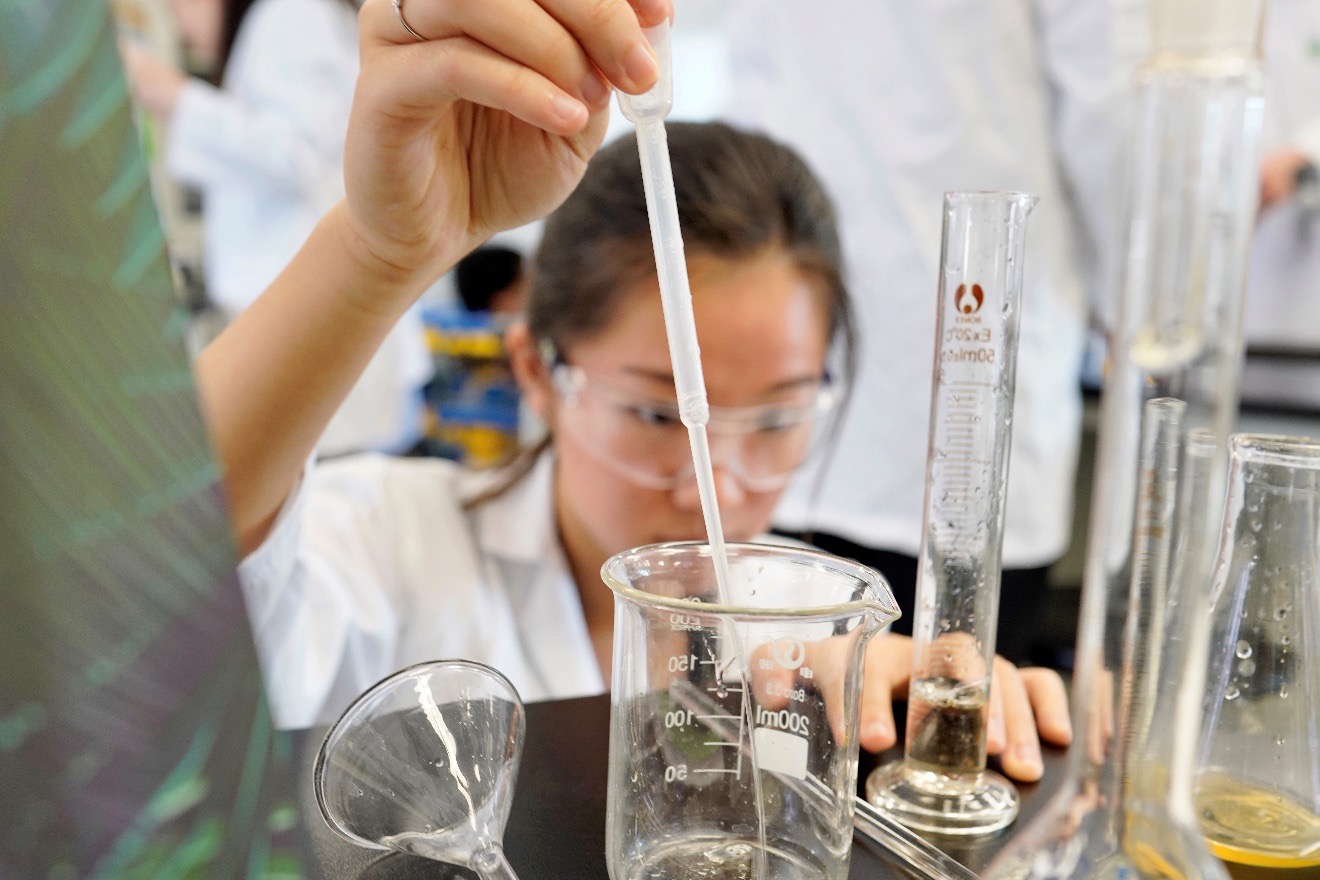 For her Extended Essay, she chose a fascinating topic within the field of Psychology: the role of evolution in altruistic behavior, focusing on group selection theory.
"I explored the conceptual and empirical debates on the theory, as well as the usefulness of cultural group selection theory as an alternative. While it was a long and challenging process, writing my EE was very rewarding and I was grateful to develop my critical thinking and research skills," she says.
Charlotte looks forward to pursuing these questions further in university from a variety of perspectives, ranging from neurological, evolutionary, and cognitive to social and anthropological, with a particular focus on adolescence.
After university, she hopes to pursue a career in which she can work with teenagers, perhaps in the field of counseling or therapy, saying, "I would really enjoy interacting with teenagers who grew up in the international community like I did."
Path to Cambridge
Charlotte took an open-minded approach to the university application process. She shares her thought process:
"I always wanted to aim high, but I didn't have specific expectations. Fixating on a single university would have led to a closed mindset. While I considered rank, this was not the most important deciding factor. For me, course structure was key and I applied to universities with modules that aligned with my interests. I also applied to more campus universities than city ones for a stronger sense of community."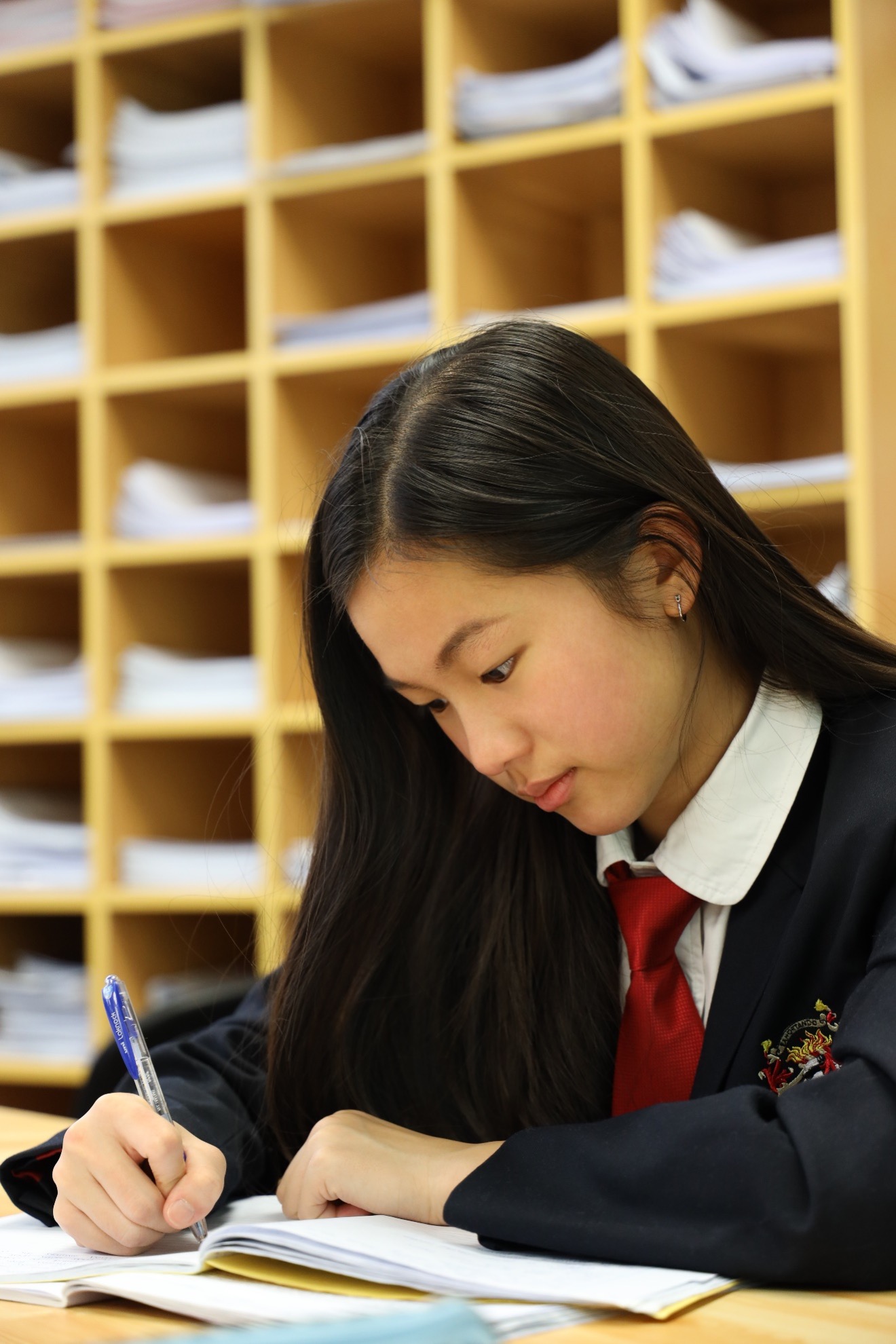 The Dulwich Pudong University and Career Counseling team played important roles in supporting Charlotte, particularly Rorie Macdonald, himself a Cambridge graduate. Charlotte says, "I really appreciate Mr. Macdonald's guidance through every step of the application process this year, from numerous personal statement meetings, help with interview prep, and answering my many questions on Teams to sharing his own experiences at Cambridge. With the office so accessible and the counselors eager to help, it was very easy to reach out."
Helpful Advice
Is there a secret sauce to getting into a place like Cambridge? Charlotte shares her thoughts.
"First it's crucial to select a course you are genuinely interested in. When I was preparing to apply, I did a lot of research on different psychology courses to ensure I was picking one best suited to me. This really helped me when writing my personal statement because I could show genuine passion. The application process is arduous and I think you can only get through it with a subject you love. Passion also makes a difference when competing with other very qualified students."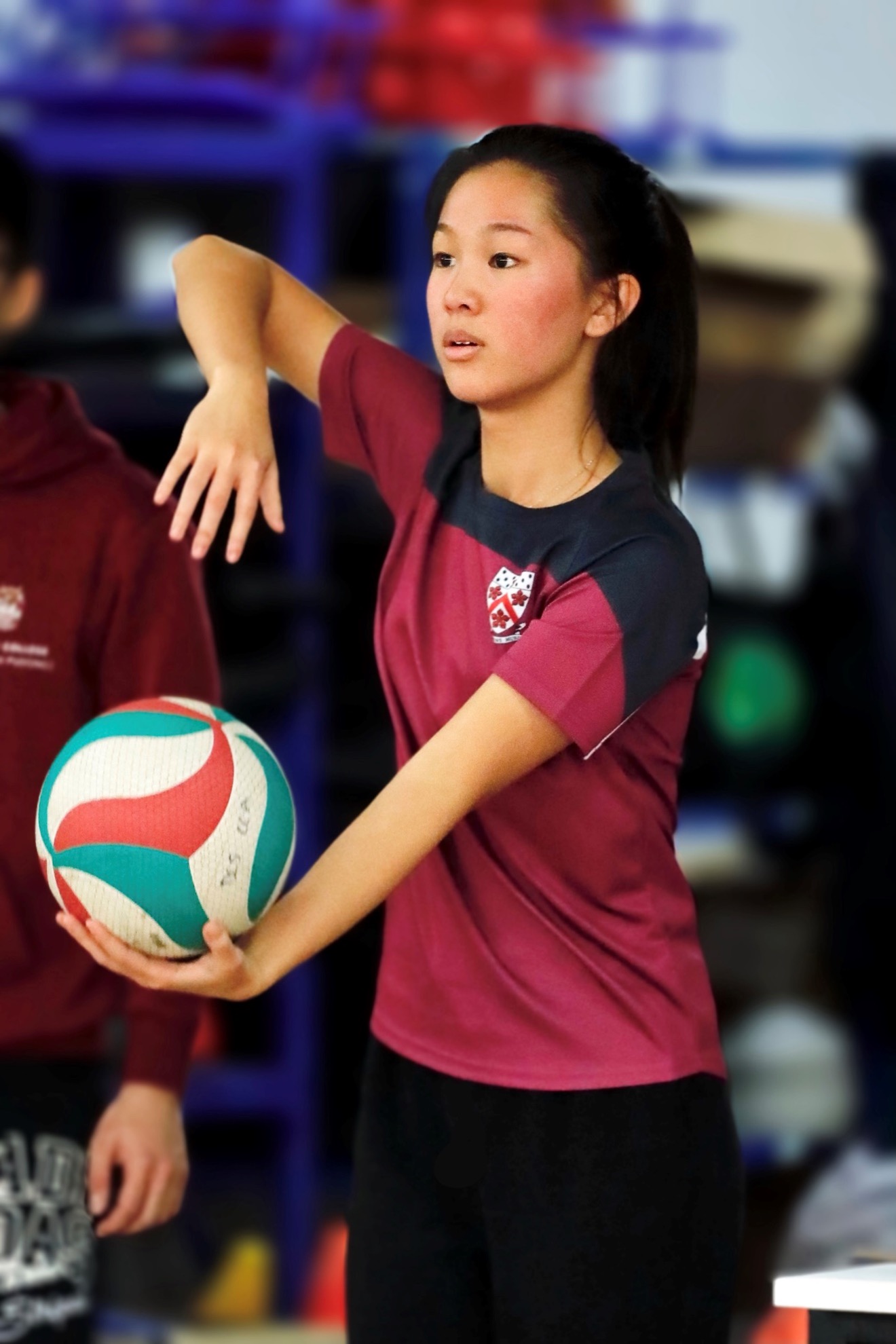 She cites the application interview as the most challenging part and how wider reading was key to acing it as it gives you more to draw from when answering questions. It was also helpful for her to do practice sessions with teachers or peers to familiarize herself with thinking on the spot.
"Even though these things may not help create perfect answers, they demonstrate passion and critical thinking," she shares. "And, regardless of the outcome, interview prep is a very enriching and valuable process."
Finally, she emphasises that it's very important to have a support system of friends, family, and teachers. "I'm especially grateful for my parents and their constant support, and how they were fully involved in my application process without giving me additional pressure."
Living Worldwise
Charlotte embraces the Dulwich concept of Living Worldwise. "Dulwich does indeed embody Living Worldwise. We come into contact with so many diverse stories; this helps us develop more informed, well-rounded perspectives with which we can better connect and engage with the world." She is looking forward to applying her interests and talents in causes that she is passionate about.
We wish you the best of luck at Cambridge and beyond, Charlotte!