Meet Class of 2022 Graduate: Jonathan O
Many know Jonathan O. as one of the most accomplished musicians in the College. On numerous occasions over his four years at Dulwich Pudong he has captivated audiences with his soulful saxophone performances.
But Jonathan is much more than just a musician. He is someone who in his own words "tries to engage with the world in multiple different aspects and contexts in order to achieve self-actualisation." He truly embodies what it means to Live Worldwise.
Musical Beginnings
Jonathan was born in Beijing and spent his childhood years in Guangzhou, Shanghai, and Sydney before returning to Shanghai and joining Dulwich Pudong in Year 10.
During his younger years, music—first piano and later saxophone—preoccupied his time and had a great influence on him.
He quickly distinguished himself in the musical world and accumulated a number of awards. He attained first place awards while playing in a Symphonic Wind Ensemble a Big Band in Australia and then in 2017 he won the first place for the Dora Simm Trophy in the New South Wales State Solo Championships.
Jonathan kept up his musical interests after joining Dulwich Pudong, and he is well known for his impressive saxophone playing both as a soloist and as part of numerous College ensembles. His impromptu renditions of classic Christmas carols at the 2020 Winter Concert is the stuff of legend.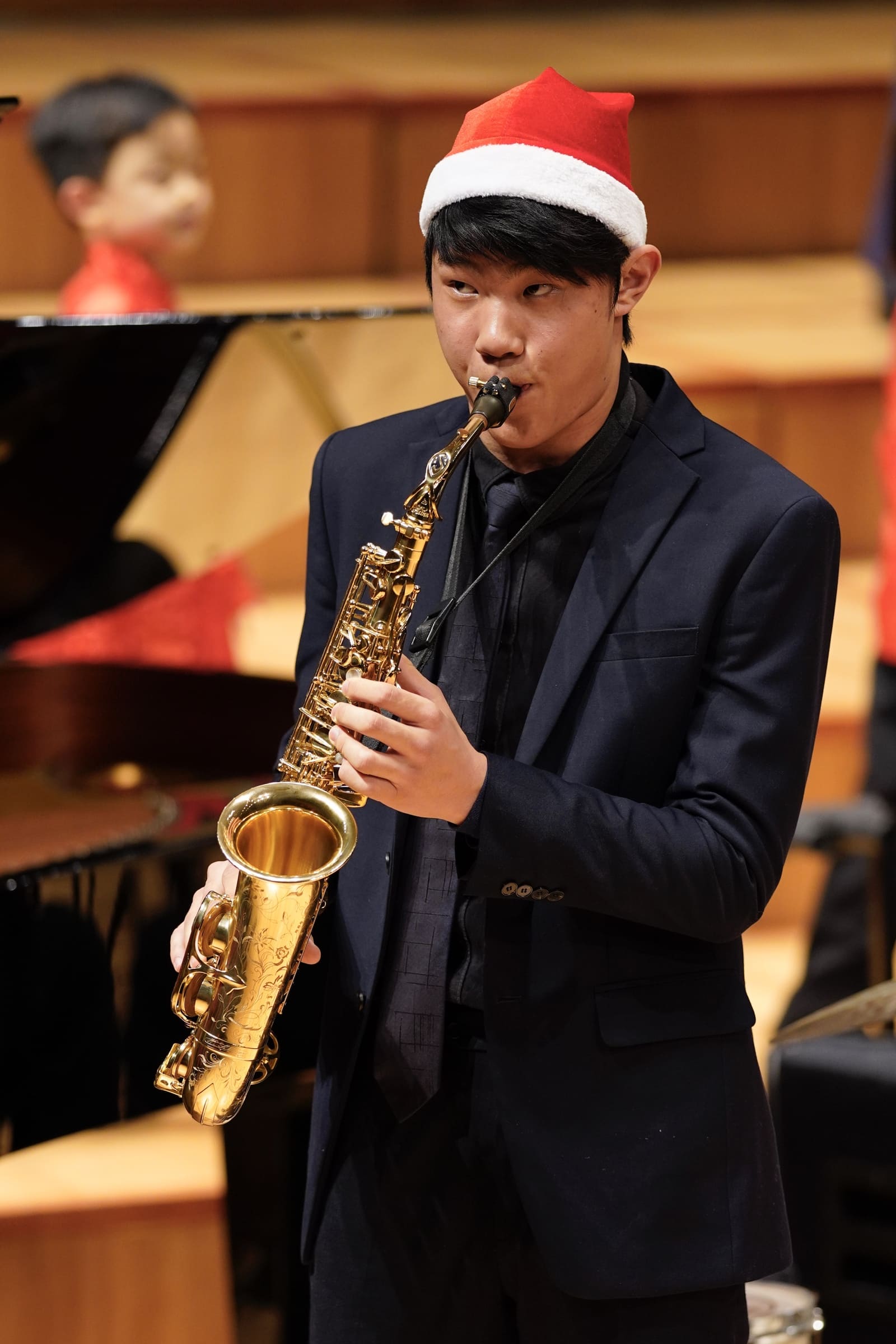 However, it would be wrong to consider him only as musician. Whilst at Dulwich he developed a keen interest in economics, which he intends to study at University in the fall. He shares, "Through economics, I found a sense of clarity as it connected me to a world that I once thought was incomprehensible."
Journey of Self Discovery
Jonathan reflects on how he has grown through his experiences at Dulwich.
He thoroughly enjoyed participating in the Wizard of Oz musical. "The production was an eye-opening experience," he shares. "I had a great time seeing the operations within a musical and learning how to play the clarinet in a relatively short amount of time. I formed great friendships and it was a pleasure to play among such accomplished musicians."
Jonathan also learned to balance academics and his musical commitments such as bands, orchestras, organising concerts, and more.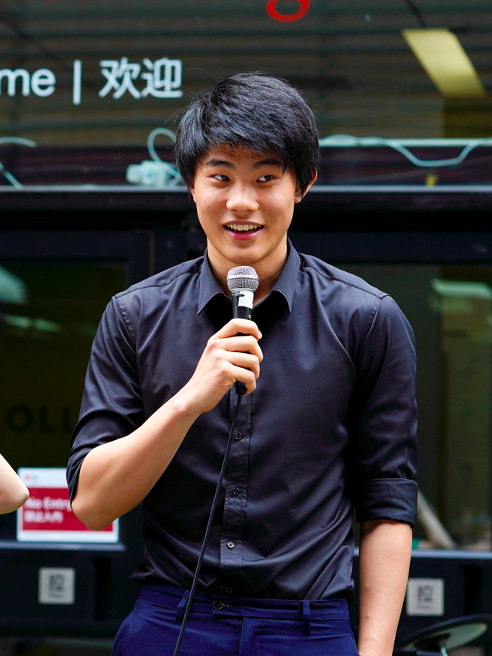 "In trying to improve my academics, I had to sacrifice quite a bit of time dedicated to music. For me, what was important was not trying to eliminate these trade-offs but finding an acceptable equilibrium in the time spent for both areas."
Jonathan admits, "Despite all my talk about music, I found out through a slow and arduous process of self-discovery that I did not want to become a professional musician."
Instead, his love of music will be reserved for personal pleasure. "I found that concentrating all of my energy to music actually took away from the experience."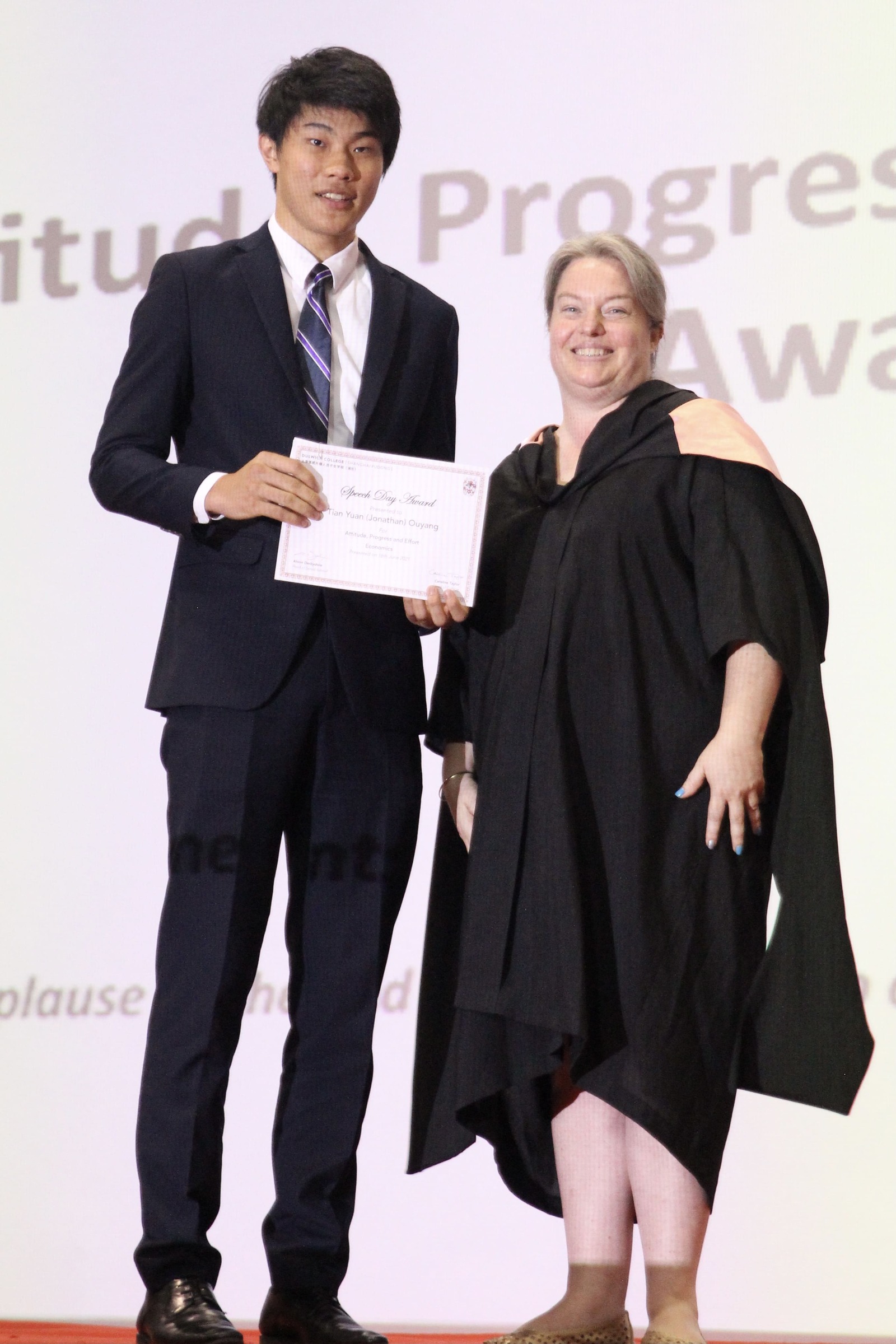 Holistic Pursuits
Jonathan credits Mr. McGee, his Senior School economics teacher, with having a big influence on him.
Jonathan cites Mr. McGee's persona and impactful way of teaching which was something entirely different to what he had experienced before. "He completely and utterly changed my societal and worldly perspectives while helping to open a plethora of gateways to the world that lays before me," Jonathan shares.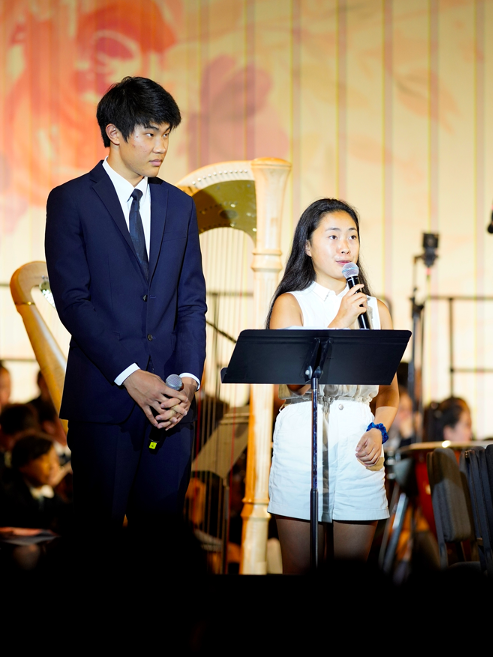 Music remains an interest which continues to inform his academic pursuits. For example, in his IB Extended Essay he opted to focus on music, investigating the fascinating question of what constitutes '"original" in music, a topic which has been debated for quite a while in the academic world and has come to mainstream attention through the practice of sampling.
Jonathan shares, "It may seem to be a quite a weird contrast in the fields of study – economics and music. I suppose I was satisfying my interest in both worlds."
In the IB learner Profile, Jonathan was nominated and celebrated as a student who demonstrated in-depth knowledge in music. To demonstrate this quality, a student must explore ideas, issues, and concepts that have global and local significance.
Jonathan was able to pursue academic achievement in both Chinese and English languages. He earned and graduated with a prestigious Bilingual IB Diploma, one of 10 graduates in the Class of 2022 to receive this distinguished achievement.
Outlook on the Future
Jonathan admits that he dreads change and the thought of going off to university has felt daunting at times. He greatly appreciated the support he received at Dulwich, as well as from his family, which has made him feel well prepared.
He credits the university counsellors and teachers for their support and assistance. One example is "Transition Tuesday," which is designed to teach students how to live and survive independently.
The idea of a "best fit" school deeply resonates with Jonathan. He realises that "any university on this planed will be filled with an immense amount of information, which you will never be able to absorb in a lifetime. What matters is your effort in your studies."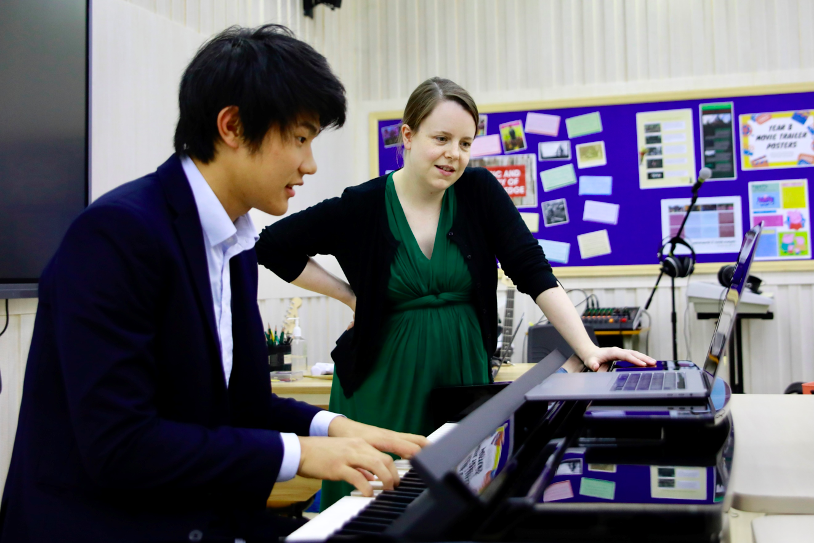 Jonathan intends to study economics at university, sharing, "The study of economics appealed to me greatly. It trained me to be more critical, to be a better researcher and to be more curious."
His outlook on the future is notably optimistic. Jonathan is confident that great things await him, no matter what challenges come along.
As he looks ahead, he concludes, "We should strive to make the most out of what is in front of us. We should focus on becoming the best version of ourselves and creating lives that are fulfilling."
Congratulations to Jonathan and the Class of 2022. We look forward to seeing how you apply your multiple talents to your future endeavors!