Meet Class of 2022 Graduate: Serapion L

During her five years at Dulwich Pudong, Serapion discovered her passion for veterinary science and used her time at the College to improve the lives of animals in Shanghai.
Serapion has a clear life goal—to make a difference in animal welfare. "I aspire to create an animal sanctuary and work in conservation," she says.
She cites Dulwich's holistic education as a big influence on her future aspirations. "I will look back on what I learnt here and the importance of considering all perspectives and Theory of Knowledge (TOK) themes as I try to pave a way for all animals to be happy alongside humans," she shares.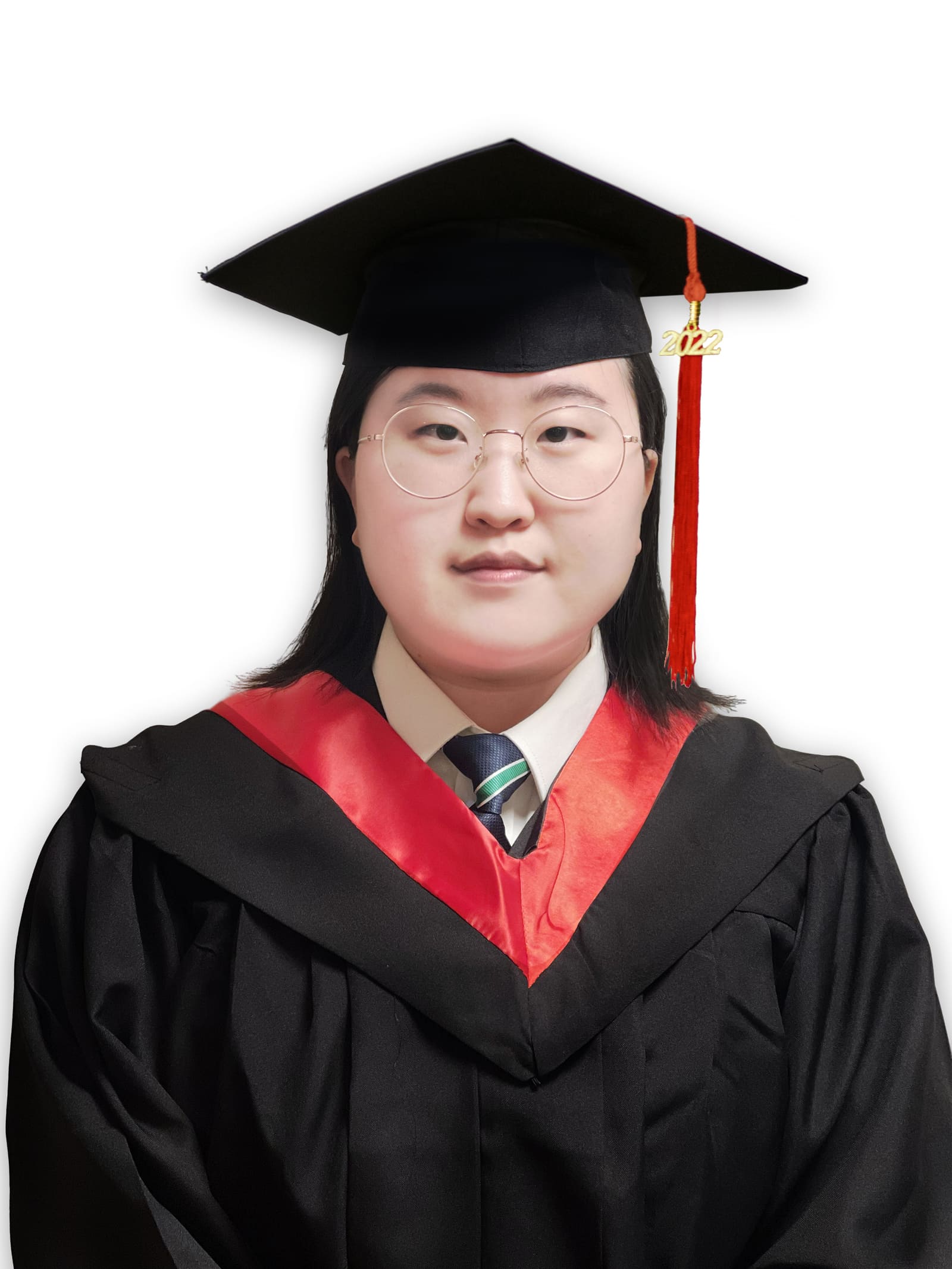 A Strong Foundation
Serapion's life journey has been guided and reinforced by her supportive parents. "They taught me how to be a decent human being and gave me the freedom to test out what I liked and wanted to do. But they also never let go of my hand to guide me when I made mistakes."
In her younger years, Serapion found many of her previous teachers to be polite but distant. Things were different Dulwich Pudong. "I saw teachers here to be actually friendly and this environment really helped me develop," she shares.
She credits Dulwich teachers who helped her to improve in learning and as a person. "With their friendly encouragement, I was able to step outside my comfort zone and gain confidence to reach the point where I stand now," she says.
Academically, Serapion has thoroughly enjoyed the sciences. "They have always been fun for me. The sciences helped me understand the world by answering the questions I had. I also enjoyed the experiments we did in class."
Serapion chose biology as her Extended Essay topic, where she performed experiments assessing the impact of caffeine on baker's yeast. "The process was a mix of stress and fun," she says. "But above all it helped me see that I truly enjoy biology and it is a subject I wish to study at university."
Within the IB programme, Serapion found TOK to be most challenging and rewarding. She was intellectually engaged by studying the difference between 'truth' and 'fact' and the evaluation of morals.
"I believe the skill of understanding and evaluating multiple perspectives is one of the most valuable skills I have learnt at Dulwich," she says.
Co-Curricular Activities (CCA) also provided Serapion important opportunities for development outside the classroom. "Concert Band kept me engaged with music, and my Art Auction CCA and CAS project kept my artistic side going."
CAS Project
Serapion led an exceptional CAS (Creativity, Activity, Service) project which blended her interest in animal welfare and artistic talent through the Art Auction CCA. Students in the CCA created artwork which was then auctioned to raise funds for Anne's Animal Shelter and Shanghai Paw Pals Animal Rescue Cat Shelter.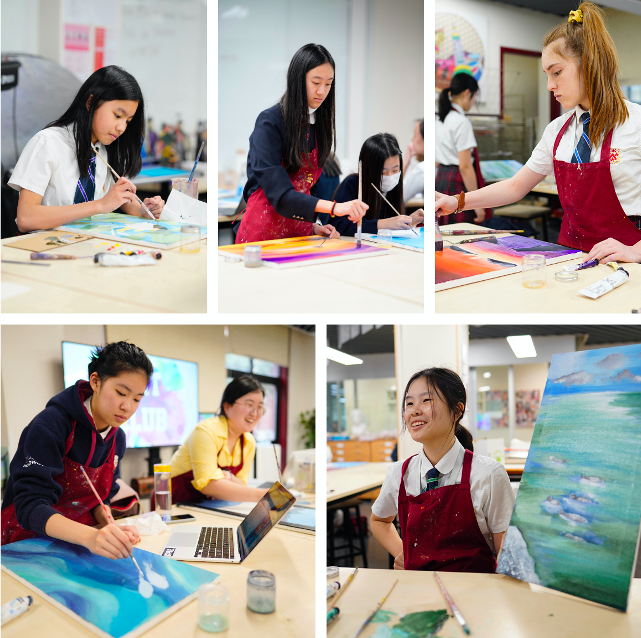 The student artwork was auctioned via a website she designed. Parents and teachers were invited to browse the website and place bids. In the end the auction raised 7,106 RMB for the two animal shelters.
"It was a very fulfilling experience, and I am happy to have contributed to improving the welfare of the shelters' animals," Serapion recalls. "Being able to help animals truly means a lot to me. I love them all so much."
Through the Art Auction CCA project, Serapion developed many abilities, from painting skills to leadership capability. "Although planning the auction was stressful at times, I am very glad I did it. The love I have for animals and desire to help them is one of the major reasons why I aspire to become a veterinarian.
She feels a deep appreciation for everyone in the Dulwich community who engaged with the auction, either by contributing art or purchasing the pieces: "Without everyone's willingness to participate, none of it would have been possible."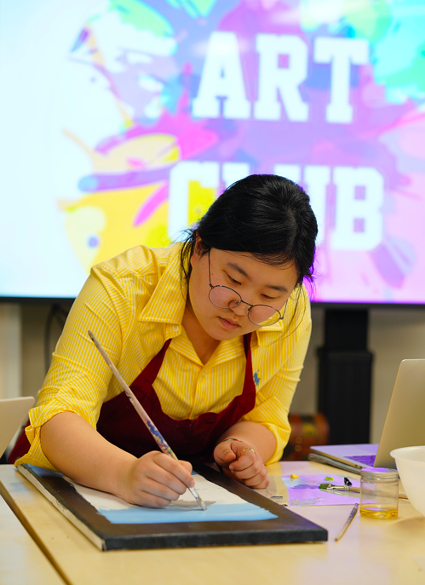 A Future in Veterinary Medicine
Her experiences at Dulwich have inspired her to pursue a career as a veterinarian. "I am excited to become a professional vet. I cannot wait to be able to help animals with everything that I've got!"
Her academic sights are firmly fixed on the University of Edinburgh for the study of veterinary medicine. "It is a great school for biochemistry, forensic science, and zoology in addition to veterinary medicine. Edinburgh is also home to The Roslin Institute , which is the birthplace of Dolly the Sheep. I'm looking forward to getting a top-quality education to fully develop into a good veterinarian."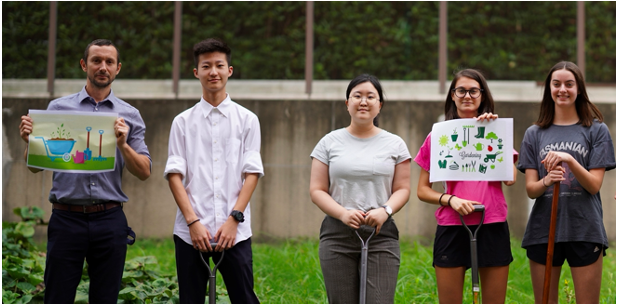 The time between graduation and university is bittersweet. Whilst Serapion is looking forward to university, she is sentimental about her years at Dulwich.
"I will miss my friends and my teachers the most. I might also miss the 'silent' study room, as well as the chocolate croissants and the waffles that were half-covered in chocolate," she adds.
Serapion says that the Worldwise education she received at Dulwich has prepared her well for the future. "A Worldwise education helps students grow to be considerate members of society, who know about more than just themselves."
Congratulations Serapion! We look forward to watching you improve the lives of animals all over the world.