Meet Class of 2023 Graduate Eren E

Class of 2023 graduate Eren E spent the last two years of high school at Dulwich Pudong, completing his International Baccalaureate coursework here. He intends to study Psychological and Behavioural Sciences in the UK and hopes to pursue a career in clinical psychology.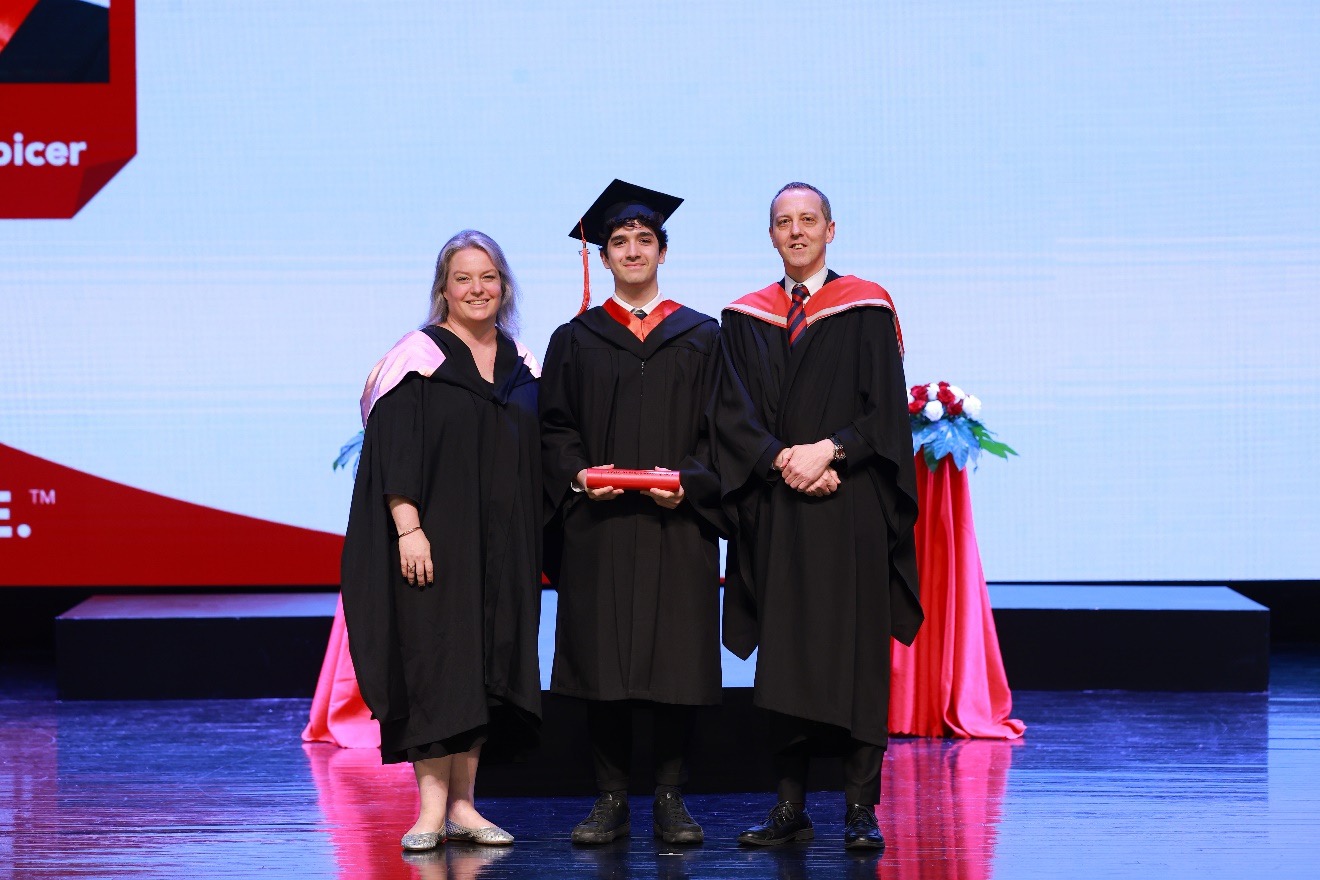 What inspired you to pursue Psychological and Behavioural Sciences?
Ever since my first Psychology lesson in Year 10 I have become increasingly more invested in the vast world of Psychology. The area that I have also found myself to be most interested in is Abnormal Psychology; that is, the causes, effects and treatments of mental disorders. As a result, I have decided to pursue a career in clinical psychology in the future.
Could you share with us a little about your application process for university?
Initially, I had no intention of applying to the University of Cambridge because I had convinced myself that I would not get in. It was my parents who convinced me that it was worth giving it a try and that I had nothing to lose, so it is thanks to them that I even applied in the first place! The moral of the story is that it is always worth giving it a shot, because you never know what will happen.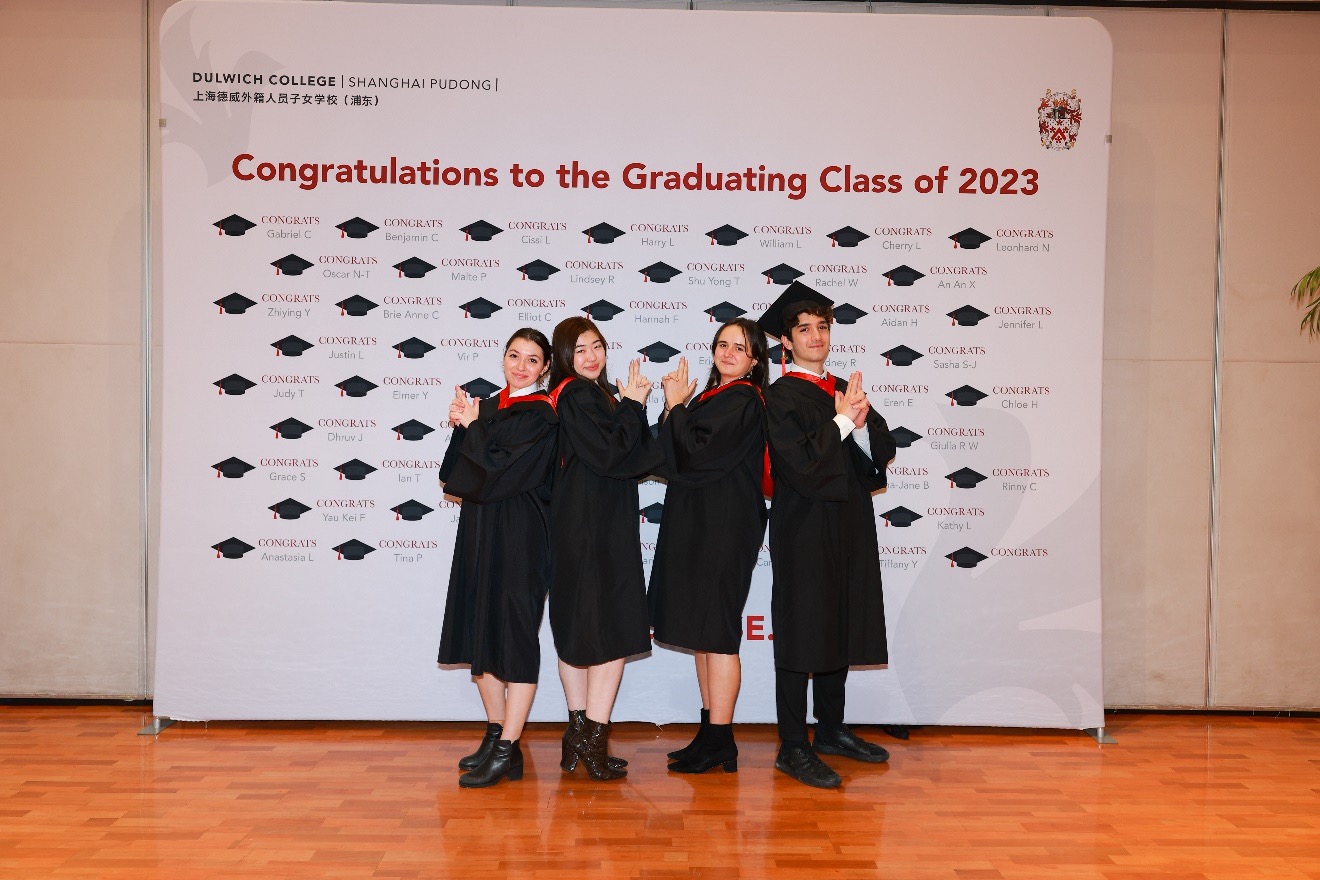 How did your university counselors help you prepare for the application process?
My university counselor aided me greatly in writing my personal statement for the university application by telling me precisely how I could improve it and how I could strengthen it. Since I rather spontaneously decided to apply to the UK, I did not really know how the application process worked there or which universities to apply to. My university counselor was very supportive despite the spontaneous decision and taught me everything that I needed to know to write a strong application.
You joined Dulwich Pudong at the beginning of the 2-year IB programme; how was the process of transitioning in? What helped smooth the way?
The thing that made it easy to transition was the large Dulwich network that helped me integrate into a new cohort of people at Dulwich College Shanghai. Since I had previously studied at Dulwich College Beijing, I already knew some people at DCSPD, thus making it easier to find friends. Additionally, I also had support from my older brother who had already completed the IB in 2021.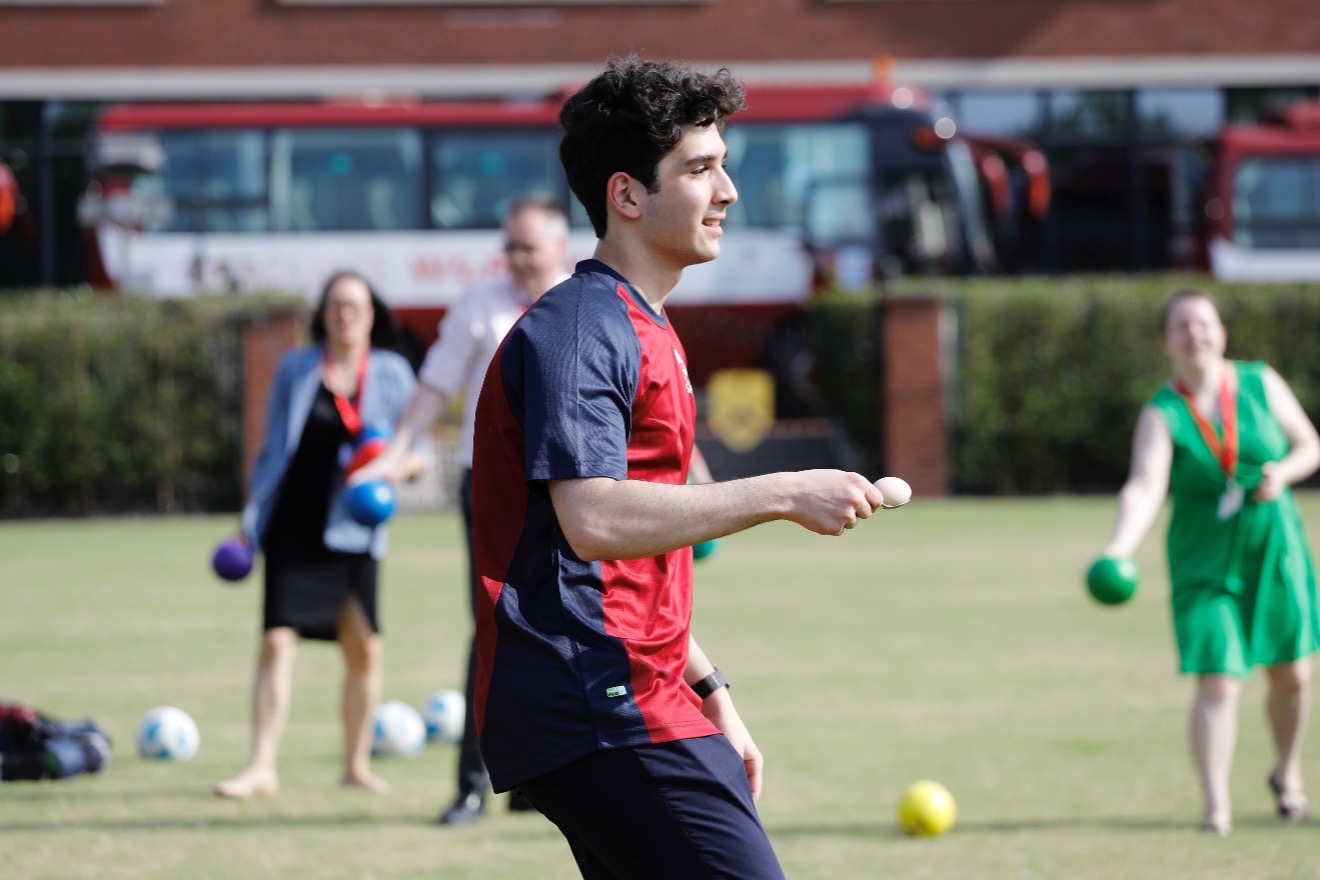 Dulwich Pudong teachers are well known for going above and beyond to support students. Any particular teachers you want to single out for their help and support along the way?
The teacher that has helped me the most during my IB journey is Ms. Thornton. Through her engaging lessons, my interest in Psychology was furthered and her way of teaching made it easy to learn all the content of the course with ease. On top of this, she has also helped me significantly in both my university interview preparation and my Extended Essay that I wrote on the topic: To what extent is Family-Based Therapy a more effective treatment than Cognitive Remediation Therapy in the treatment of Anorexia Nervosa in Adolescents?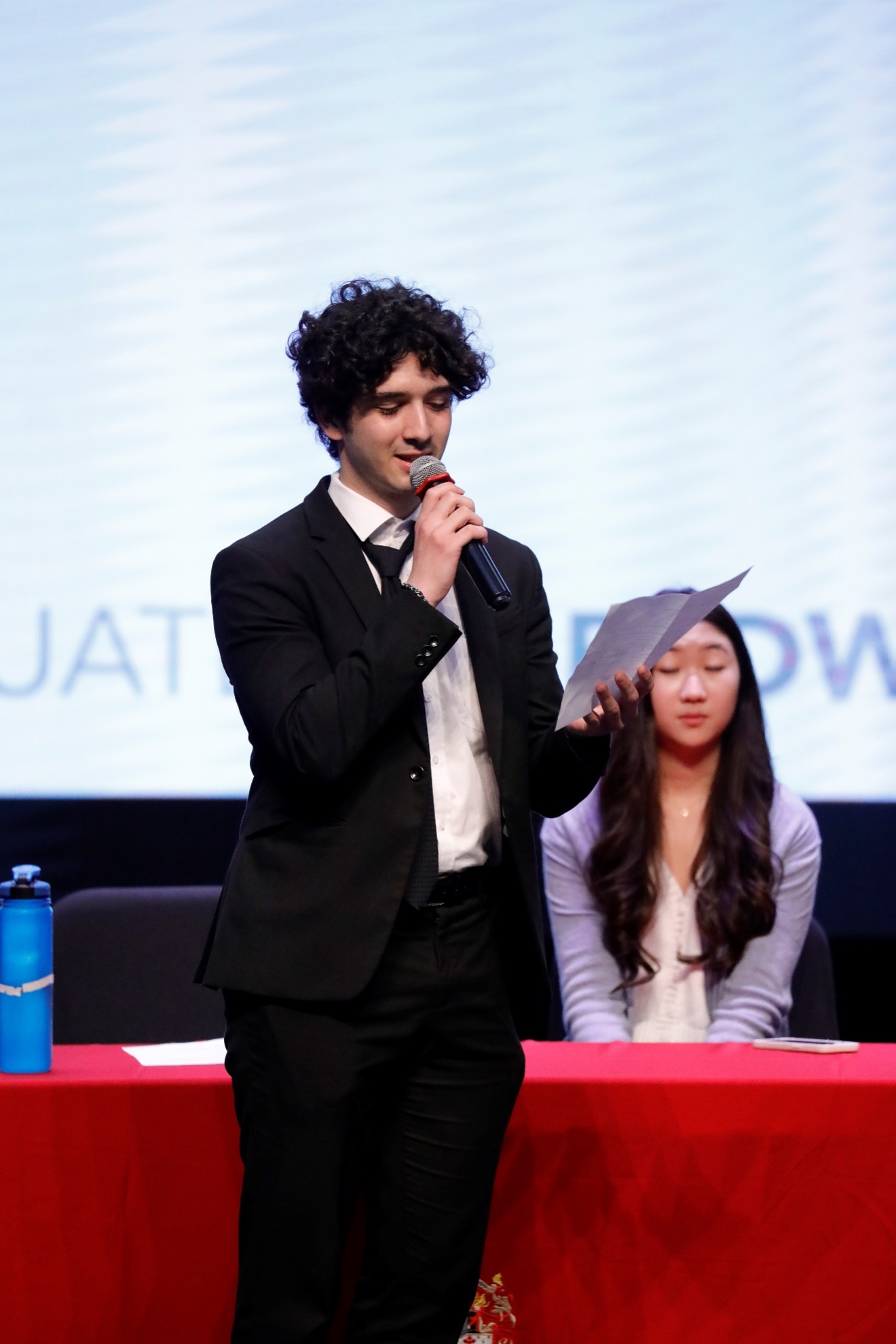 How did the holistic opportunities at Dulwich help prepare you for the future?
The main activity that I was part of was Dulwich Talks. My main contribution was organising the student and teacher workshops as well as the yearly Anand Debate. Dulwich Talks has taught me the importance of working together as a group. We had to allocate responsibilities, coordinate schedules, and tackle unforeseen challenges together. Additionally, since my role involved having to email students, teachers, and parents, it also fostered my communication skills, since clear and concise communication became essential in coordinating tasks, conveying information, and ensuring everyone was on the same page.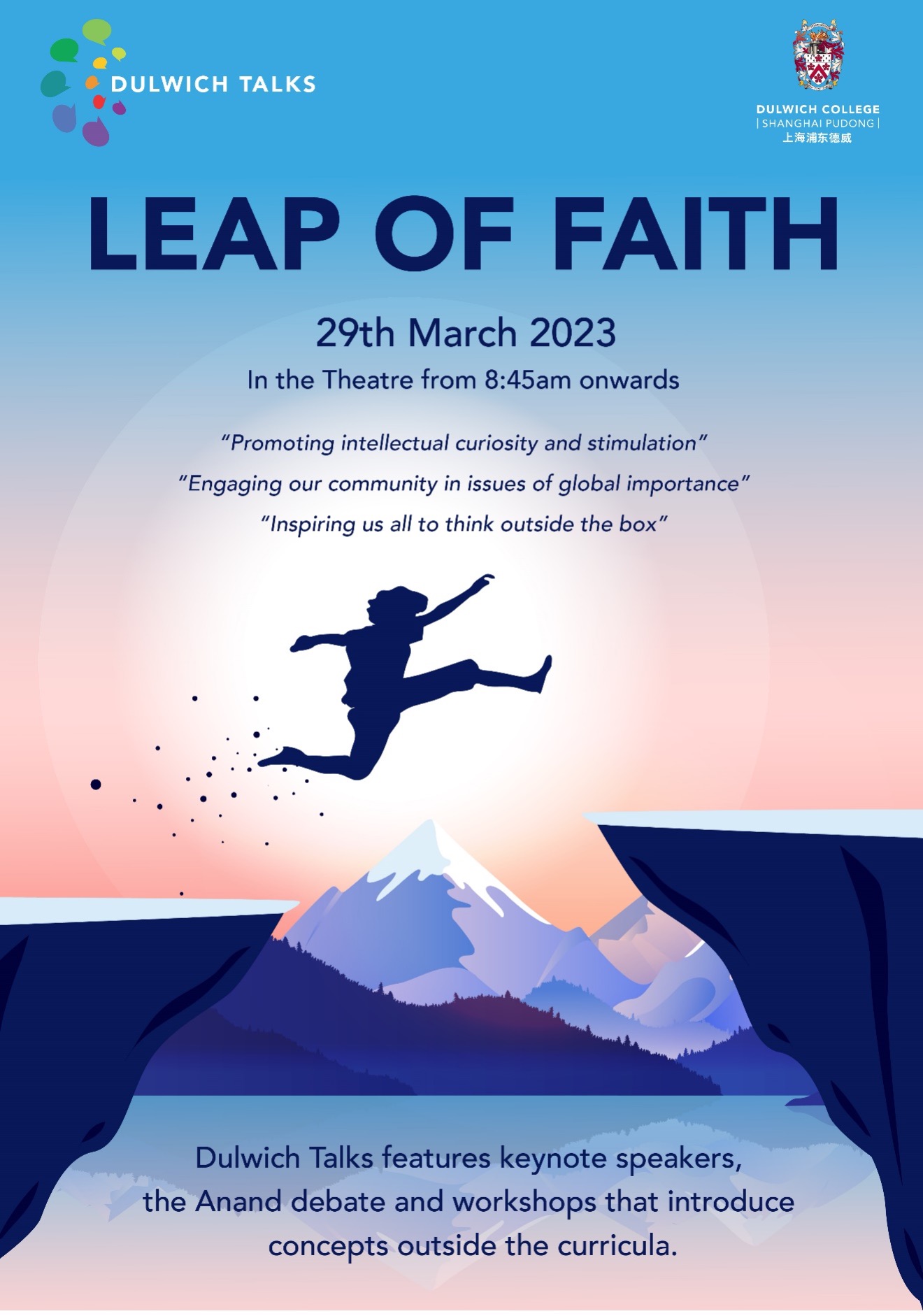 Tell us a little bit about Dulwich Talks and the Anand Debate.
Dulwich Talks is the Senior School's keynote academic event of the year. It comprises a symposium in which all of the upper Senior School students are engaged in stimulating multi-disciplinary talks, workshops, and panel discussions around a common theme. This year the Theme was "Leap of Faith".
The Anand Debate is our traditional student versus staff debate. The procedure is very rigorous and the winner is decided by a panel of judges. Of course the students won.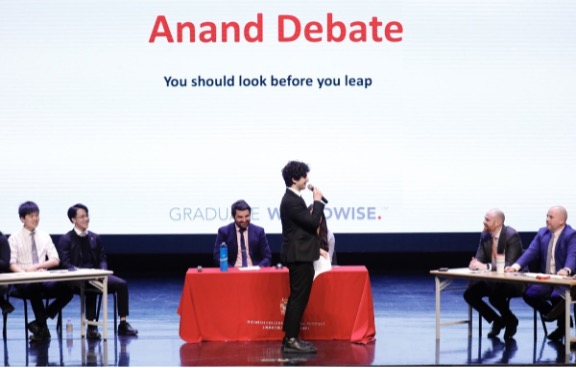 In his Graduation Address, Head of College Mr Russell talked about "Live Worldwise". What does Live Worldwise mean to you?
I think Living Worldwise means living in an interconnected community that spans across the globe, one made possible by being part of the Dulwich community which creates a support network throughout the world that one can rely on wherever they go.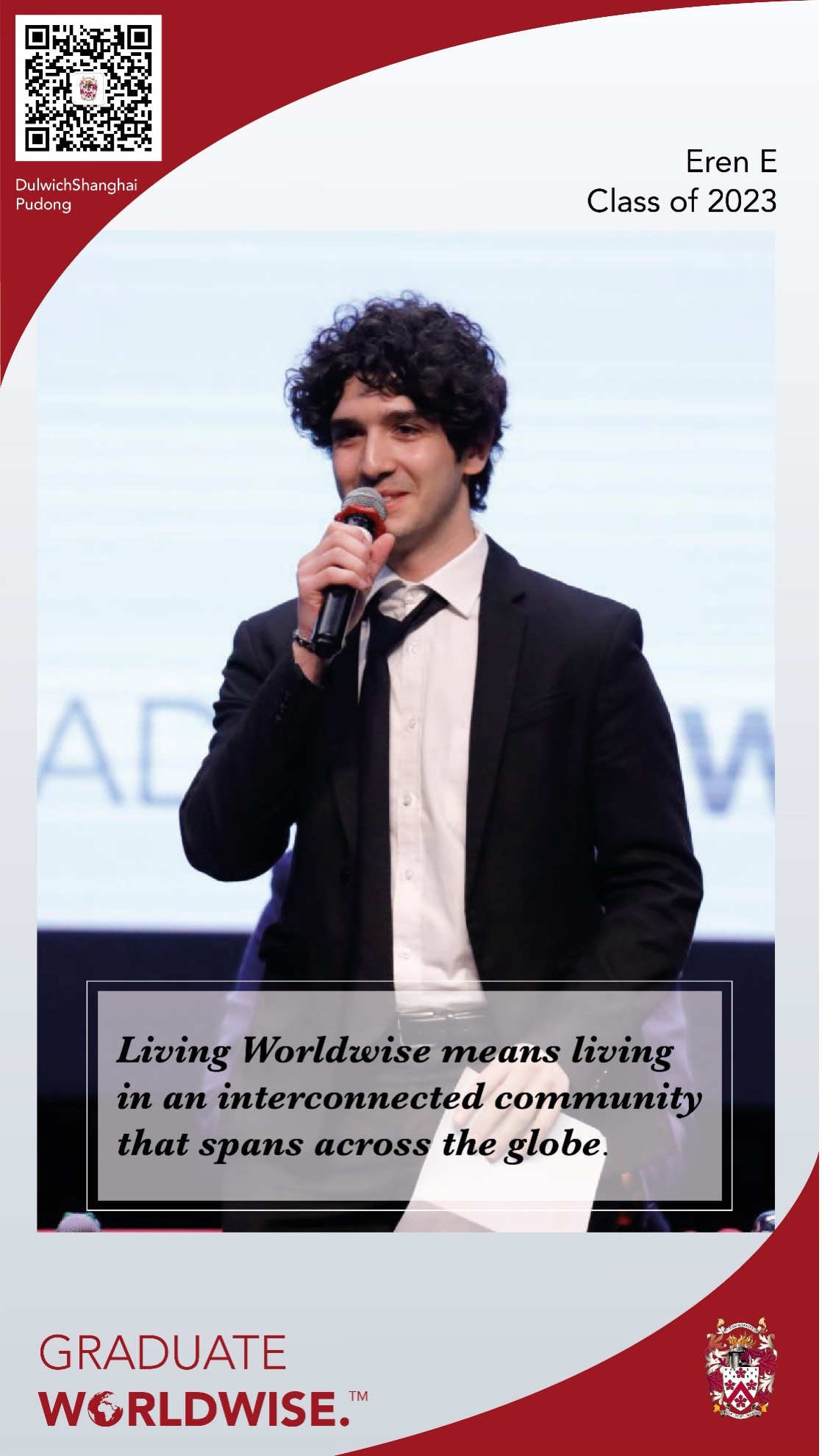 What are you going to miss the most about Dulwich?
The thing that I am going to miss the most is the time I spent with my friends throughout the years, surrounded by a supporting and friendly environment at Dulwich. I have had some unforgettable experiences that I will cherish throughout my life.