Meet Class of 2023 Graduate Tina P
Tina P has studied at Dulwich Pudong for 12 years, creating a legacy of outstanding musicianship along the way. She performed in a number of high profile performances over the years and was named Dulwich Pudong's Musician of the Year this year. She will be attending New York University in the fall.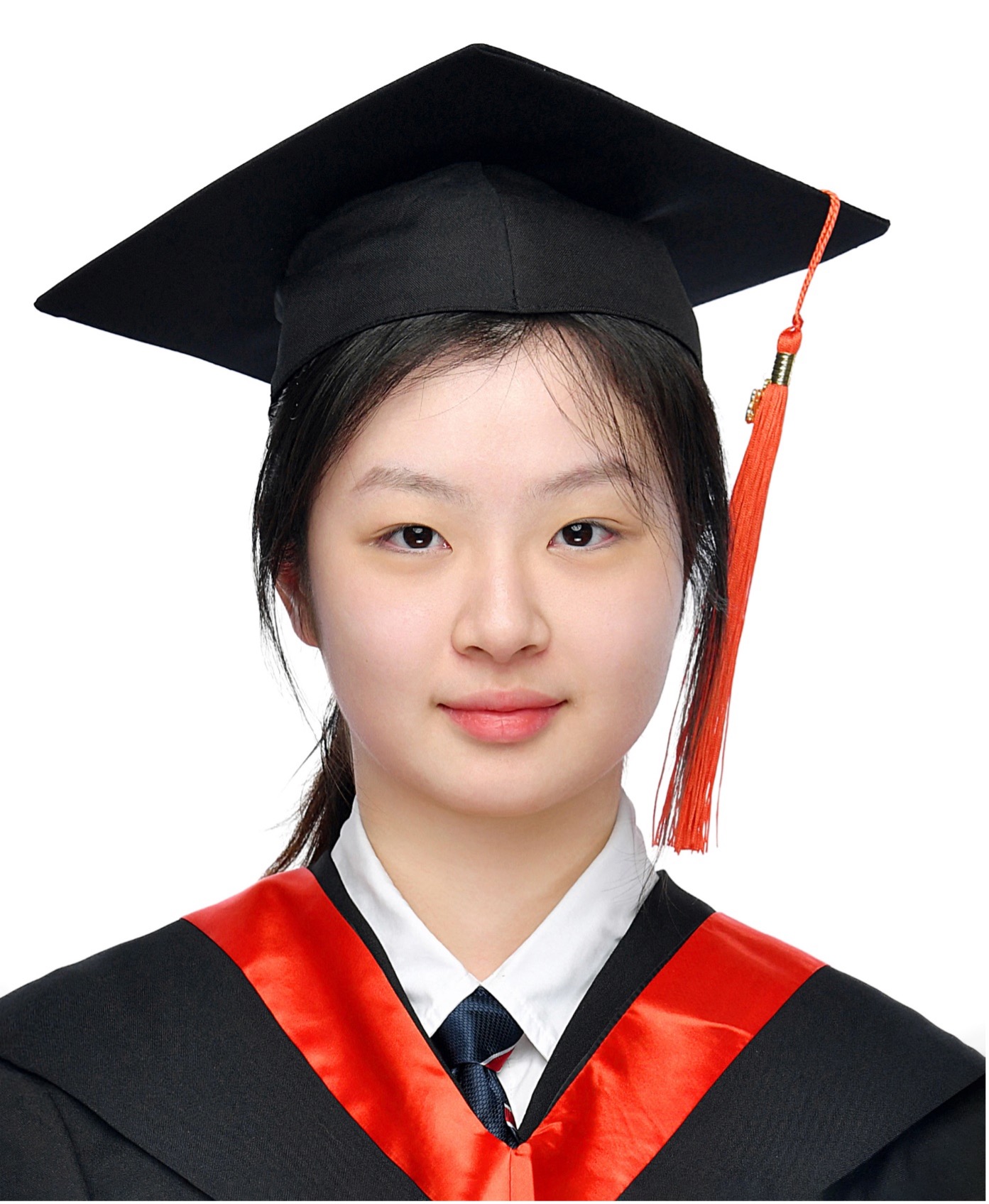 What do you intend to study at NYU?
Music composition, specifically concentrating on film scoring.
What inspired you pursue that course of study?
I've always been interested in music since I was a child, and I wouldn't say there was a particular person who inspired me but I definitely wouldn't be able to pursue this passion of mine professionally without the support of my parents.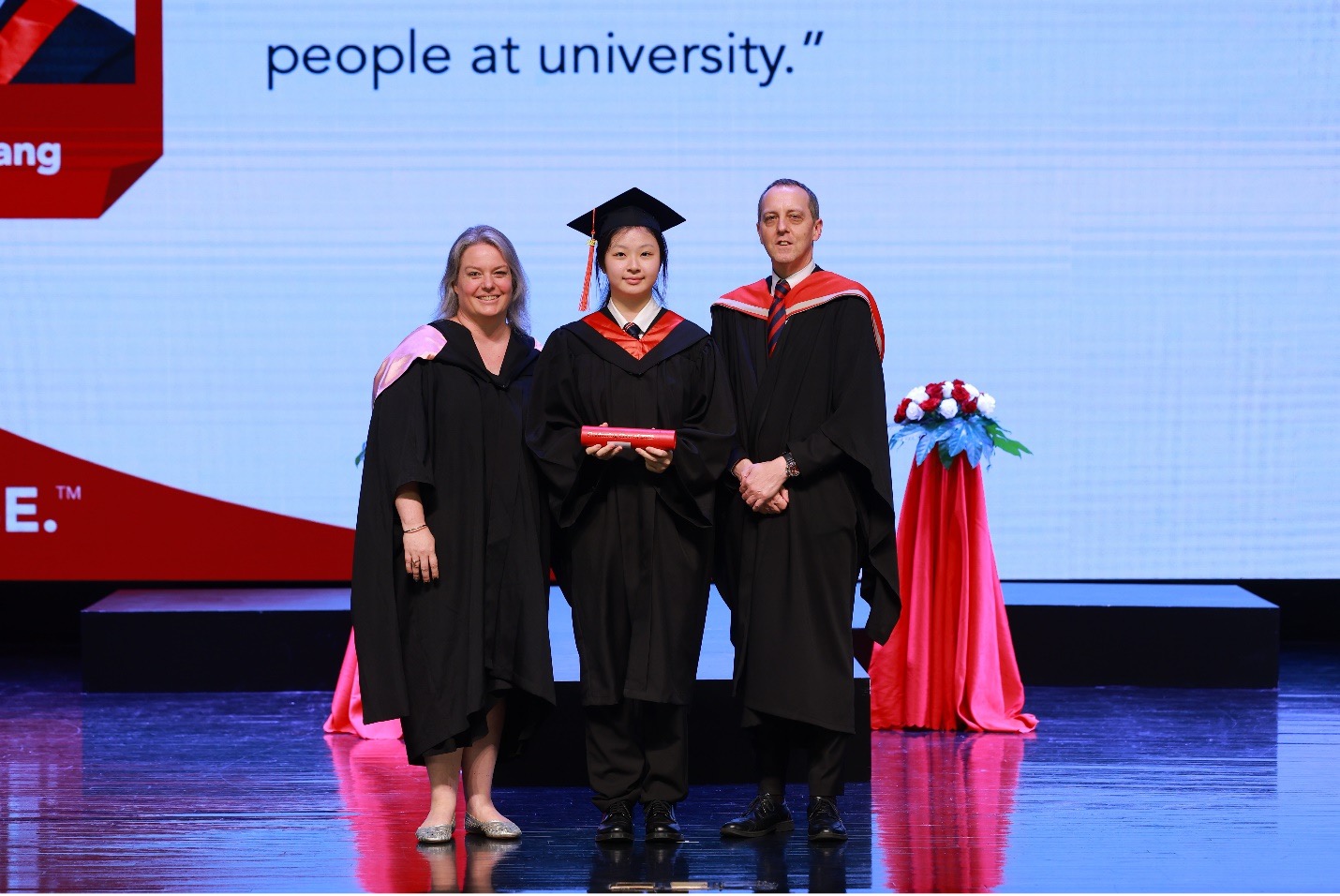 How did you decide which universities to apply to?
Although I knew I wanted to study music, I didn't want to study at a music conservatory because I wanted to study other subjects as well which I can then combine with music or pursue independently if I want to change majors in the future.
Why was NYU your best fit?
The music scene in New York is very diverse, so I think that there would be a lot of opportunities for me to get to know other composers and discuss our perspectives on music. The music curriculum at NYU is also very fitting for me as I have the opportunity to take film scoring courses.
How did your university counselors help you prepare for the application process?
They provided me feedback on my personal statement, which was a big part of my application.
Dulwich Pudong teachers are well known for going above and beyond to support students. Any particular teachers you want to single out for their help and support along the way?
I want to thank Mr Parker [Director of Music] and Ms Montague [Senior School English teacher] for writing my recommendation letters and Mr Watson for supporting us through the strenuous subject of HL Mathematics.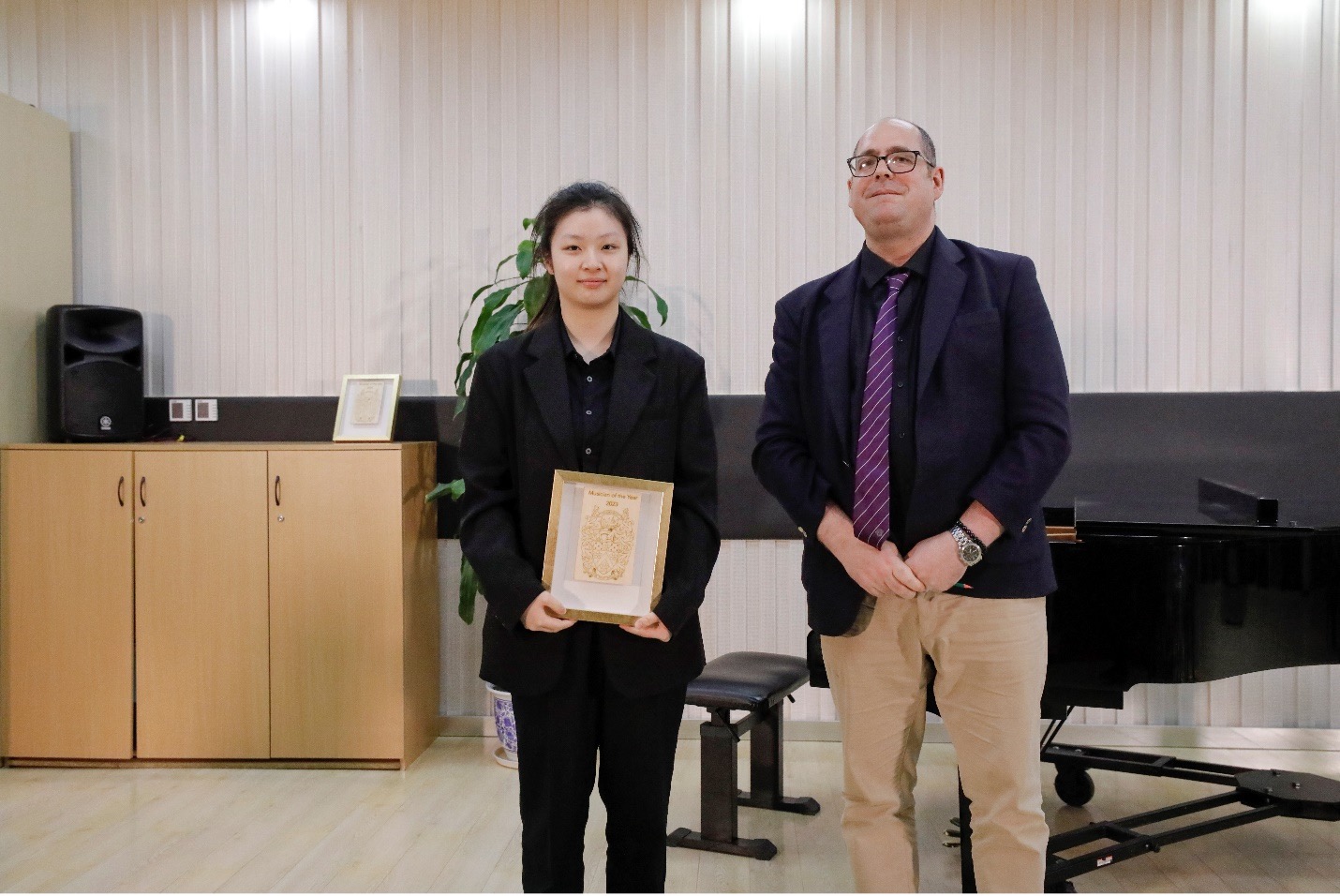 What were some of your most memorable performance experiences during your time here?
One of my favorite ones was the organ rendition of the school song during our graduation assembly. I also enjoyed participating in the Allegro strings performances, especially the time where I conducted the ensemble while playing the piano.

How has Dulwich supported your music journey?
Dulwich provided multiple opportunities for pianists like me to participate in big instrumental ensembles, starting from the orchestra in Year 3 to Allegro strings all the way up in Senior School.
Dulwich also allowed us to explore different instruments starting from a young age with the instrumental program in Year 5 where we studied either a brass or woodwind instrument. Being able to perform and work not only as a soloist helped me learn so much about music in general and gave me the skills to be conscious of and adapt to the players around me.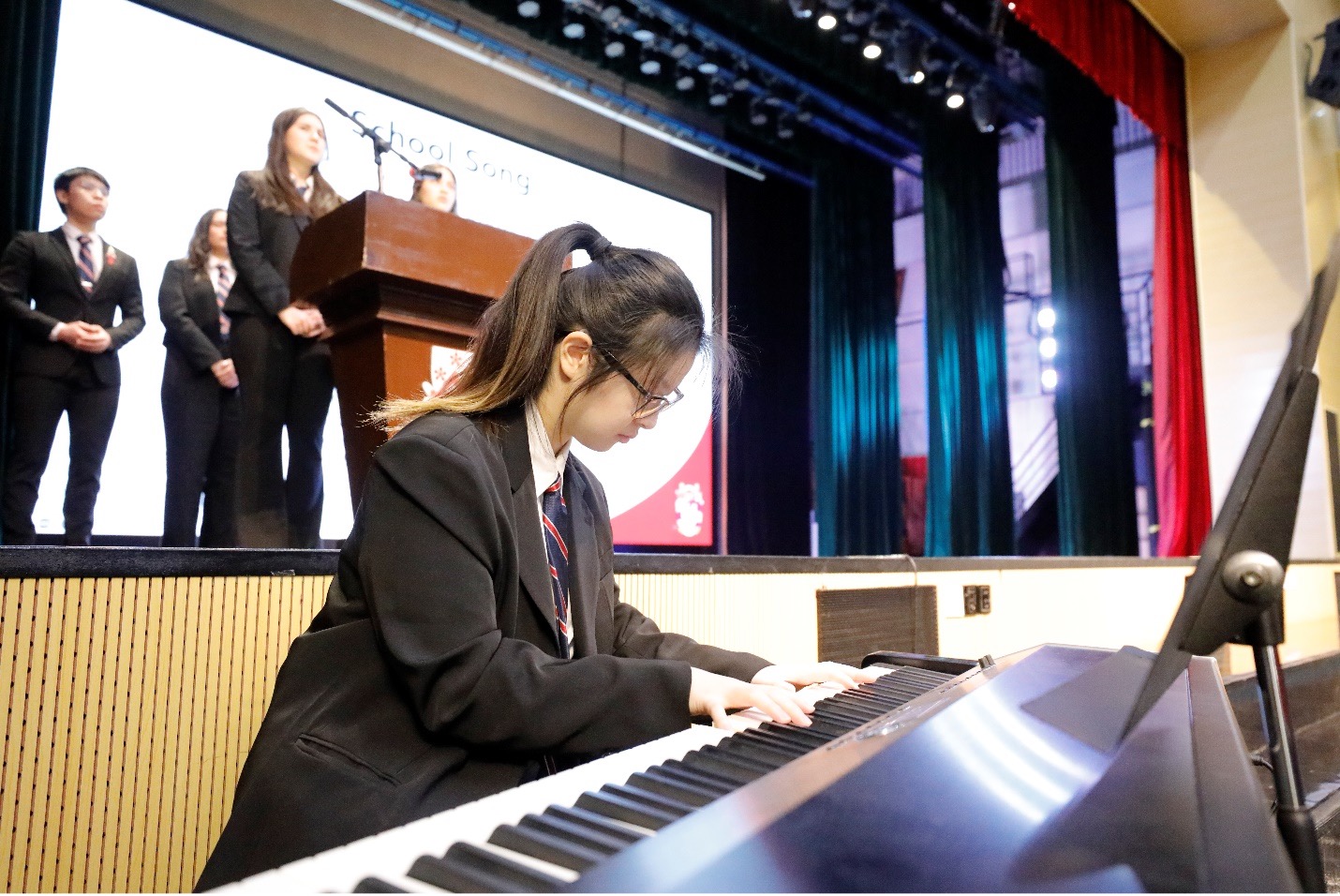 Beyond music, what other was extracurricular activities were you involved in?
I really enjoyed my time in the Craft Co-Curricular Activity (CCA) where I developed one of my favorite hobbies – crocheting. This CCA allowed me to contribute to bringing awareness to global issues such as the underpaid workers in the textile factories while doing something I love, which I will strive to continue into university and beyond.
In the Graduation Address, Mr Russell talked about "Live Worldwise". What does Live Worldwise mean to you to?
For me, living worldwise is to be aware of the world around us, recognizing the how we play a role in our community. It is to understand the similarities and differences in the culture and background of the people around you and respecting them, treating everyone with kindness to create a peaceful and harmonious society.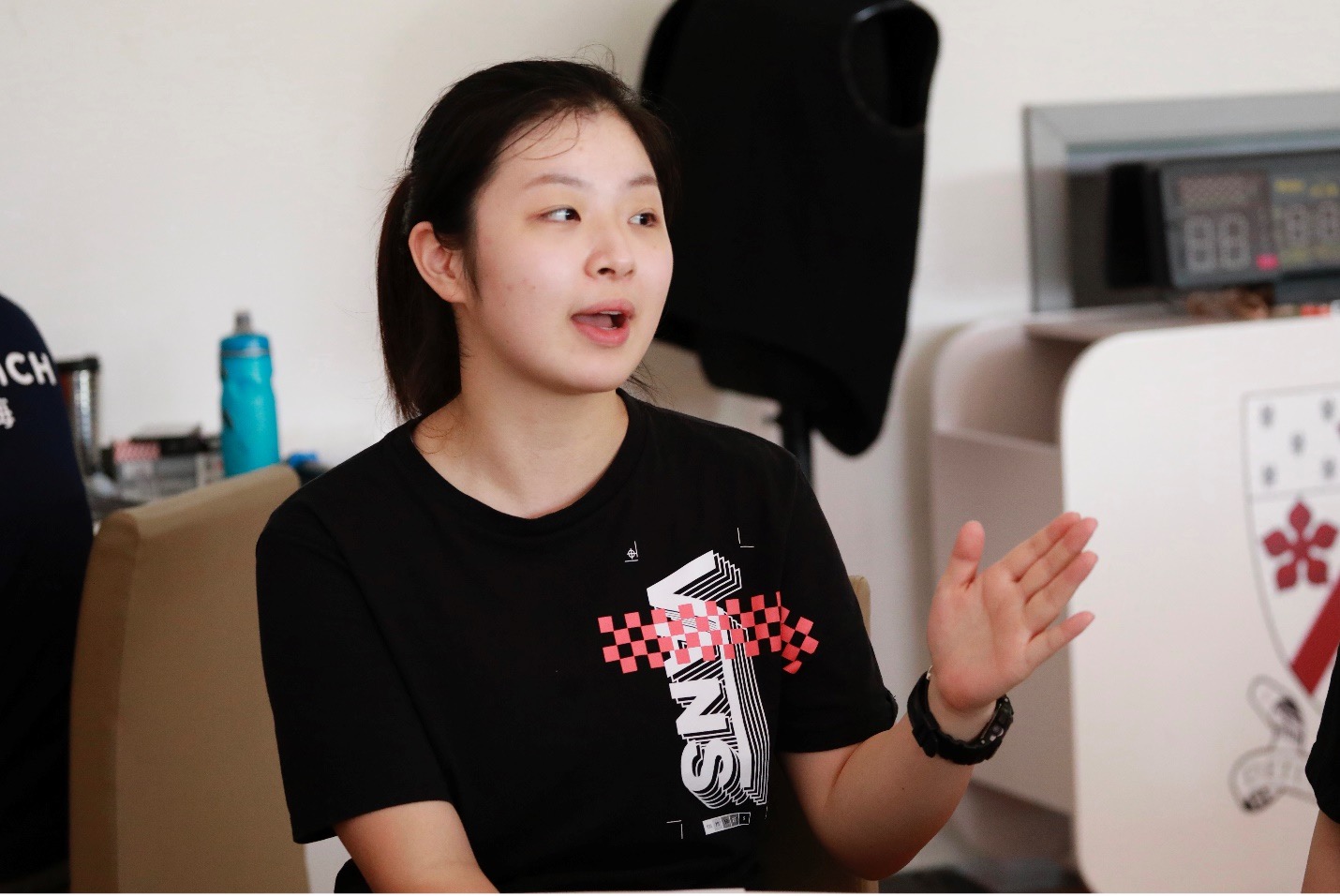 What are you going to miss the most about Dulwich?
I will definitely miss the tight-knit sense of community at Dulwich. The close connection that I've built with my classmates is something that I will treasure, and I will definitely try my best to stay in touch with the wonderful people I've met over the past 12 years I've spent here.