PAW students explain why animal welfare is so important to them
PAW (Protecting Animal Welfare) is one of the most popular Co-curricular Activities at Dulwich Pudong. It started in Senior School and was taken up by our Junior School students who have discovered a real passion for making the world a better place for animals of all kinds.
Students in PAW learn about the conservation and protection of animals around the world. We recently sat down with a few of our Junior School PAW volunteers to find out why animal welfare is so important for them.
Every school year, PAW puts on activities to raise awareness within the school and broader community about the issues surrounding animal welfare.
For example, for stray animals they find in our Jinqiao neighborhood, like little Isla pictured below who was found in Term 2, they proactively reach out to the community for support.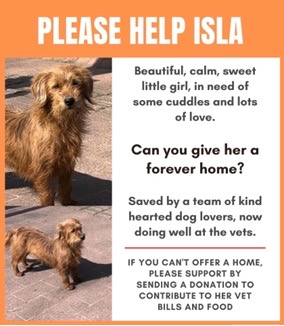 In addition they regularly organise activities which raise funds for local animal shelters to support their important work in giving a better life to animals who desperately need a loving home. Here are a few examples.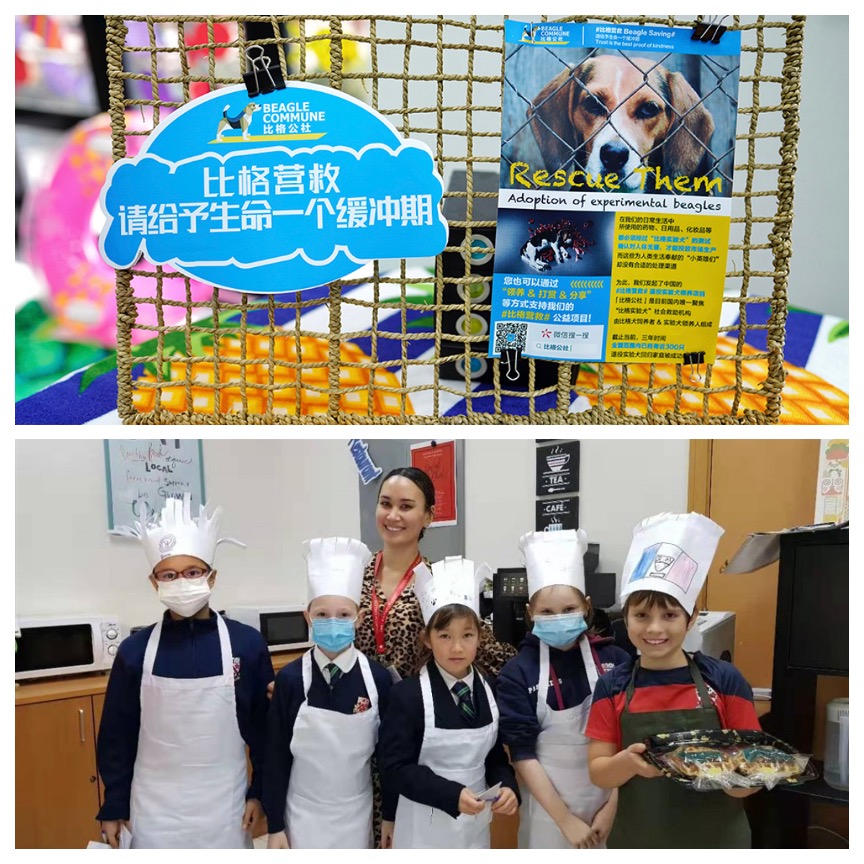 PAW volunteers have put on popular pop-up cafes for College staff, each with a different theme. The students researched what a typical cafe served for breakfast, found prices of the items online, went through food safety training and then created menus, hats and themed artwork. They also had real waitress/waiter training and learnt how to make a cup of tea and coffee.
A Front of House was deployed to ensure staff entering the cafe were on the guest list, while students set work to serving their teachers, making toast, brewing tea and coffee, and finally washing the dishes. Money raised was donated to local animal rescue organisations Anna's Shelter and the Beagle Commune.
Festive Family Film Night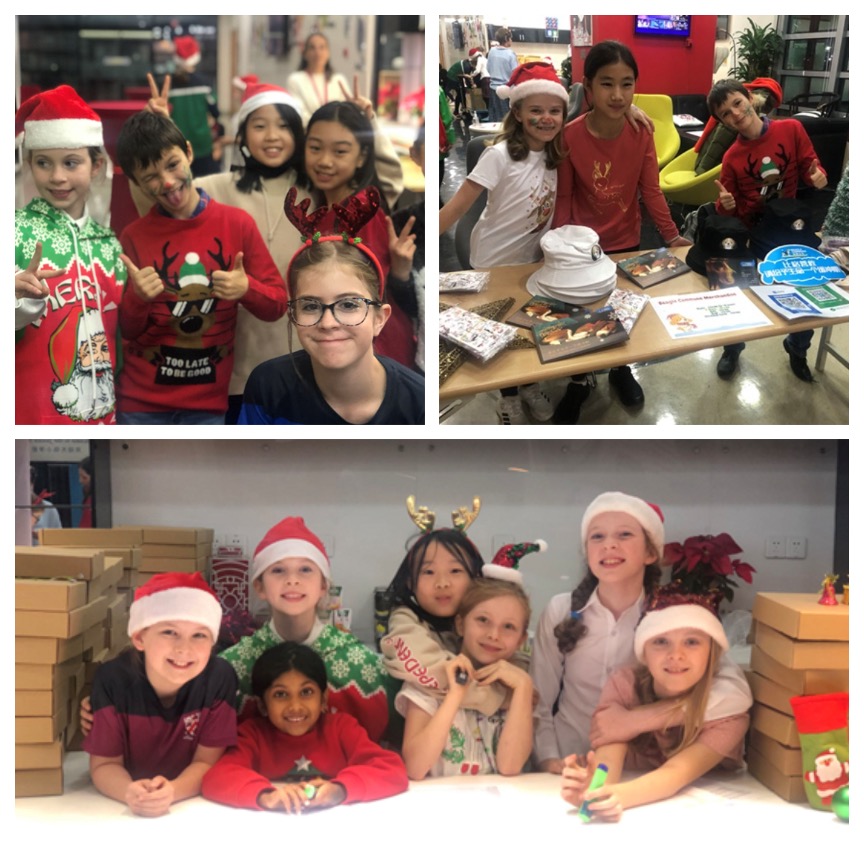 Last school year, to ring in the Christmas spirit, PAW organized the first ever Festive Family Film Night, held in the Mei Lan Fang Theatre.
They spent weeks surveying people to find out the most popular Christmas film to play, creating decorations, practicing their photography skills for the green-screen photobooth, and packing snack boxes for the event!
On the night, families shuffled in from the cold and were greeted by warm festive spirit. PAW students dished out snack boxes, took memorable family photos at the photobooth, painted faces and sold merchandise, all to raise funds and awareness for the Beagle Commune before the audience was treated to a screening of The Polar Express.
Community Market Yard Sale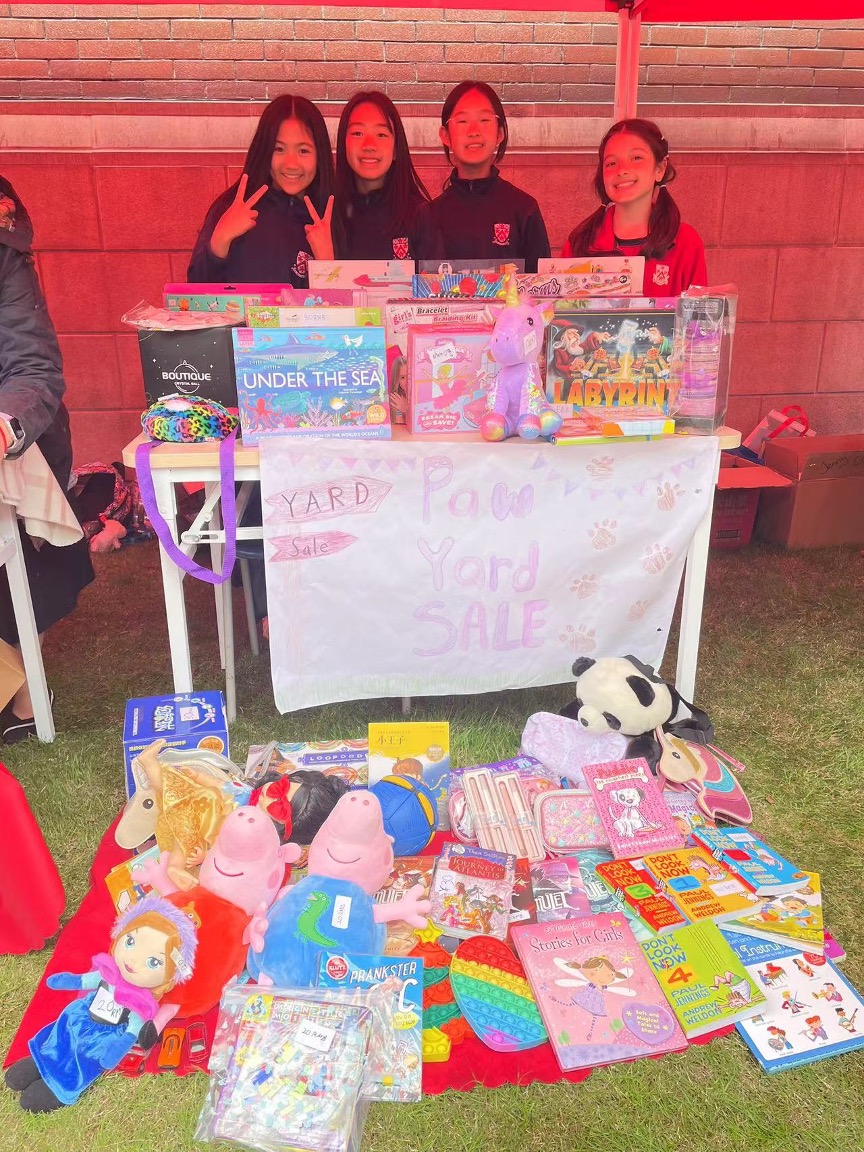 Most recently at our Community Market in March, they worked together to hold a Yard Sale filled with items from home they wanted to donate to raise money for charity.By the end of the Community Market, they had made 1000RMB for Furry Friends and JAR!

We are very proud of our Junior School volunteers for their care and concern and their determination to make a difference for animals around the world.