The Inspiring Story Behind Our New DUCKS Fitness Trail

Our DUCKS campus debuted some exciting new outdoor play equipment this year, the culmination of a long-term project led by our Green Panthers (GP) Co-curricular Activity students. The new equipment, which is primarily for our Early Years students (Toddlers, Nursery, and Reception), consists of a fitness trail in the Villa garden composed of natural materials.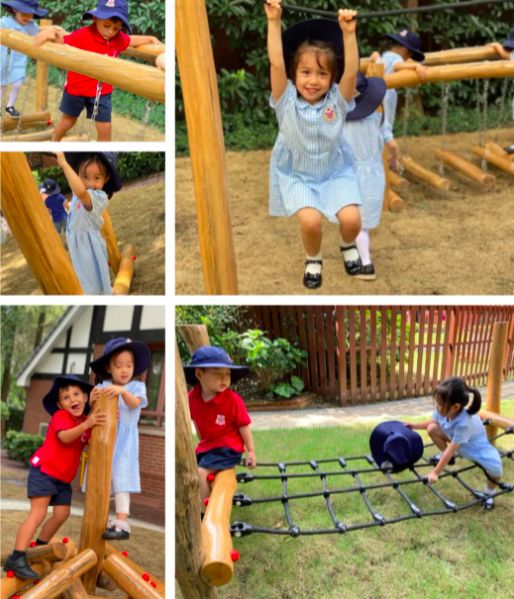 Says Ms. Mandy Jacqueline, Reception Kingfishers Teacher and DUCKS Sustainability Coordinator: "Much thought has been given to the space as a place to challenge children's learning, especially large physical movements. The trail has been set up in a purposeful way to encourage a sense of wonder, curiosity, independence and challenge whilst simultaneously keeping with the natural setting of the learning environment."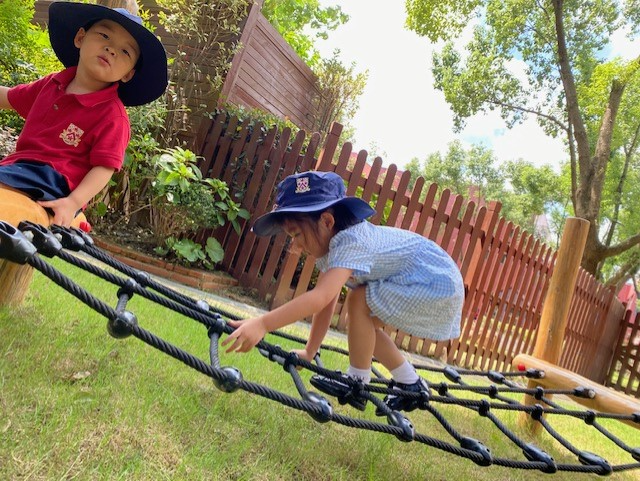 The idea for the project germinated before COVID. The Green Panthers had completed a number of projects focused on sustainability and wellbeing. Two of the projects were taking cuttings from plants around the school and nurturing them and re-purposing jam jars and other small containers, decorating them using sand and offering them as gifts to every class and office in the DUCKS campus. The children demonstrated great enthusiasm and a desire to do more.
Through subsequent discussion and the children's own initiative, the Green Panthers showed a desire to improve the health and fitness for the youngest DUCKS children. As they had many of their sessions in the villa garden, they came up with the idea of creating a fitness trail using natural materials in that very space.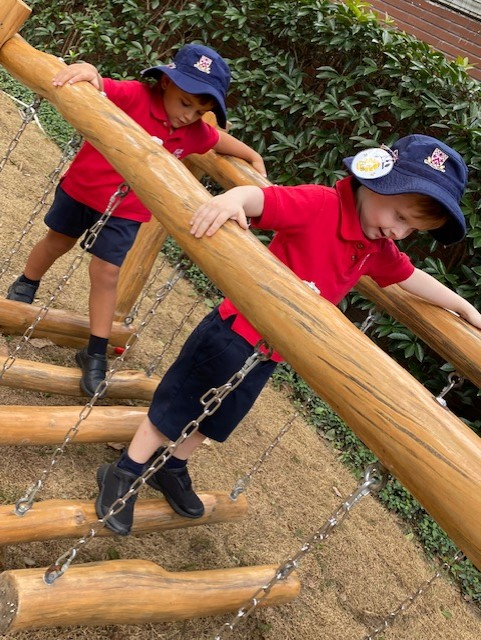 After thinking through the idea, it was time to formally propose it. The GP students invited Head of College Ms. Caroline Taylor and Head of DUCKS Ms. Katherine Weir-Davis to the Villa garden where they presented the idea. Each student took a turn to explain what they envisioned and the benefits it would yield.
The students showed great perseverance and stuck to their idea and now, after a slight delay due to COVID, the Green Panthers finally have the fitness trail they so eagerly and patiently worked for.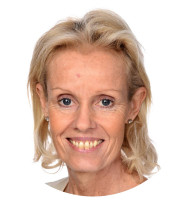 These opportunities for physical play support children to develop their core strength, stability, balance, spatial awareness, co-ordination and agility.
- Mandy Jacqueline, Reception Kingfishers Teacher
The project is part of our commitment to providing engaging spaces for our learners. Research shows that engaging learning spaces lead to optimal wellbeing and academic results. Says Ms. Jacqueline:
"By providing these further opportunities for physical play, we support children to develop their core strength, stability, balance, spatial awareness, co-ordination and agility. Gross motor skills provide the foundation for developing healthy bodies and social and emotional wellbeing. It's also lovely to wander over there and see the space being utilised and such fun being had."
It also shows that student leadership and student agency is something that we value from Senior School all the way down to our youngest learners.
Well done, Green Panthers!