This 2011 Alumni Is Launching a Global Robot Revolution
Class of 2011 graduate Elaine Wu recently came back to the Dulwich College Pudong campus to take part in HakD, the Dulwich annual hackathon. She brought with her a set of fighting robots, developed and produced by the team lead she leads.
Elaine is CEO of LeagueLBT Robotics and from her headquarters here in Shanghai this young entrepreneur is looking to lead a robot revolution around the world.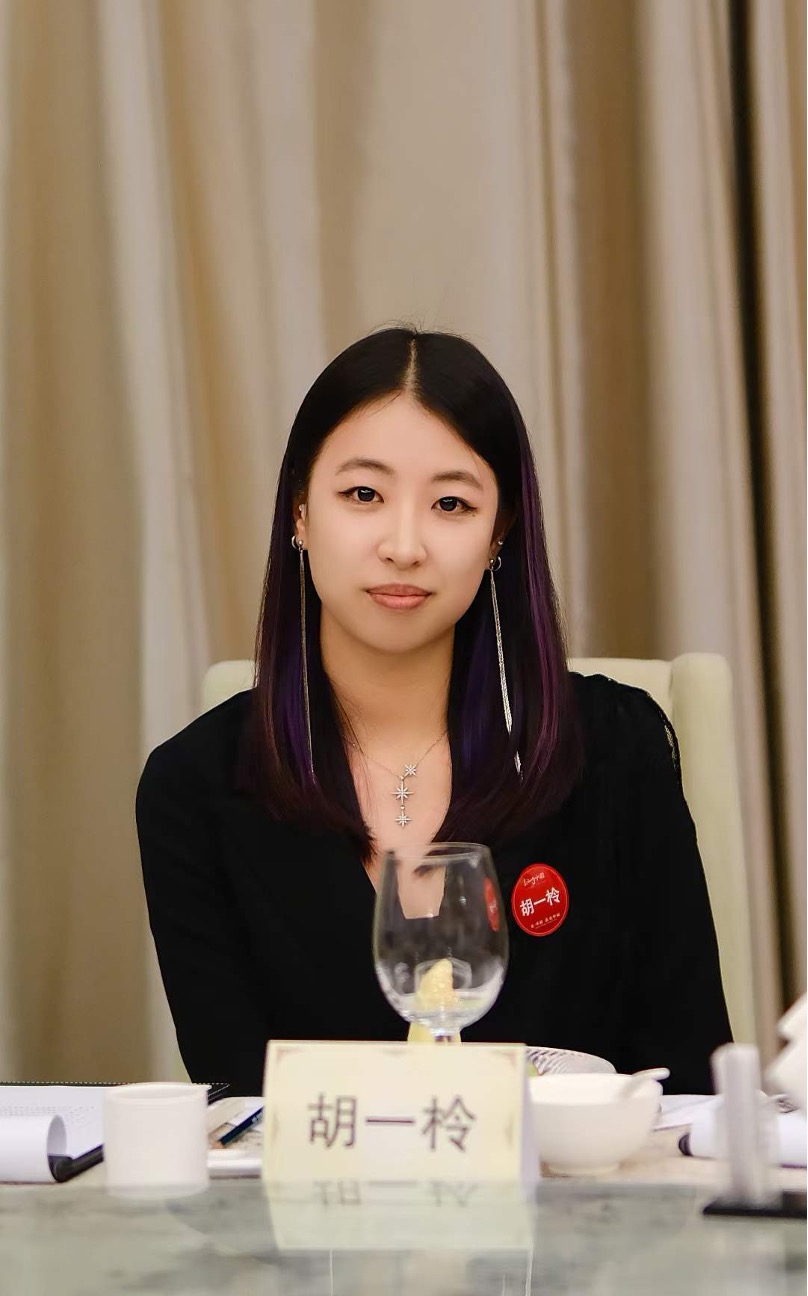 "Changing direction made me realize what I am really good at."
They say that 85% of future jobs haven't been invented yet and that was certainly the case for Elaine. After graduating from Dulwich, she went to Glion Institute of Higher Education in Switzerland intent on a career in hotel management. But halfway through she realised her passion lay elsewhere and switched to Sports and Entertainment management.
Elaine shares, "Changing direction made me realize what I am really good at and really interested in."
After completing her Bachelor's Degree, she returned to China where she jumped into a job in advertising. One day, by chance, she came into contact with the emerging field of fighting robots. After researching the industry more deeply, she decided to form her own team and make her mark in this fast-growing world.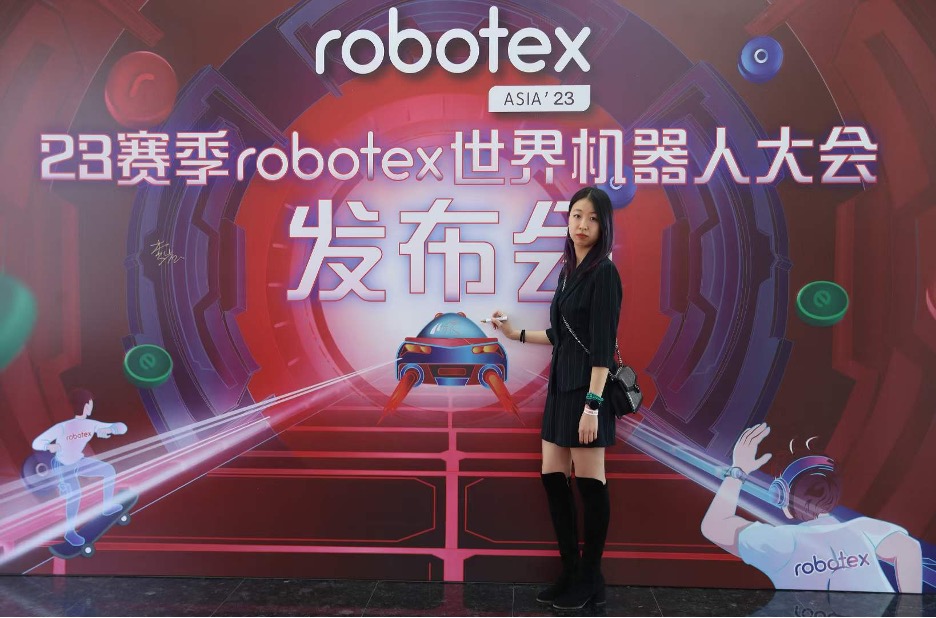 Elaine at the 2023 Robotex Tournament
She patiently grew her LeagueLBT Robotics fighting team until it caught the eye of DRG European fighting robot Championship (DRG), the organiser of European Championships, which is sort of the World Cup of fighting robots. Elaine's team was invited to participate, the first team from China to be invited.
LeagueLBT Robotics gamely fought their way to the quarterfinals. Buoyed by the success, Elaine was more determined than ever in her new career path.
So, what are "fighting robots"?
Competitive robot fighting is a little-known, but fast-growing industry in which teams build their own robots from scratch and then battle them in the arena, tournament style, with the goal of taking out the competition. Leveraging her management experience, Elaine built a team from scratch and developed a successful business model around it.
But Elaine is thinking bigger than just growing her own team. She believes that fighting robots ought to have a higher profile and everyone should have the opportunity to understand it and participate, especially young people.
Elaine shares that engagement in robot competitions brings many benefits to participants. For example the process of learning how to design and build competitive robots develops logic and critical thinking. It takes patience to construct the robots and then, finally, entering robots in competitions enhances self-confidence.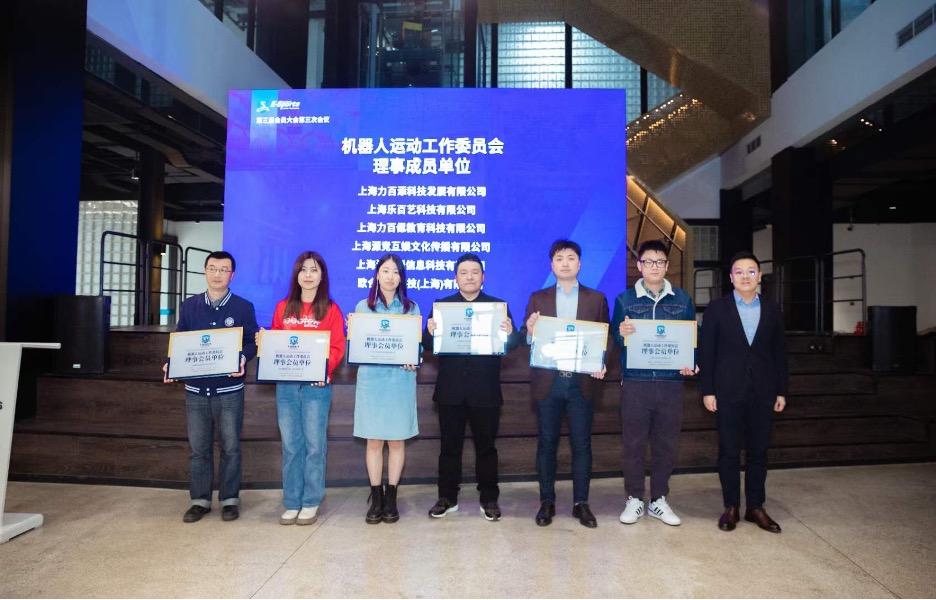 Elaine leads robotics working committee
Elaine is committed to driving the development of the entire fighting robot industry, attracting young people by providing training and putting them on the international stage of larger competitions, and at the same time, enhancing public awareness of the industry. Elaine is a genuine pioneer and hopes to be a role model for like-minded people.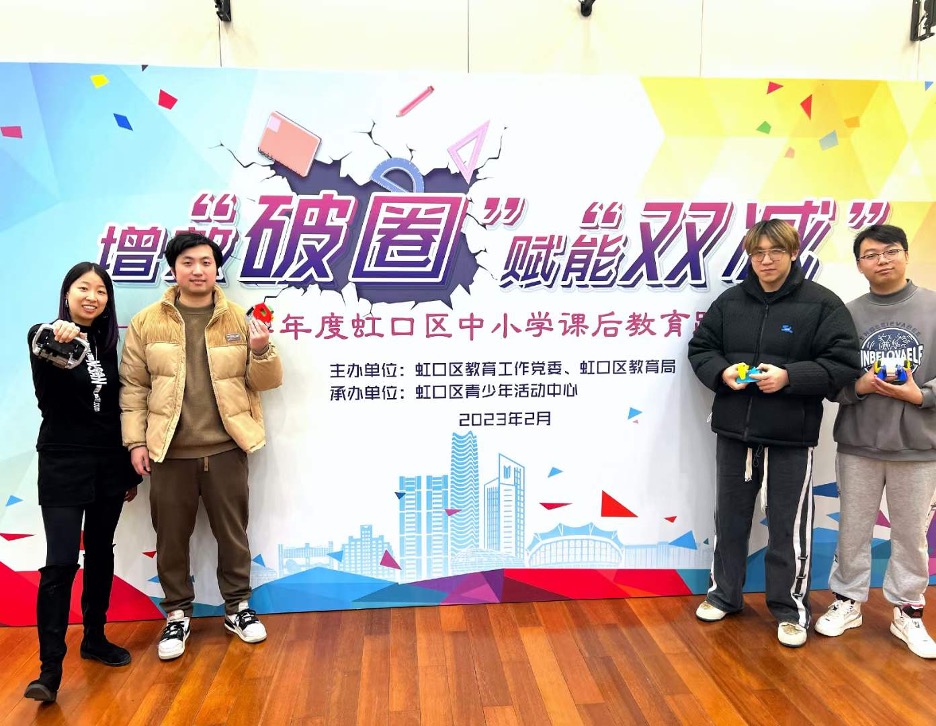 Elaine takes her team to join activity held by Hongkou District Education Bureau
"Dulwich's encouraging education made me what I am now."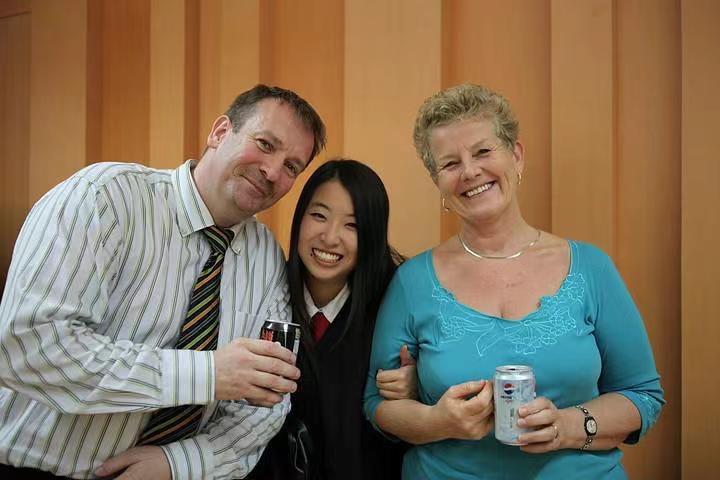 Elaine with Mr. Graham Pyper, Science teacher
Elaine joined Dulwich in Year 9. Prior to that she went to a bilingual school but switched to Dulwich to pursue the International Baccalaureate. She traces her sense of responsibility and leadership back to her formative experiences at Dulwich.
At Dulwich she served as Sustainability Prefect and from the very beginning she was taking action.
One of her first projects was setting up color-coded trash bins in the Dining Hall and supervising students to classify and dispose of food waste. Keep in mind this was well before such sorting became a China-wide mandate.
As Prefect, she also showed her entrepreneurial side.
Before class in the morning, students often bought coffee at a nearby cafe. Seeing the discarded cups filling up the trash can got her thinking. She visited the coffee shop, talked with the manager and came up with an idea.
She set up a separate trash can to collect the discarded coffee cups. When a certain volume was reached, the cups were returned to the store for recycling. In exchange, Dulwich students and teachers got exclusive discounts at the cafe.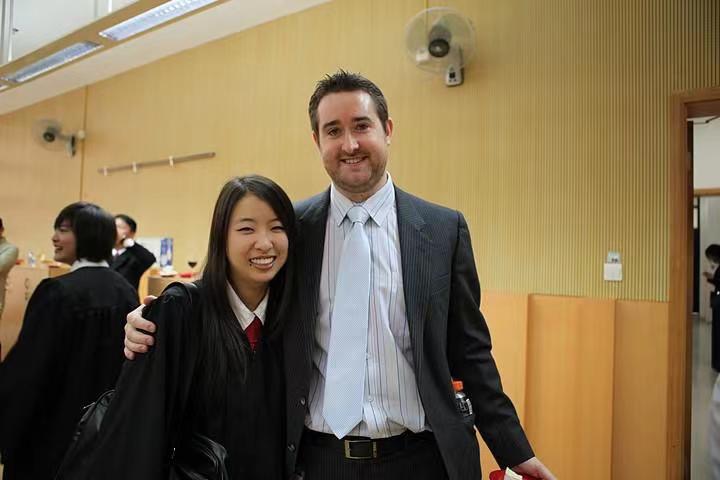 Elaine with Mr. Anthony Reich, Director of Global Citizenship
"Dulwich College Pudong really provided us with a lot of opportunities," she shares. "These opportunities made me more confident and improved my coordination and communication skills."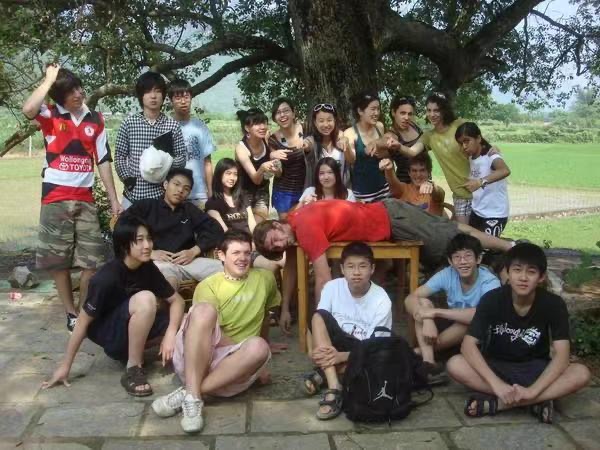 Elaine (with sunglasses on head)-on the geo trip
Elaine has fond memories of her time at Dulwich. "Studying at Dulwich College was indeed a very happy memory," she says. To this day, she still recalls going to Guangzhou as a member of the basketball team to participate in the International School Basketball League.
"Dulwich's encouraging education made me what I am now," she says. "Whether it was a basketball coach or a teacher, they saw the progress I made and they didn't hesitant to encourage me."
She was thrilled to return to Dulwich this spring, this time as a part of HakD where she delivered a robotics workshop for students. She was deeply impressed with the opportunity HakD presented and praised the motivation of the students involved.
We look forward to hearing much more in the future from this forward-thinking entrepreneur who is pioneering a whole new industry.