This Class of 2011 Graduate Exemplifies What It Means to "Live Worldwise"
Rita Gimenez has just come back from the Mobile World Congress, one of the most important events of the year which brings together global thought leaders in technology, business, and policy. She was there representing the Barcelona Music Tech Hub, a new industry association at the frontier of where technology meets the music industry.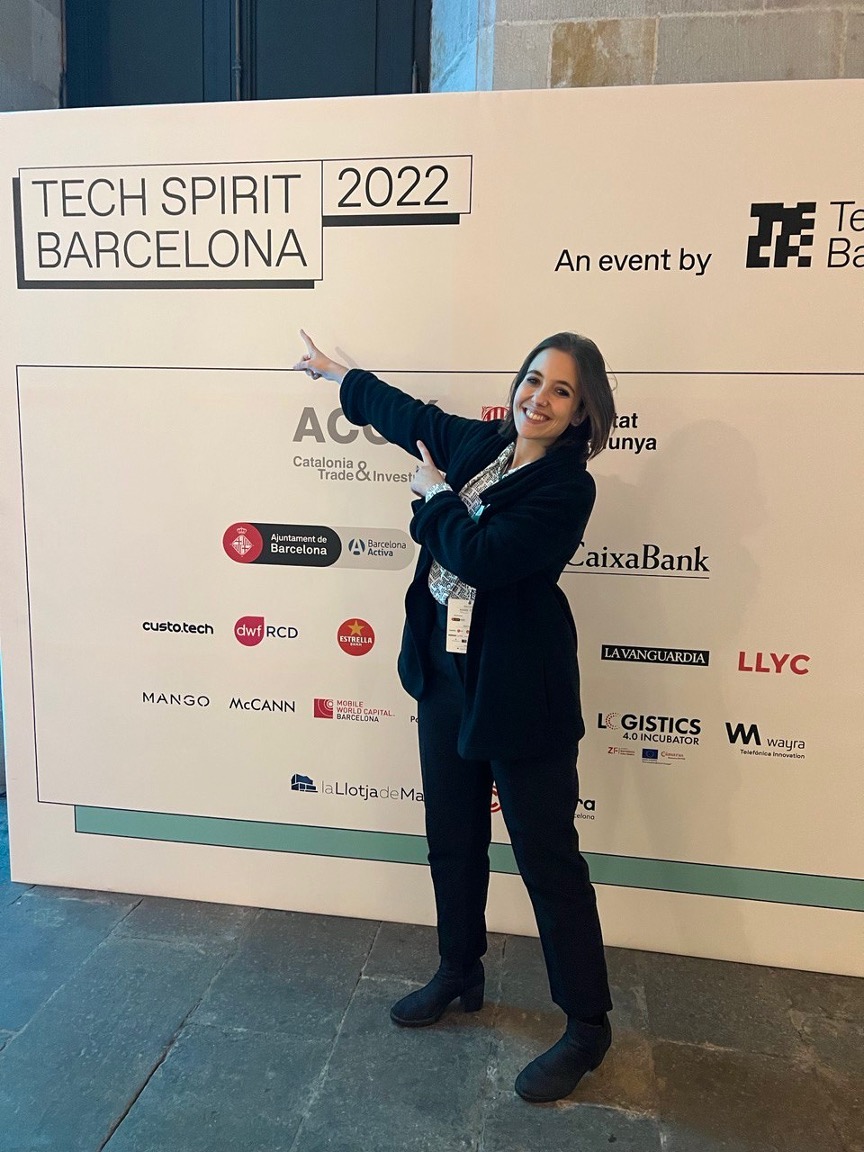 Rita is a consultant with 19N Strategies, a boutique consulting firm, where she works at the nexus of public policy and business, helping clients develop intelligent and healthy relations with national, regional and local public administrations in Spain and, increasingly, across the European Union.
It's a natural fit for this alumni who has been a true Global Citizen since she first moved to China from her native Barcelona when she was a teenager.
A China Journey
Rita's China journey started in Dalian in 2004 when she was just 12. There, she wasn't coddled in an expat bubble; in fact, it was quite the opposite.
"My parents weren't exactly in the expat community and we were always surrounded by Chinese friends," she recalls.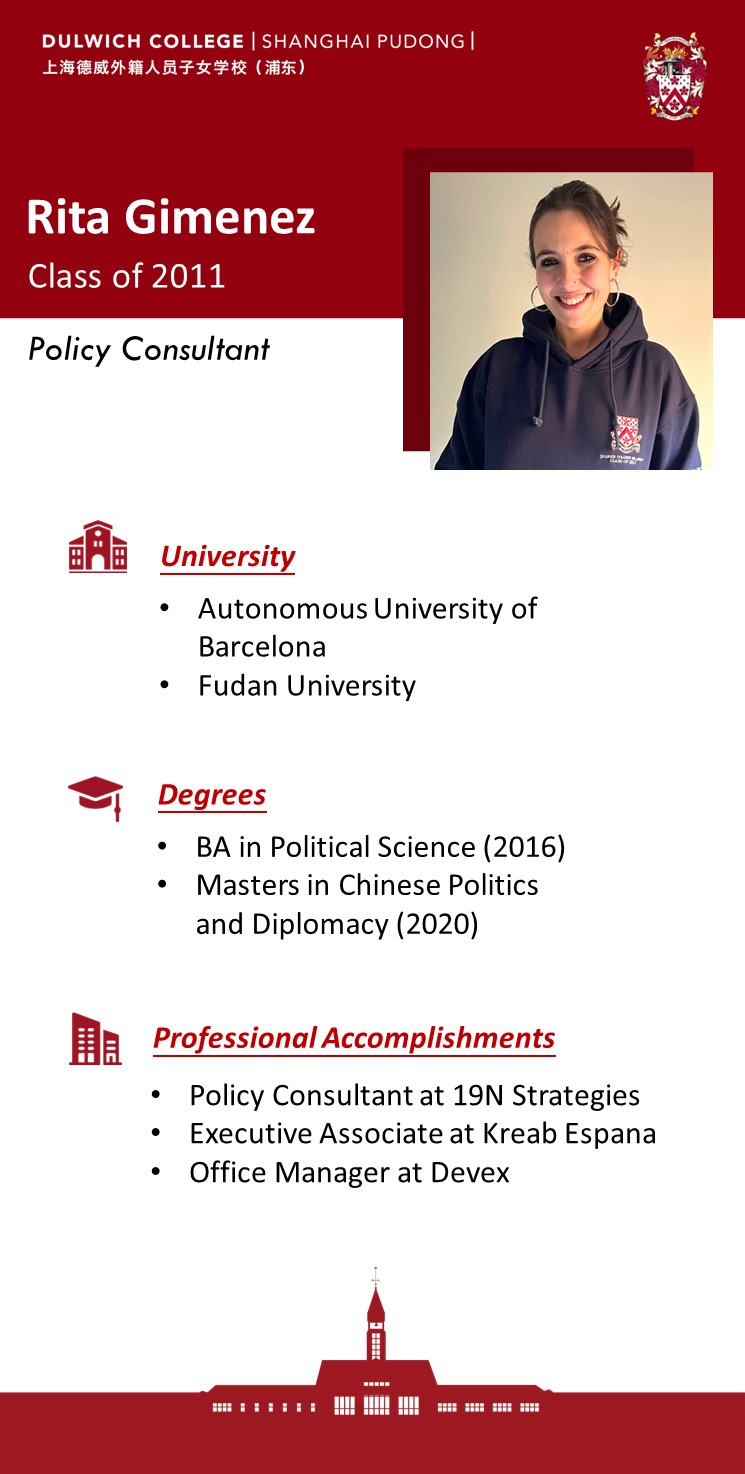 She took full advantage of this unique opportunity. "I told my parents I wanted to be in a Chinese school. It didn't make sense to be in China and live in an expat community setting. It defeats the purpose."
She spent a year in a local Chinese school despite knowing zero Mandarin.
"It was a very cool experience, though scary at first," she says. She vividly recalls her first flag raising ceremony: "I felt all the eyes look at me, but after that I felt very welcome. I'm still in touch with some of my classmates and I cherish those relationships."
She learned an immense amount of Mandarin during her time in Dalian, but when time came for the International Baccalaureate, she had her sights set on moving to Shanghai, and when she saw Dulwich, it was, in her words, "love at first sight".
Making the Most of Opportunities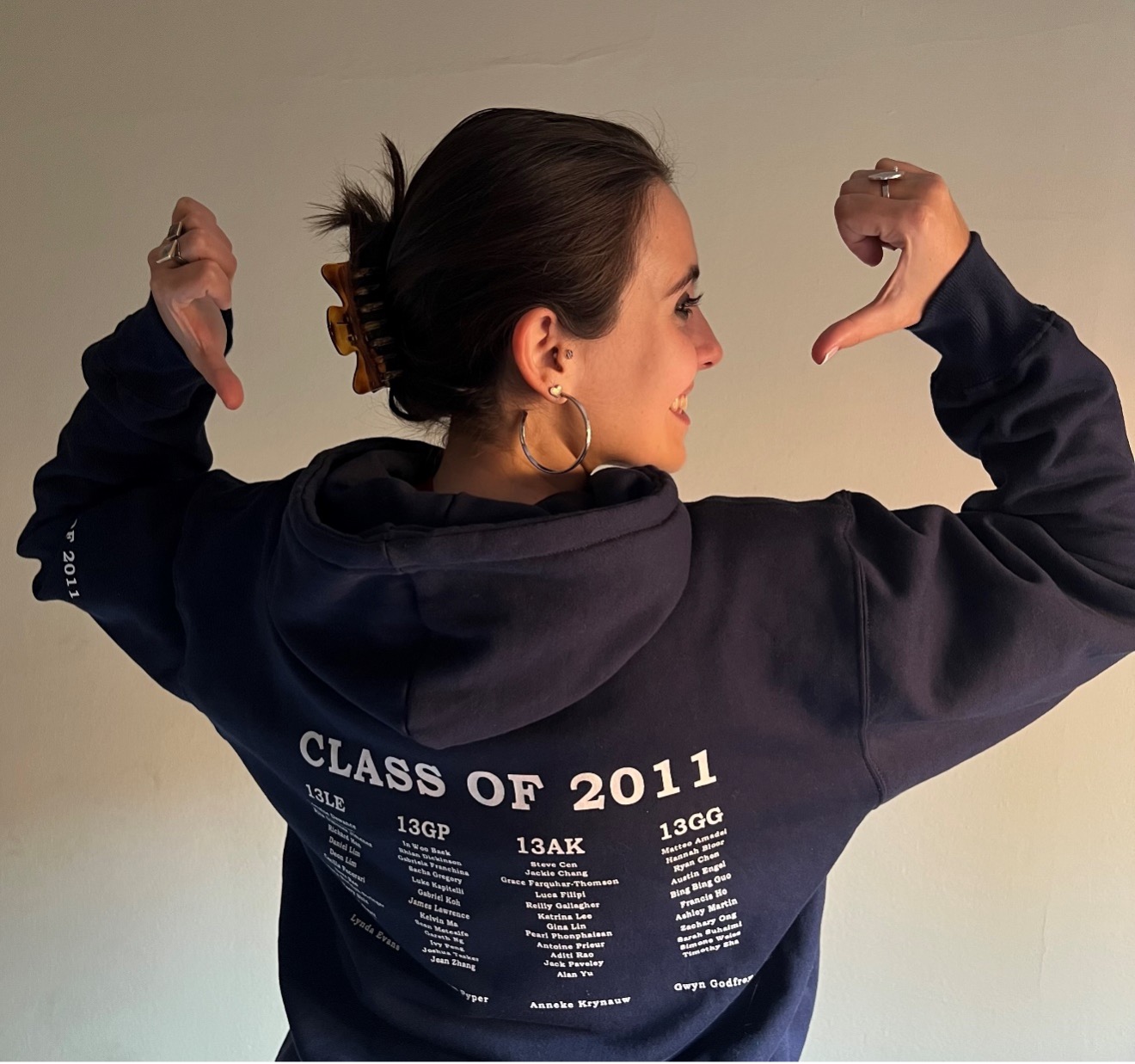 Rita cherished her time at Dulwich. She benefitted from the challenging academics as well as the holistic opportunities. She was involved in service projects as well as student leadership, taking up the role of Social Prefect.
Choir was her main extracurricular and one of her fondest memories was the Forbidden City trip in 2010 as part of the International Schools Choral Music Society.
"This was one of the highlights not just of school but of my life," she shares. "Not only the actual performance in the Forbidden City itself, but the experience of meeting students from all over the world with similar experiences was great."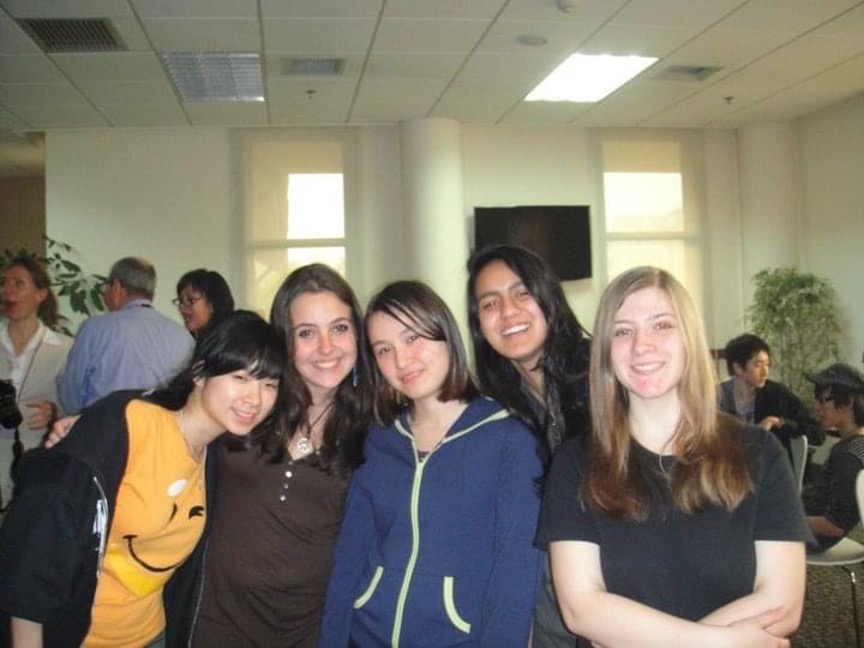 She also fondly remembers her teachers at Dulwich, especially citing her French teacher Mr. Godfrey whose personalised approach enabled her and her classmates to learn a lot very quickly.
Re-connecting with Home
She considered China for university, but ultimately decided that the Autonomous University of Barcelona (UAB) was her best fit especially as it presented the chance to re-connect with her roots. As much as she is home anywhere in the world, Rita is proud of her Catalan heritage.
She studied Political Science, but she was disappointed to find that the discourse was highly Euro-centric. "I saw the challenges of education here in Spain. Almost everything we learned was from a Western perspective, little Chinese politics, no African studies."
She was determined to make sure that would change.
She spent a semester abroad in Brussels seeing the workings of the EU up close and witnessing first-hand the great distance which exists between European institutions and the people they are meant to serve. This sparked an interest in bridging the gap between citizens and political institutions.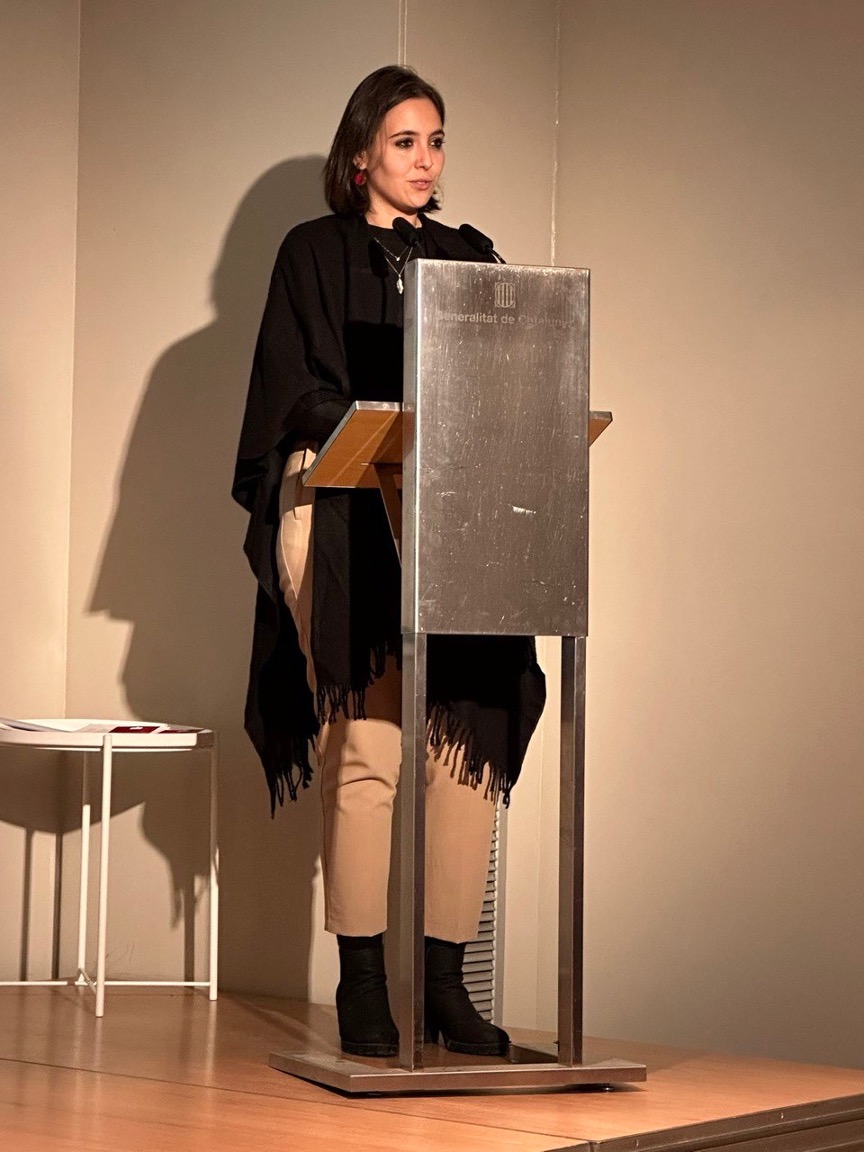 A typical career path meant either working for a political party or going into civil service, neither of which appealed to her. Instead she got a job with Devex, a social enterprise which runs a global media platform for the development community, where she worked with a team spread all across the globe.
Her China Dream
But Rita didn't want to lose her connection with China. "Anyone who really knows me knows that China will always be part of my life. I'll always keep a foot in China in everything I do."
When she applied to graduate school she had her sights set on Fudan University's prestigious Chinese Politics and Diplomacy programme which only accept 4 applicants every year. It was the only programme she applied to. "There was no Plan B," she laughs.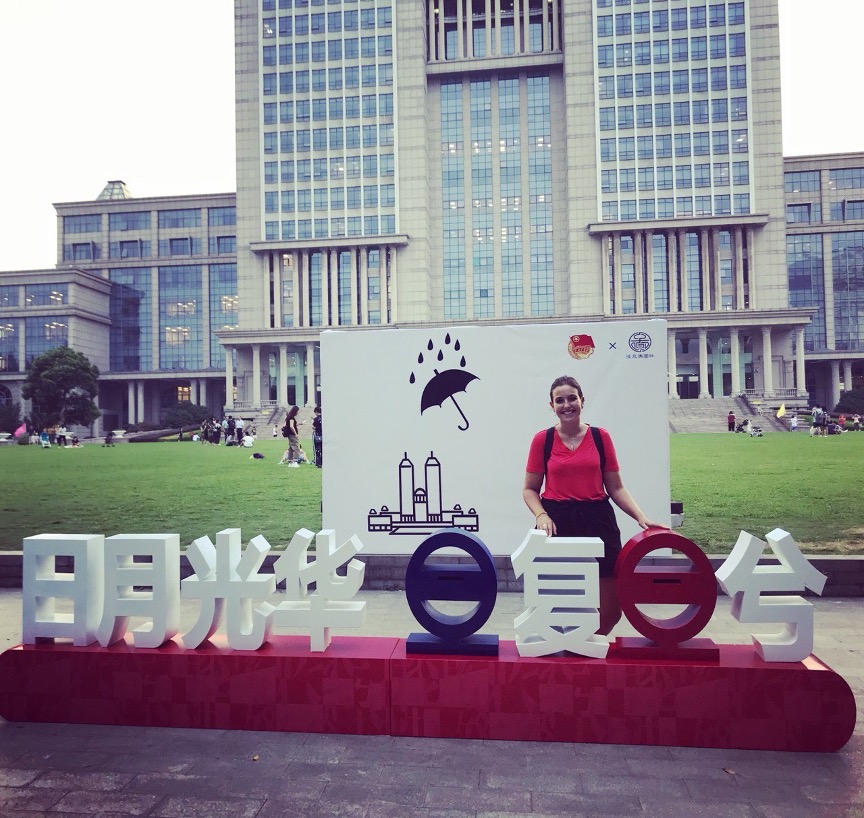 But she got in and soon found herself back in China. "I still felt the same as I did when I left," she recalls. "It was a great moment."
She chose an interesting, perhaps even controversial subject for her graduate thesis: the Catalan Independence Movement and its relationship with the EU.
In 2020 she was working diligently on her thesis and even already had an internship lined up. Her dream of having a job which would take her between China and Catalonia looked well within reach.
Then COVID hit. Overnight she became one of the millions of international students who found themselves locked out of China.
"My flight back was scheduled for March 1 and I never took it," she recalls. She still hasn't been back.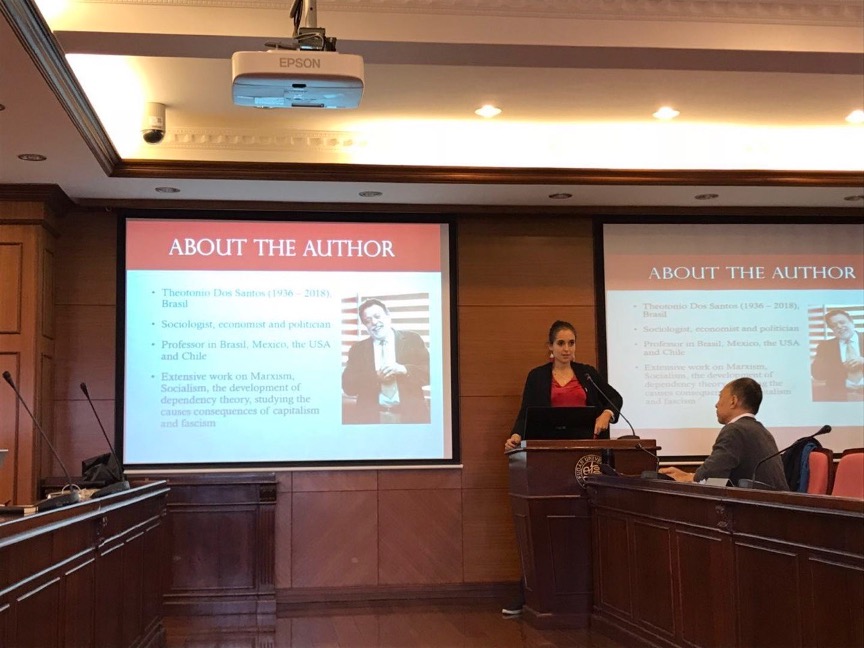 Back in Barcelona, it was a tough time. She had finished her thesis and gotten her degree, but the tenor of attitudes toward China had changed, and not for the better. One employer, in fact, suggested to her that "It would be better if you didn't tell people you speak Chinese in your CV.'"
Rita was indignant.
"That hurt," she recalls. "So much of the media coverage of China here and public opinion is negative and there is no alternative. Having always to explain myself was difficult."
But she wasn't about to be bowed by public opinion.
Being committed to your own experience, your own truth and your own point of view is a difficult line to walk, especially when the propaganda piles up on both sides.
"I always bet on critical thinking," she says. "That is definitely something I took away from the IB and Dulwich."
As always, Rita showed great resilience and forged ahead. She found people who valued her incredibly unique combination of experiences and skills in a field that was new to her: Public Affairs.
She spent a year plus in a big consulting firm learning the ropes, and when the opportunity at 19N came up she jumped at it. Not only does it give her a chance to put her skills to good use, but the ethos of the company resonates with her values.
"It's a company founded on trust-based relationships, engaging with the community and making an impact. We pride ourselves on that. We choose who we want our clients to be."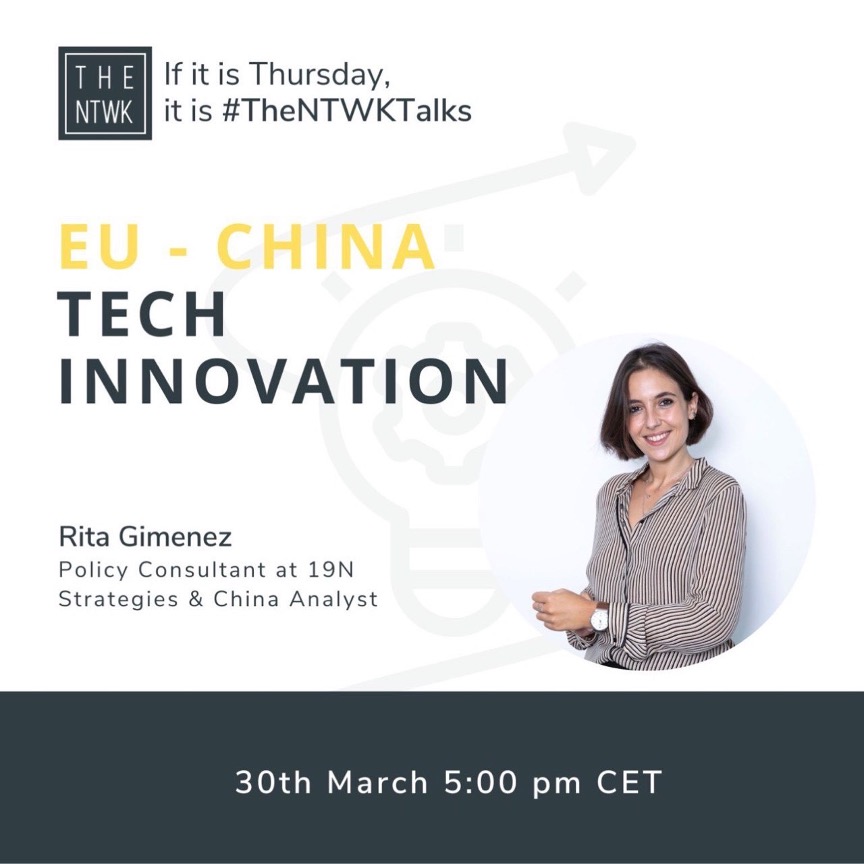 Live Worldwise
Barcelona is a dynamic place for tech and sky's the limit for Rita there, and there's no doubt China will remain a big piece of her life story. She's decisive to start projects which will allow her to join the two worlds.
Rita is a great example of what it means to Live Worldwise, to be at home in the world but secure in your identity, bridging cultures and people, creating opportunities for yourself and others, and showing resilience to whatever challenges come your way.
She believes that to Live Worldwise means: "Being open to learning from other cultures. We are one. We need to make the effort to understand each other. That's the only way we can progress as humankind. It's a duty for all of us."
Powerful words.