Our Founder
Edward Alleyn was an impresario, entrepreneur and one of the leading actors of his day. As a member of the Lord Admiral's Men he played most of Christopher Marlowe's great roles including Faustus and Tamburlaine. With links to Shakespeare's Globe Theatre, Alleyn was a key player during one of the most creative and innovative periods of English literary history. He was born in Bishopsgate in 1566 to a publican father. By 1600 he was the owner and manager of the Fortune Theatre having retired from acting until the Queen herself, reputedly, insisted on his return to the stage. At the age of forty-seven, Alleyn bought the manorial estate of Dulwich from Sir Francis Calton. After contemplating the foundation of a hospital, Alleyn eventually decided to establish a school which he called, 'Alleyn's College of God's Gift', now Dulwich College. Alleyn's bequest established clear principles by which the College should be governed. Sound learning, strong artistic pursuits and good manners were among the values he exhorted his successors to maintain. Another important attribute of the school was its favouring of 'poor scholars', so that a full education might be available to all, irrespective of social background and financial resources.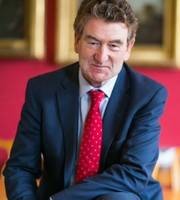 As the Master of the College founded in 1619, I am inordinately proud of the association with our international schools. I believe in them as a commonwealth of schools united behind a single educational philosophy.
- Dr Joseph Spence, The Master of Dulwich College
Our Origins – Founded by Parents and Dulwich College
In 2003 British lawyer Fraser White and his wife Karen Yung began looking for a school in Shanghai that would provide for their three young children. They wanted a challenging and ambitious education that would prepare their children for the future, moulding them into confident and well-rounded young people. Beyond academics, they wanted a school community with the open-mindedness and doughtiness bred of international experience, a strong co-curricular programme and the grounding provided by venerable British educational traditions. Their search came up short. A serendipitous meeting with Graham Able, the then Master of Dulwich College in London, resulted in the idea of opening an international Dulwich College in Shanghai. Dulwich College has a long history of academic excellence, innovation and respect for tradition. Its academic strength was matched by its broad and challenging co-curricular programme in sports, music, visual arts, drama and debate, which were underdeveloped in Shanghai at that time. The Dulwich London Governors embraced the idea and under the leadership of Eddie George, the then Governor of the Bank of England and Chairman of the Governors, Dulwich formed a 100-year global partnership with Fraser and Karen to open the first international colleges - Dulwich College Shanghai Pudong was born.
Please watch our founder Mr White's interview below to share with you his inspiring story of building the first Dulwich international school in Shanghai back in 2003.

Our Heritage
From the 17th century to the 21st century; a history of educational leadership.
Over the centuries, we have produced notable Old Alleynians such as explorer Sir Ernest Shackleton, Bank of England Governor Edward George, writers P.G. Wodehouse, Raymond Chandler and Michael Ondaatje, as well as actors; including Golden Globe Winner Chiwetel Ejiofor.
We also include leaders in the industry, renowned scientists, musicians, actors, politicians, international sportsmen and eminent members of the judiciary, among our alumni.