On Friday 11th May, the Junior School held its annual Film Awards Ceremony, D'Oscars 2018. This year's theme Adventures Through Time certainly didn't disappoint.
This event is the highlight in the Junior School calendar and is designed to capture students' imaginations through storytelling and film. Every student is involved in creating their very own film throughout the year and these are all entered into the D'Oscars film competition.
Before the big event, everyone was greeted by our wonderful drama ambassadors dressed up in wonderful costumes to guide the community along some Delorian car scorch marks and past an entourage of Daleks. The front of the school building was transformed into a 20-meter-high Tardis that lit up! We had some wonderful entertainment from our Junior School Orchestra, playing a wide section of film theme tunes. With everyone dressed up, talking, eating and drinking, there was a real buzz in the air before the main event.
The D'Oscars ceremony began with the brilliant D'Oscars drummers and dancers that entertained us before the introductory film which this year was wonderfully funny and had some amazing performances from the staff and guest student, Ehlis.
The quality of the student films this year were amazing. The Year 3 animation films were some of the most creative ever in the history of the D'Oscars with 3J's film The Mysterious Spacesuit winning the prize. The Year 4 Nature's Voice green screen and live action films presented us interesting information about polar bears, plastic oceans and pandas with 4D's Ocean Makers winning the category. Year 5 students showed us again Whodunit with 5J's brilliant detective film Colour Code winning the top prize. 6C's Despite the Past won with its strong message about treating others with respect and kindness.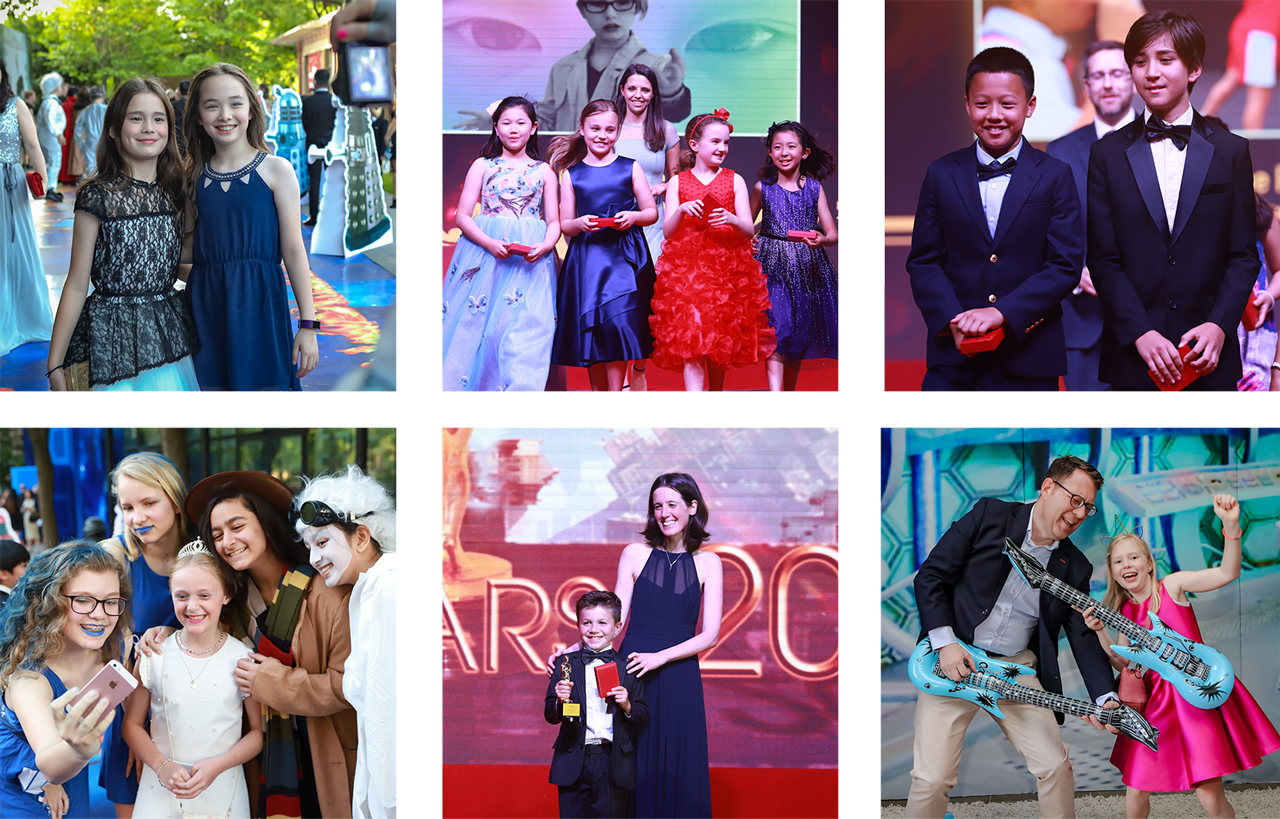 Further congratulations must go to a group of friends, Kevin, Andy and Tomomasa who won the Family and Friends category. Sabrina won the Phil Stewart Award for Best Performer and we were really lucky to have friends from Dulwich College Suzhou with us on the night who won the Dulwich Group category with their film 'The Secret Behind the Teacher's Cupboard'.
Of-course, the most exciting part of the night was the announcement of the overall winning film. This year, it was claimed by children from 5J with their film Colour Code.
The D'Oscars experience never disappoints! It was a great night and wonderful to see everything we had learnt about the importance of teamwork, planning, sharing, debating, creating and using technology on the big screen.
Marco
School Captain for Technology
Mr. Simon Underhill
Deputy Head of Junior School