Dulwich Talks held on 28 November 2019: a day of engaging, impactful speeches and inspirational workshops given by invited keynote speakers from around Asia and the UK. The event was specifically designed for students in Years 10-13, and embraced international experiences, open-mindedness, and the nurturing of students beyond the everyday curricula. It also engaged our school community in issues of global importance and promoted intellectual curiosity and debate. This year, the Dulwich Talks committee built on last year's success through several salient aspects.
Firstly, there was an explicit emphasis on student initiative, involvement, and engagement. In fact, the logo for this year's theme A Vibrant Life was designed by our very own Elizabeth in Year 13!
Secondly, for the first time, we have collaborated with Dulwich College Beijing for their very own Dulwich Talks, as well as with our school's Panther Robotics, who effectively captured the vibrancy of the day through Livestreaming and a 360°camera.
Finally, the sheer diversity of the invited keynote speakers attests to this year's theme. From the UK and Australia, we invited a pioneer in sustainable tourism, an Olympian, and a senior BBC producer for Tokyo 2020. From our city of Shanghai, we invited an Olympian who broke the national record 13 times, an expert in consumer insights and brand communication, Vice President of BP/Castrol Lubricants, a researcher in China-Africa relations, and a corporate development manager for Google.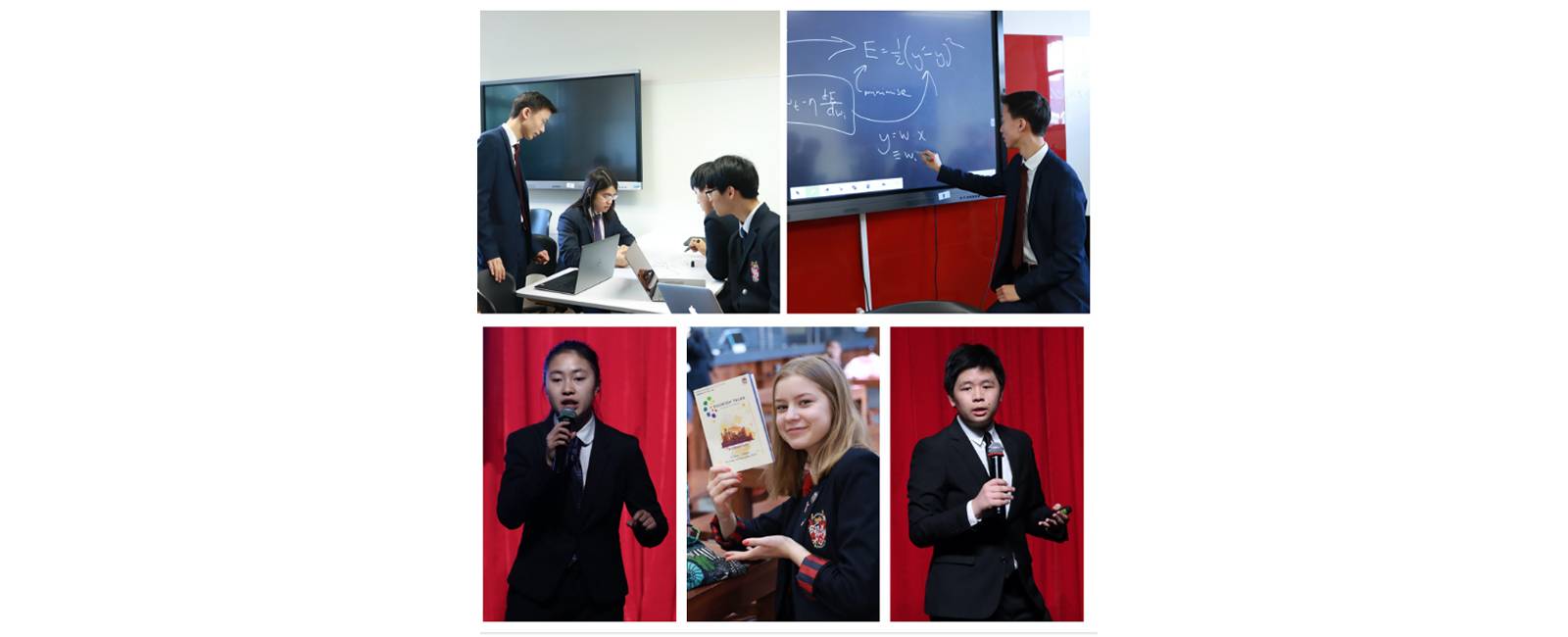 It is no surprise that the lineup of speakers offered insight and perspective while also stimulating discussion in a multi-disciplinary manner. During the workshops, students were teeming with vibrant and impassioned discussions.
The Panel Discussion, moderated by John in Year 12, focused on the question "To what extent should we prioritise living a vibrant life, as the leaders of tomorrow?" This, too, yielded perceptive takes on passion and drive, equality, and the possibilities which lie ahead for us, as we head into a future where current students will be leaders of tomorrow.
I would like to thank the Dulwich Talks committee for supporting me, without all of whom this event would not have faintly resembled the way it was this year. Thank you, Nicky, Larrissa, Derek, Jonathan, Isabelle, Winston -and of course, Ms Schultz.
It has been an absolutely enriching experience having led the Dulwich Talks event for the previous three years, and I have no shadow of doubt that the event will be greater in the future.