Too cute! Year 1 Production of Eddie Saves the World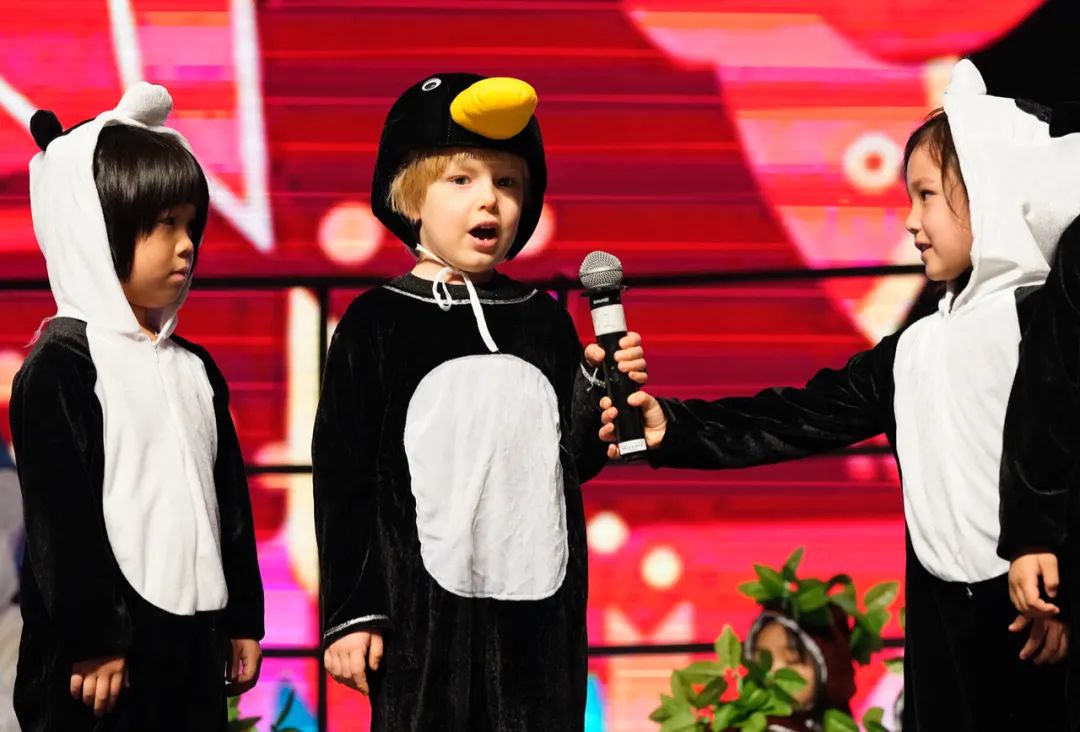 On Thursday 3rd December, DUCKS Year 1 students were incredibly excited to present their winter production "Eddie The Penguin Saves The World" to both live and online audiences.
Katherine Weir-Davis
Head of DUCKS
"The Year 1 production of Eddie Saves the World was one of the most amazing performances I have ever seen," says Head of DUCKS Katherine Weir-Davis. "The aspect that impressed me most of all was the children's public speaking skills, their speech was clearly articulated, loud and filled with confidence."
The production tells the tale of a penguin who noticed his home gradually melting due to the impact of global warming. This led Eddie to race around the world, visiting different countries and cultures to find ways of combating global warming. Along the way he teaches uplifting songs to spread awareness about climate change. As the curtain closed at the end of the production, Year 1 were proud to announce that Eddie had been successful in his mission not only to save Antarctica, but also the world.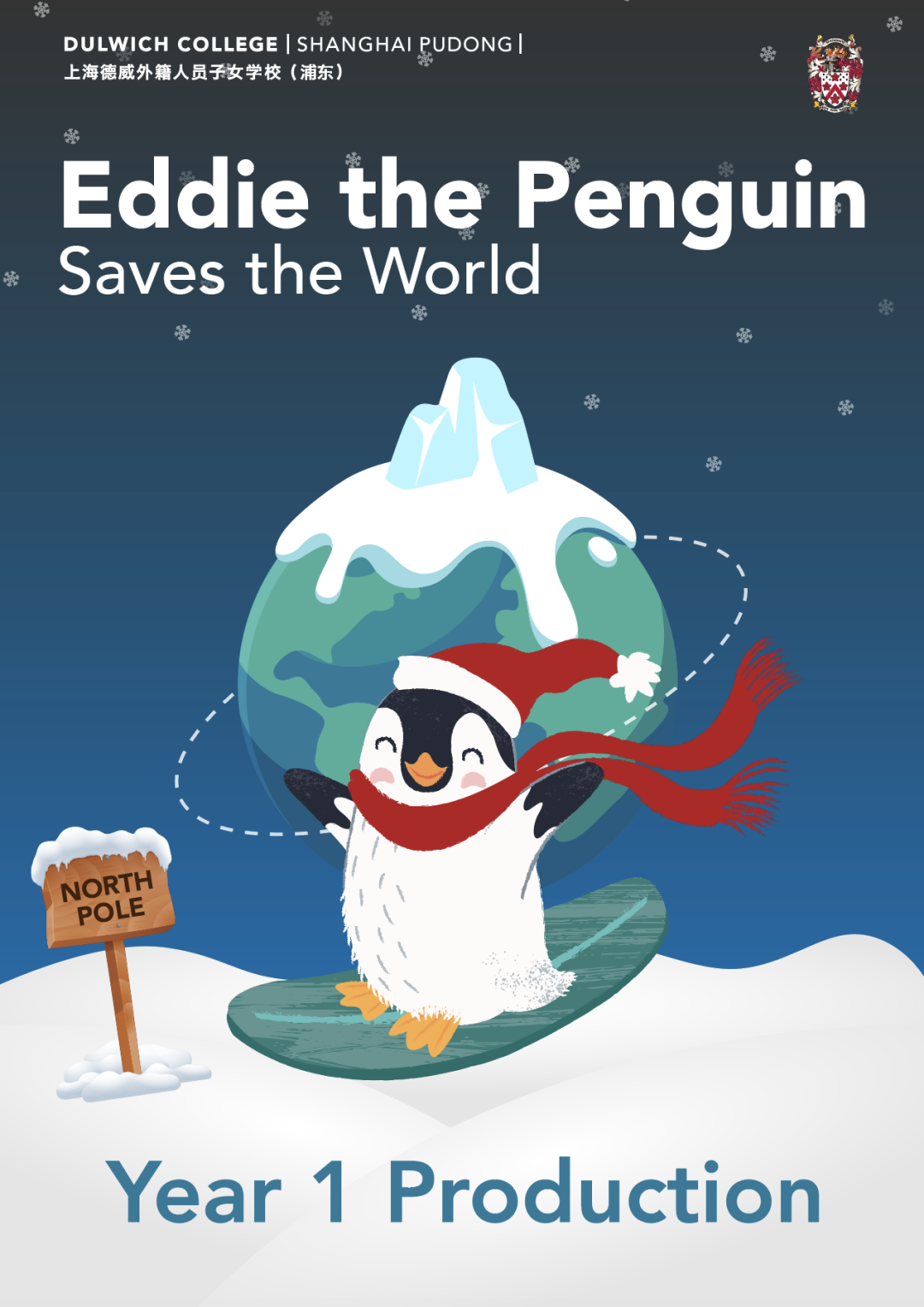 The students delighted in delivering such an important message through the mediums of song, dance and speech. This message has had a positive impact on our everyday life as Year 1 has reflected on how humans can impact the world positively. Bronwen (Lemur Class) and Aaran (Tamarins Class) spoke about how they learnt about saving Eddie's ice through recycling and other methods. Whilst Vera (Gorilla Class) said the winter production songs had "taught us how we can save the world."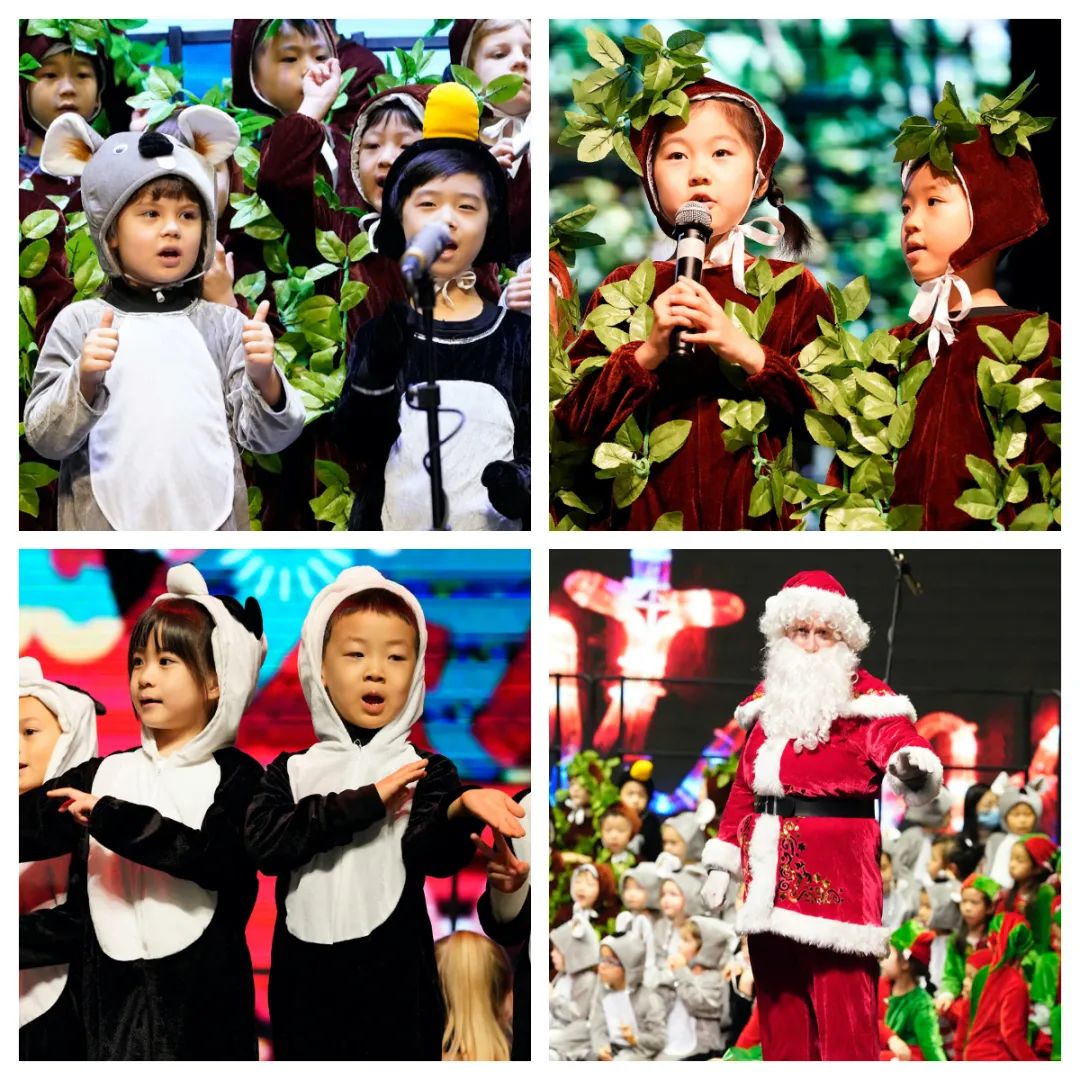 Following the performance, Ms. Weir-Davis reflected on the remarkable job of more than 130 Year 1 students: "Eddie The Penguin Saves The World was simply amazing. The stage, the costumes, the movement, the songs, music and singing, the confidence of the children, the speaking skills and the overall effect was absolutely fantastic."
Year 1 hopes that Eddie has helped everyone begin their Christmas in a jolly but thoughtful way.
Please see more photos from the production below: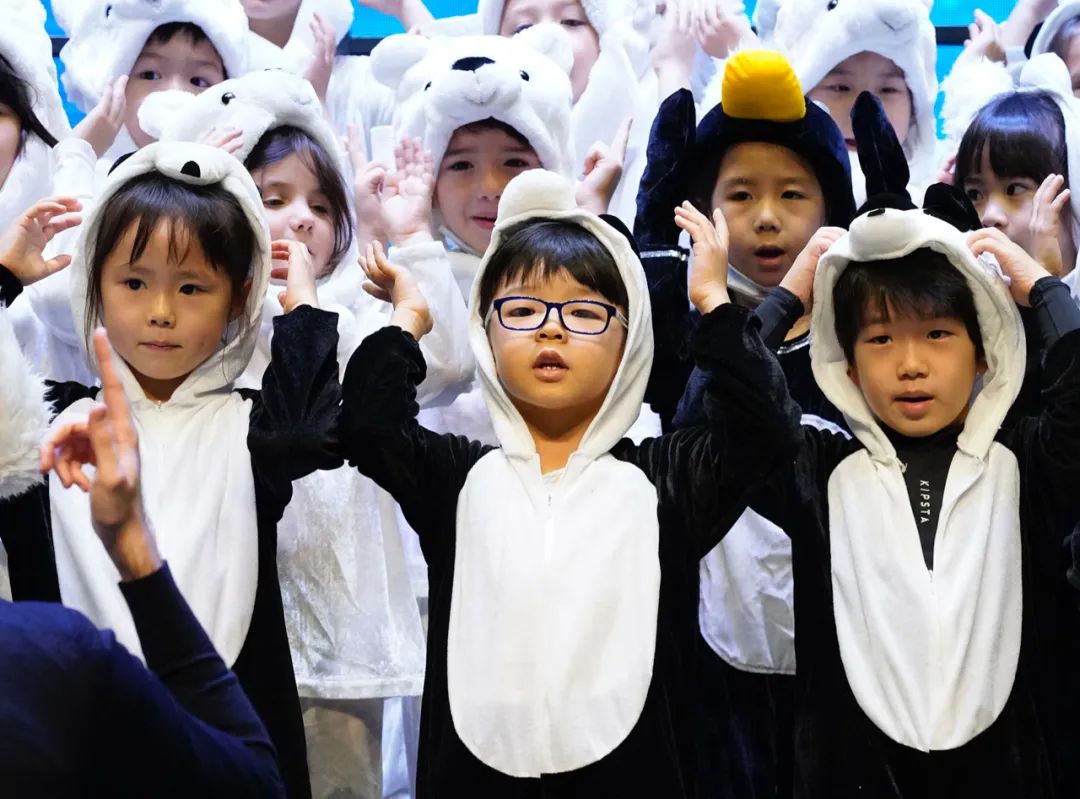 DUCKS children perform the song "Eddie the black and white penguin"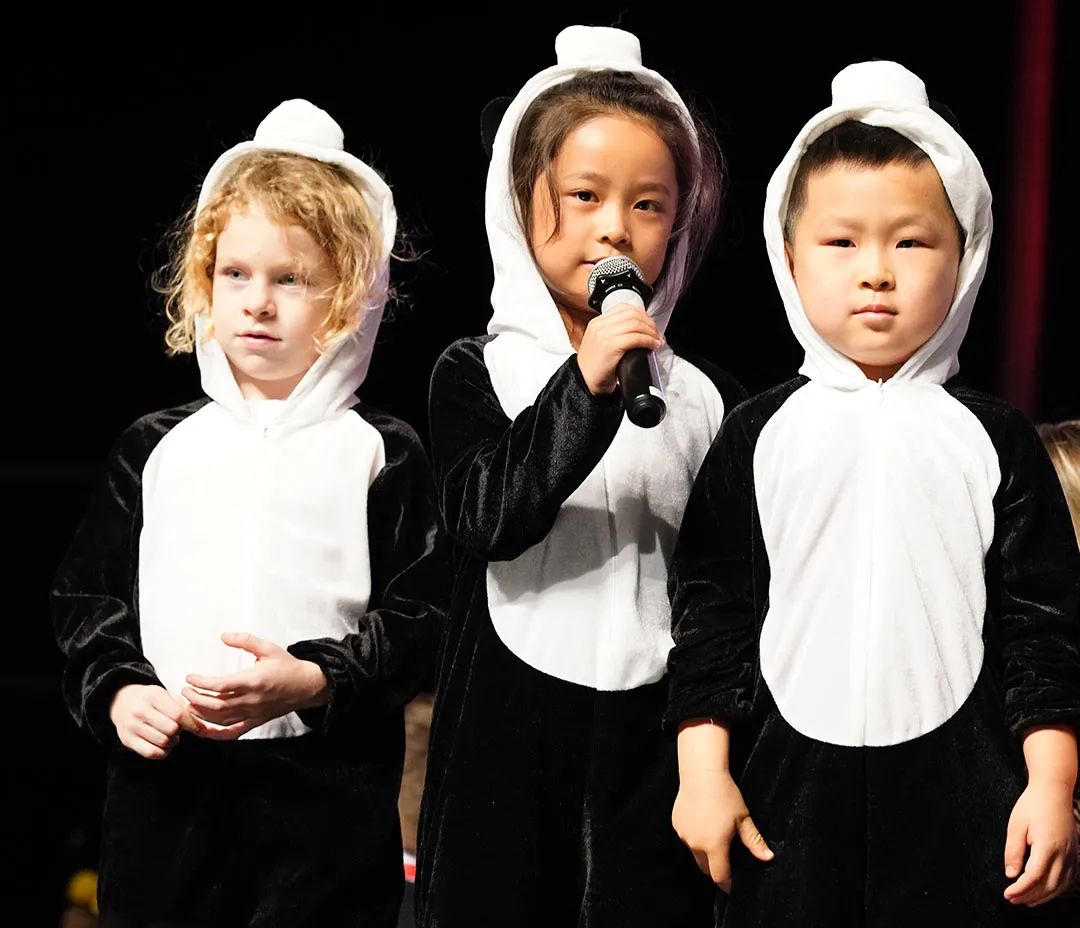 DUCKS children take turns speaking their lines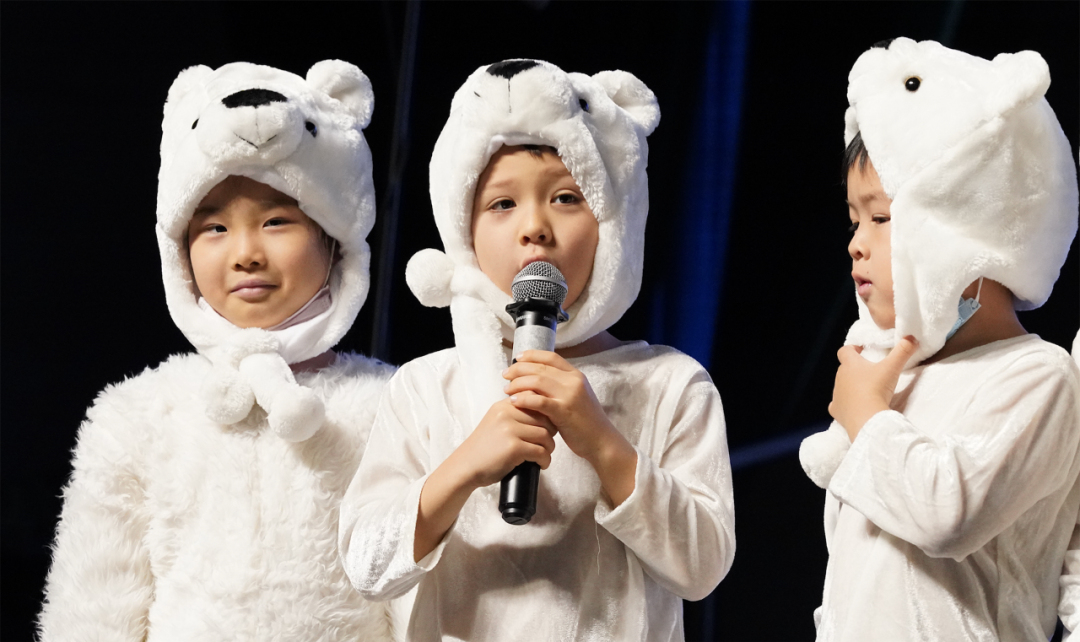 DUCKS children sing "The melting song"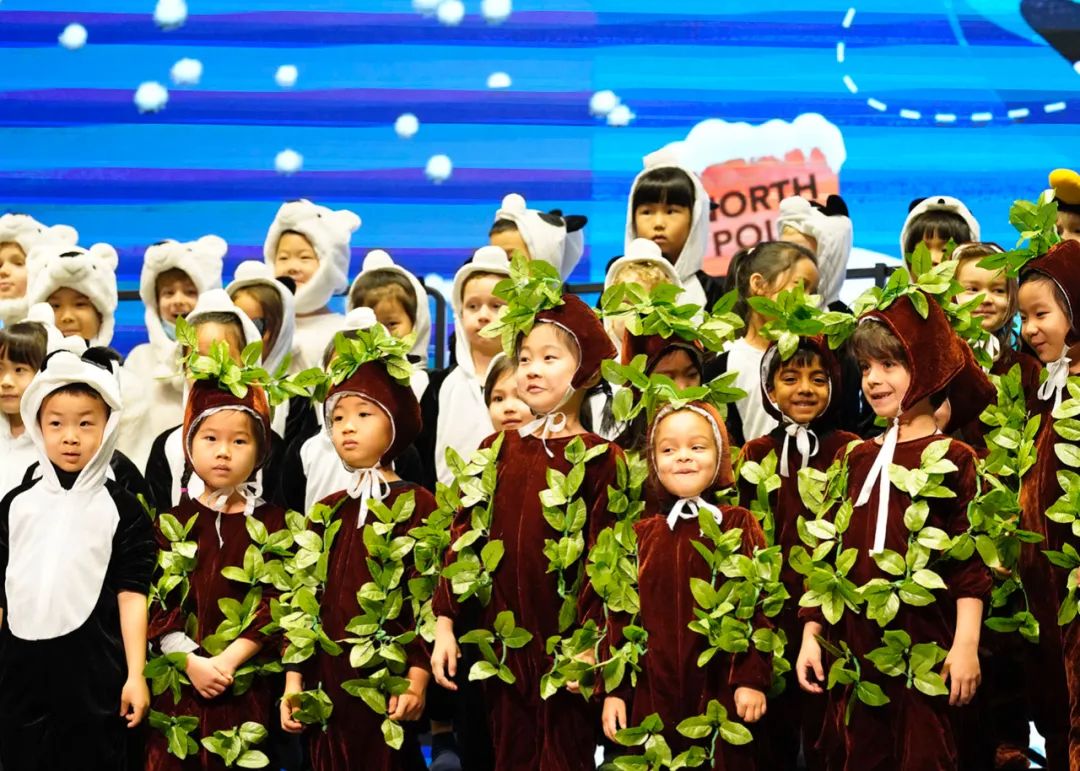 DUCKS children sing "Trees"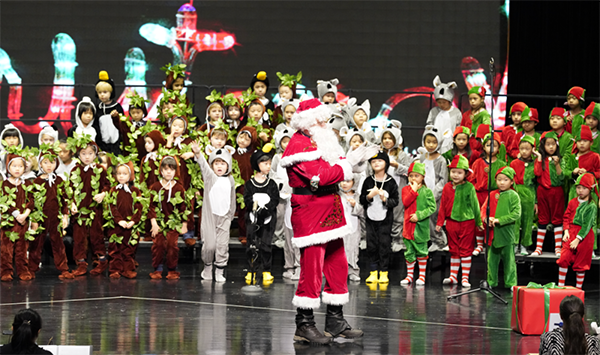 DUCKS children sing "We wish you a Merry Christmas"