The Year 13 Graduation ceremony, on Monday 21st May 2018, celebrated the achievements of the 65 Dulwich College Shanghai Pudong Year 13 students, the Class of 2018. It was the perfect conclusion to the students' Secondary School education, following the whirlwind of exams and the Graduation Formal at the Hyatt on the Bund on Friday 18th May.
In the morning, students came together for the Graduation Parade, the graduates toured DUCKS, Junior, and Senior School to the sound of the cheering and clapping. Highlights included the Year 1 students' adorable performance of the Leaver's song for the graduates and the high-fives exchanged with students lining the corridors. It brought the whole, tight-knit college community together in an outpouring of support and celebration – an experience that was inspiring for the younger DUCKS and Junior School students, encouraging for the older Senior School students, and heart-warming for the graduates to be a part of.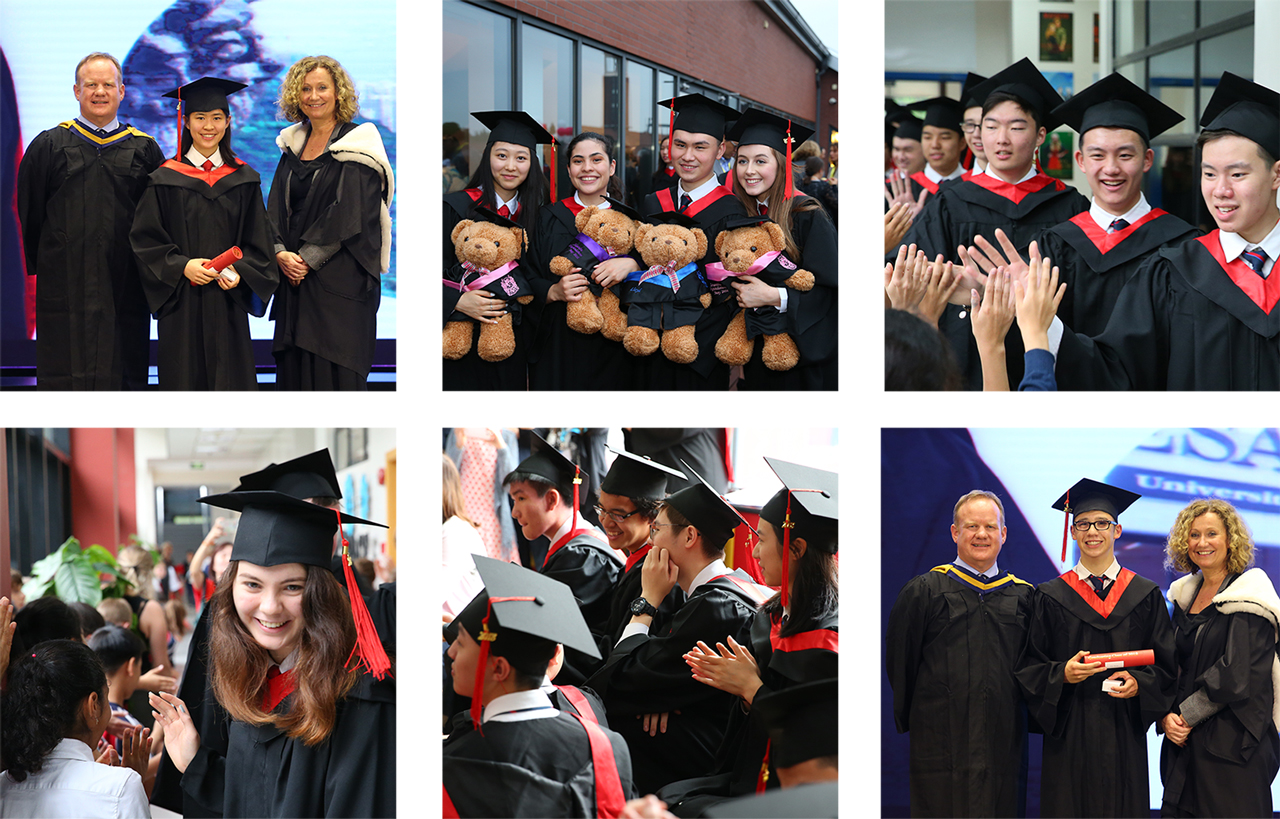 In the afternoon, the graduates, teachers, family, and friends gathered in the theatre for the Graduation Ceremony. The Head of College, Ms. Taylor, and the Acting Head of Senior School, Mr. Crossland, both imparted wise words in their formal speeches, and later presented the graduates with their certificates. The students also made speeches in turn. The outgoing Head Boy, Johnnie and Head Girl Mao, gave their Commencement Address with sincerity and wit, expressing gratitude for the parents' and teachers' guidance. Year 13 graduate Samantha also delivered a moving and amusing Students' Address, reflecting on all the years of schooling at the college.
After the ceremony, the newly graduated Class of 2018 joined their families, guests, and teachers for the reception in the 1619 Suite. The graduates had the chance to enjoy the hors d'oeuvres and champagne, personally thank staff members, and take many photos to capture the milestone moment. Congratulations Year 13!
Mikeala
Year 13 student