HakD: Dulwich Technologists Go Deep into the Matrix
Last weekend students from across the Dulwich family of schools converged on Dulwich Pudong for the annual HakD event under the COVID-inspired theme of "Worlds Apart". It was our biggest and best hackathon yet, attracting 130 students who devoted the entire weekend to learning new skills and putting them to work solving real-world problems.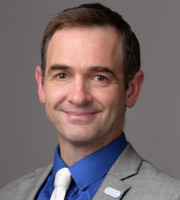 HakD 2021 has proven to be the biggest and best hackathon we've hosted yet!
- Mr Phil Whitaker, Director of Educational Techno
Says Phil Whitaker, Director of Educational Technology & Innovation, "I am always in awe when reflecting each year on the success of our annual hackathon events, HakD, and of course this year was no exception. HakD 2021 – Worlds Apart has proven to be the biggest and best hackathon we've hosted yet!"
HakD weekend starts with the students being divided into teams. They are then introduced to the scenarios and asked to select one. The students then enter intensive workshops which introduce new technology skills such as web design, 3D modeling, Raspberry Pi programming and computer vision. HakD is designed for both experienced technologists and total beginners.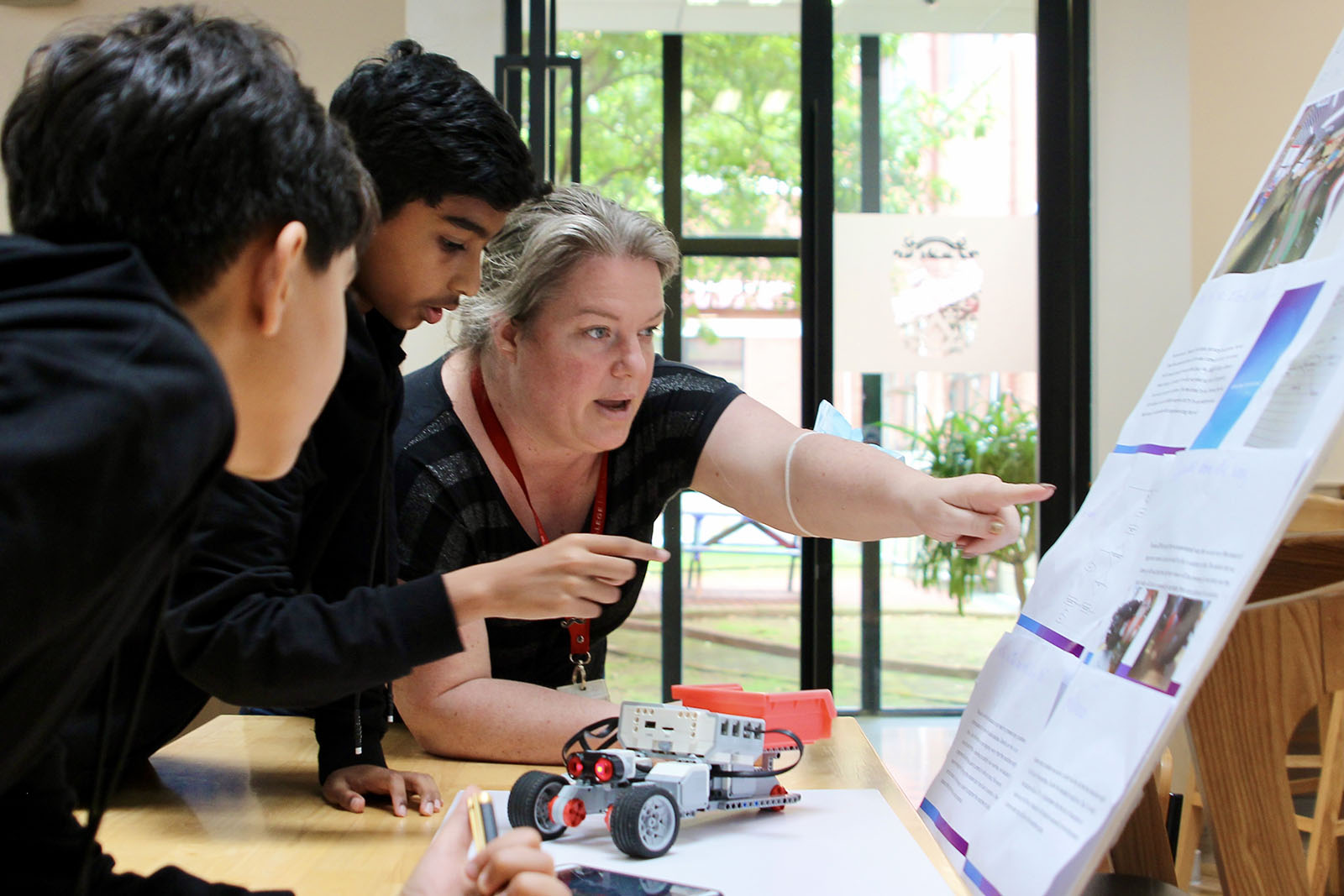 The real excitement then begins as the teams flesh out their proposed solution and prototype it. The following day teams are then asked to prepare a display which effectively communicates their ideas and proposed solution. HakD teachers then go from display to display assessing each team's work. Awards are given in 4 categories: Upper Division, Middle Division, Pioneering Spirit and Chong's Choice for the team which displayed the best teamwork. HakD not only builds real skills, it reinforces communication, teamwork, and delegation competences.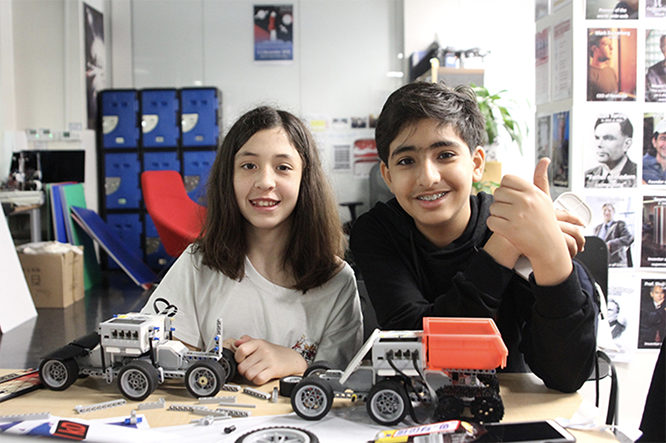 The students presented ingenious ideas which leveraged a range of technologies such as virtual reality, internet of things, Morse code, 3D modelling, movement activated sensors, and, of course, a whole lot of Python.
In the end winners were: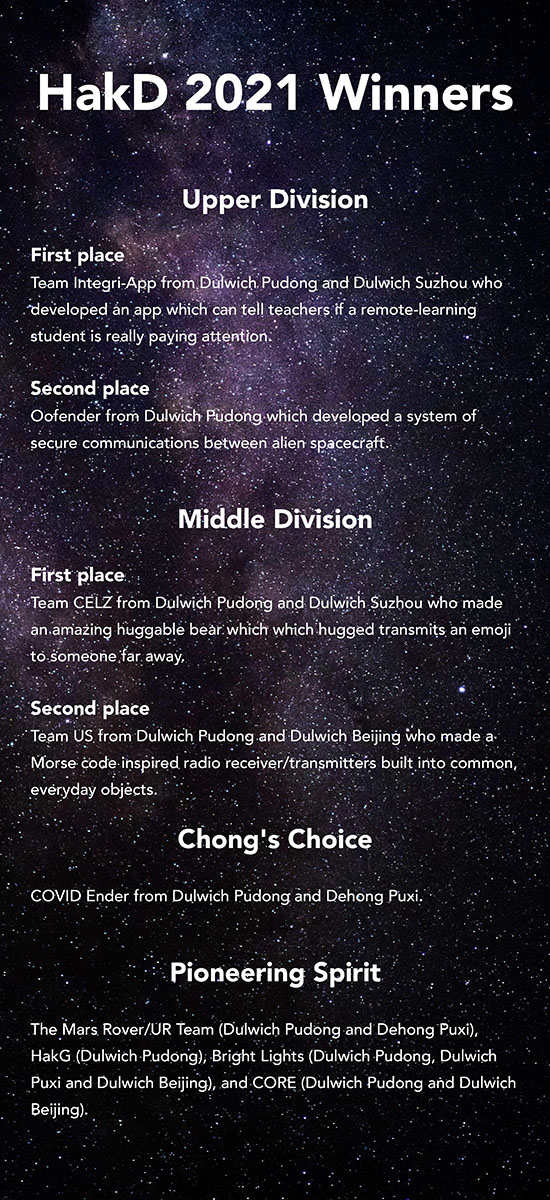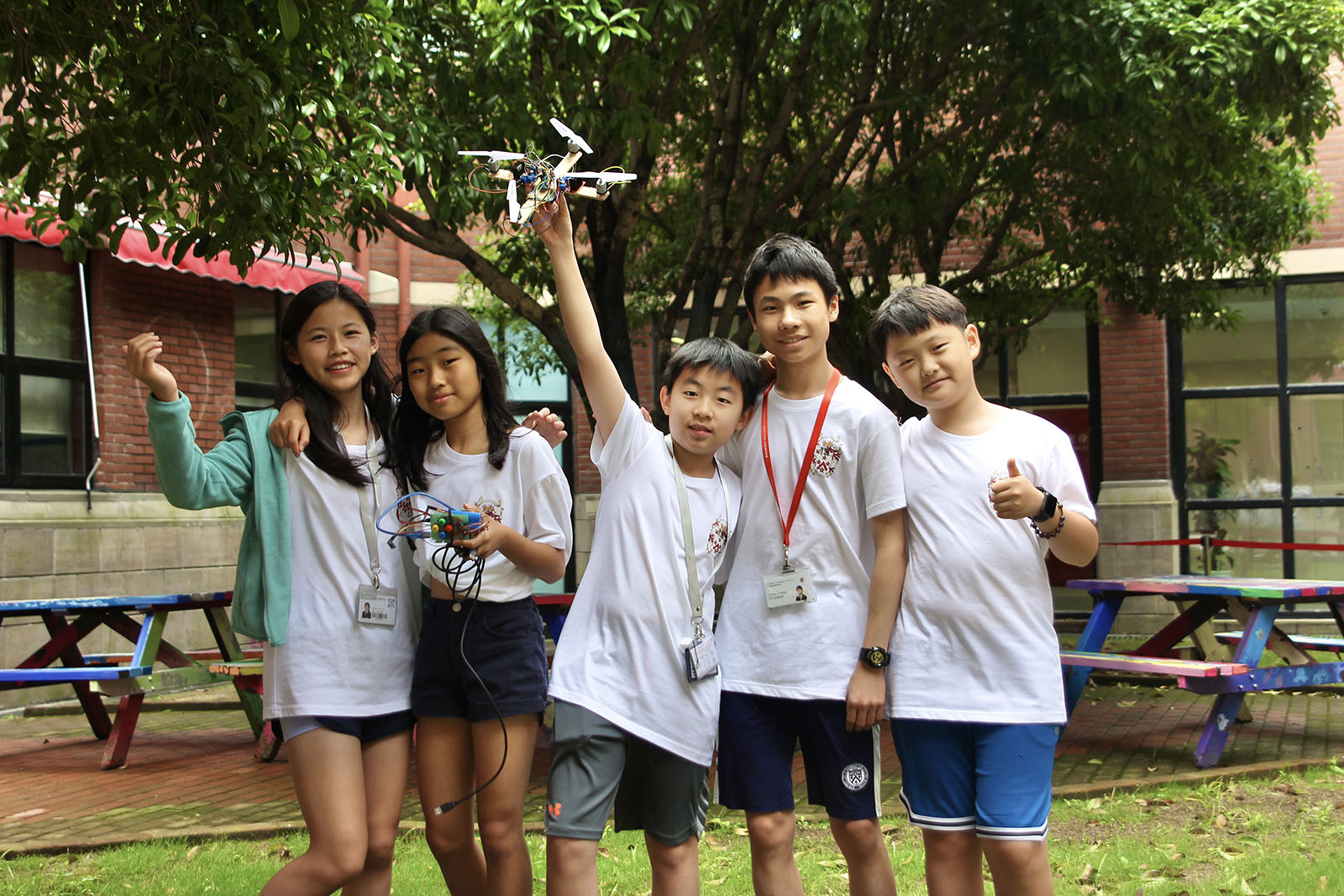 One of the unique aspects of the event is the immense amount of planning that goes on behind the scenes, overseen by the HakD planning committee, which is composed of a subset of our student Tech Ambassadors.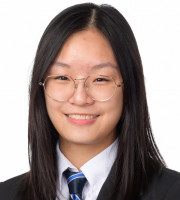 Leading a planning committee was certainly challenging, but it was extremely rewarding.
- Serena L, Tech Ambassador President
Tech Ambassador President Serena L says: "Leading a planning committee was certainly challenging, but it was extremely rewarding - I loved the participants' dedication to their projects, their innovative ideas, and the passion that shone through during HakD. That's what made this event so amazing and motivating for the planning committee! I am really thankful for our student Tech Ambassadors for their commitment to this event, and the teachers/staff for supporting and trusting us. HakD wouldn't happen without them! It was also great to see myself grow as a leader during the planning process and developing so much more confidence as a result!"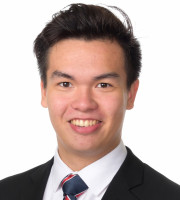 HakD 2021 was a very enjoyable ride, and I learnt a lot in terms of leadership and communication skills on the way.
- Hervé V, Tech Ambassador Vice President
Hervé V, our Tech Ambassador Vice President, who was involved in the planning and then attended the event as a participant, says: "Having participated in the two previous HakDs and being an avid tech-enthusiast, being at the lead of HakD and putting my own ideas into the mix felt like a natural progression of events. Of course, being in charge of such a high profile event was certainly a challenge at times. But thanks to our amazing and cohesive Tech Ambassador team, it was a very enjoyable ride, and I learnt a lot in terms of leadership and communication skills on the way. I thoroughly enjoyed the HakD 2021 experience, it was a true labour of love from the team, and I think it showed in the end result!"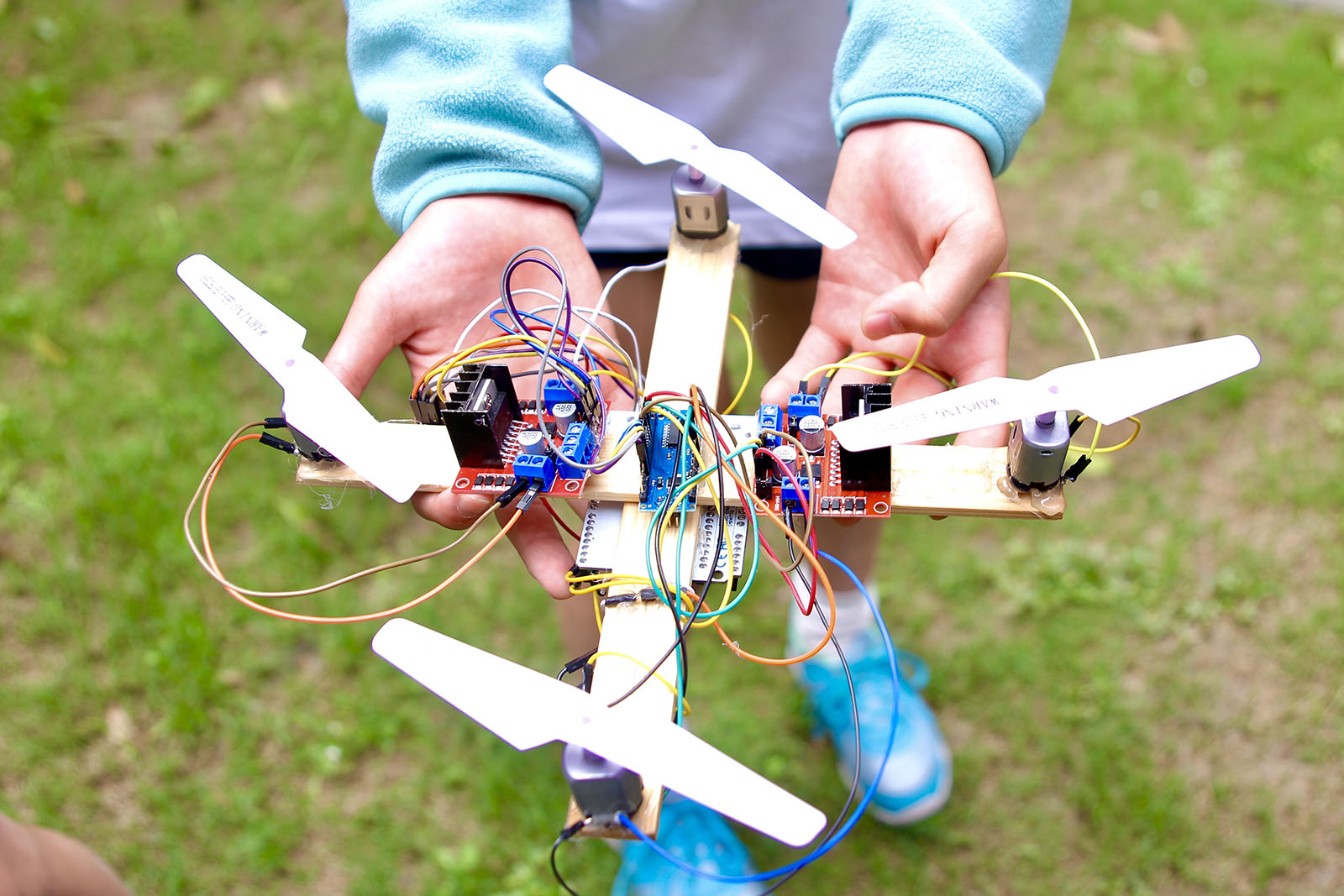 One of the greatest challenges in teaching a curriculum is giving students extended time to work on a passion project. This is one of the key issues HakD aims to address. The event also provides the perfect opportunity for students to meet like-minded tech enthusiasts and make new friends across the Dulwich family of schools.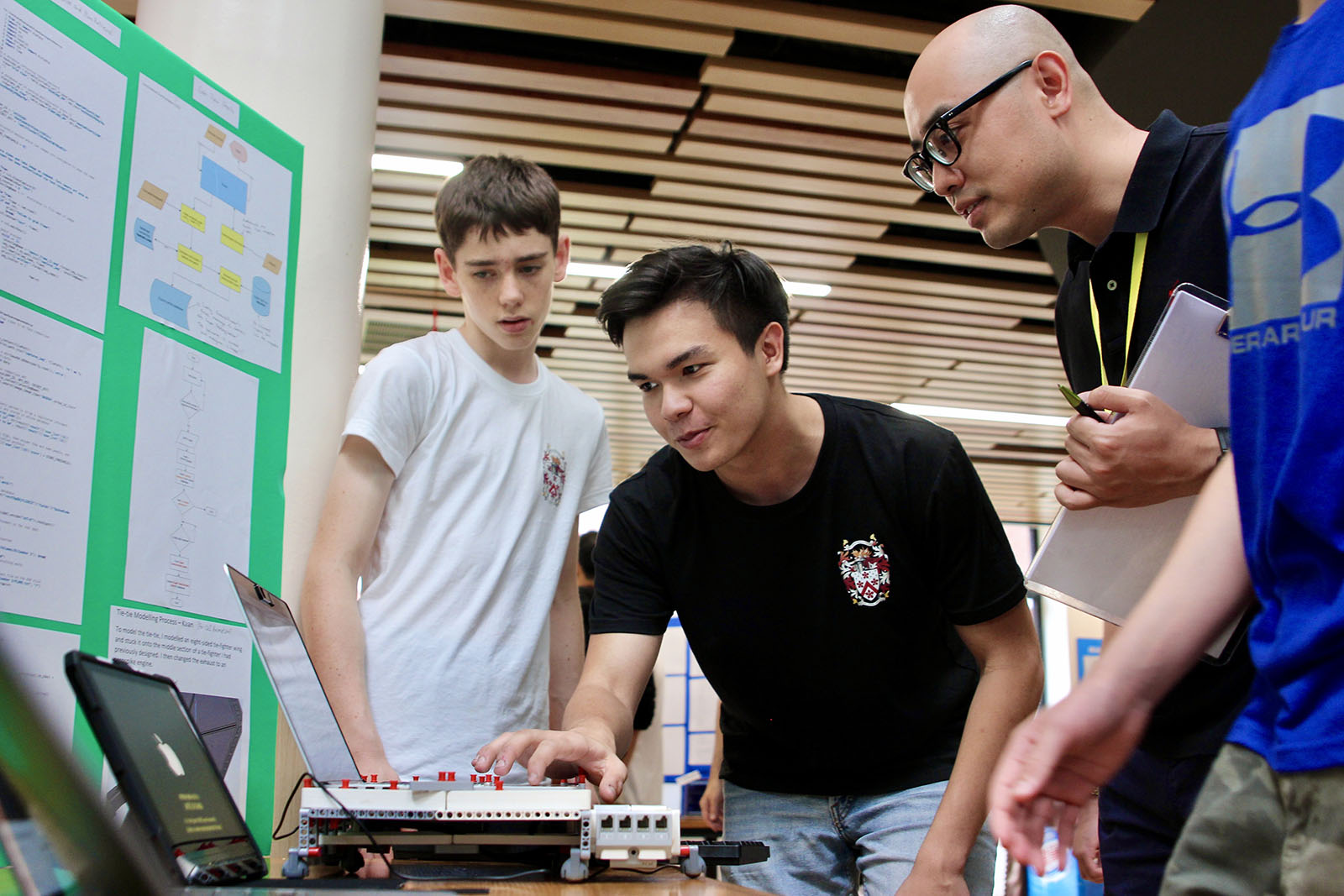 Whilst HakD does have a competitive element, it is by no means the focus of the event. However it is worth mentioning that DCSPD students were present in every award category, whether it was first or runners up for their age category, or recipients of the prestigious Pioneering Spirit awards! This is testament to the EdTech and computer science skills that we are instilling in our students and their ability to apply design thinking to real-life, complex problems.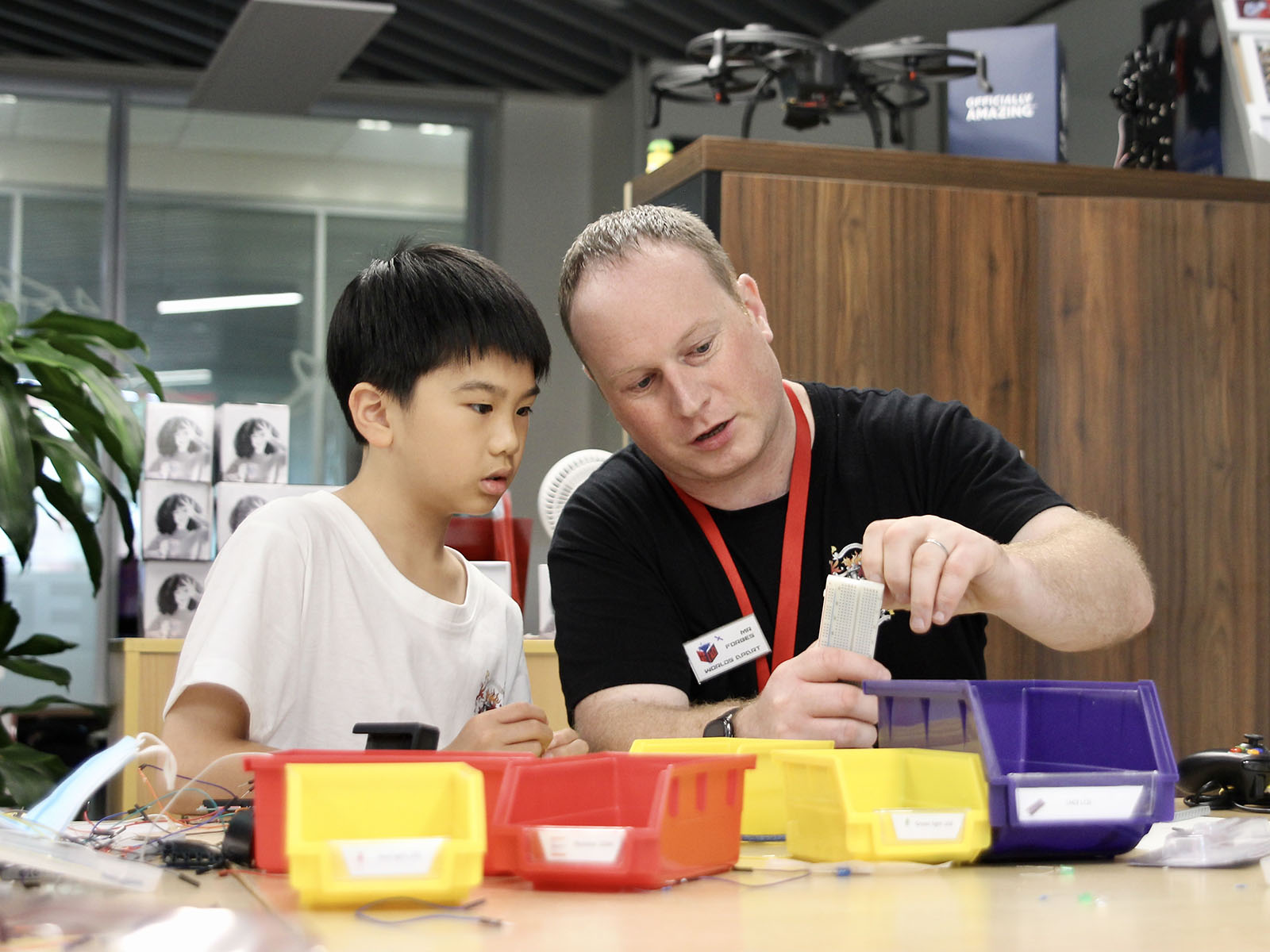 This year, as a special HakD feature, we had the pleasure of hosting Amazon Web Services who introduced our students to their AWS DeepRacer league. AWS DeepRacer is an autonomous 1/18th scale race car designed to test reinforcement learning models by racing on a physical track. The reinforcement learning model applied within a simulated environment is used to control the throttle and steering of a virtual car.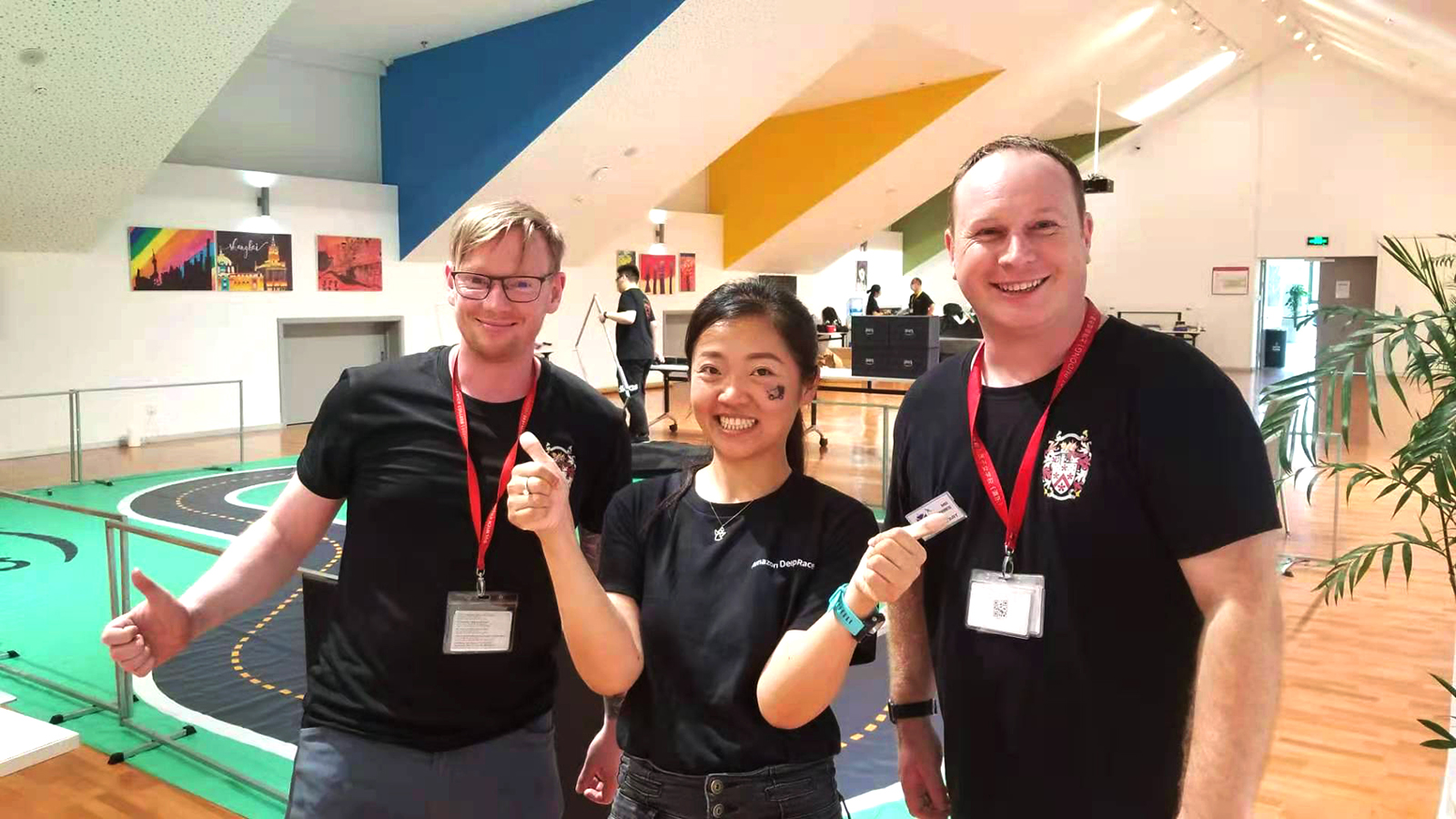 Once the virtual cars are trained and evaluated, they are tested in the real world through an RC model car and a 34-foot-long track. The students were given a theoretical insight into how the system works before watching how a trained car can physically navigate the physical racetrack. Exciting stuff!