Interview with Director of Global Citizenship Anthony Reich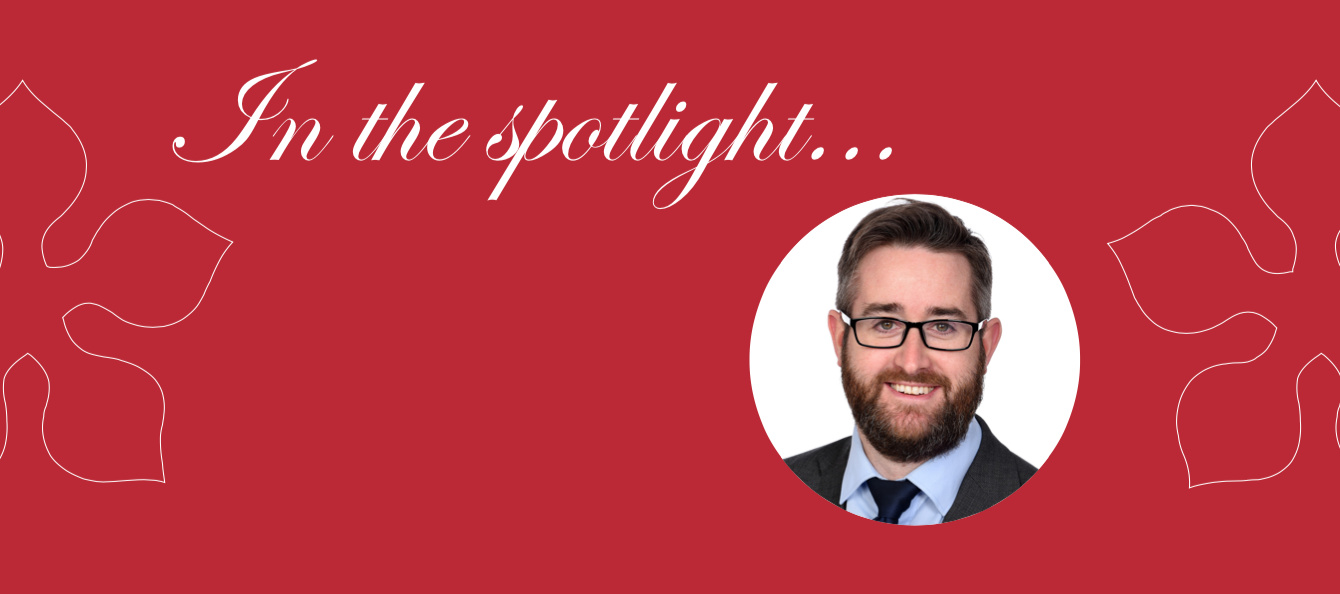 Please share your background as an international educator, specifically the professional highlights on your journey to serving as the Director of Global Citizenship at Dulwich College Shanghai Pudong (DCSPD).
I have been a teacher for 17 years. I began my journey at a wonderful school in Bogota, Colombia where I taught for 5 years, before moving to DCSPD in 2008, where I have been ever since. I love teaching here for many reasons, not least that we have amazing students, fantastic staff and supportive families who all contribute to a rich and inclusive community. The other things that I love about DCSPD is that we really are intentional about not only teaching our students to be academically successful but how to be active and effective global citizens, how to care about people and the planet.
How are wellbeing, service learning, and service opportunities integrated in the holistic curriculum and student programmes at Dulwich?
We embed Service into our school in three main ways. Firstly, we embed Service Learning into our curriculum so that our students can make connections with their studies to what is going on in the world and in which they are prompted and encouraged to be active agents of change. Secondly, we offer a rich and varied co-curricular programme where our students can serve our school, local and global communities through giving of their time, skills and talents to worthwhile causes and to building valuable service partnerships. Finally, we have events and trips – such as our annual service trips to our partner communities in Uganda and in Nepal where our students learn about other cultures and people while serving in schools and children's homes. These three strands all combine to provide a rich and varied service programme where our students' eyes are opened to the harder realities of life outside of school.
You served as Whole College Service Coordinator and now as Director of Global Citizenship. How are service and global citizenship connected?
Service, and serving others, is one aspect of Global Citizenship. Global Citizenship is the wider umbrella term that we use to encompass all that we feel is important for our students. The other vital aspects of Global Citizenship are: Sustainability (being concerned about the environment and sustainable development); Intercultural Understanding (having empathy and an understanding of other cultures); Justice (having a commitment to social justice and the ability to challenge injustice); Diversity (valued and respecting every different type of person and believe); and Global Issues (being aware of what is going on in the world). All of these elements combine, and in each of these strands we encourage action so that our students are able to say, 'I LIVE WORLDWISE, I am a Global Citizen."
Give an example of how young students can get involved with service at DCSPD?
At the beginning of the CoVid-19 outbreak back in February, one of our young Junior School students was inspired to challenge himself physically in order to be able to empathise with some of the hardships that people in Wuhan were facing. Along with a team of older student leaders they together came up with the idea of 'Walk for Wuhan' where they encouraged everyone in the school to walk as far as they could over a particular weekend. They did this to raise awareness for what was going on in our host country, as well as to create a sense of togetherness and community without the school as at that time the community was spread throughout different parts of the world and not feeling very connected. The event was a huge success – all organised online and remotely – and brought our community together and fostered a greater sense of understanding.
You initiated and led the Uganda Project, a summer service opportunity to work with children living in The Peace Centre Orphanage. Please share a story that highlights the mutual benefit of this student service initiative.
It is almost impossible to describe the reciprocal impact of our annual summer trips to work alongside the amazing children at The Peace Centre (TPC) in just a few words, but I will try. I think the great thing about going to TPC every year is seeing the close friendships and relationships develop between our students at Dulwich and the children, who range from 5 to 18 years old. Despite huge differences in background and individual cultural contexts, the children all form bonds very quickly through a variety of playing games, doing sports, eating and preparing meals together, as well as singing and dancing. Our DCSPD students have their preconceptions about life in a less-economically developed country shattered and are often overwhelmed by the love, care and joy they experience. One of my favourite times every day we are there is called Devotion, and it happens every evening at dusk. All of the TPC children come together in the garden and as the sun falls over the horizon the children sing and dance as they reflect back on the day that has passed. Our students are initially nervous and embarrassed to join in, but the feelings of acceptance and joy soon overcome them and before you know it, they are singing and dancing and laughing alongside their new friends. It really is something special to behold.
How do the UN Sustainable Development goals guide service at DCSPD?
The UN SDGs are a fantastic framework and guide for everyone, and we use them frequently at DCSPD. We use them as a guide for connecting what we are learning to real world issues, and to how we can be a part of the solution. We use the Good Life goals (the same 17 goals but directed at a younger audience) for our younger students as they are slightly easier for the children to understand and connect with. If we all pull together, and all make some changes in our lives we believe that achieving these goals by 2030 is possible – but there is still lots of work left to do! Don't wait for tomorrow to start making those changes.
Congratulations on leading the world's largest environmental sustainability lesson (LESL) for more than 3,000 Dulwich International students last year. What do you think was the most important message to come out of the experience regarding 'Living a Sustainable Lifestyle'?
Thank you. Doing the LESL was such a fun experience. It was really wonderful getting so many students together from all over Asia and seeing them all fired up and excited about how they can make a difference for the planet. I think it was a spark for a number of students to make some changes in their lives in whichever ways they felt inspired to, whether it be by reducing their meat consumption, or by ditching plastic straws, or by deciding to cycle and walk more often. And that is the great thing about Living a Sustainable Lifestyle, is that there are so many different ways to make a positive impact and not every has to do all of them all of the time. It's about making your own personal choices as to which goals you want to focus on in your own life, and in doing your best given your situation. Everyone's journey is different, and that's great.
"Sustainable November" is approaching soon. What can students and families do to participate in this effort to live sustainably?
Yes, Sustainable November is coming up fast. We will certainly be doing some more fun and engaging learning activities at school to continue to educate ourselves and in this area, and to keep Sustainability in the forefront of our minds. It is also a great time to remind ourselves of how far we have come and to inspire our community. The reality, though, is that we need to make sure we keep up our sustainable practices as best we can throughout the year, and not just rely on one month. It is great to use Sustainable November as an inspirational launching platform, but we need to embed these changes into our everyday lives throughout the year.
As Director, what is your vision for the Global Citizenship programme at DCSPD
My vision is for us all to be able to say, "I am Global Citizen", and to know what that means for each of us. There is sometimes a misconception that being a global citizen is related to travel and the number of countries you have visited, but it is not that at all. It is much more to do with how we view our own place in the world, about how we see and treat all those around us with kindness and respect, about doing what we can to be a part of the solution not the pollution, about living intentionality to break down stereotypes and stand up against injustice, about understanding other cultures valuing our differences to realise that this all makes us richer. Deepening our intercultural understanding is a major goal for us for 2020/21 as we seek to build bridges and develop empathy wherever we can.