Mandarin as a bridge to the world
Mandarin language is important not just because it is the way the Chinese world communicates, but because it is first and foremost the way in which the Chinese world thinks. Ever since Dulwich College Shanghai Pudong (DCSPD) opened in 2003, we have always put a strong emphasis on knowing and appreciating the language and culture of our host country. The focus of our Mandarin programmes is thus not just on how fluently our students can express themselves in Chinese, but rather on them being able to understand the "world" as it is – where people think in ways as fundamentally different as English and Mandarin—and to navigate that world effectively without hesitation. Only then will our students be able to build bridges between people of any nation.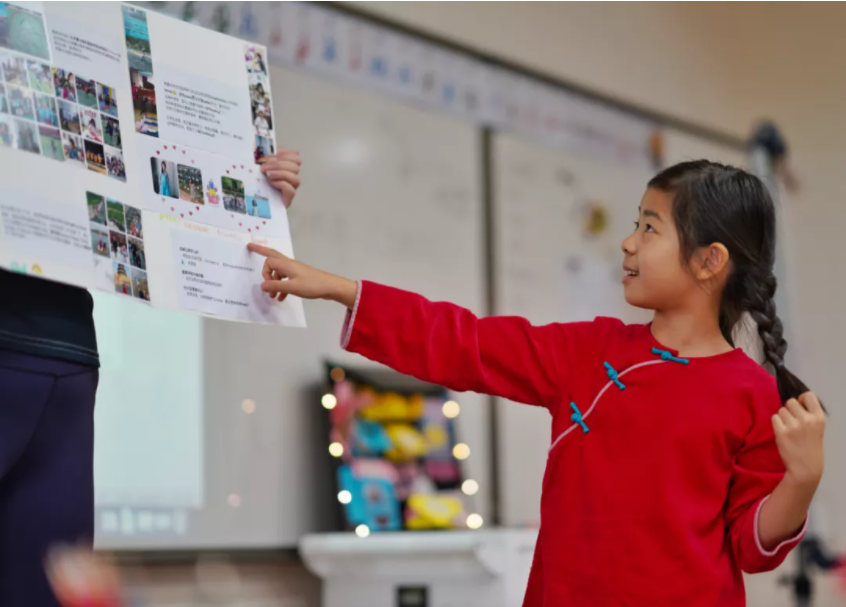 We offer multiple learning pathways to students of all ages and abilities — from native Mandarin speakers to second language learners to absolute beginners who might be learning Mandarin as their third or fourth language. Our programme not only provides a foundation for young language development, but also optimises innovative technology and produces outstanding student IB exam results. Our online learning platform, Wohui, was recently recognised in Beijing at the China International Fair for Trade in Services (CIFTIS).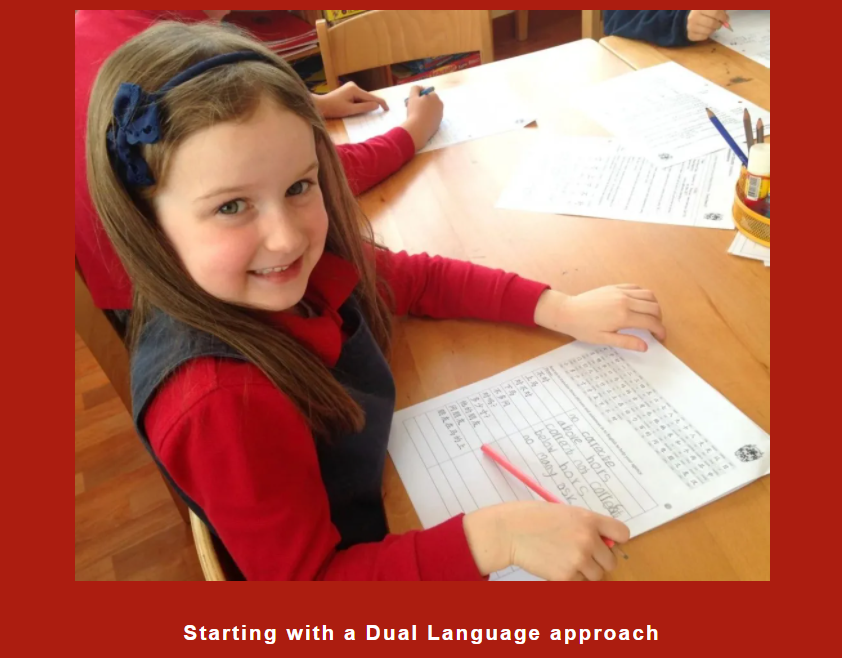 The Early Years (ages 2 to 6 years) are critical for language acquisition, and students in DUCKS benefit from a Dual Language Learning approach. "The programme exposes young learners to English and Mandarin in their natural learning context throughout the day rather than just through formal language opportunities," shares Dulwich College International's Director of Mandarin Ms Annabel Parker. "By providing an environment rich in learning opportunities, with one teacher focusing on English and a second on Mandarin, young children gain the confidence to use language with meaning rather than just through imitation."

"The Dual Language approach is based on the principle of additive bilingualism," adds Head of DUCKS, Ms Katherine Weir-Davis, "which means children learn an additional language on top of their home languages. We want children to be able to happily switch between one language and another whilst remaining comfortable in their first language."
As early as Year 1 and 2, students learning Mandarin as a Foreign Language (MFL) have access to the innovative Wohui Mandarin programme, meaning "I Can." Conceived and developed in DCSPD, the programme gives MFL students opportunities to actively use the language and to navigate real-world scenarios. Spoken and written language are learned in parallel but independently of each other, maximising students' progress by allowing them to focus on one new thing at a time. Furthermore, "Wohui follows the unique characteristics of the Chinese language," explains Ms Parker who pioneered the development of the curriculum. "Characters are introduced in terms of their simplicity and their frequency of use, thus enabling students to rapidly build up a useful and powerful bank of characters with which to make sense of the Chinese world."

The programme is supported by an online platform that puts learning in the hands of students and empowers teachers and parents to support them on their learning journeys. In the words of Professor Hu Wenhua from Fudan University, this "encourages students to become strong independent learners" and enables teachers to "work more effectively in the classroom." Ms Parker adds that with Wohui teachers are better able to "identify and help solve problems encountered by their students, pay more attention to individual needs and provide detailed feedback in a timely manner."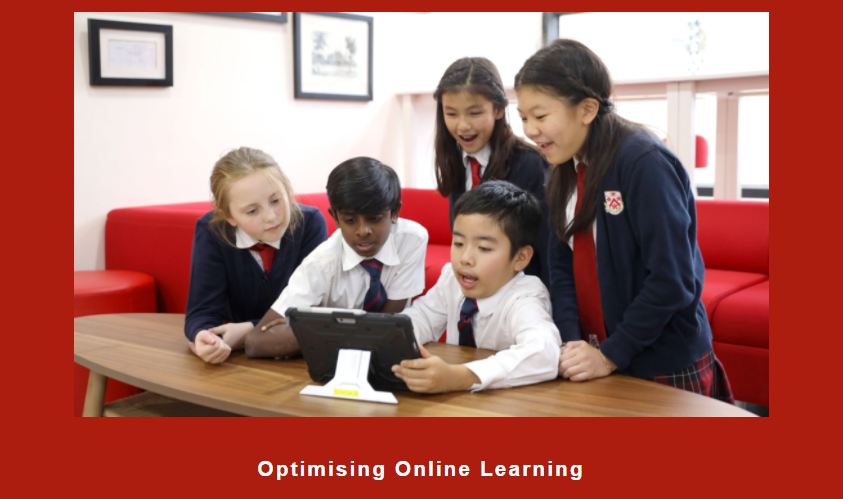 When the COVID-19 virus necessitated learning to move online, the Wohui Mandarin curriculum was firmly in place to provide continuous learning. "Building bridges to the world" took on a profound meaning when the innovative, cyber-based language programme solidly bridged the gap for students to continue language learning online from wherever they were located. During the pandemic when so many activities were challenged, DCSPD students continued to find success… "I CAN learn Mandarin."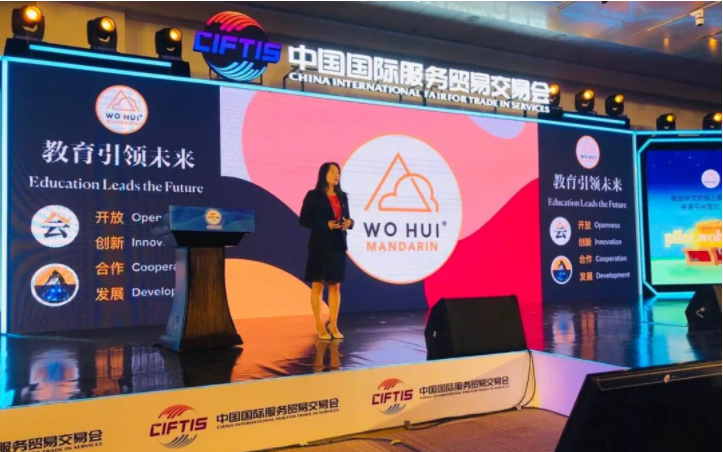 At the recent China International Fair for Trade in Services (CIFTIS), Wohui Mandarin was featured as an exemplar of innovation and global collaboration in the international school sector.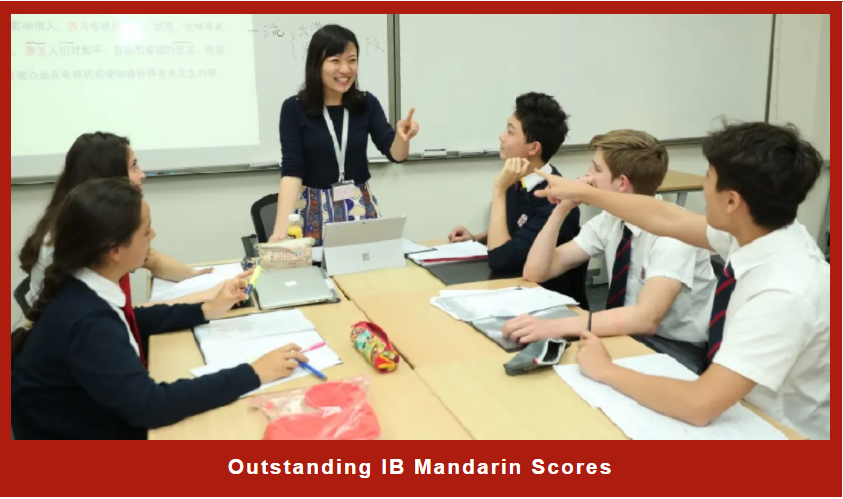 In Senior School, Mandarin language learning is coupled with courses that add deeper understanding of Chinese culture and language and prepares students for IGCSE and IB syllabuses. Years 7-9 students may take an additional class that focuses on Chinese culture, arts, and history to add an extra layer of cultural understanding to complement their language learning. Years 10-11 study Chinese literature in a class that supports deeper language study and prepares them for IB. We have a strong track record in our Mandarin IB results, and in 2020, with 14 students sitting for the Chinese A Language & Literature exam, nine students in Chinese A earned a perfect score of 7, with the class average resulting in 6.64 average. Thirty-one students took Chinese B classes in High Level and Standard level, with the average scores of 6.30 and 6.43 respectively. These high external exams are a tribute to the holistic and comprehensive Mandarin programme that spans the College's curriculum.