Waste Not: Dulwich Students Own What They Eat
Food waste is a major problem in the world. Each year, one third of all food produced goes to waste resulting in a 1.3 billion tonnes of food being thrown out. Meanwhile the COVID epidemic has exacerbated the global hunger problem. It is now projected that an additional 100 million people could be pushed into extreme poverty this year alone creating a humanitarian crisis.
The Chinese government has spotlighted the issue. In August it launched the Clean Plate campaign after Chinese president Xi Jinping was quoted as calling food waste "shocking and distressing".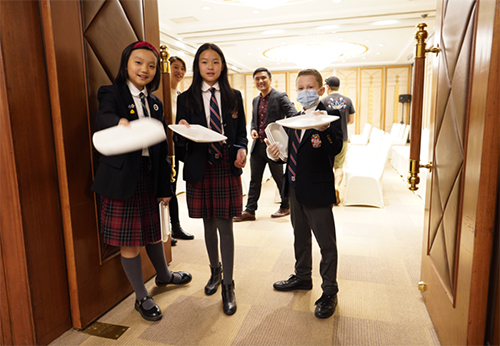 Each attendee receives a clean plate
01 Advocating to Reduce Food Waste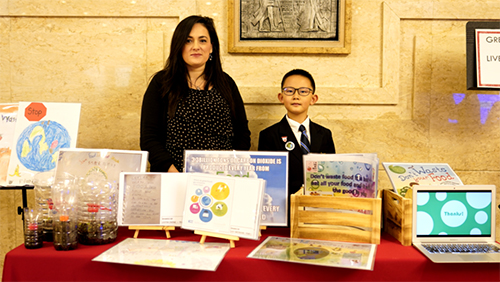 Junior School Green Panthers and Live Worldwise on display
Dulwich College Shanghai Pudong (DCSPD) has long prioritised sustainability in its vision for students to make a positive difference in the world and our student activists were determined to raise awareness about this issue. Hence DCSPD's Own What You Eat (OWYE) series was born. The series of events raises awareness about important issues related to sustainability, health and well-being through the medium of food and showcases pioneering projects spearheaded by our students.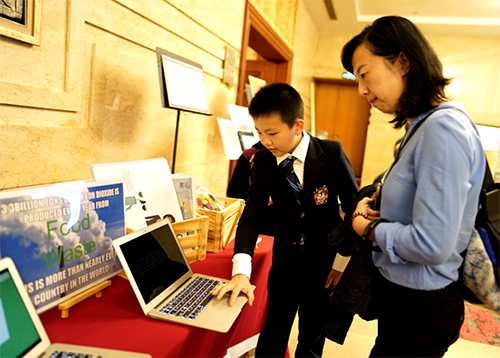 Junior School student introduces sustainability initiatives
02 Engaging Student Performances and Presentations
On Saturday 14 November, our community came together to recognise their efforts.
Hosted by Head Prefects Winnie S (Year 13) and John S (Year 13), the event featured guest speakers celebrity chef David Laris and Kay Xu from Green Initiatives who shared expertise to equip our community with practical suggestions to reduce food waste. Their inspiring talks encouraged everyone to be part of the solution. The event culminated with the announcement of the winners of the Dulwich Clean Plate House Challenge held in October.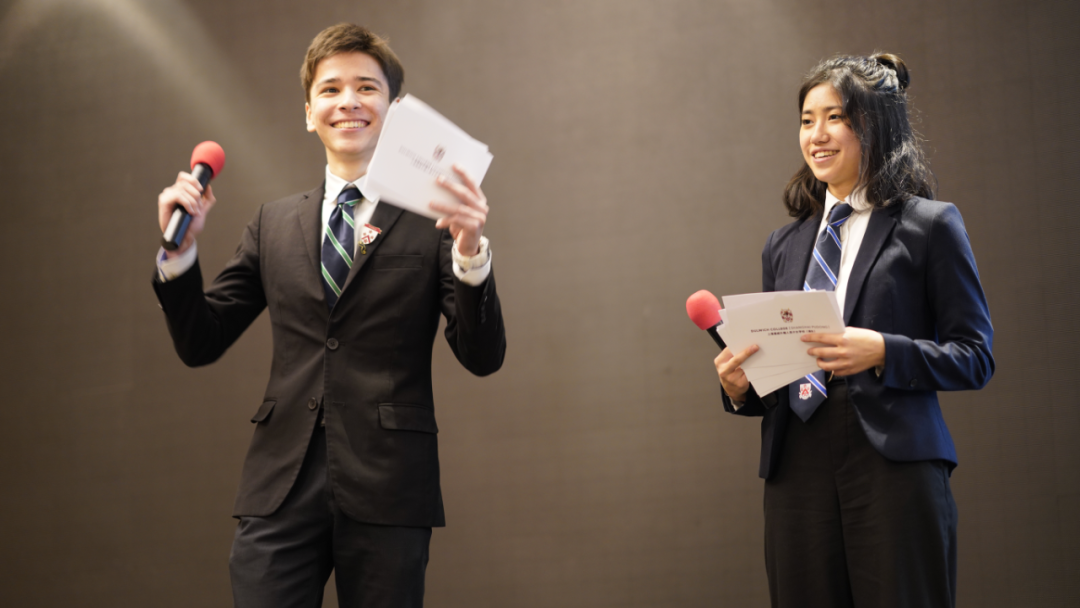 Senior School Global Citizenship and Wellbeing prefects give the opening speech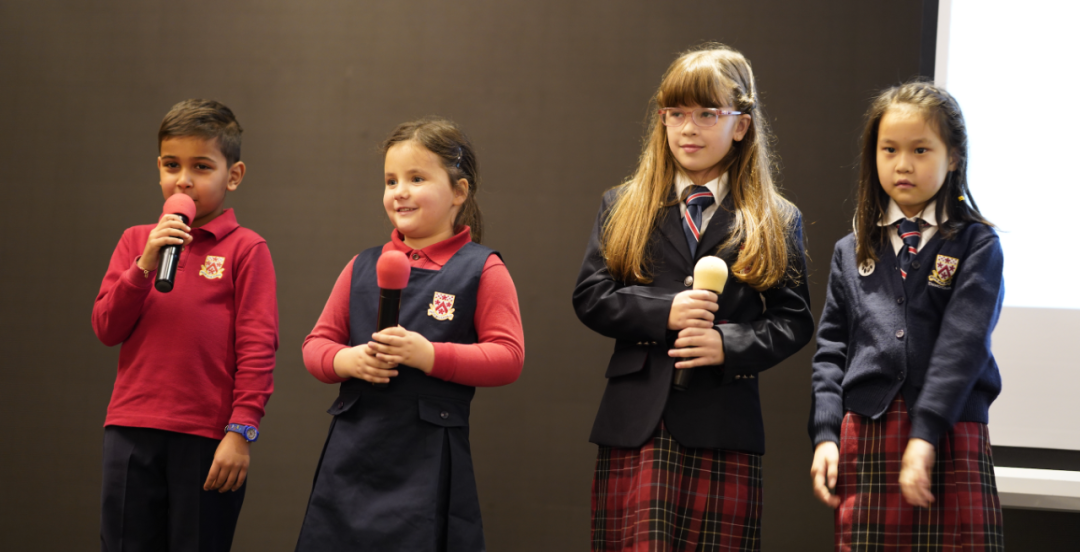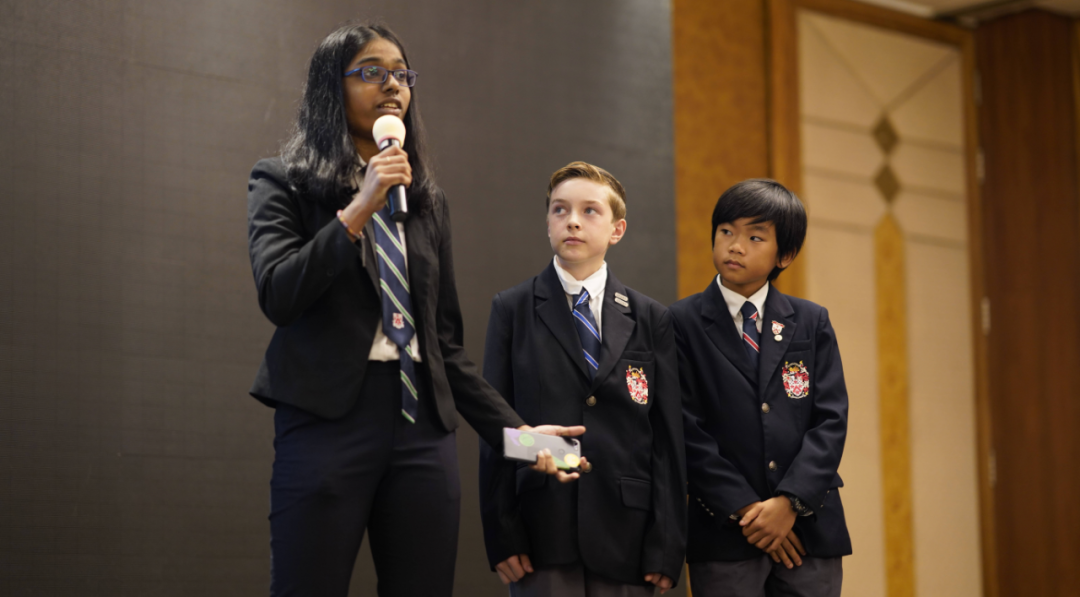 DUCKS, Junior School and Senior School students present student-led green initiatives
The Clean Plate Challenge was a direct attempt to minimise food waste in our Dining Hall. Over the course of two weeks, all Dining Hall diners were encouraged to clean their plates with the results judged daily by student volunteers. House points were awarded for each clean plate recorded.
The results were immediate: 20% less food waste across all three schools.
Junior School students at their No Food Waste art display table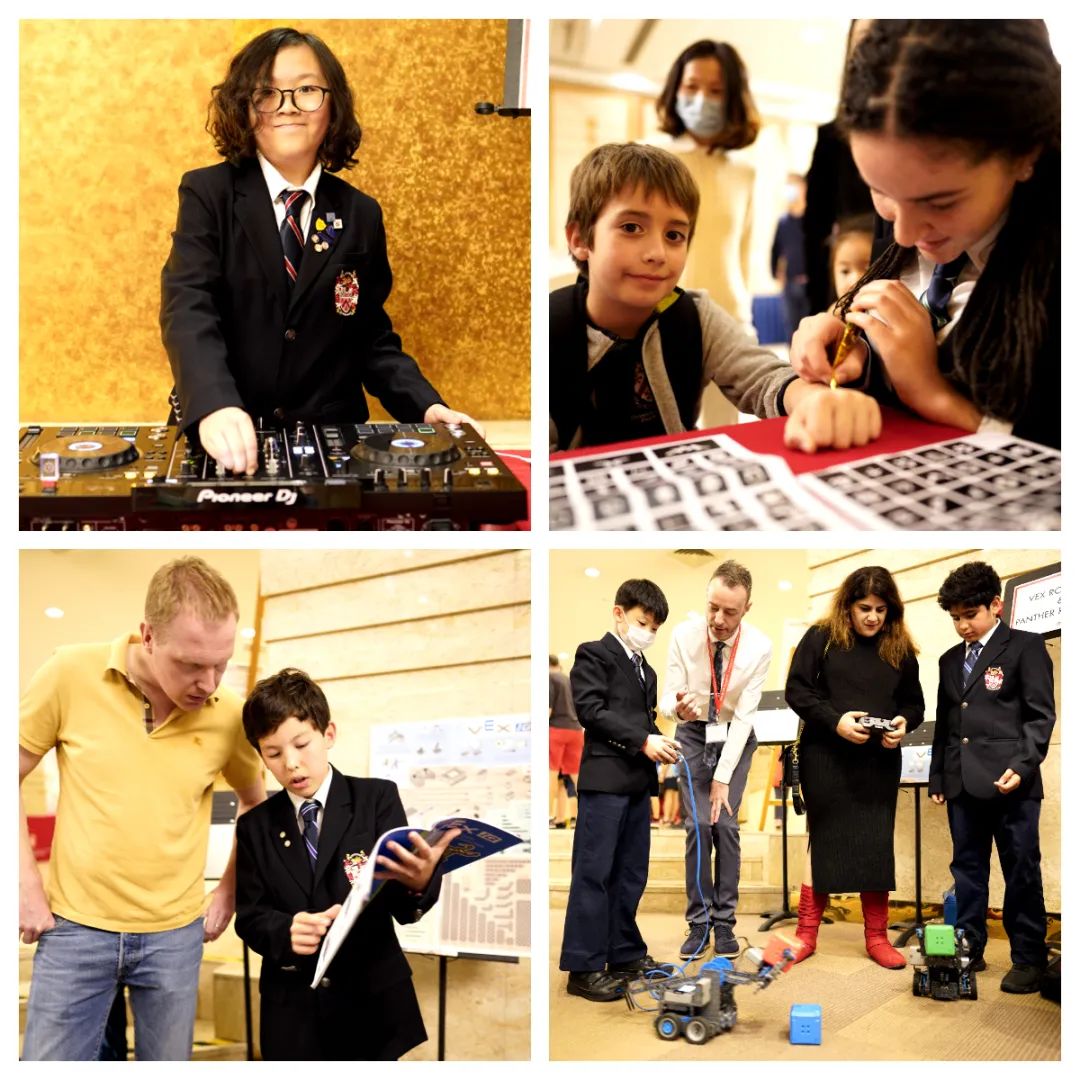 CCA showcase: DJ, Half the Sky Henna Hands and Robotics
In the end Shackleton House won by a mere 12 plates. Shackleton House Captains Nivedita V, Nandita V and Hailun (Helen) Z said, "We hope it changes the mindset of people, and makes them appreciate the value of their food. We hope that students, teachers and staff members who took part in the challenge try to not restrict their actions to the event but instead adopt this kind of attitude as they move forward."
Dulwich Pudong Front of House Supervisor Bosco Velho was pleasantly surprised by the impact achieved in just two weeks: "Students have been asking me when we will be doing this again! This goes to show that an important but seemingly dry topic like food waste can be made engaging and impactful with the right approach."
Wizard of Oz at the Senior School Drama booth, plant-based food tasting, PAWS animal booth
03 Pioneering Plant-based Food Alternatives
Students serve plant-based food to attendees
Though our first event was held exclusively for the Dulwich community, we will open future events to parents and students from schools across Shanghai to encourage a sea change in how we look at – and consume – food. We look forward to seeing you there as part of our amazing Dulwich Experience.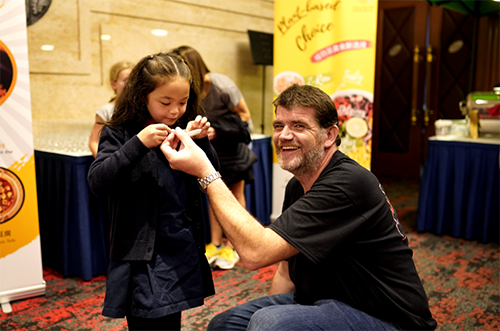 Sampling plant-based food
Parents and children at the PAWS animal booth
How can you help reduce food waste?
Our students hope that everyone in the Dulwich community can join in to reduce food waste. They put together this helpful poster to inspire people to action.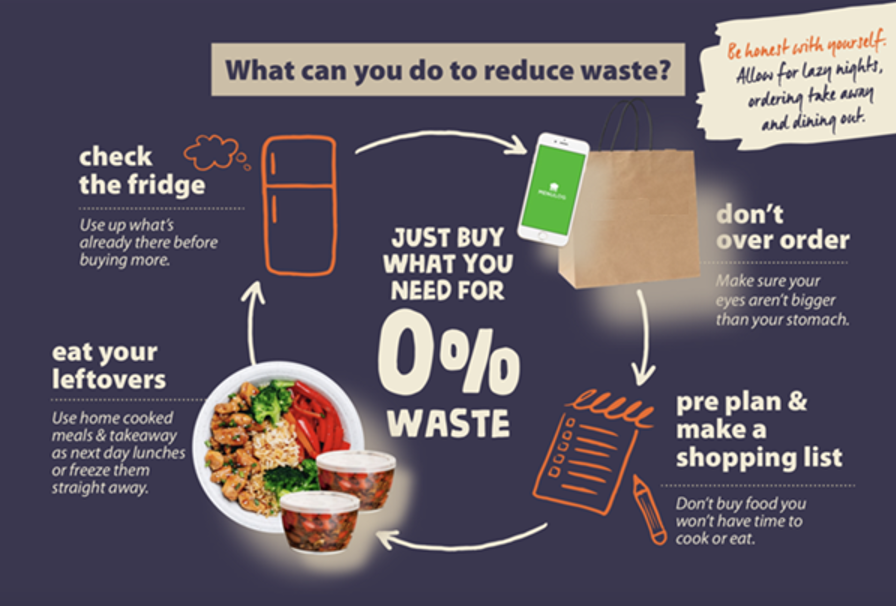 Students from DUCKS, Junior School, Senior School all engaged and contributed to creating "no food waste" posters and videos. These students' works currently display on the Live Worldwise walls across three Dining Halls.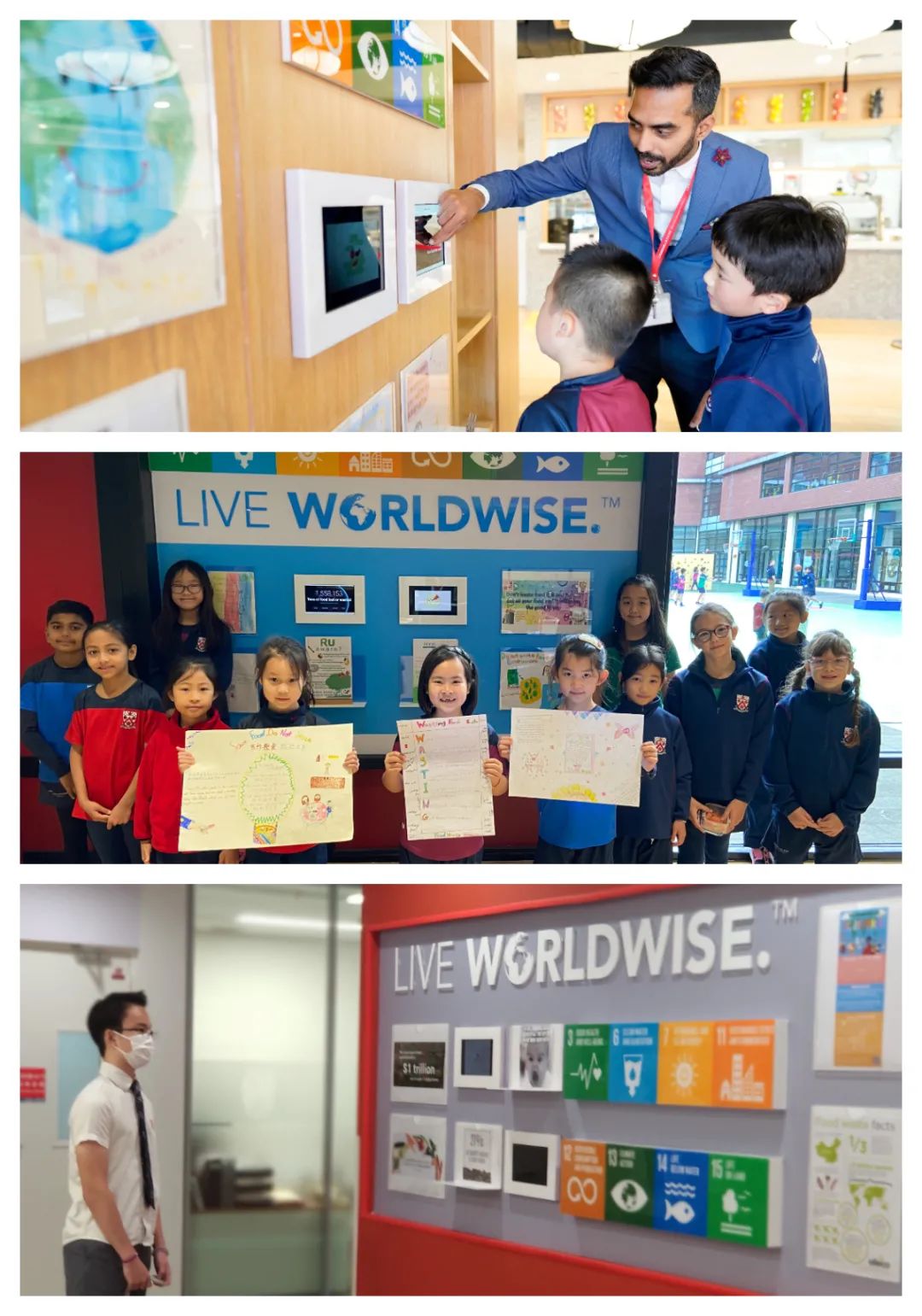 Live Worldwise walls across three schools
Simple actions like these add up to a big difference when we all pitch in.
Bravo to our students for leading the way!
Learn more about Dulwich's sustainability initiative
Dulwich led the world's largest environmental sustainability lesson (LESL) for more than 3,000 Dulwich International students last year, and we achieved a GUINNESS WORLD RECORDS™ title.
"Our vision is for our students to Live Worldwise – to have the skills and motivation to make a positive difference in the world," said Fraser White, co-founder, CEO and Chairman of Dulwich College International.