Patrick Sabberton | Violin Virtuoso

Meet Patrick Sabberton
Patrick Sabberton has been guiding Dulwich Pudong students into the world of strings for the last 15 years. He currently leads the Year 3 and Year 4 strings as well as the string orchestra and gives guidance to the DCS Orchestra. He also delivers 1-to-1 lessons as part of the ITP progamme and happens to be one of the most in-demand violin instructors in Shanghai.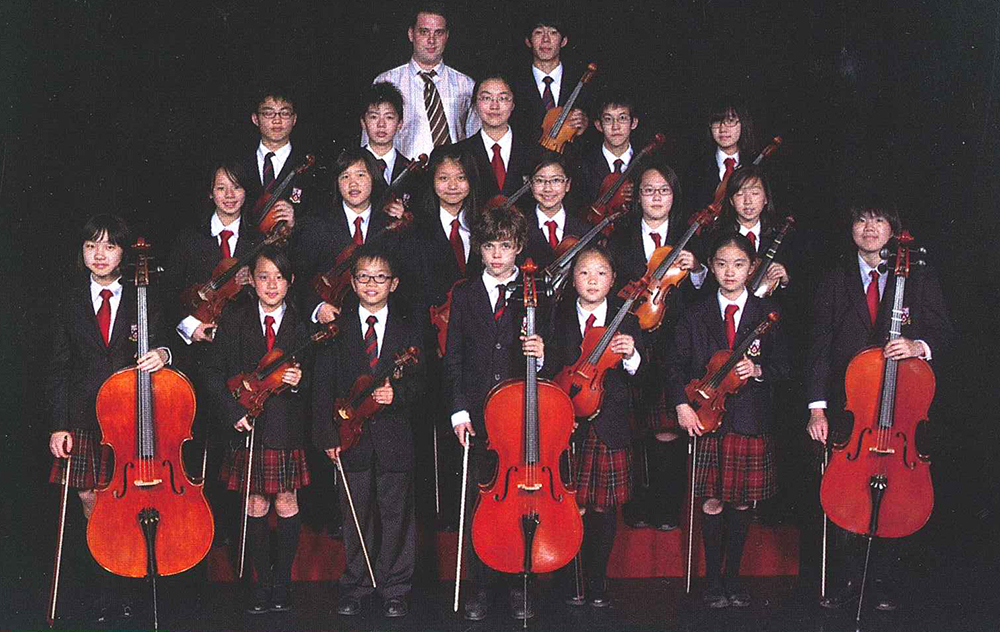 Sabberton is a highly accomplished violinist. He started playing when he was 3 years old, introduced to the instrument by his mother, a pianist.
As a youth he distinguished himself and was accepted into the Junior Programme at the Royal Academy of Music, one of the most prestigious conservatories in the world, ultimately winning a scholarship to study there for university. While there he took home several prestigious awards such as the Kreisler Prize and had master classes with luminaries such as Maxim Vengerov and Joshua Bell, two of the world's finest contemporary violinists.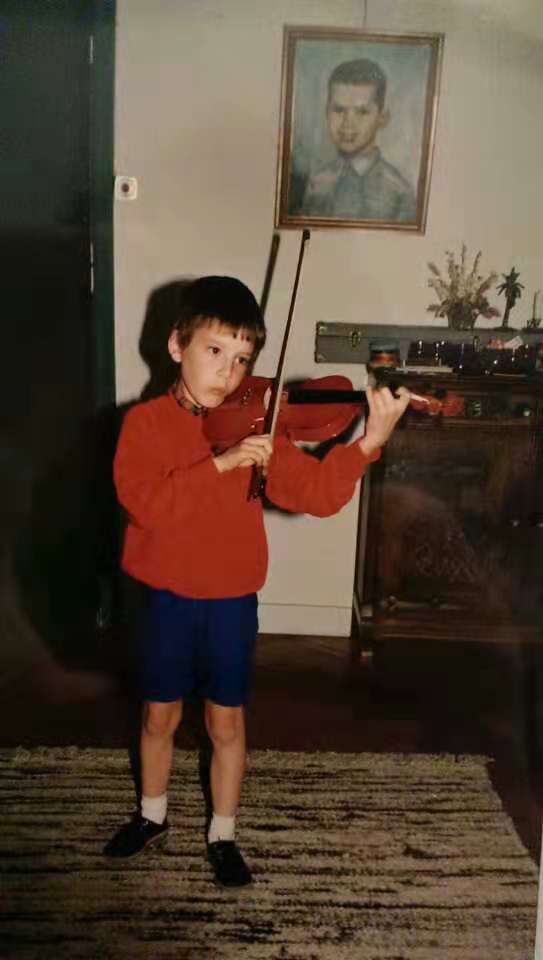 Following graduation he played with a chamber music group premiering previously unplayed works by well-known composers and performing at some of the most famous venues in the UK such as St Johns Smith Square and St Martin-in-the-Fields. At the same time he continued his teaching career, tutoring students of all ages.
He toured China with an orchestra in 2005 and liked the experience so much he decided to stay. He joined Dulwich Pudong in 2006 and has been a fixture here ever since, charged with building up DCSPD's formidable strings programme.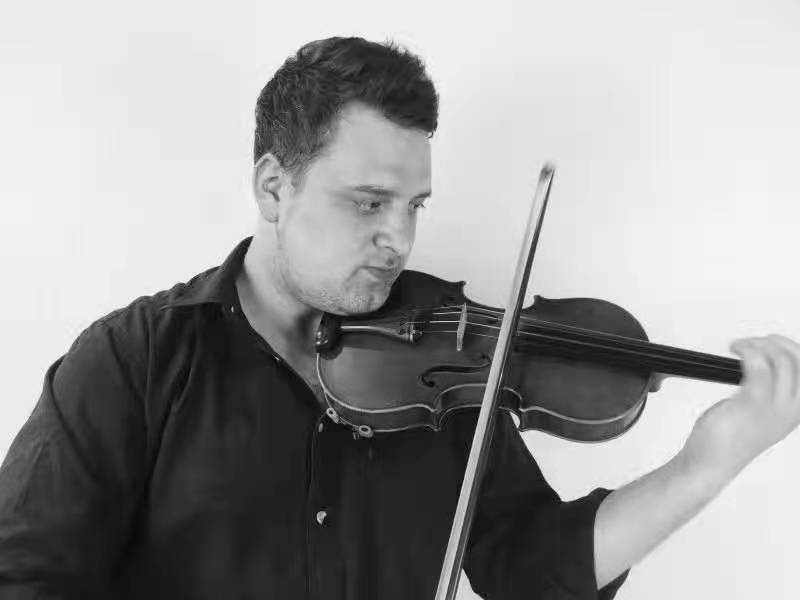 Leading DCSPD strings to new heights
All Dulwich Pudong Year 3 students begin their musical journey with a string instrument, either violin or cello. For the vast majority this will be their first contact with the instrument. Over the years, Sabberton has mentored many students who have gone on to pursue careers in music.
A few recent examples are Ethan Chong (Class of 2017) and Sammy Soekarno (Class of 2020) who are now both performers with the Singapore National Youth Orchestra. Tommo Aoki (Class of 2018) is currently at the Menuhin School, one of the best violin schools in the world.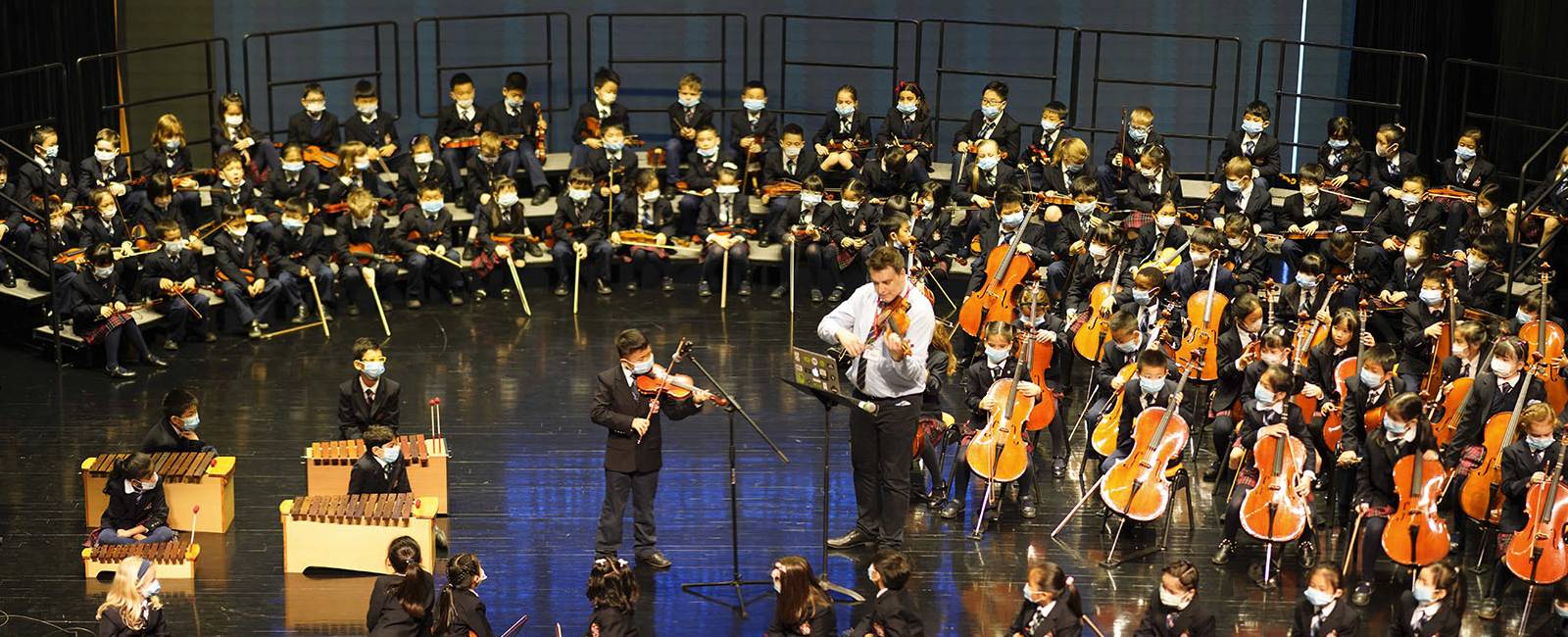 Not every student will grow up to be a professional musician, however, and Sabberton's passion is to see all students engaging with the violin, no matter what the level. "Everyone likes music," he says, "but to be able to play it, to have a medium through which you can express your ideas, that is not to be taken for granted."
Easier said than done, especially for an instrument with a reputation for difficulty. There is no magic formula for violin success, Sabberton reminds, it's just about practice and starting at an early age:

"Every student is different, requiring a slightly different approach. One thing that does not change, though, is enjoyment through attainment, rather than instant gratification. Not many kids are going to pick up the violin and go 'Oh I love this!' They're not going to always want to practice. Most of the famous musicians will agree that practice is a discipline. You do it because you know you're getting better and you're getting more out of music. Kids always love it when they've done a concert and played in an orchestra. They are always very happy about that. But to get there you have to do the groundwork. A lot of it is just practice."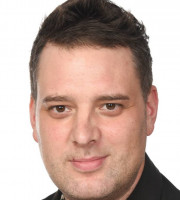 Every student is different, requiring a slightly different approach. One thing that does not change, though, is enjoyment through attainment, rather than instant gratification.
- Patrick Sabberton, Instrumental Music Teacher
He also emphasises the crucial role parents play in the learning process, which has been especially challenging during COVID with parents not allowed on campus to observe lessons. To bridge the gap Sabberton has taken to creating videos for almost every lesson he teaches, demonstrating technique and showing what the individual student needs to work on. Parents can refer to these videos during home practice which greatly speeds up the overall learning process.
"It's like learning a language," Sabberton shares. "If it's family-oriented, it will be easier to progress."
Patrick performs with the Andante Strings led by lead violinist Angela G, Year 6 at the 2020 Winter Concert
Benefits beyond music
Over the years, Sabberton has seen the interest in violin grow exponentially in China driven by widespread recognition that violin has benefits beyond being able to delight grandparents. First violin is extremely versatile. You can play many different styles of music from many different cultures. For example, not many people know that the erhu bears deep similarities to the violin and there is a great deal of Chinese music which has been adapted for violin.
Beyond that there are scientifically proven benefits such as:

1. Improved memory and attention span
2. Sensory cognitive development
3. Excellent social skills
4. Improved mental function
5. Better posture
6. Improved counting and maths skills

Research has also found that children and teens who play the violin have stronger verbal and visual pattern recognition abilities than those playing other instruments.
Sabberton notes that parents are often unsure what a quality musical education looks like, or what will genuinely benefit their child. As a result he often sees parents pushing children to study too many instruments, or hiring multiple tutors for a single instrument to pass grades and accumulate UCAS points as quickly as possible.
"In music, less is more," Sabberton advises. "Parents often think that learning multiple instruments make better musicians, but actually it is the opposite."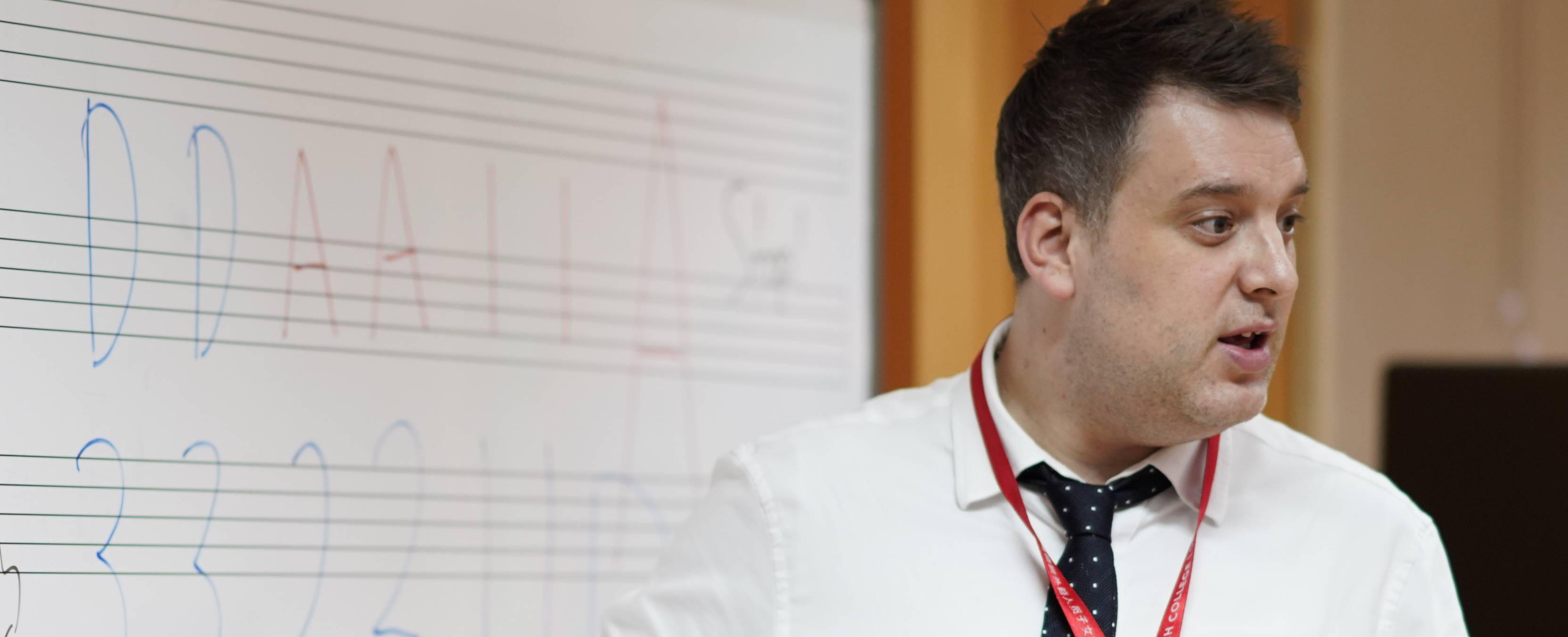 He delivers a few simple pointers for parents:
Don't put unrealistic expectations on your kids
Choose an instrument your child likes and stick with it
Find the right teacher and stick with him or her
Invest time in your child's musical education to motivate practice
Do it for the right reasons
And the reward at the end for all the hours of practice? "A better life," says Sabberton simply. "That's what it's all about."