Actor
"One of the highlights of my year so far, was the whole senior school production of Peter Pan. I had the amazing opportunity to work with around 50 upper school actors with a huge devotion and talent when it comes to drama. However, the production wasn't just about the students, we also collaborated with multiple talented members of staff. Without them, the incredible outcome of our months of work would not have been possible. I think I speak for the rest of the Peter Pan cast when I say that we're proud to have been a part of such an amazing production, from ASM's to Captain Hook."
Augustus – Year 9 Aka John
Front of House
"This was the first play in which we had a Front of House team. I was the manager and prior to this, I had not realized how much effort and dedication it requires. My team ensured that the audience had one of our magnificent programmes, and were guided to the refreshments. Our box office was ready to sell tickets and merchandise. I also had to ensure that the audience was seated and house 'clearance' was given to the Deputy Stage Manager so the show could start promptly. Our new matinee performance encouraged younger children to come to see it. I had the idea of a 'photo opp' with the cast after the show, which proved most successful. The production raised over RMB40,000 for our children's charities."
Margaret – Year 12 Front of House Manager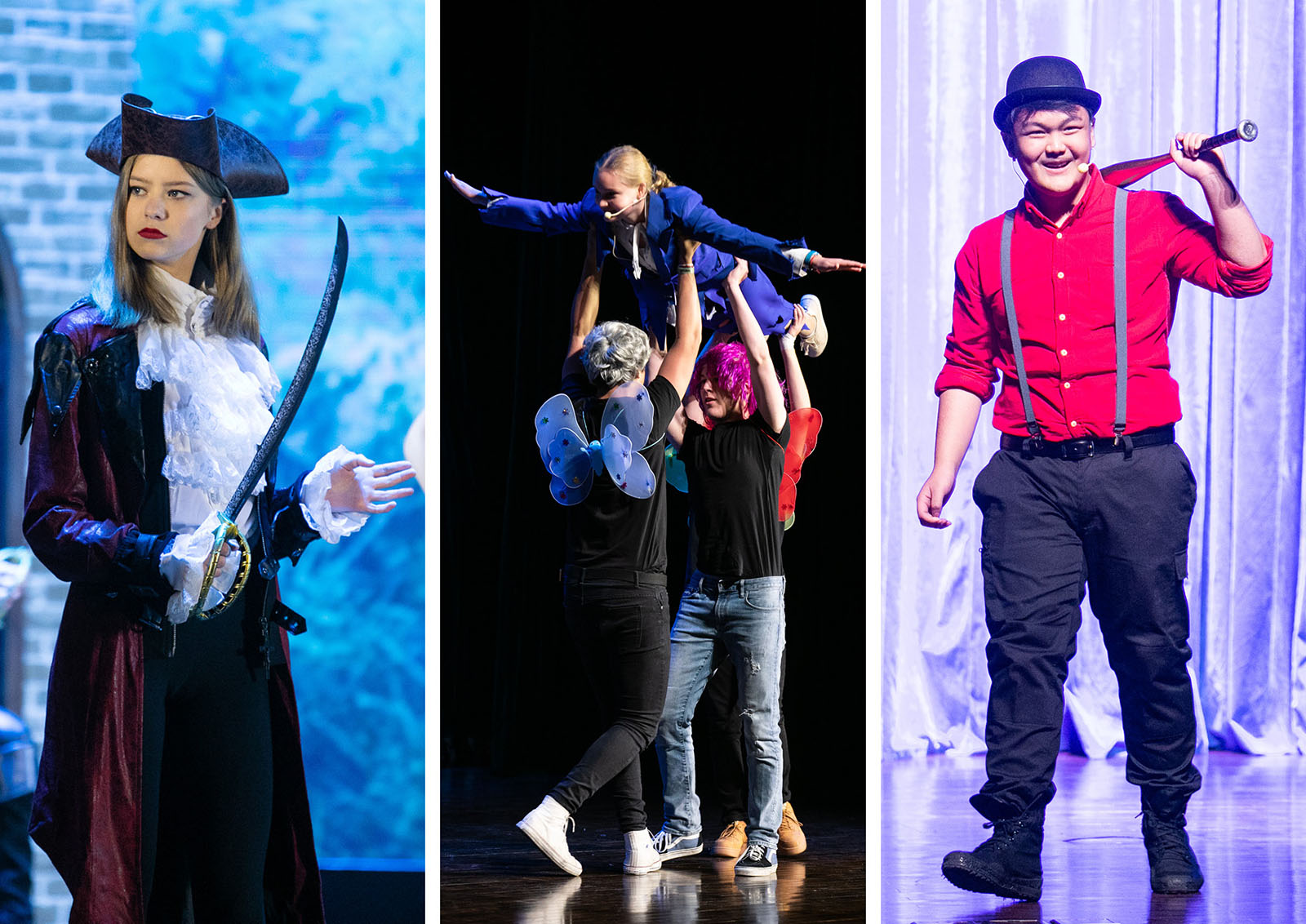 Stage Management
"On this production, I learned that the show cannot run without stage management. I was surprised to discover that I enjoy the responsibility of being behind stage rather than on it. From watching the responsibility of the DSM who calls the entire show, I realized I would be interested in this role in the future."
Emma – Year 12 ASM (Assistant Stage Manager)