Rise Against Hunger at Dulwich College Shanghai Pudong

'Rise Against Hunger' is a food packing and distribution event in which members of our community join together to address poverty in China. The Rise Against Hunger organization (www.riseagainsthunger.org) mobilises volunteers to produce nutritious meals that are distributed to impoverished communities worldwide, working towards a world without hunger.
On Saturday 13 October, Rise Against Hunger arrived at Dulwich College Shanghai Pudong to facilitate the biggest school-based event in the Asia Pacific region. Our funding partner for the event was Kraft Heinz - the third-largest food and beverage company in North America and the fifth-largest food and beverage company in the world. Kraft Heinz employees joined our students and staff to fulfill their commitment to a well-established Corporate Social Responsibility programme.
The aims of the event were to:
Take direct action to reduce poverty and hunger in China
Develop servant leadership in our community
Enable multi-national companies such as Kraft Heinz to broaden their Corporate Social Responsibility programmes
Inspire our students to make a conscious and tangible positive difference for others less fortunate than themselves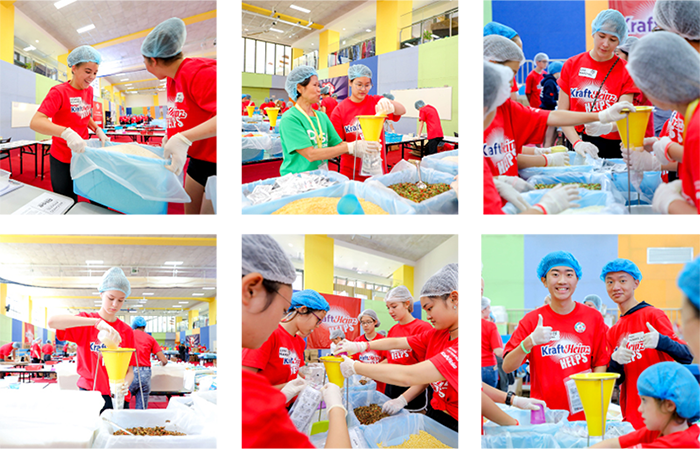 Over the course of three hours, more than 550 volunteers working in 30 assembly lines successfully packed 220,000 meals. Students were organized in vertically-aligned groups from Year 3 to Year 13! The older students and Kraft Heinz employees acted as 'older siblings' for the day, with an emphasis on active collaboration.
Rachel Crossland (Head of Junior School PE) and Neil Crossland (Deputy Head of Senior School) have a long-established relationship with Rise Against Hunger from their previous work in Singapore. It was their mission to bring Rise Against Hunger to Dulwich College Shanghai Pudong in 2018. The goal is to extend the event next year to feed 'a million mouths' in a day. Nothing is impossible at Dulwich College Shanghai Pudong.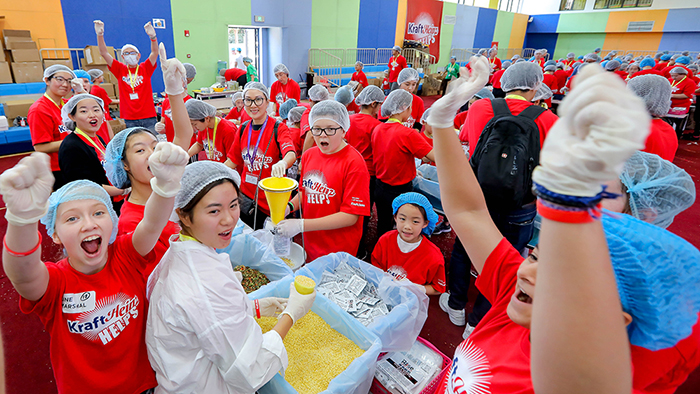 "The event was really exciting and I was very happy to help people other than myself." - Minnie in Year 6
"The best bit was working with people from other year groups and different organisations (Kraft Heinz). It was fun getting to know different people." - Ruby in Year 6
"Tiki, the boss of Rise Against Hunger, said, 'We must pack each meal with love and attention'. This really resonated with me as it felt we were doing something lots of people in need would appreciate." - Imogen in Year 9