Dulwich Coaches Propel Our Athletes to New Heights
The fall sports season has just wrapped with great success on the pitch, on the court and in the pool. Our Panther athletes truly lived our DCS sporting values of Dedication, Character, and Spirit. Huge congratulations to our athletes who show such tremendous dedication to their sport and to their team.
Behind it all are the tireless efforts of our coaches who go above and beyond to support our atheletes every step of the way. They bring years of experience coaching, as well as invaluable personal experience competing at a high level as athletes themselves.
Let's meet three of our head coaches: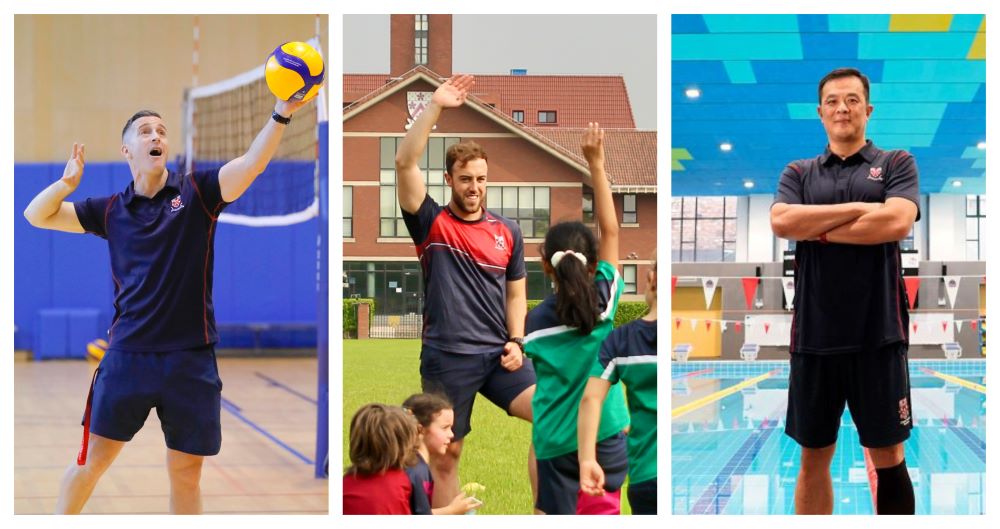 Coach Allan Kerr, Coach James Moss and Coach Zorro Chen
Zorro Chen, Director of Aquatics
Coach Zorro has been coaching at a high-level for over 15 years now. He's been the Director of Aquatics at Dulwich Pudong for the last 3 years. He is Certified Level 5 by the World Swimming Coaches Association.
Before becoming a coach, Coach Zorro was a champion swimmer in his own right, specialising in freestyle and backstroke. Over his decade-long career as a competitive swimmer, he won more than 50 national championships, including a remarkable three gold medals at the 8th China National Games in 1997. He was the China national record holder for the 200m freestyle from 1996-2001.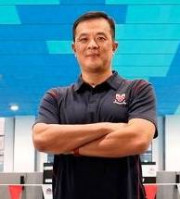 In swimming, as in life, it is not about being the fastest, but about being the best you can be.
- Coach Zorro, Director of Aquatics
Coach Zorro leads the AquaPanthers competitive swim squads which this year has over 120 swimmers taking part. There are 7 AquaPanther squads in total:
Age 12 and over:
Senior performance
Red Panthers
Club Senior)
Age 11 and under:
Junior Performance
White Panthers
Blue Panthers
Club Junior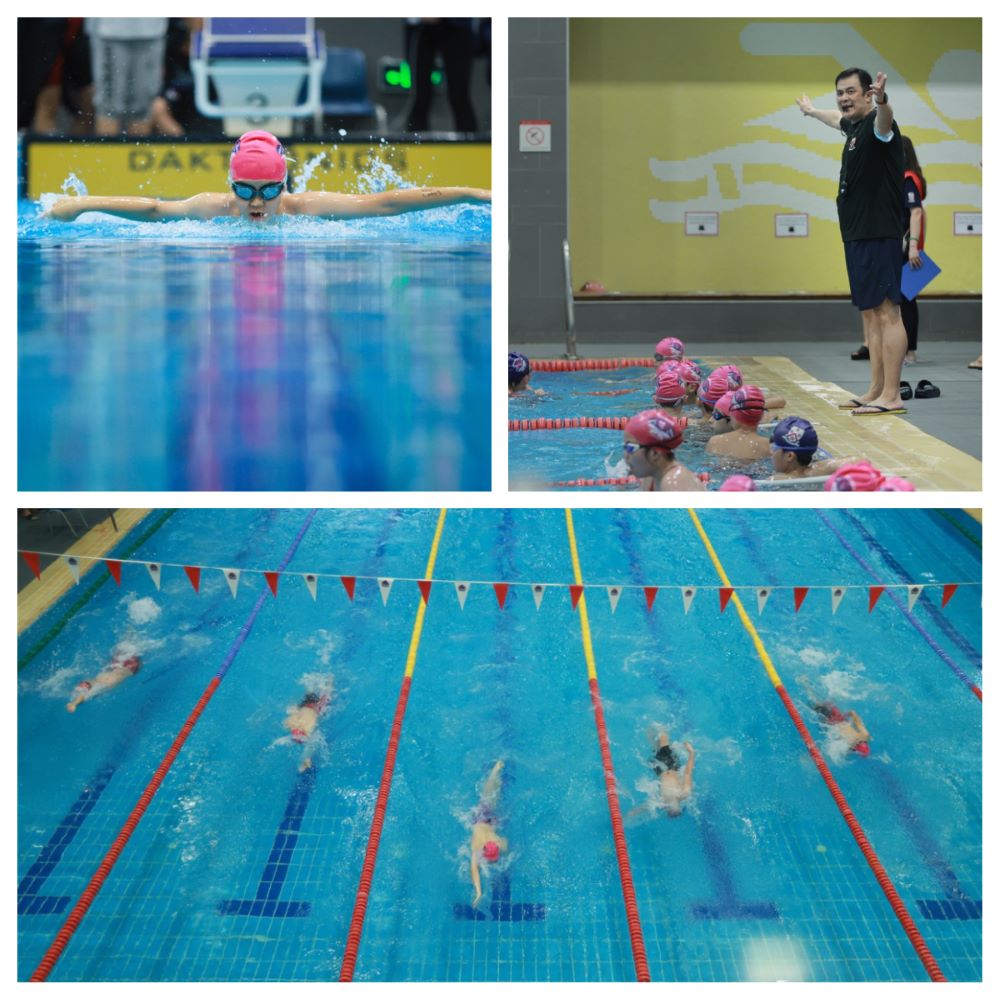 AquaPanthers
So far this school year our AquaPanthers have competed in two major competitions, performing very well in both, placing 3rd place in the first round of the Shanghai Swim League (SSL) and 4th in the SAS Puxi Swim Invitational. More importantly more than 92% of our swimmers have set personal bests (PB) with several new College records being set.
James Moss, Head of Coaching for the Dulwich Football Academy
Coach Moss has been coaching for over a decade in the UK and in China. His coaching experience includes roles with Manchester City and Macclesfield as U18 Head Coach alongside roles at the University of Chester and The Grange School as Director of their football academy. Coach Moss has coached for the Dulwich Earthquakes (now the Dulwich Football Academy) for 6 years. He holds a UEFA B coaching certification.
Coach Moss became a professional footballer for Macclesfield Town who were then in League 2, before studying sports coaching at Manchester Metropolitan University and then playing semi-professional football for clubs such as Salford City whilst beginning his coaching career.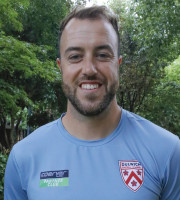 Coaching is about approaching with humility and detail, setting consistently high standards and developing key transferable skills which support the person not just the player.
- James Moss, Head of Coaching for DFA
The Dulwich Football Academy (DFA) fields squads for both girls and boys who begin training twice a week from U7 up to U17. There are currently 13 teams in the club, 9 of which compete in a league each week against other clubs across the city. The rest compete in a league that we host on Sunday mornings. DFA also has programme called DFA Minis for Year 1 students who train once a week as a preparation for joining DFA squads the following year.
Read more about DFA and its exciting new partnership with Coerver® Coaching here on our College website.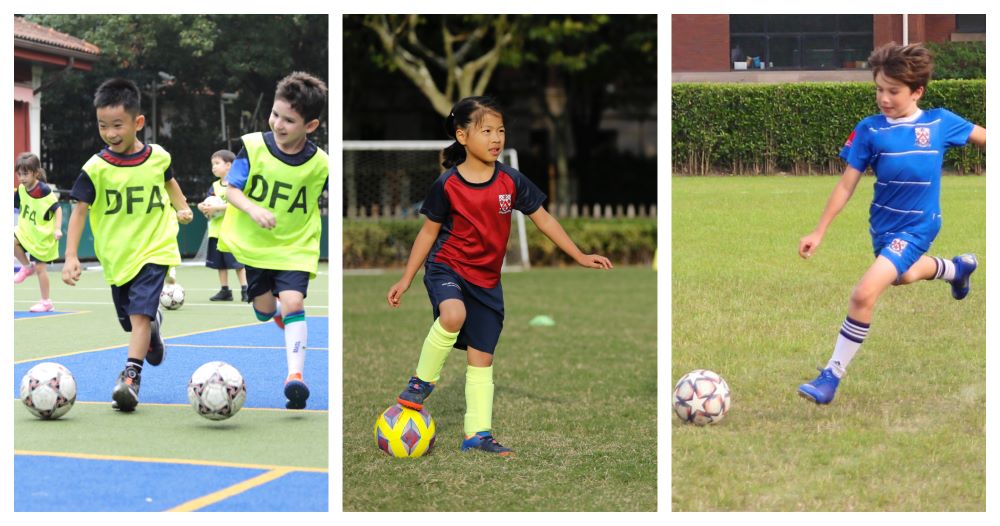 DFA in action
This season DFA have created three 11-a-side teams at U13, U15 & U17 levels, which marks the first time they have done this since 2017. Our U15 & U17s have made a solid start to the season beginning with 4 & 5-1 wins respectively.
Allan Kerr, Head of Senior School Physical Education and Volleyball Coach
Coach Kerr has been coaching Volleyball for 19 years. He holds numerous certifications including Volleyball Level 1 Coaching & Level 2 Referee Qualification (FIVB) and CrossFit Level 1 Coach.
Coach Kerr himself played competitive Volleyball for 15 years starting at age of 13 in his native New Zealand. He played at many levels including School, Club, Provincial, and National teams.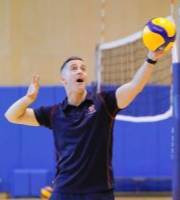 Volleyball is arguably the team sport which relies most heavily on others. Creating players with the team who trust each other and plays to make each other better is the most important focus for me as a coach. Developing players who understand how the game should be played, the terminology, volleyball specific movements, and could easily move into any other team in the world, is more important to me than results.
- Allan Kerr, Head of Senior School PE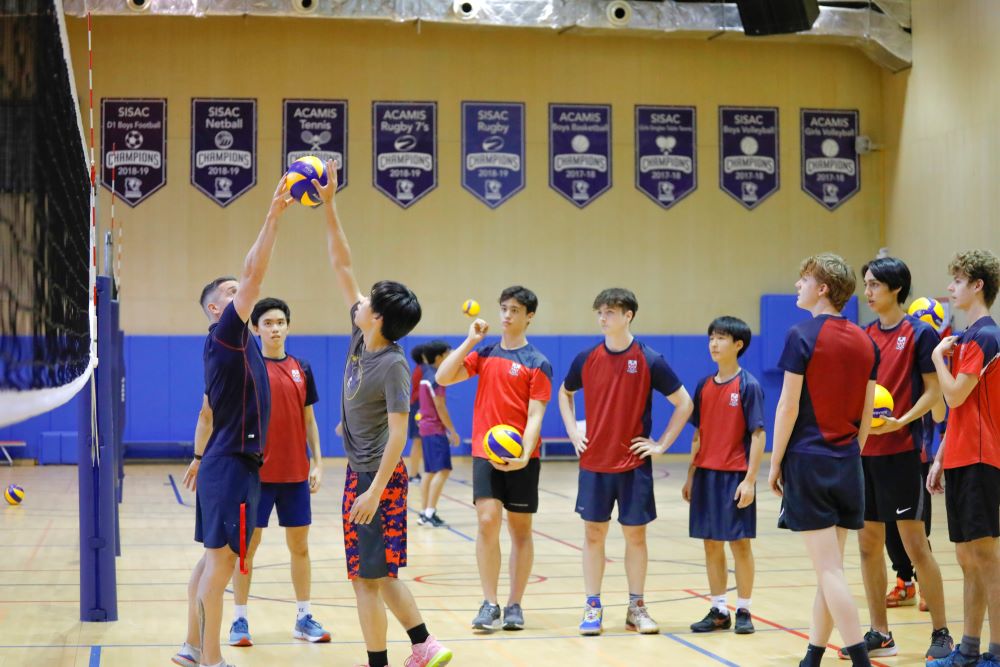 Dulwich fields D1 and D2 Volleyball teams for both girls and boys with 12 players in each squad. The teams are coached by Allan Kerr, Fiona Anderson, Brandon Entwistle and Paul Sparks.
Our Volleyball teams recently competed at the ACAMIS tournament in Hong Kong. Our D1 Boys team finished 3rd whilst our Girls D1 team finished 5th. Our D2 Boys were the D2 Plate Champions at SISAC.
Behind our Head Coaches are numerous other coaches and staff members who work tirelessly to make sure our athletes are in the very best position to succeed. We salute their dedication to carrying on the fine tradition of Panther athletics! Look for more coach profiles with the winter and spring sports seasons next year