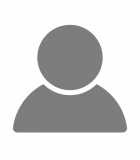 Ross Atkins
Head of PE
Dulwich College Yangon
What surprised you most when you first arrived in Yangon?
I was surprised to discover how friendly everyone was. I didn't know what to expect with the country opening up not long before I arrived but everyone was smiling and trying to make conversation. The local people are very friendly and very willing to help, even when language is a barrier.
Have you picked up any phrases in the local language?
I can greet people, be polite and direct a taxi driver. If I'm honest most people want to practice their English so unfortunately I don't get much of an opportunity to speak Burmese. I still like to try, though.
Have you travelled or explored the local area or further afield? If so, do you have any recommendations?
I visited Ngwe Saung beach for a rugby tournament and it was beautiful. The hotel was luxurious, the beach was gorgeous and the sea was great for a little dip. I have heard many great things about Napili beach from colleagues and that is definitely next on my list of places to explore.
Are there specific areas of the city that you would recommend to live in?
It can be difficult to find a place to live in Yangon as the prices are very high, especially for a good standard of accommodation. However the school was incredibly helpful in finding us a suitable place. The better areas for housing are where the schools are based, in Pun Hlaing and Star City. Pun Hlaing was a bit out of our budget, so we found some nice housing in the Bahan Township downtown.
How have you found the access to "home comforts"?
Like most places, if you know where to go you can find almost anything imported. It is usually more expensive but sometimes you just don't mind. Yangon is modernising more each day and we are finding more and more new services that help make our lives a lot easier. For example, there is a delivery company that works with all of the big restaurants and another company that delivers groceries - these have been the most helpful.
Do you have any comments you would like to share about the expatriate and local communities?
I signed up to as many expat groups as possible, including Facebook groups and "Internations". This allowed me to ask questions of people who have lived in the city for a while and the answers and recommendations have made life a lot easier. Yangon has a diverse range of cultures and there are many opportunities to get involved in the community if you have the time or inclination.
---